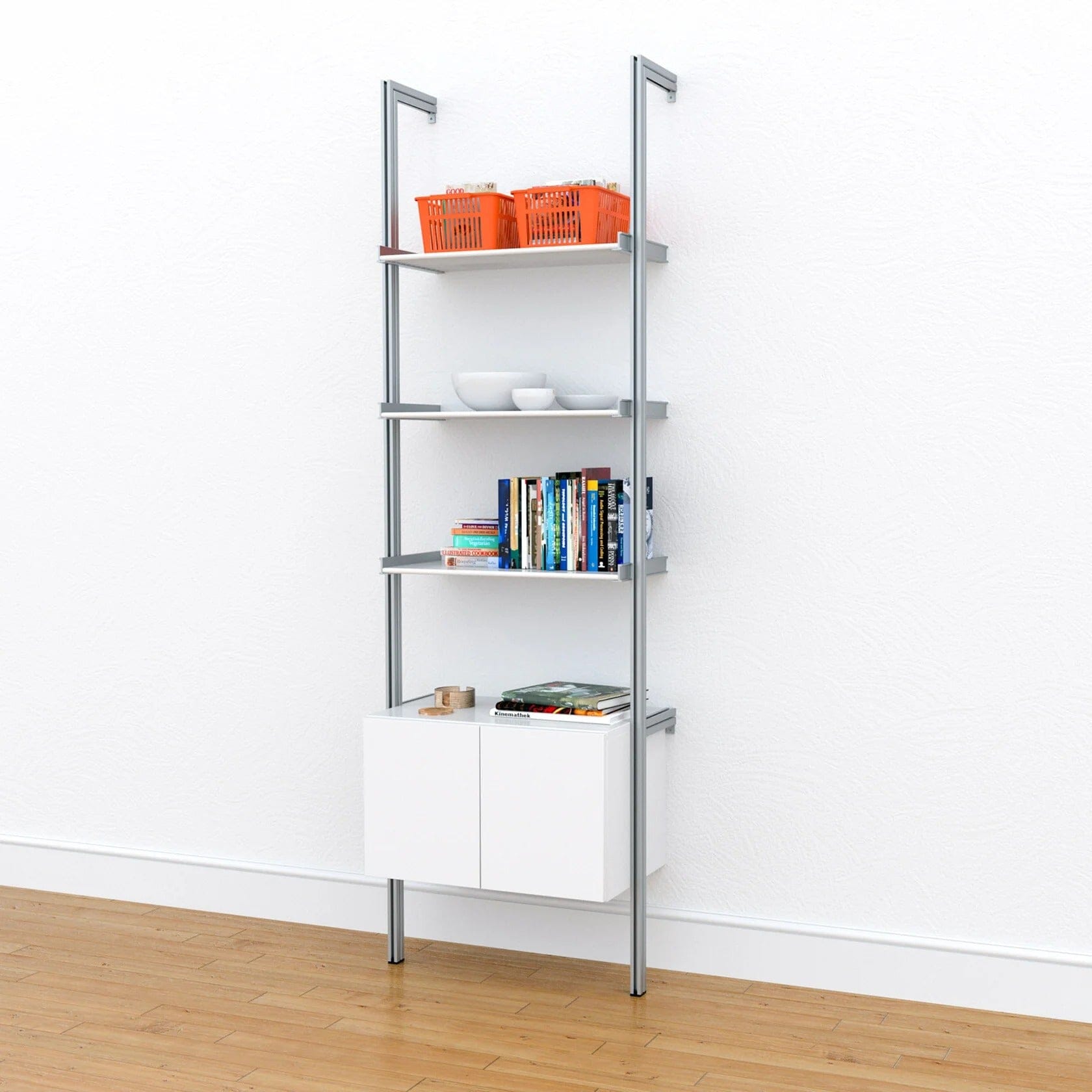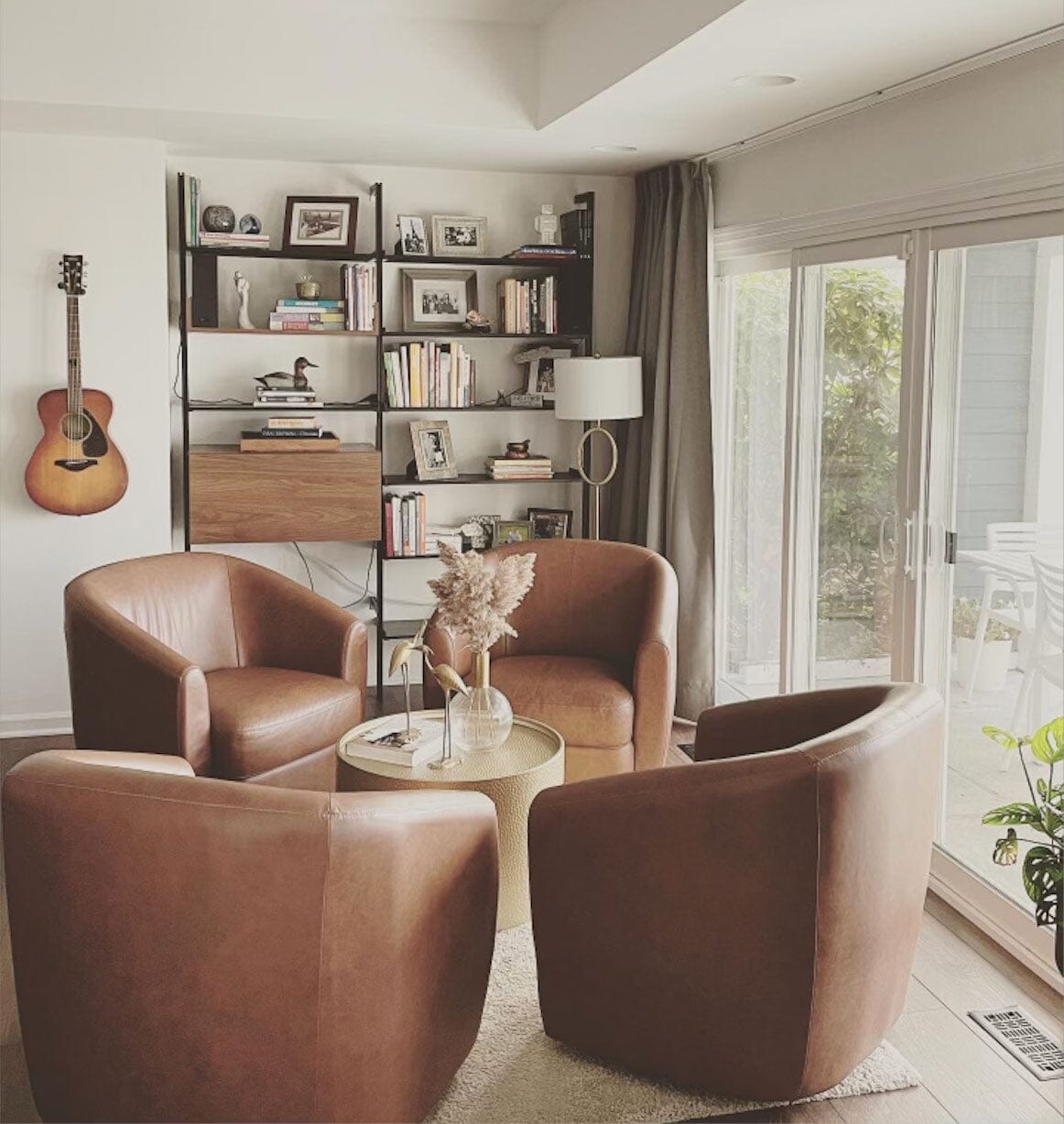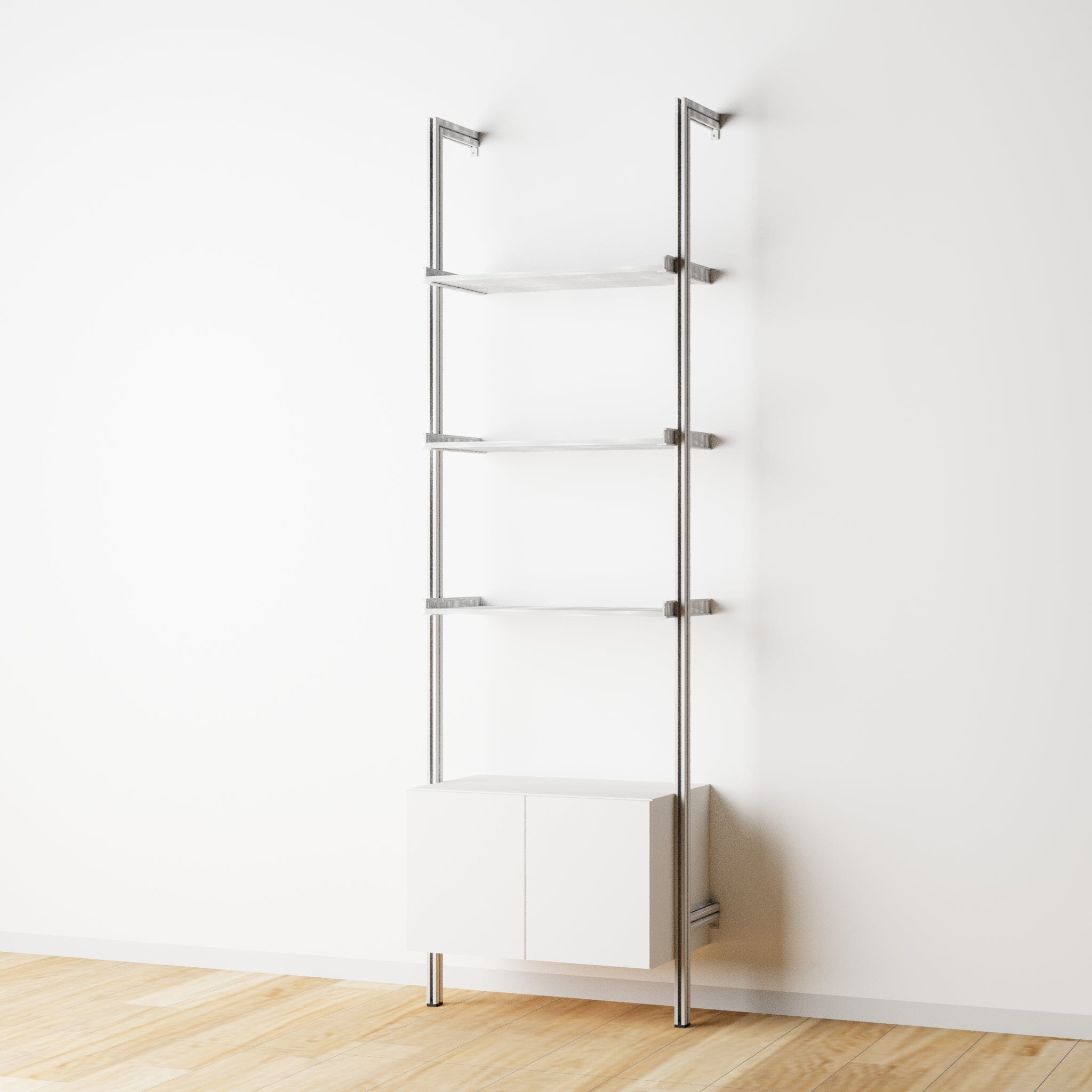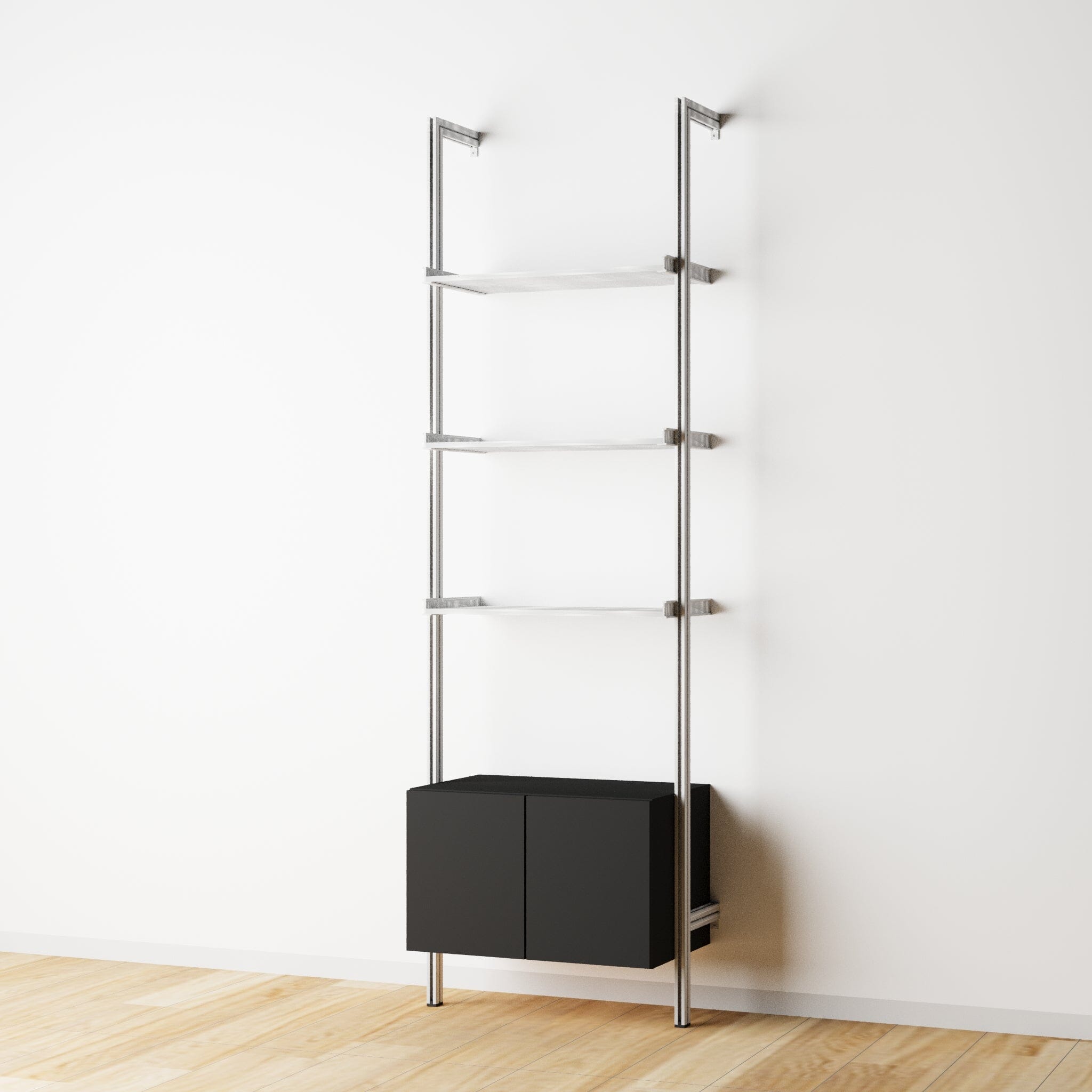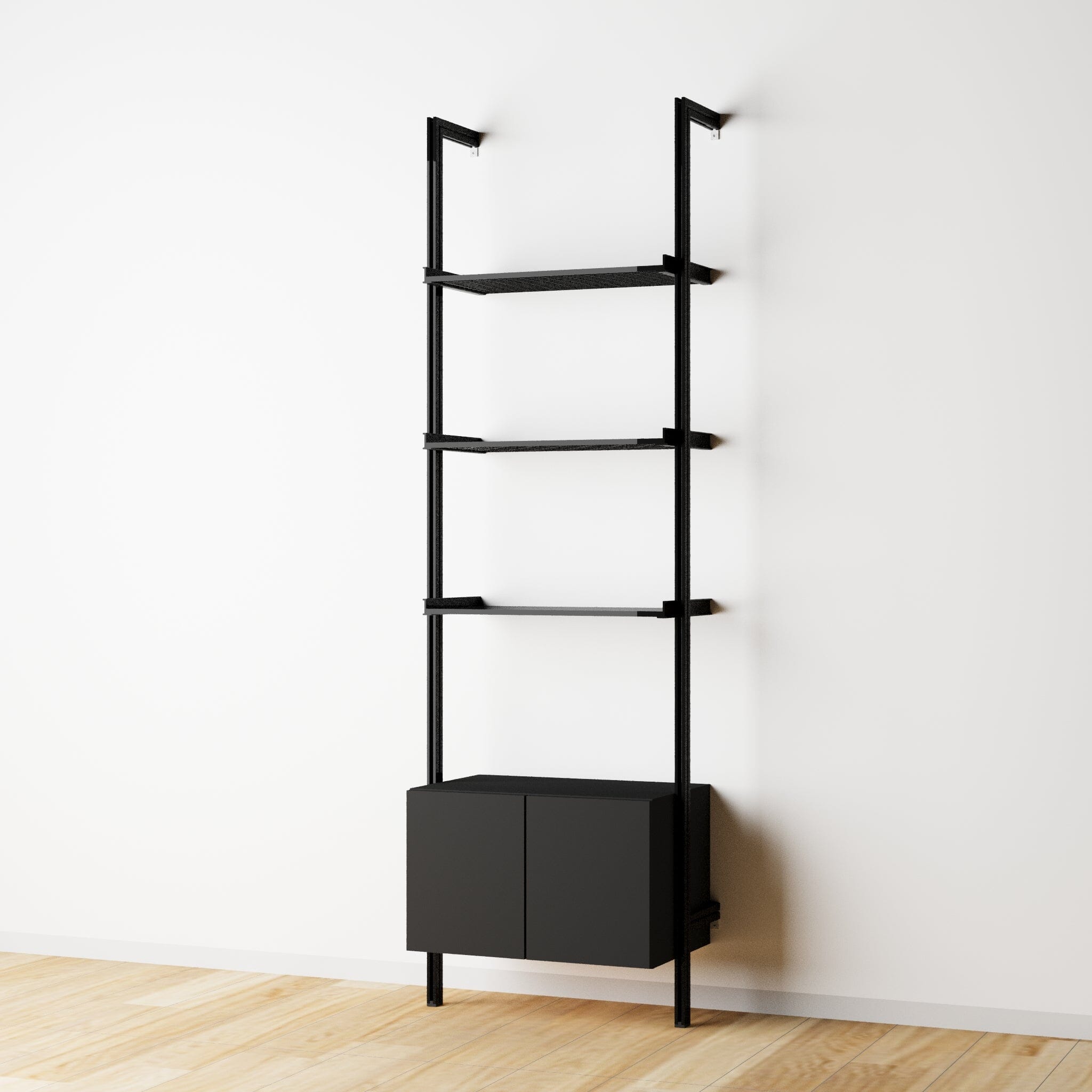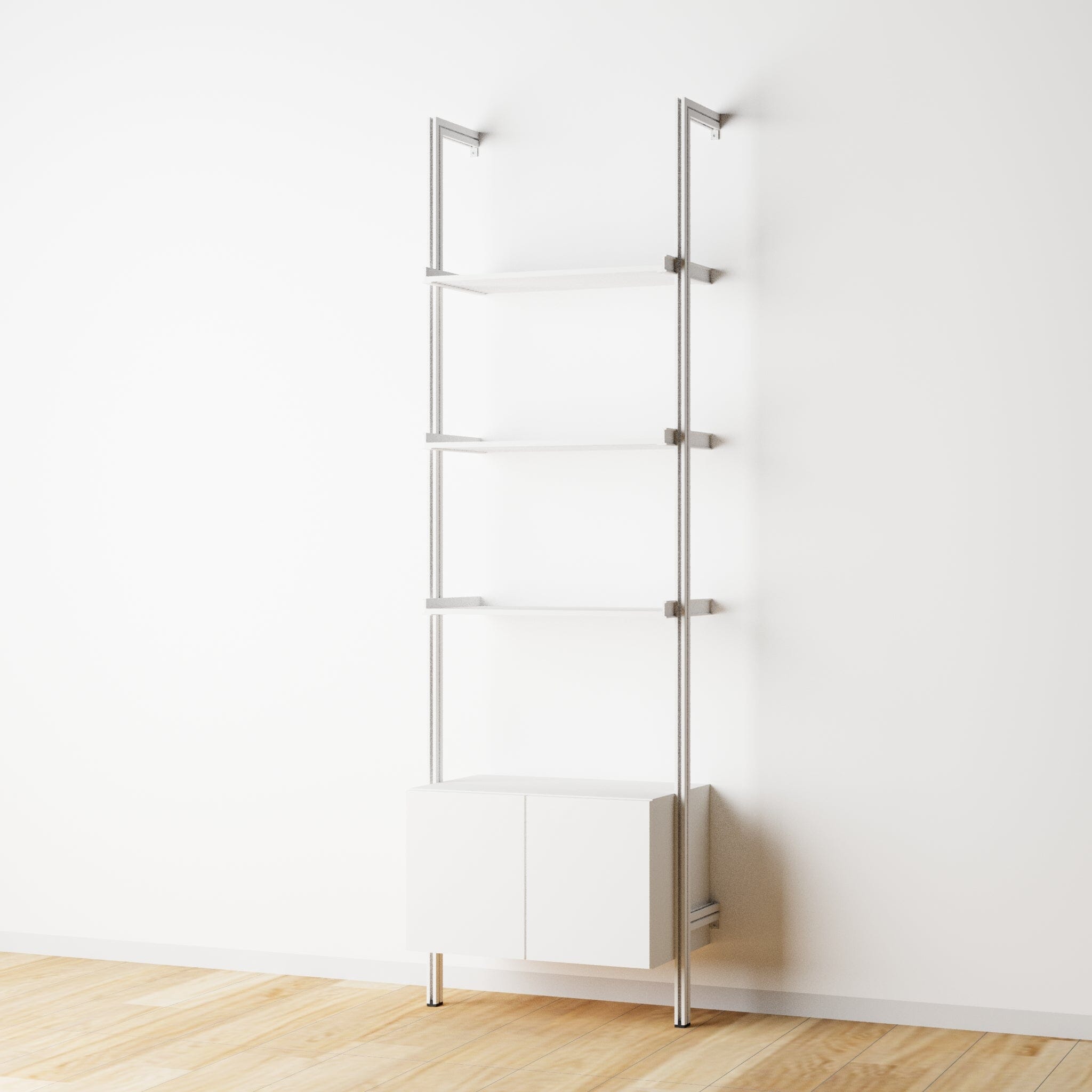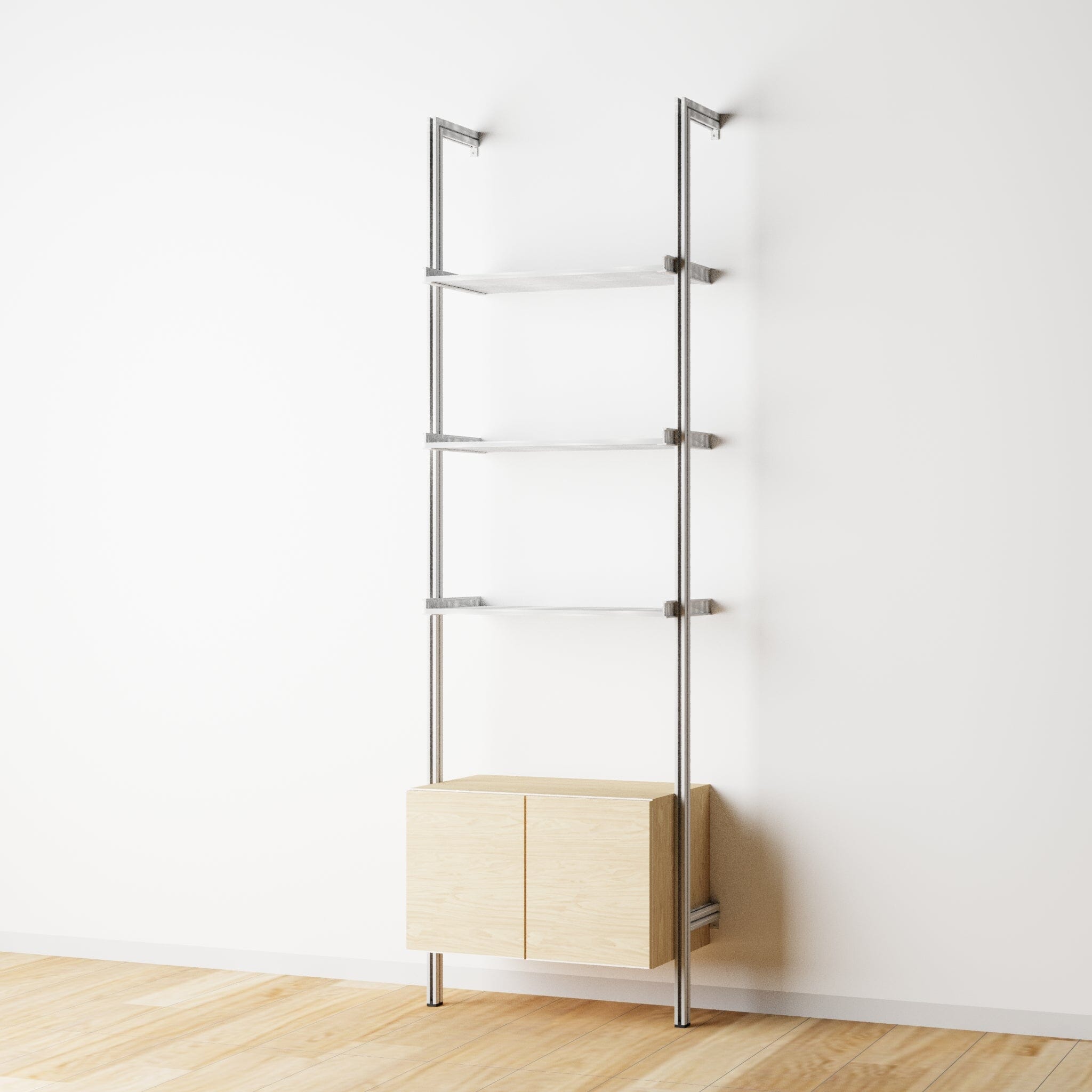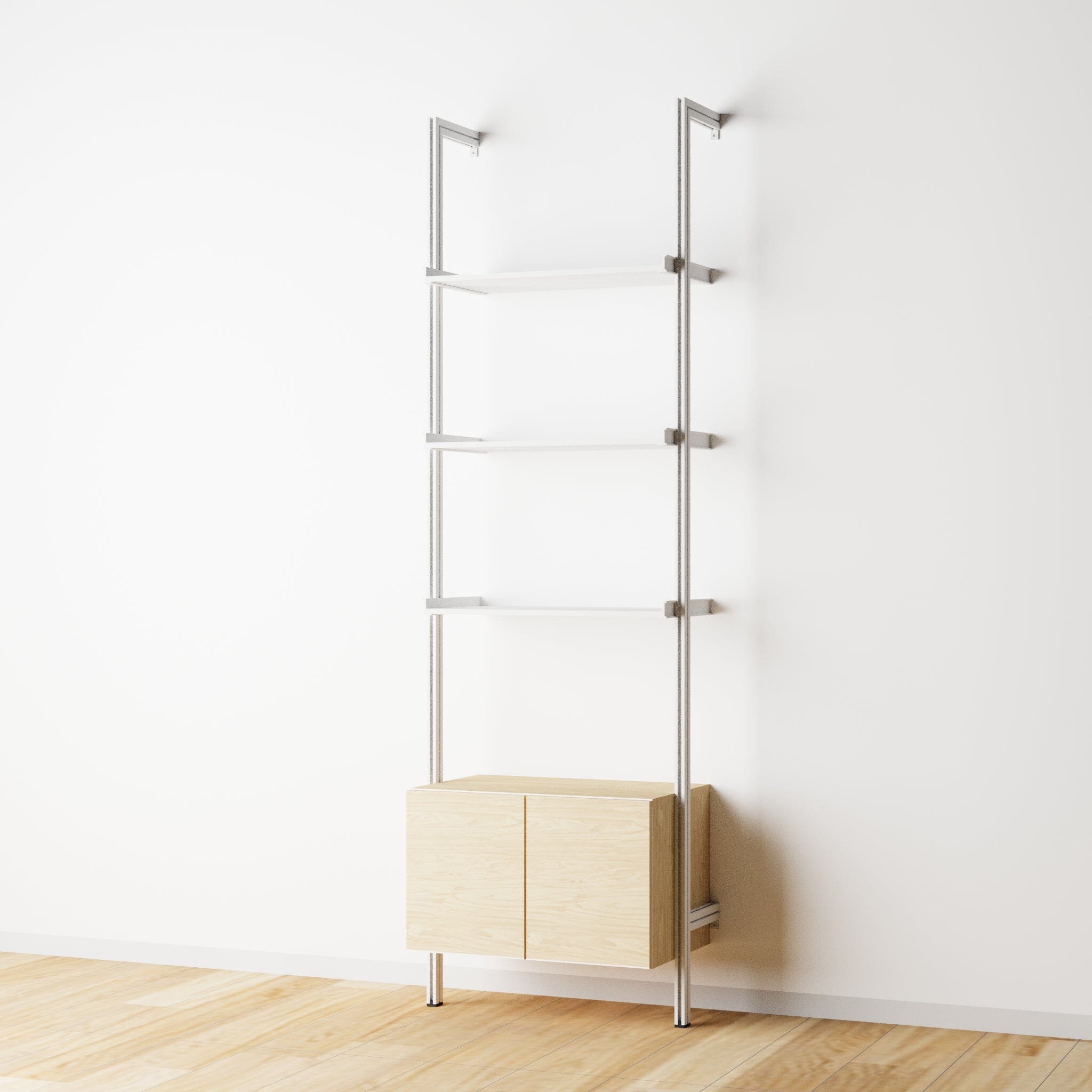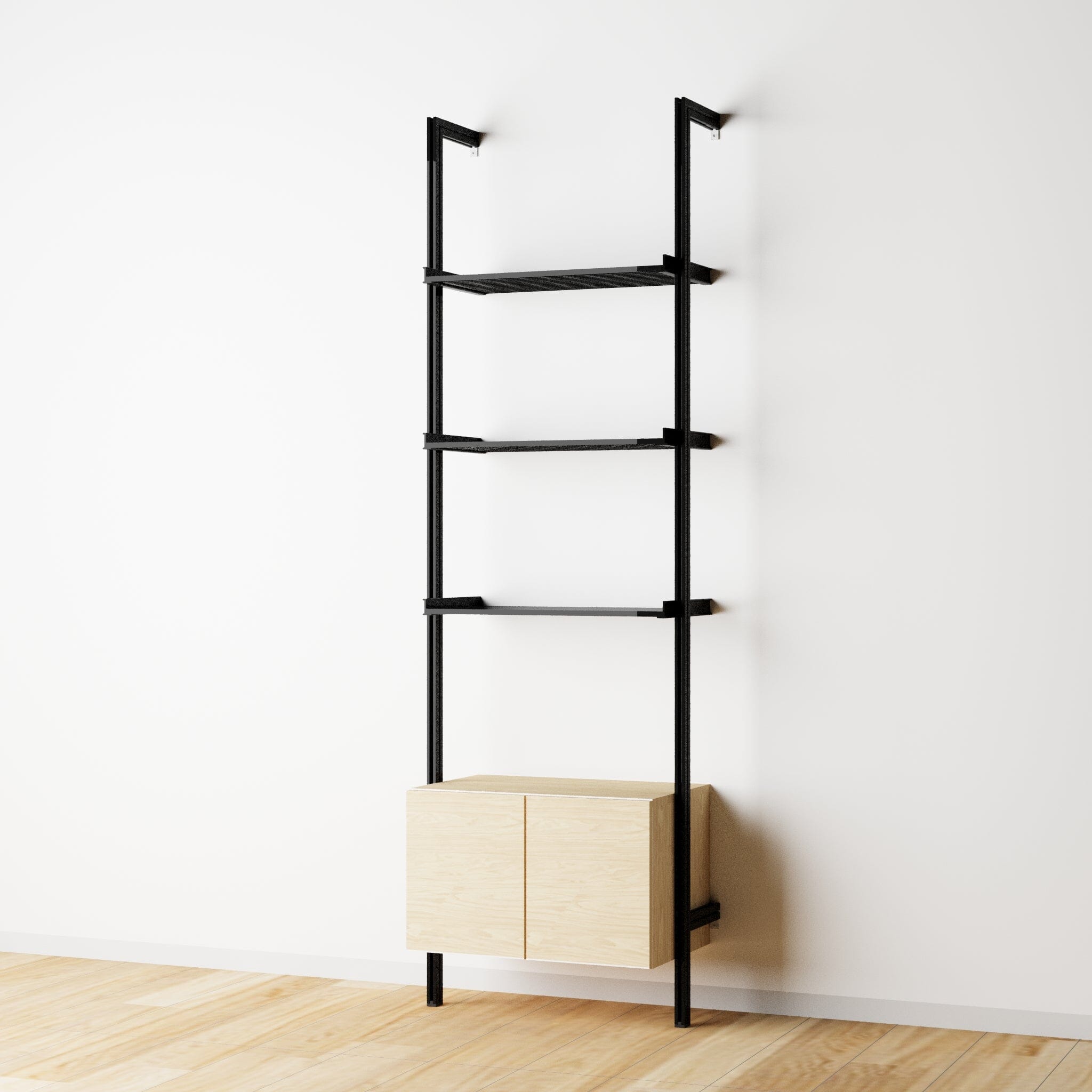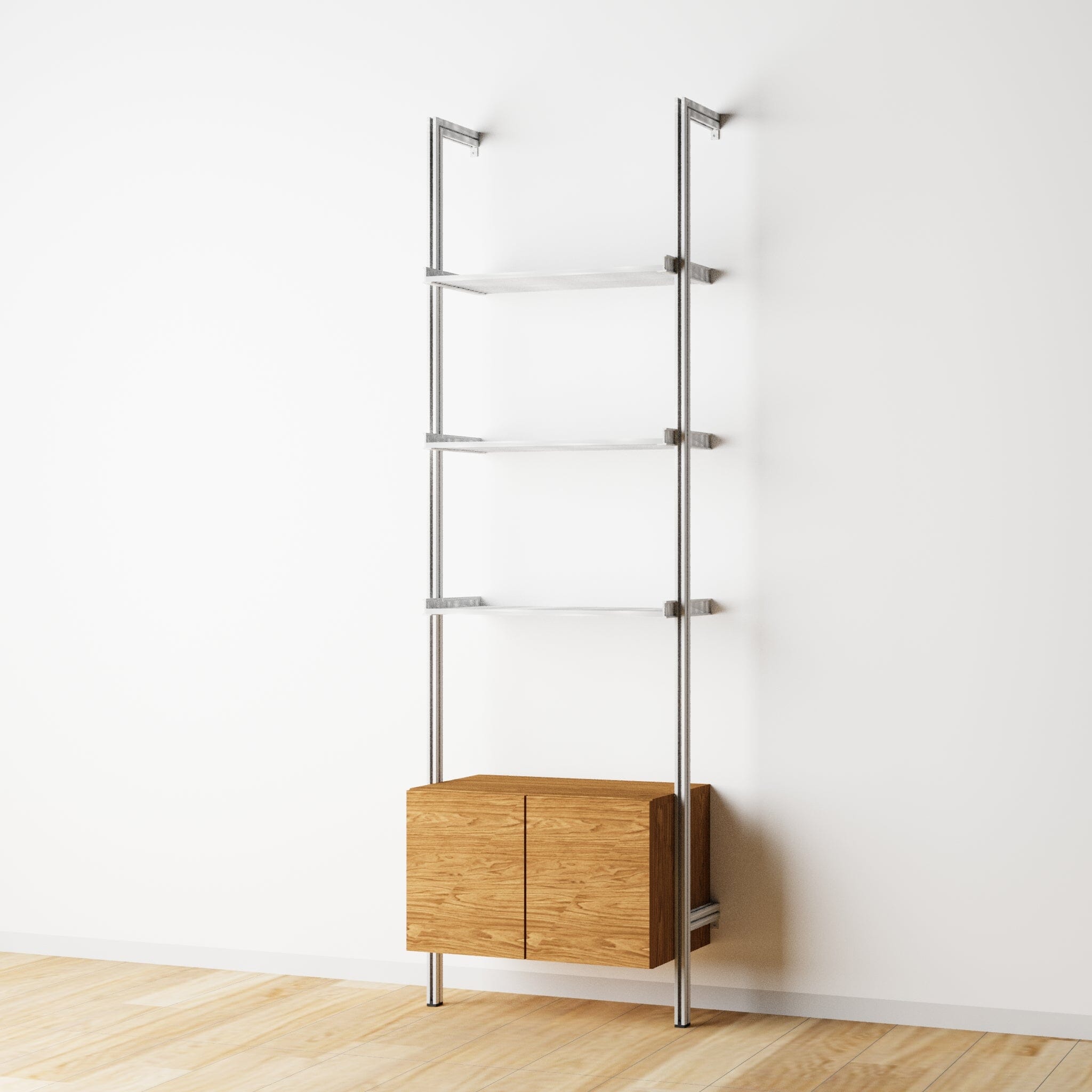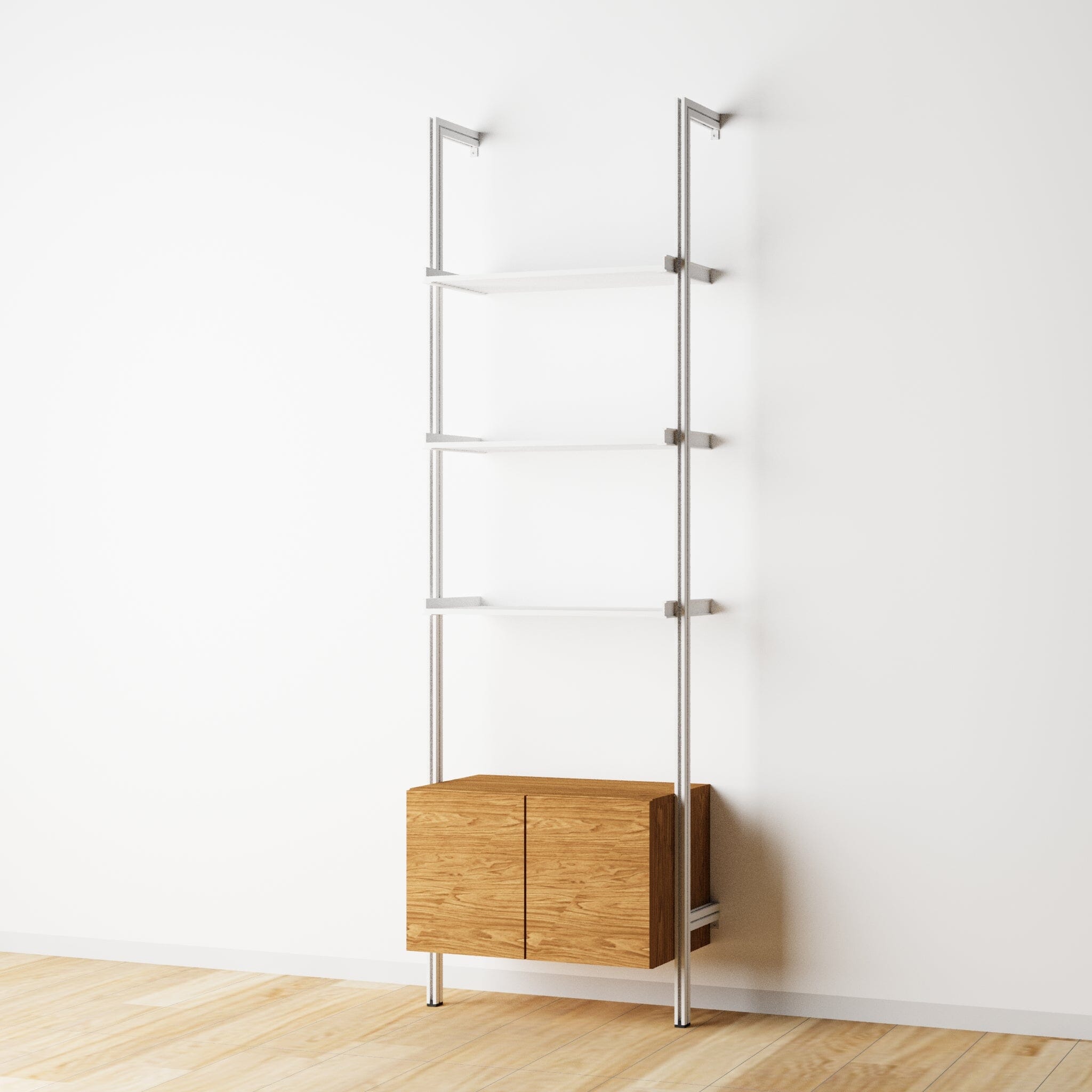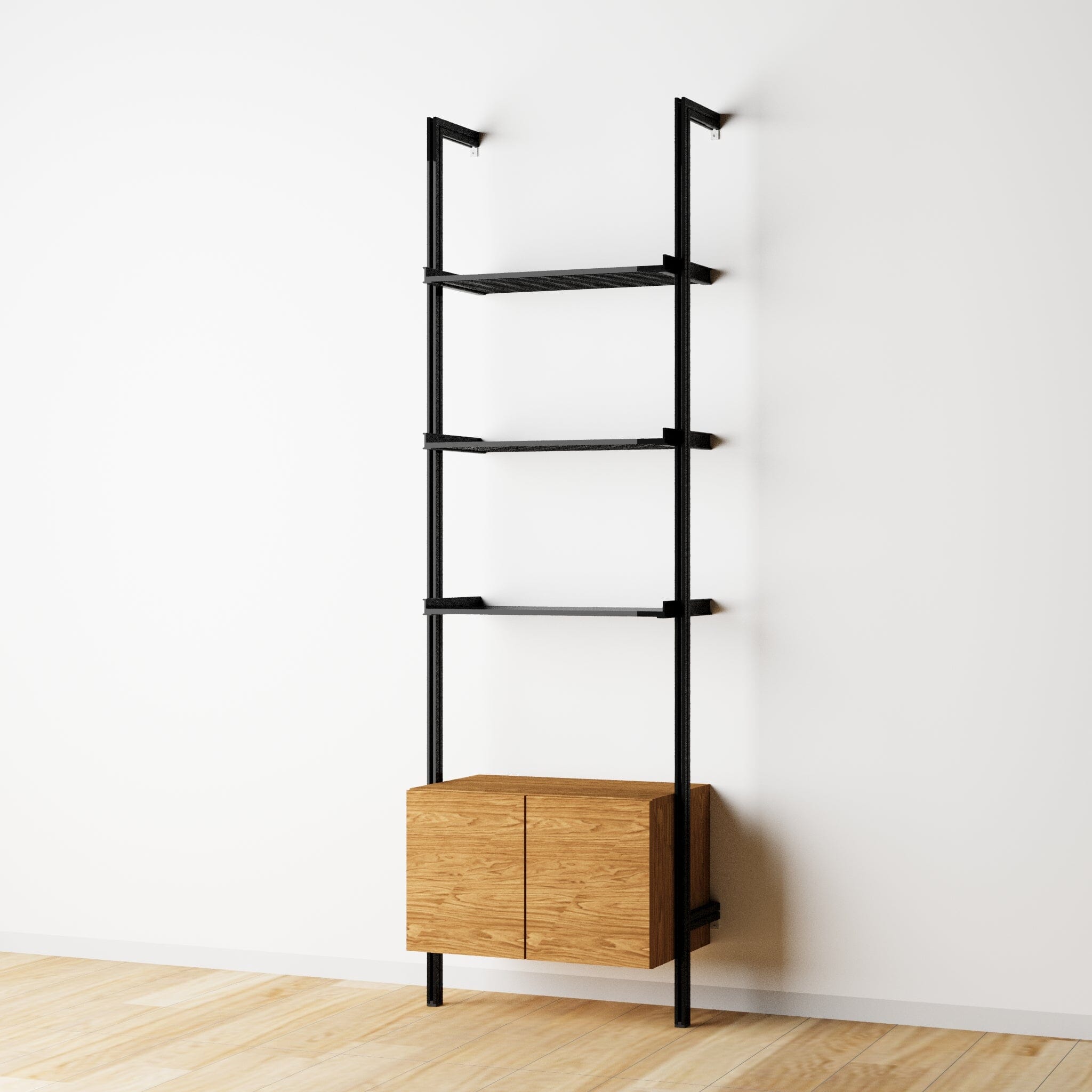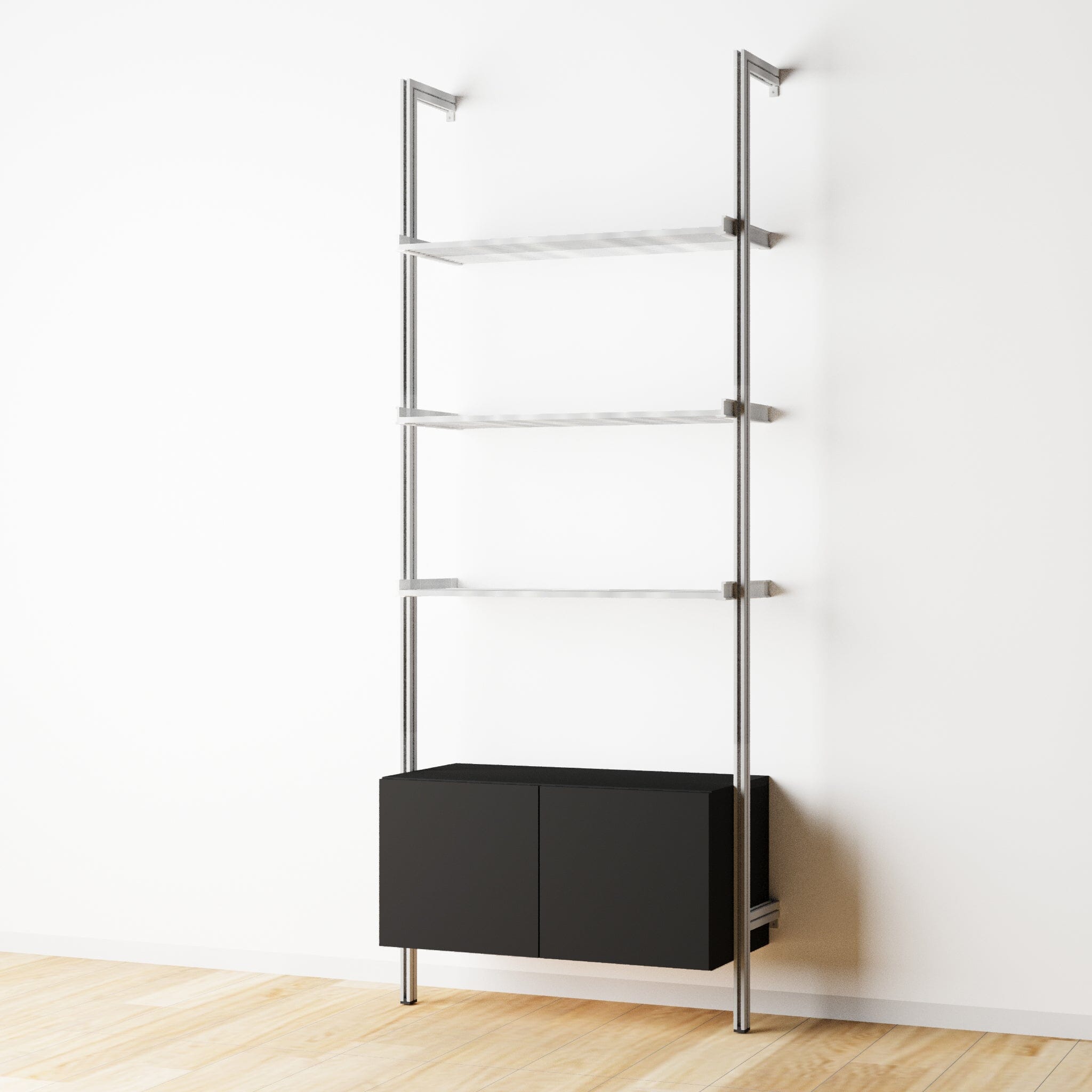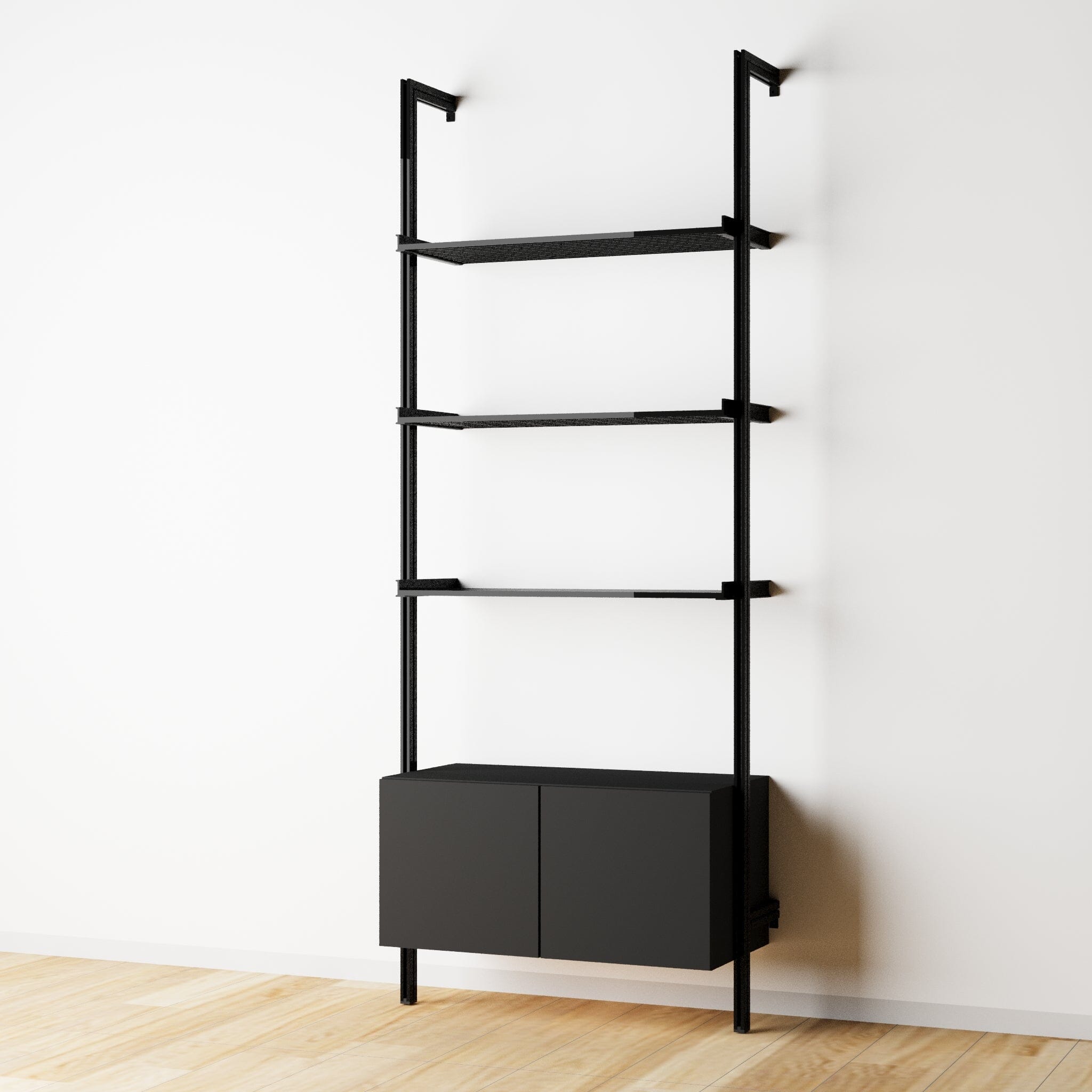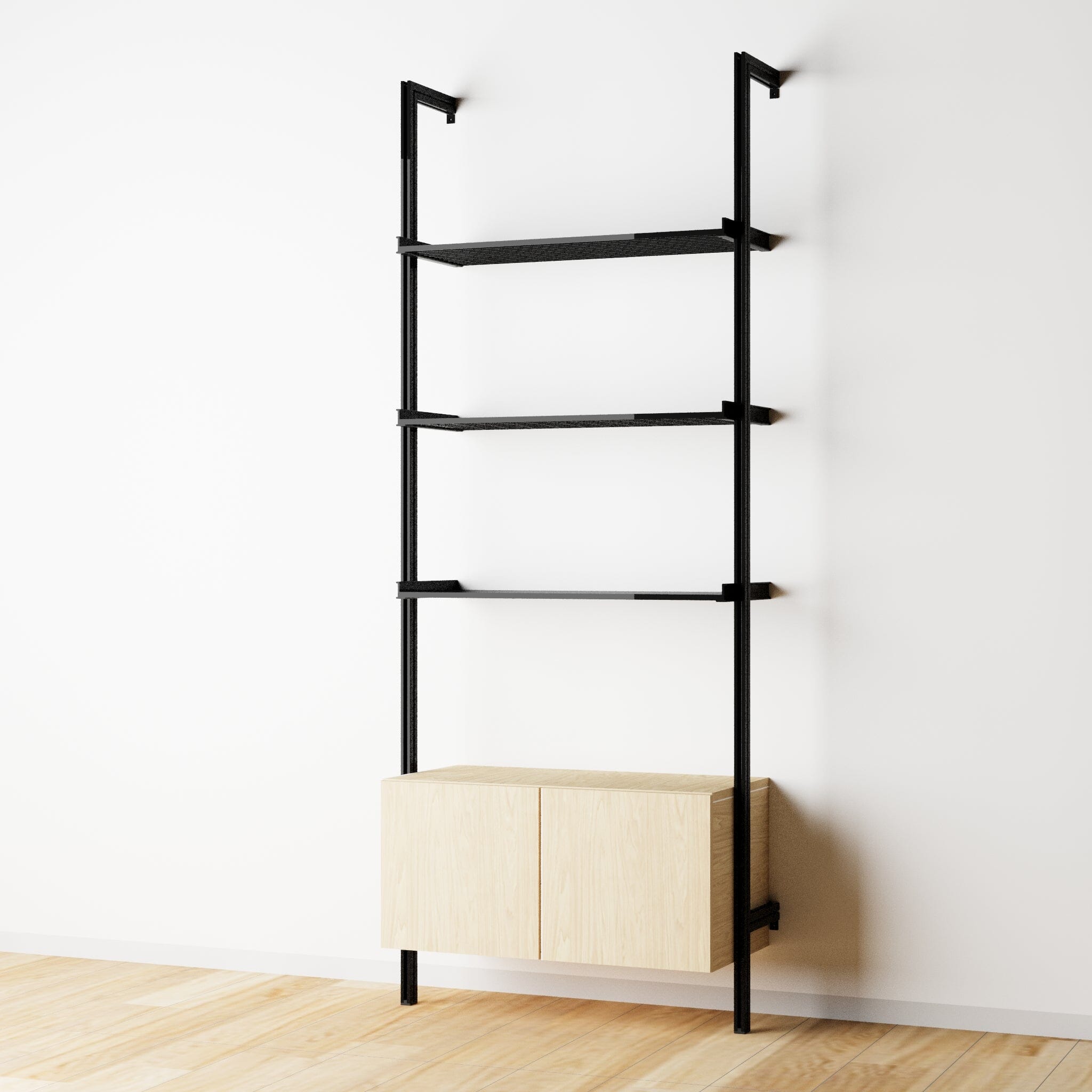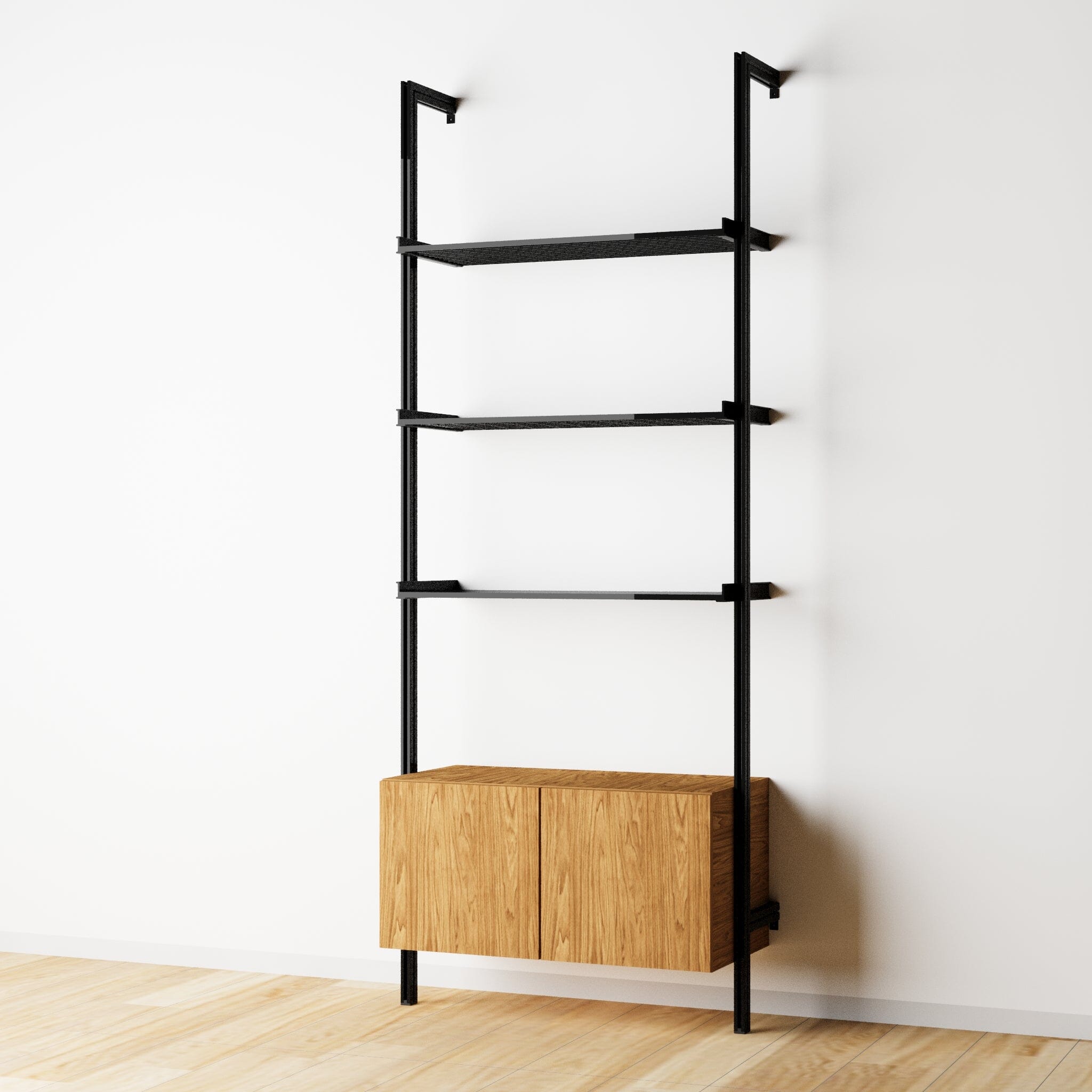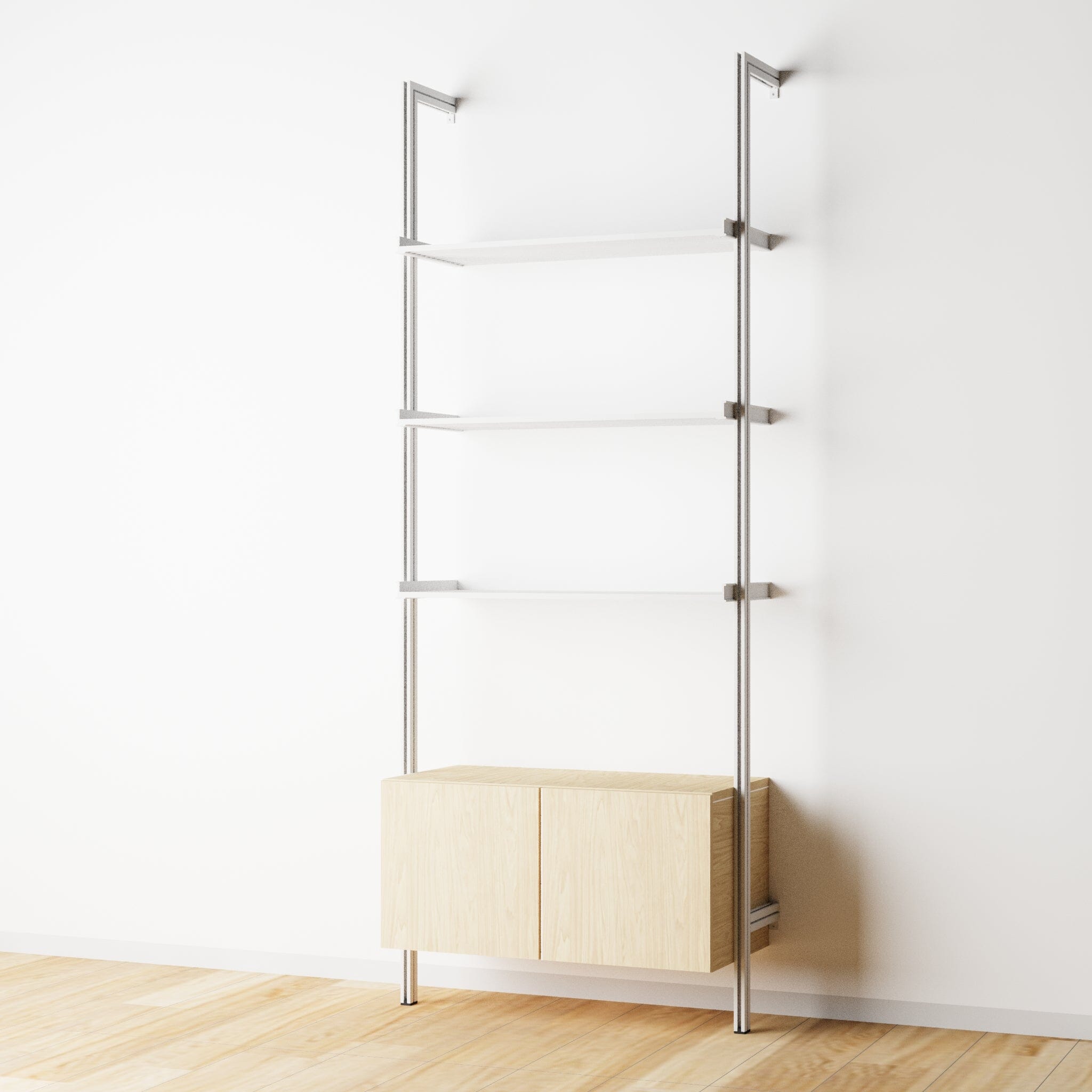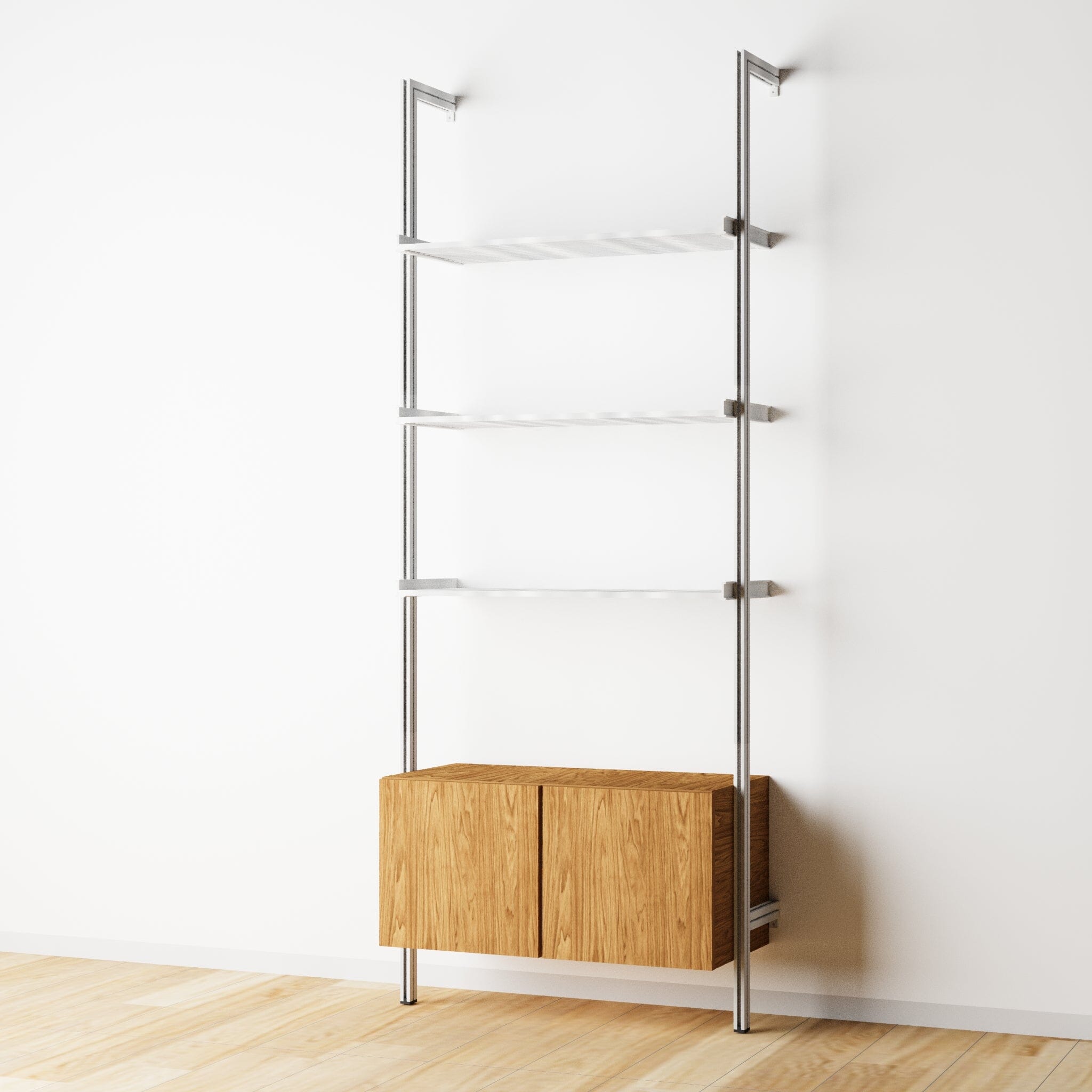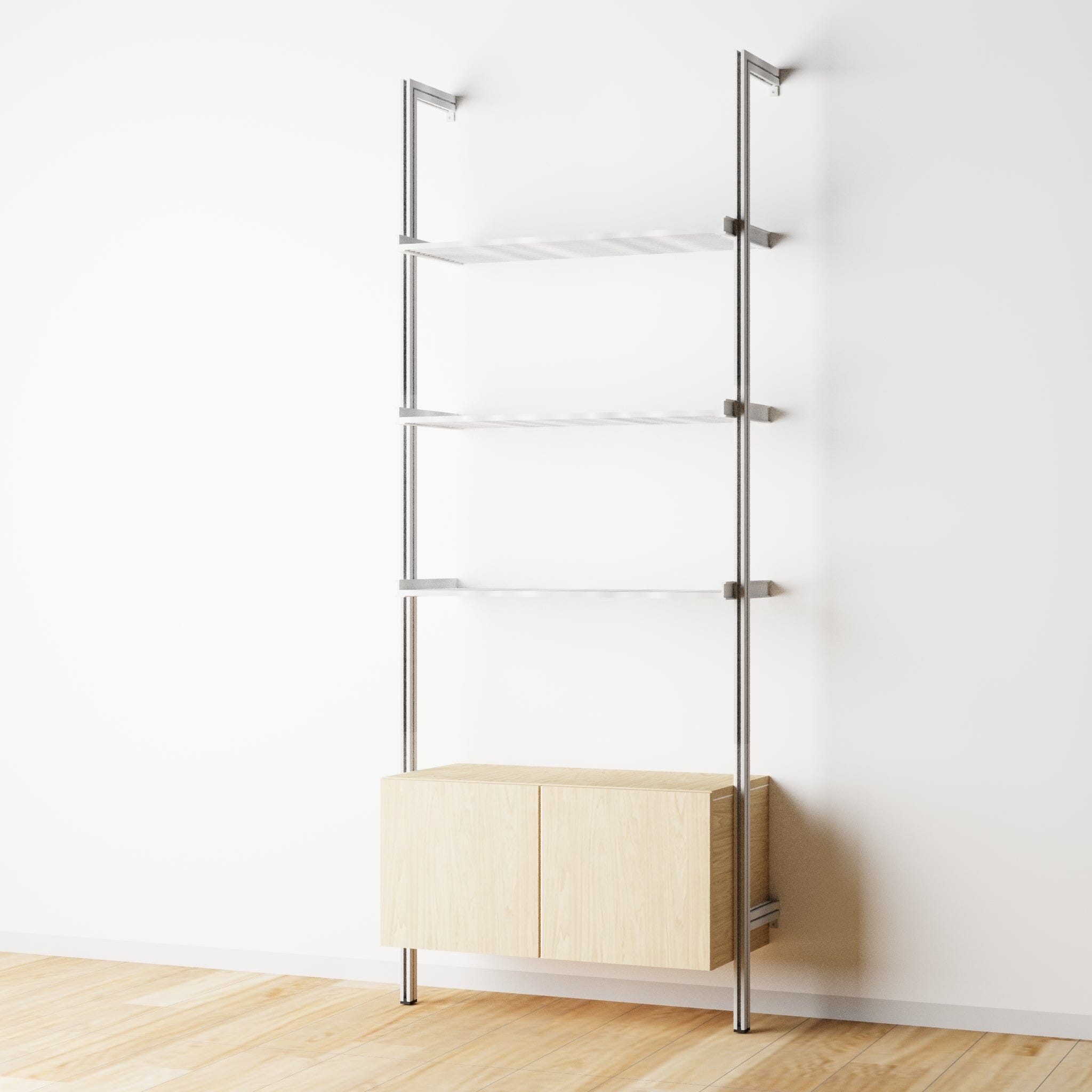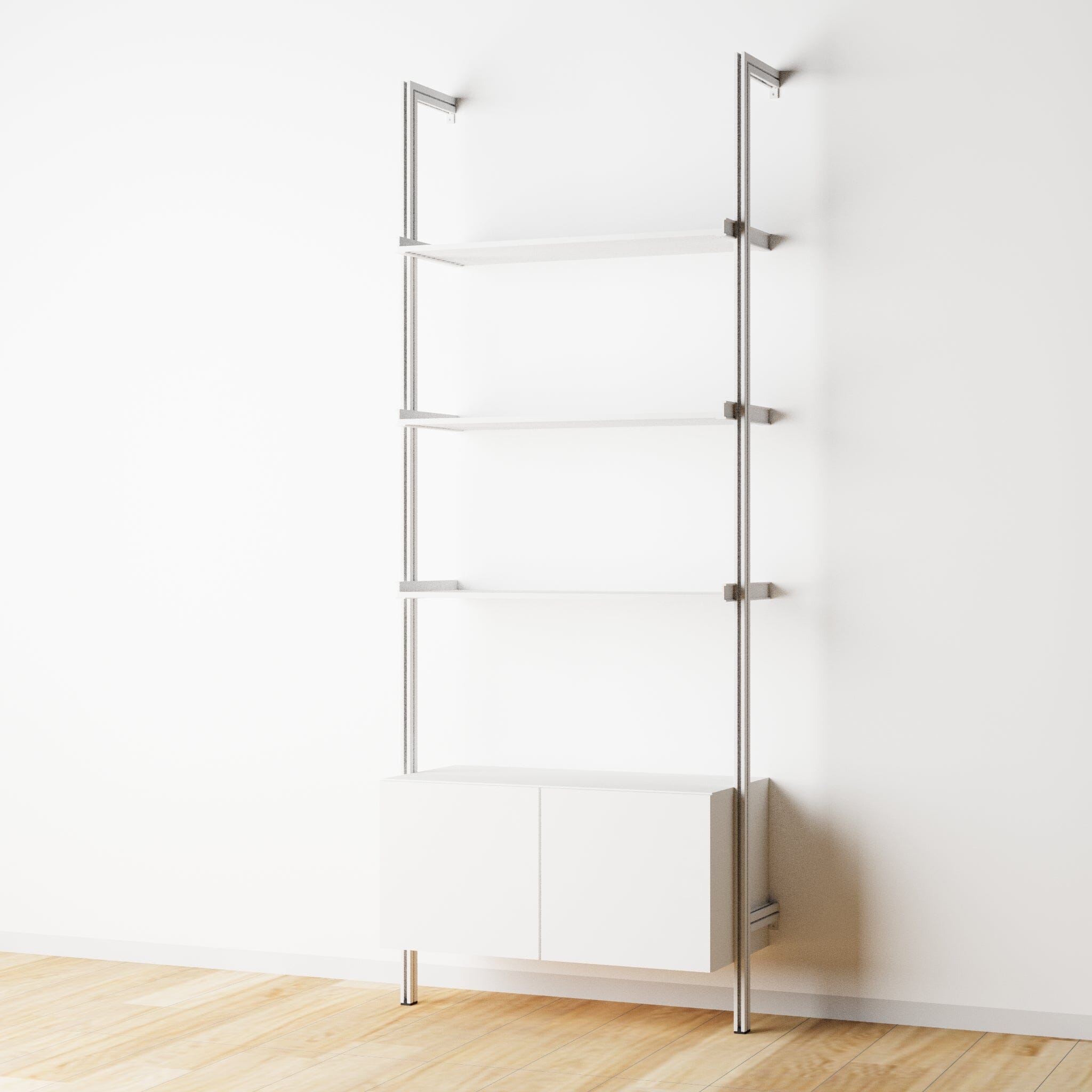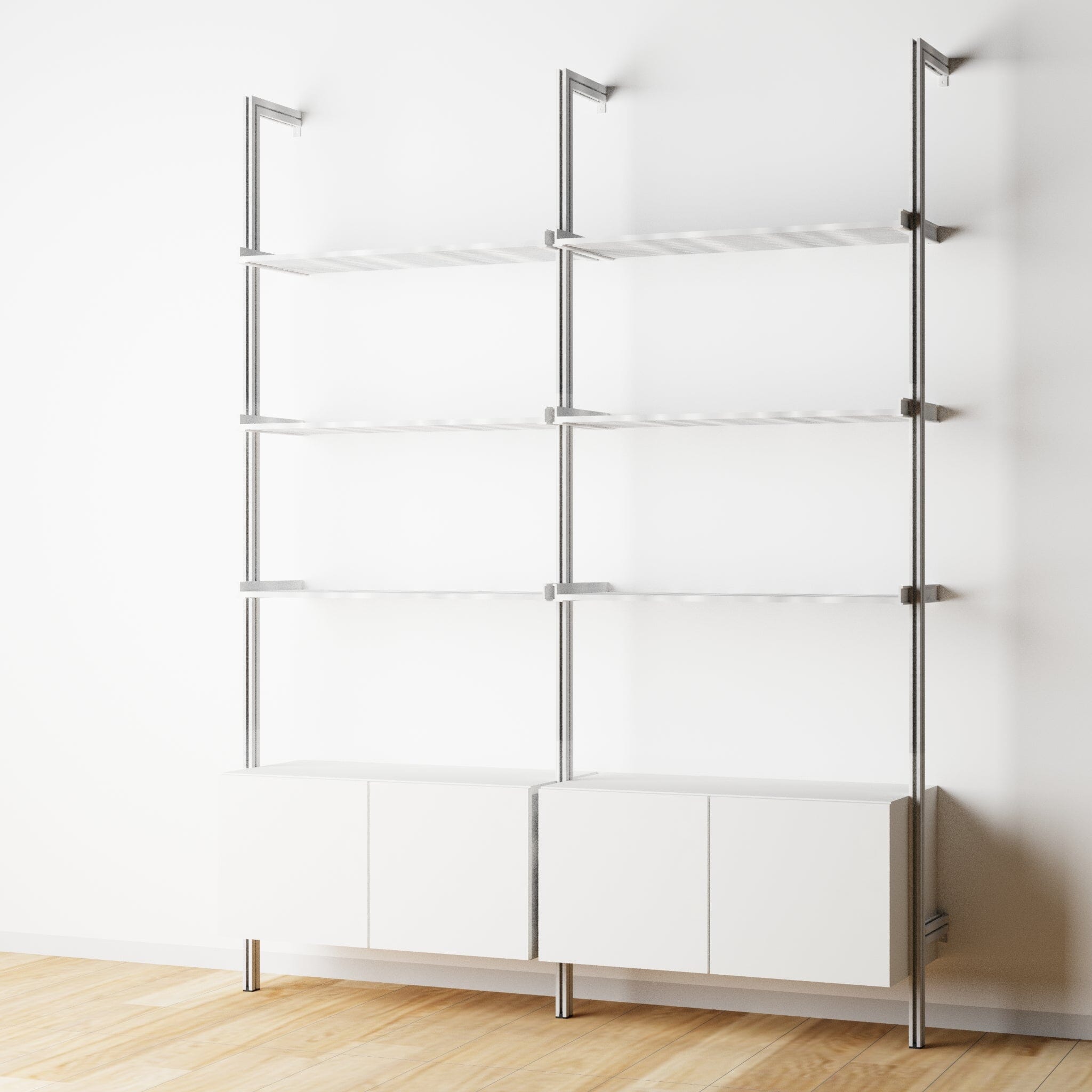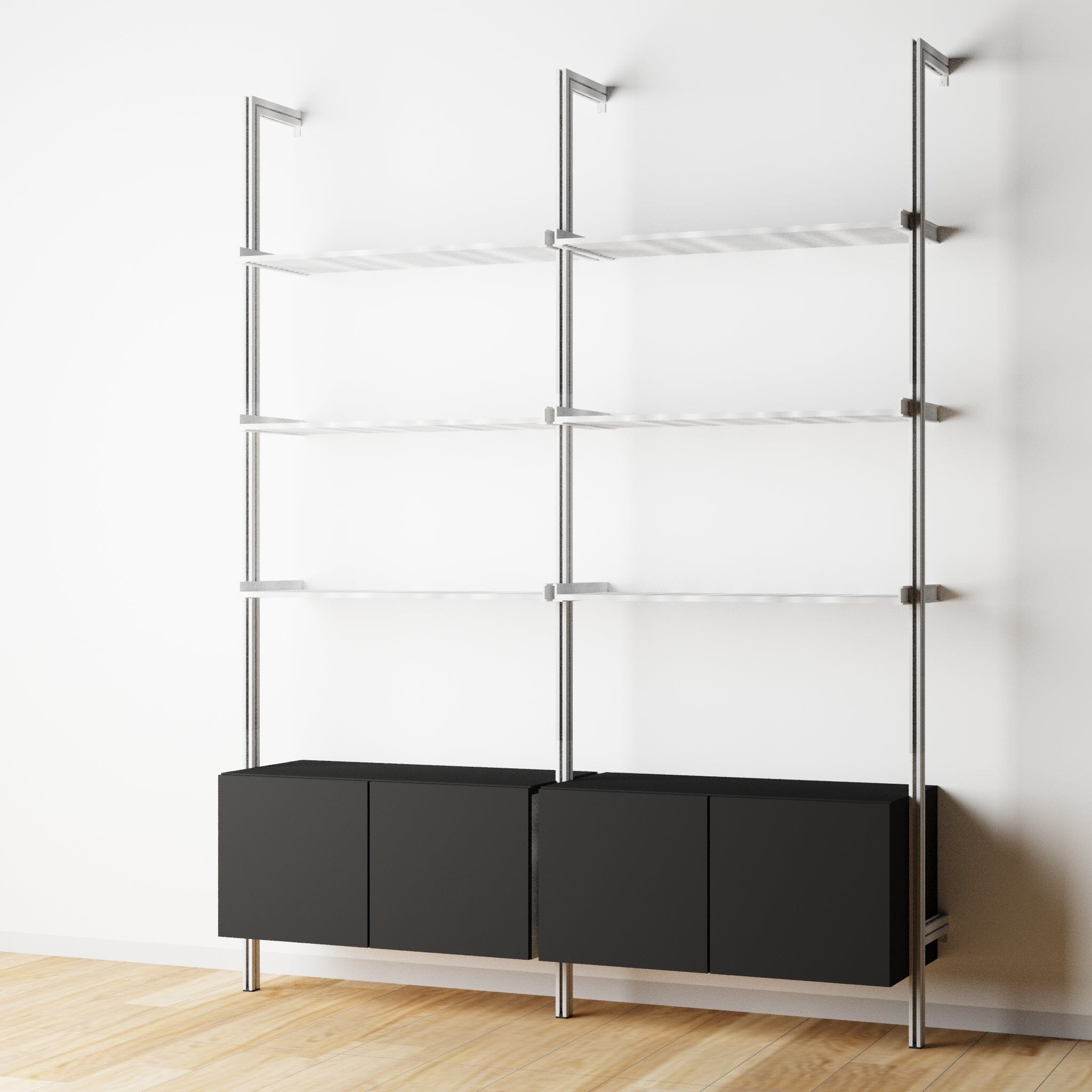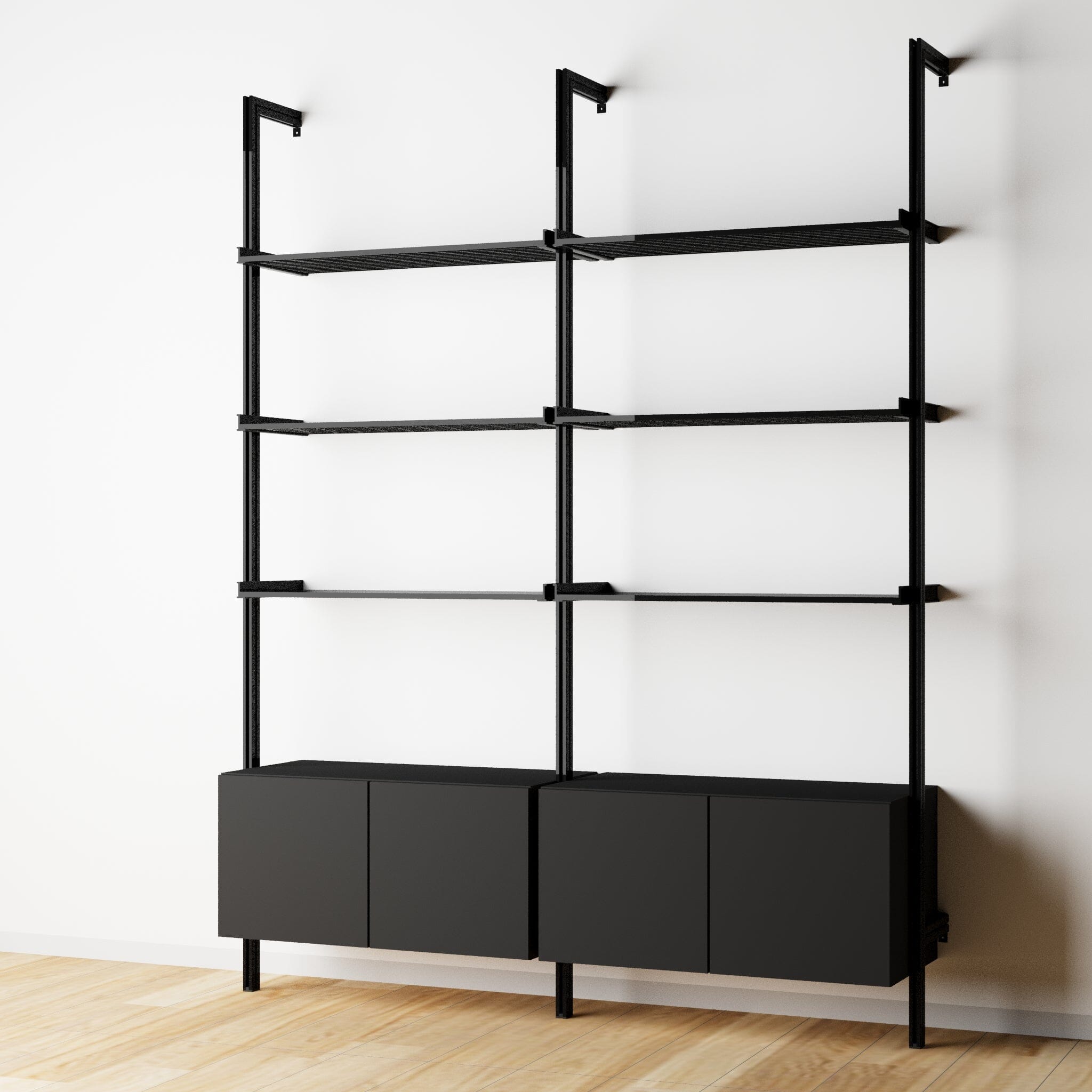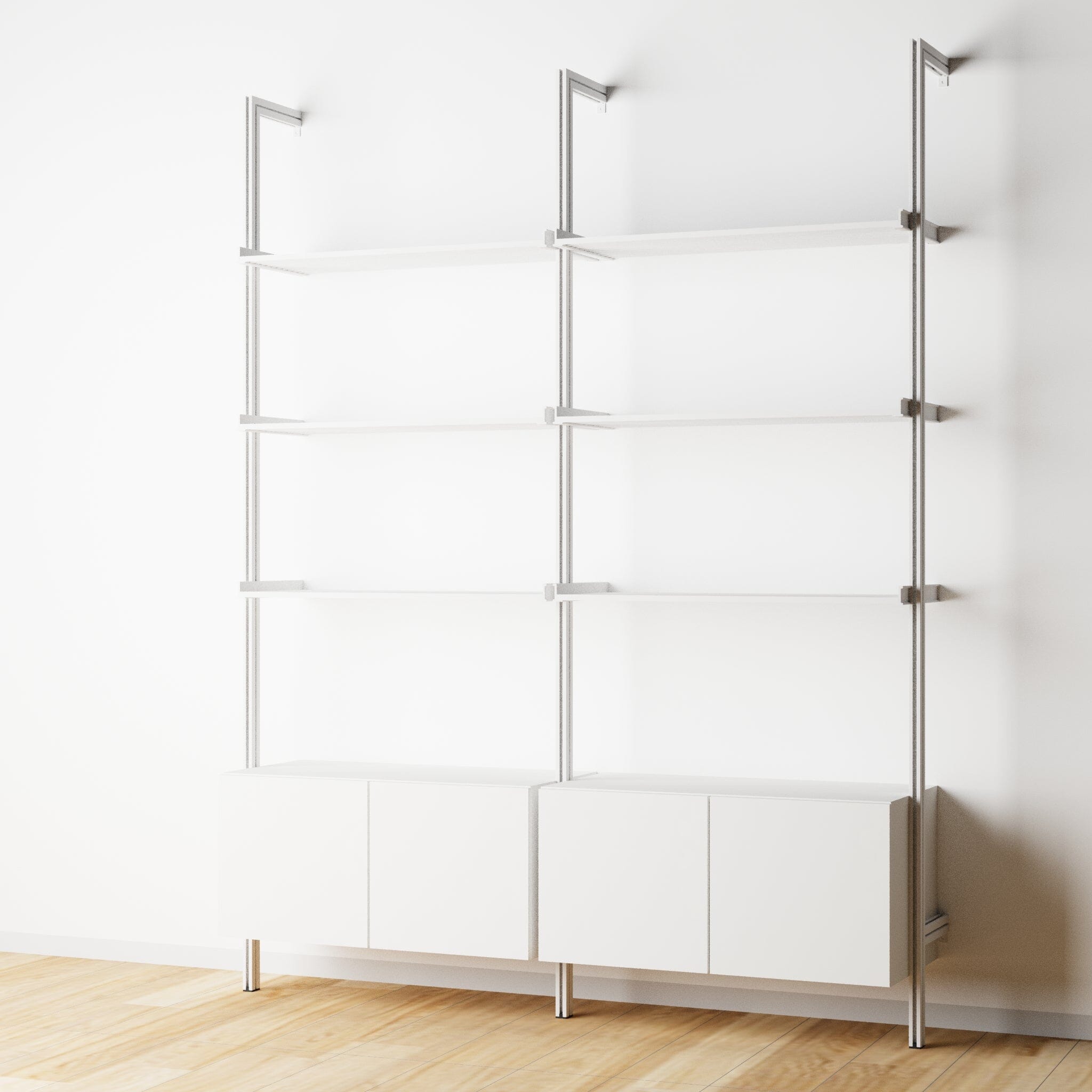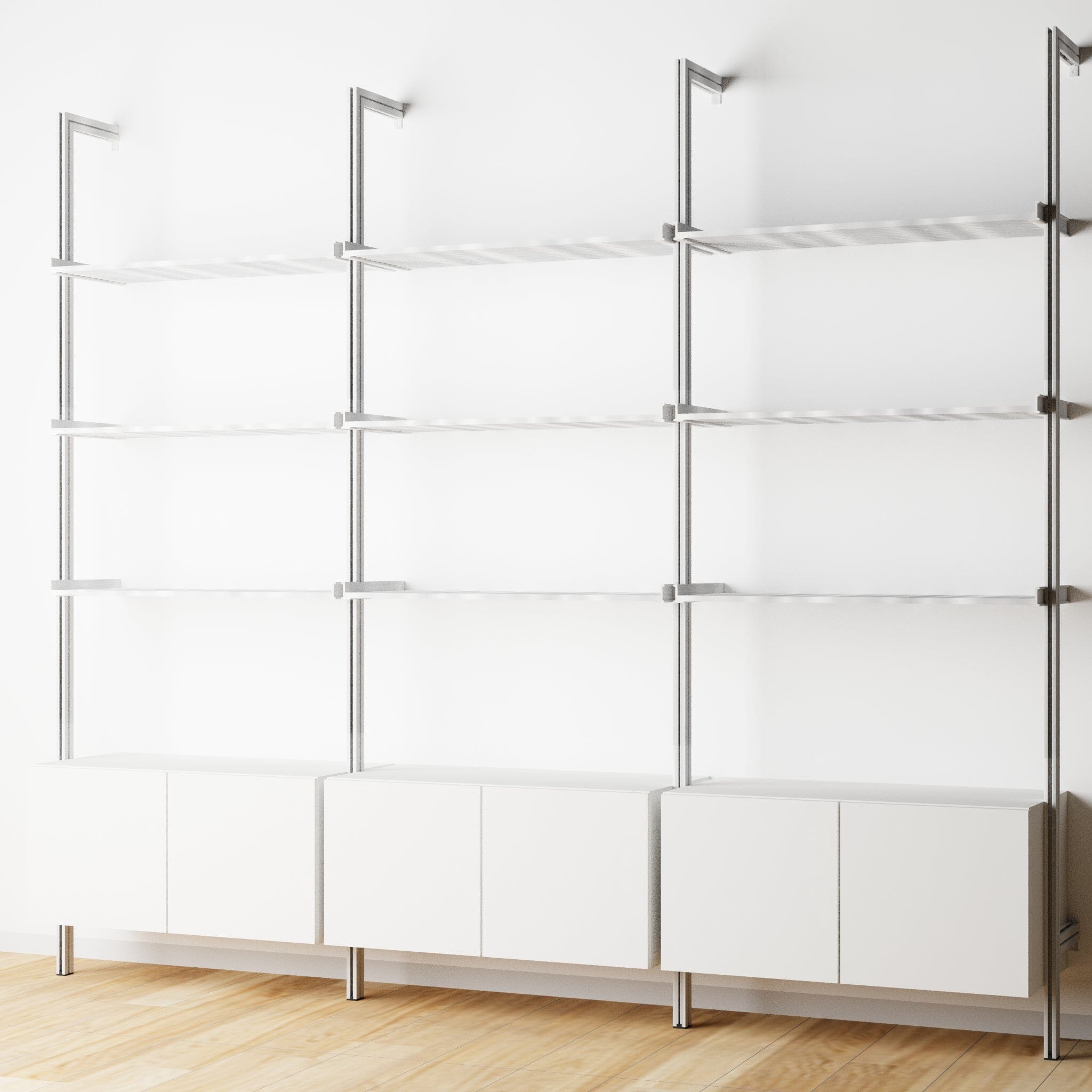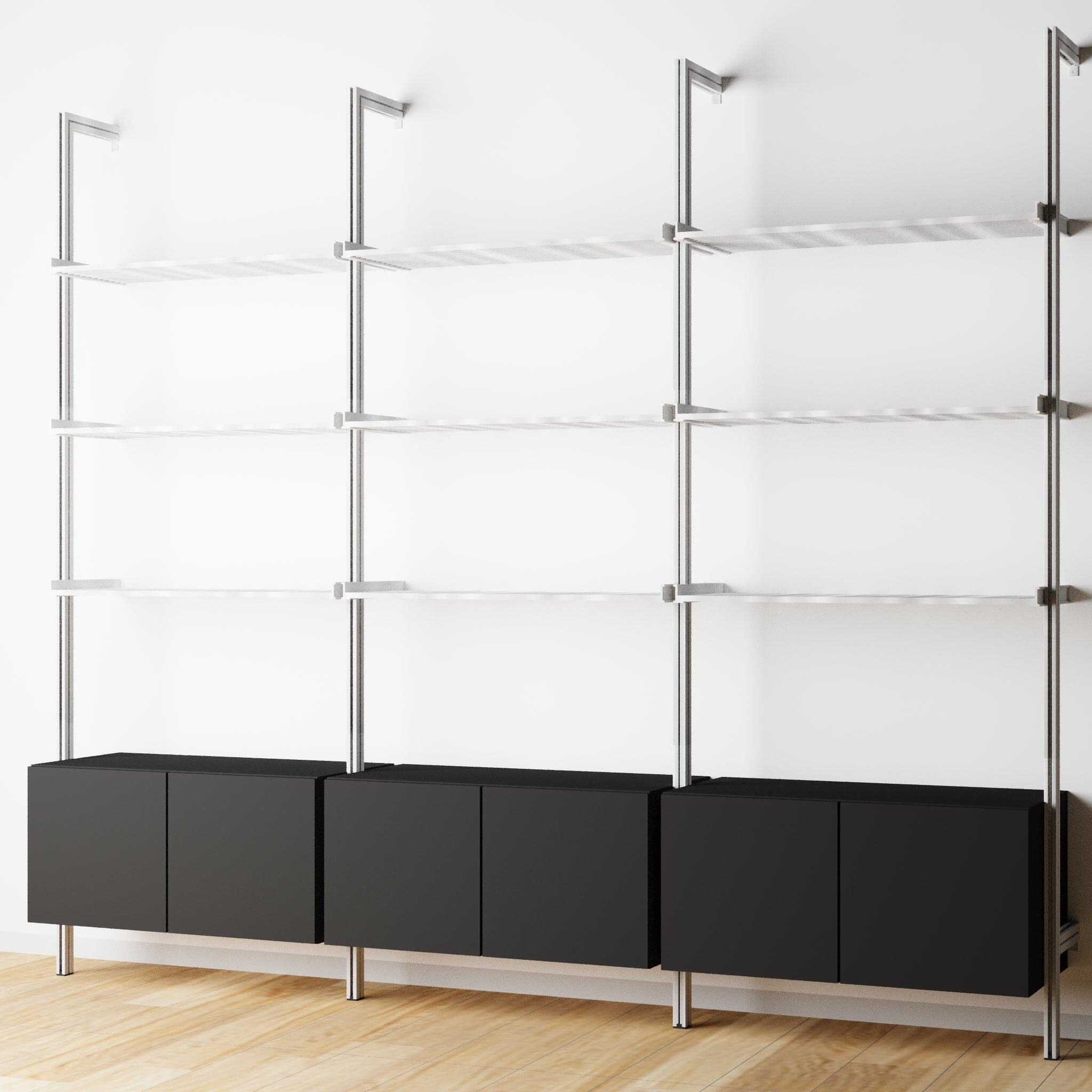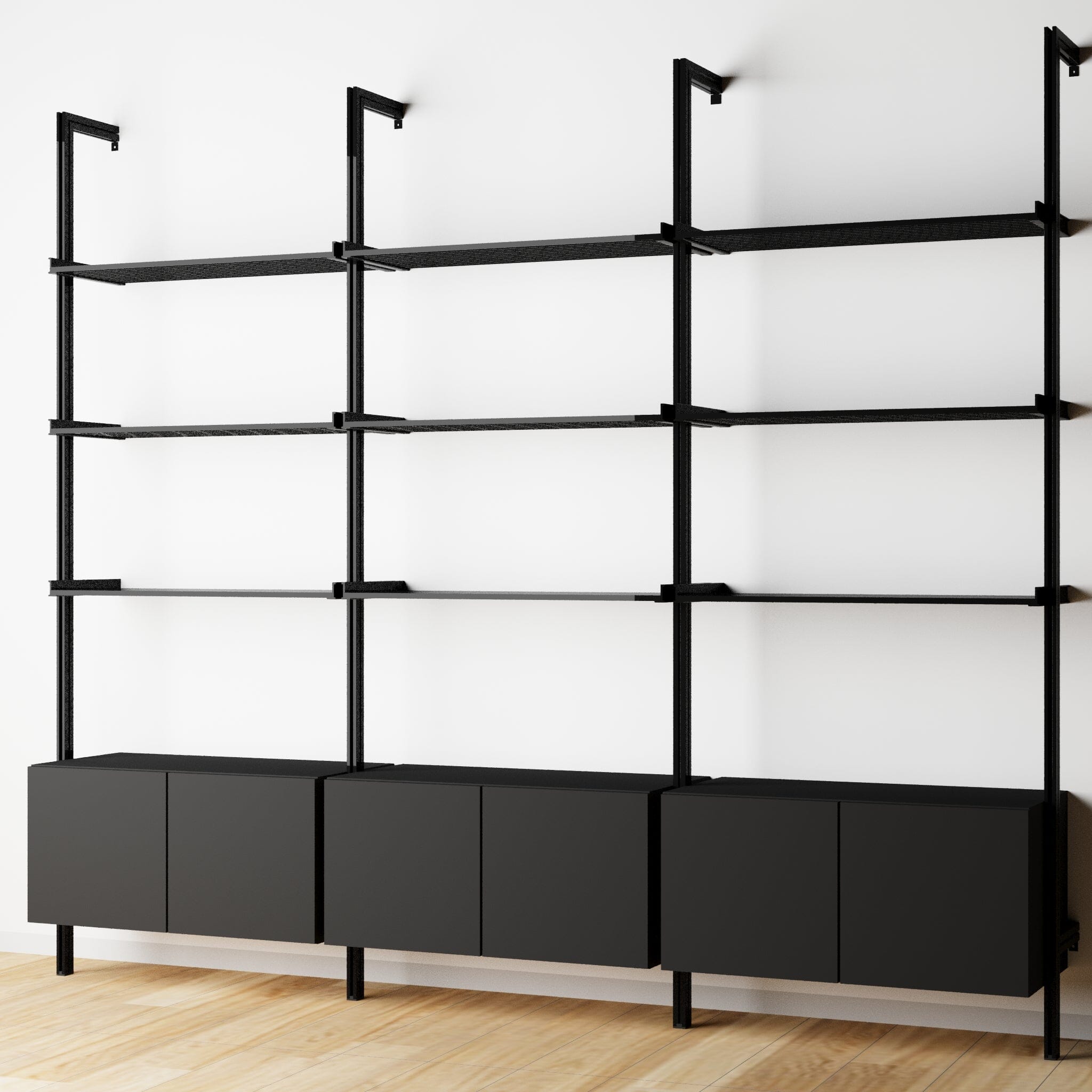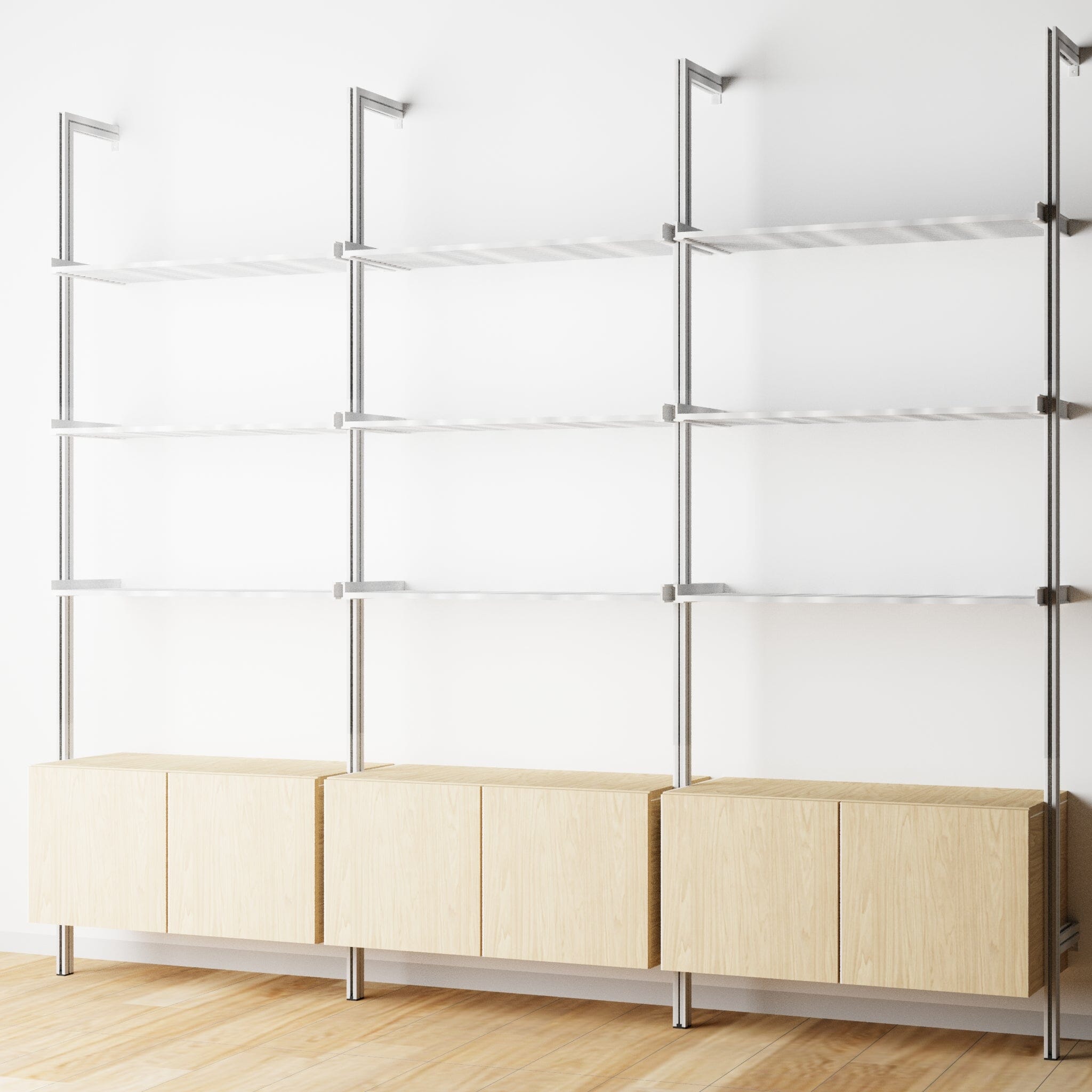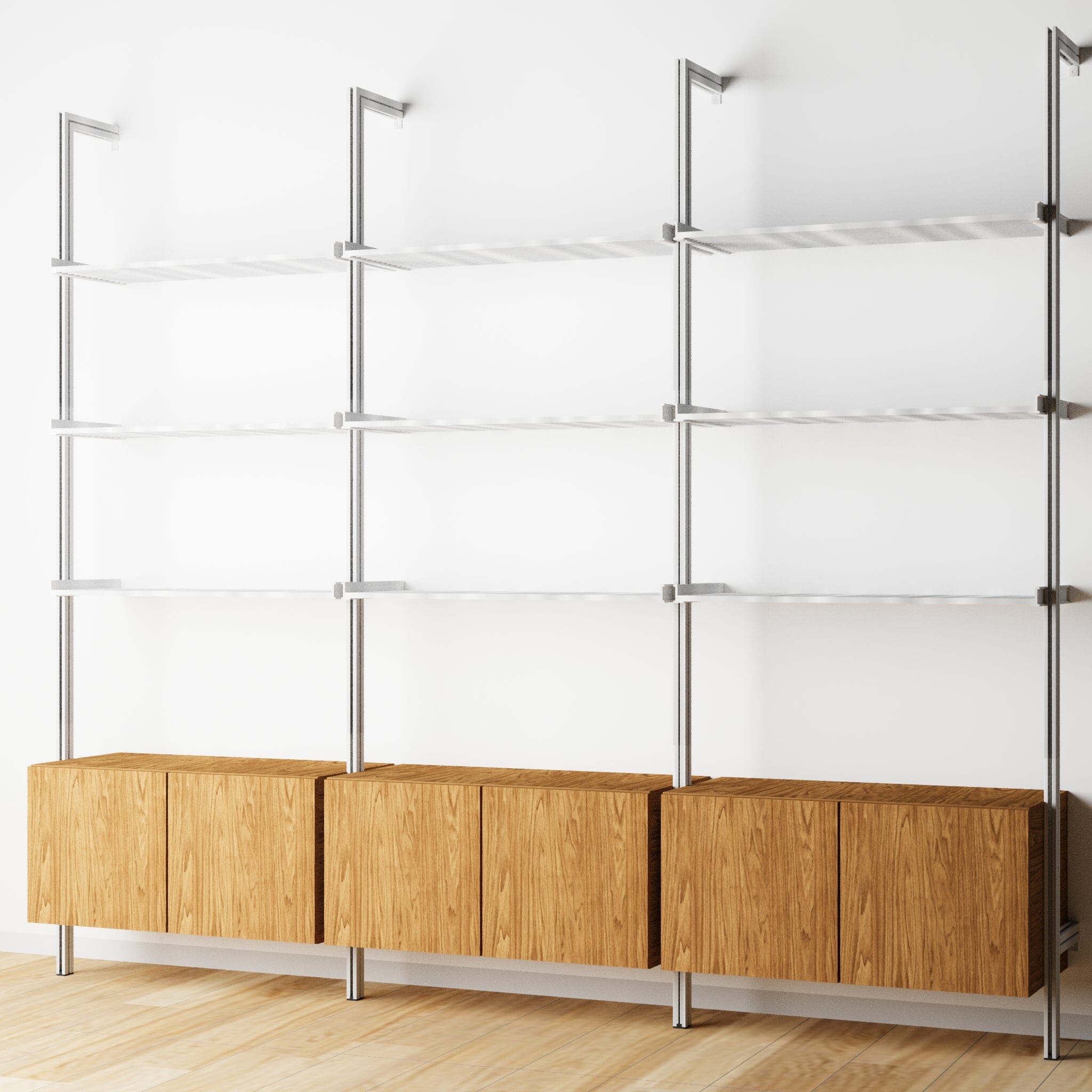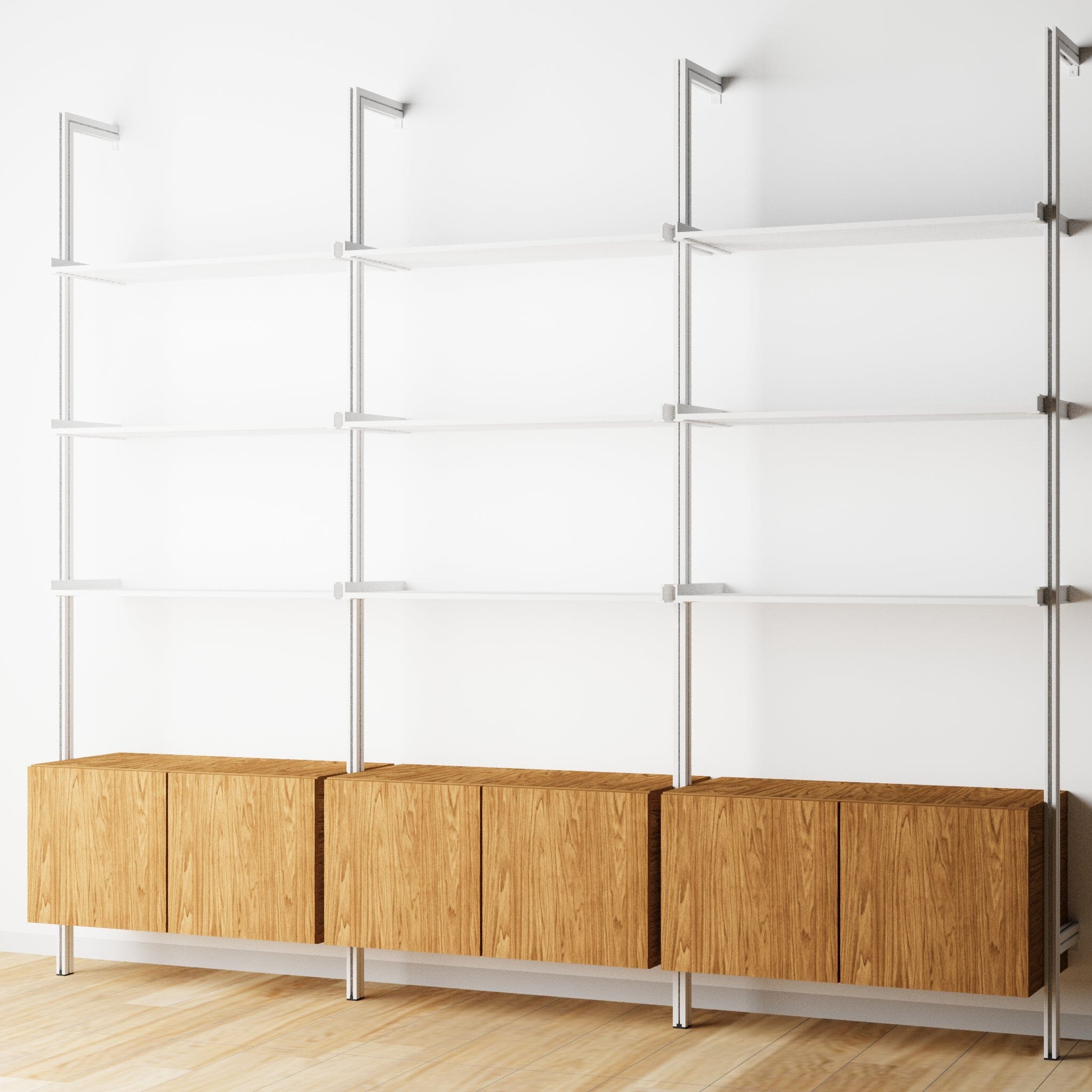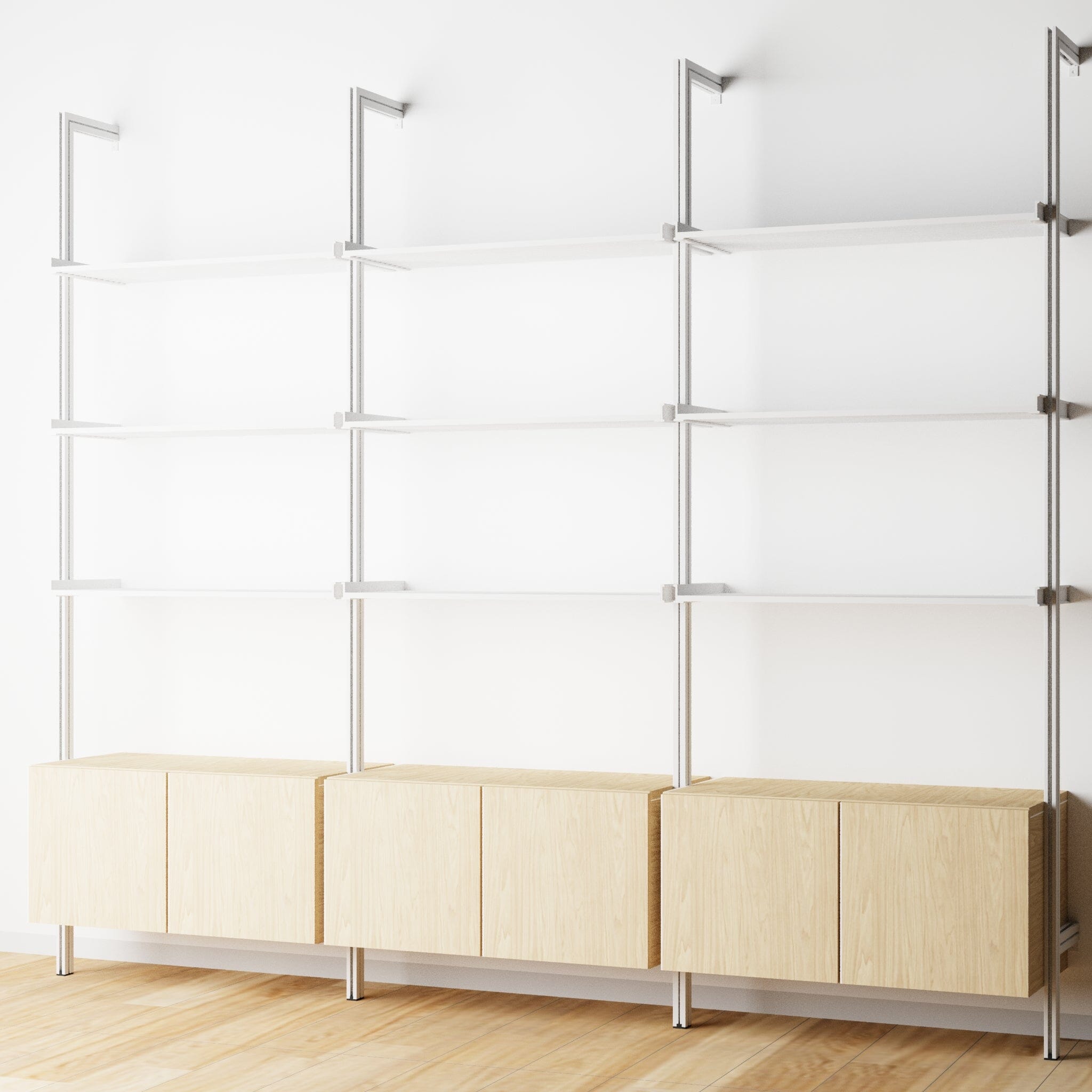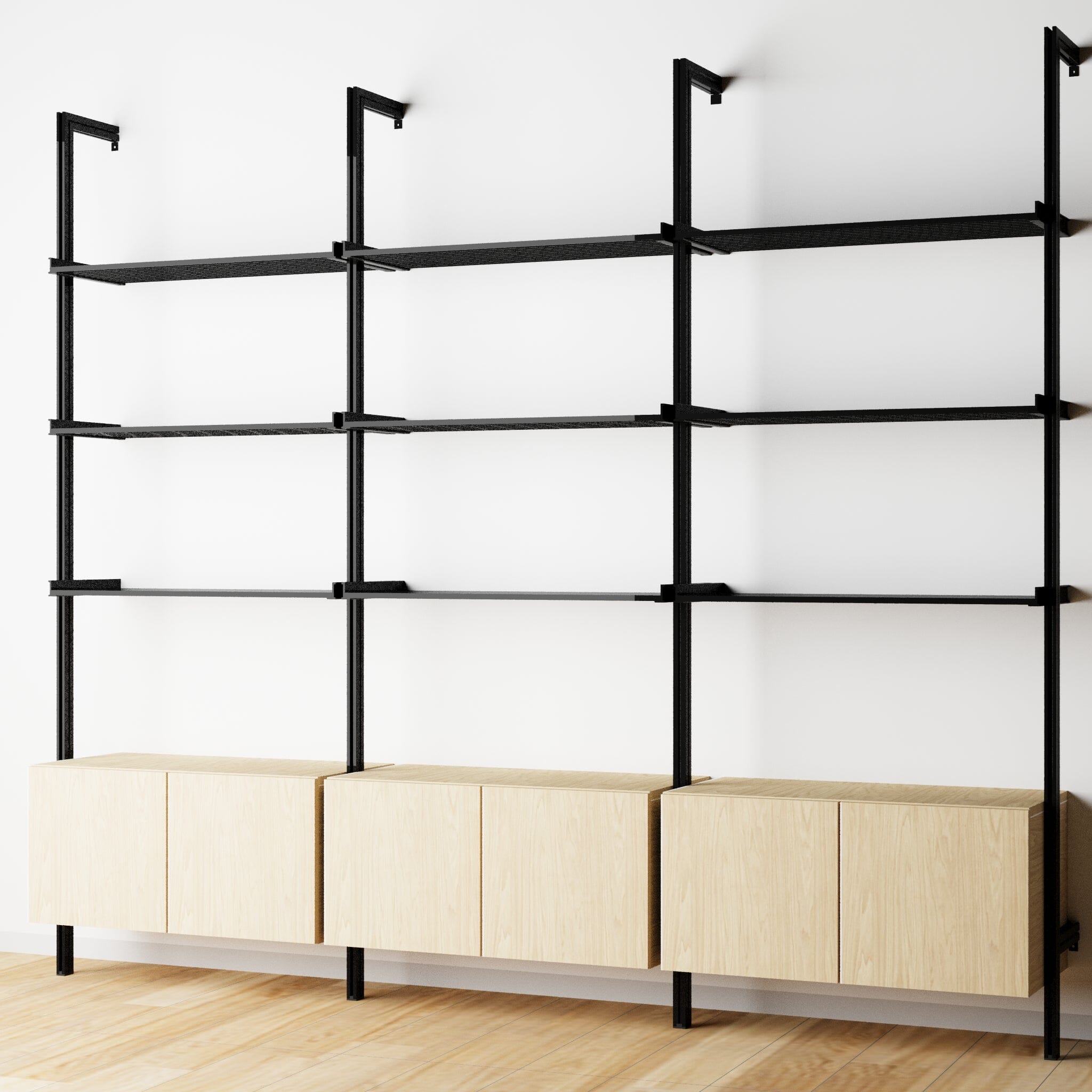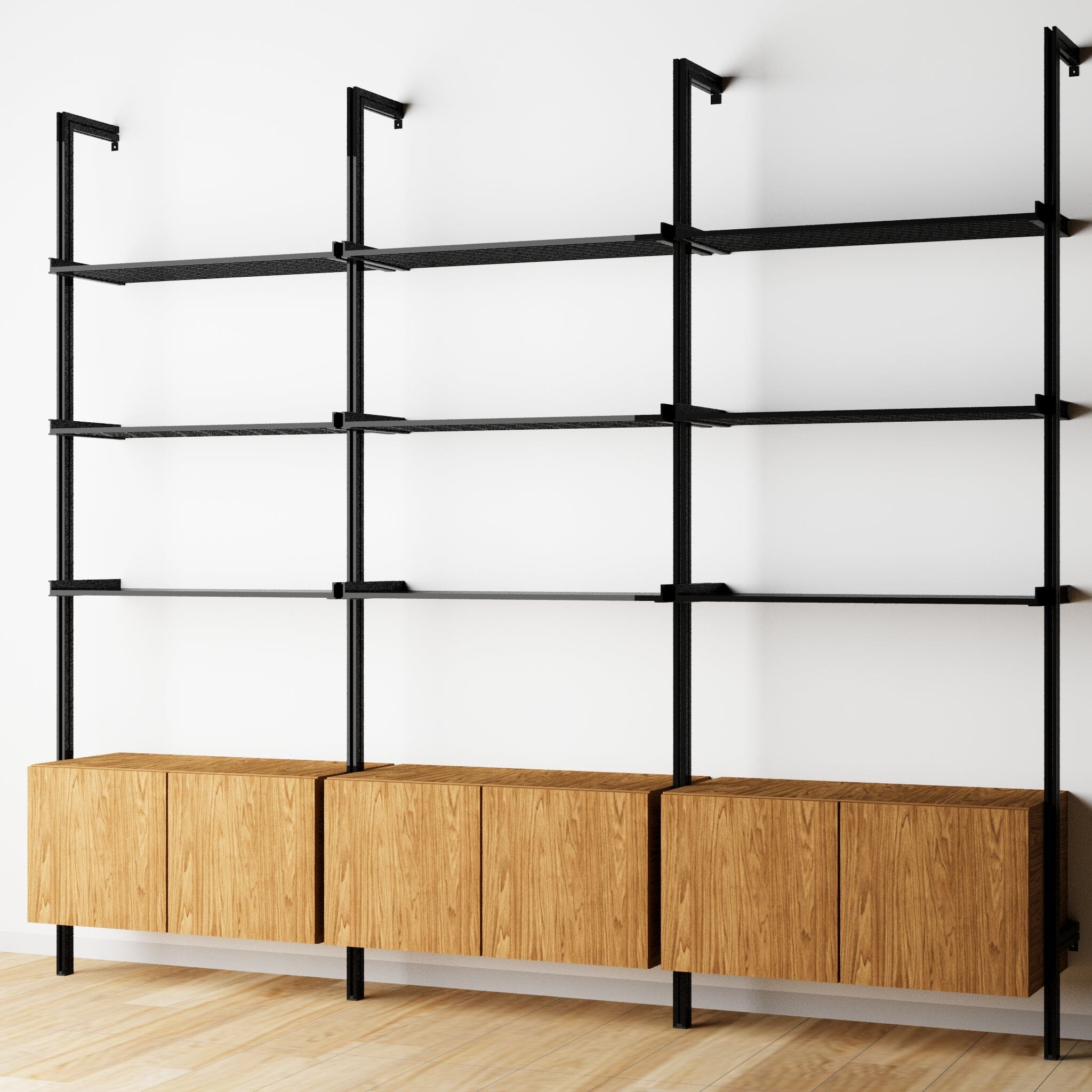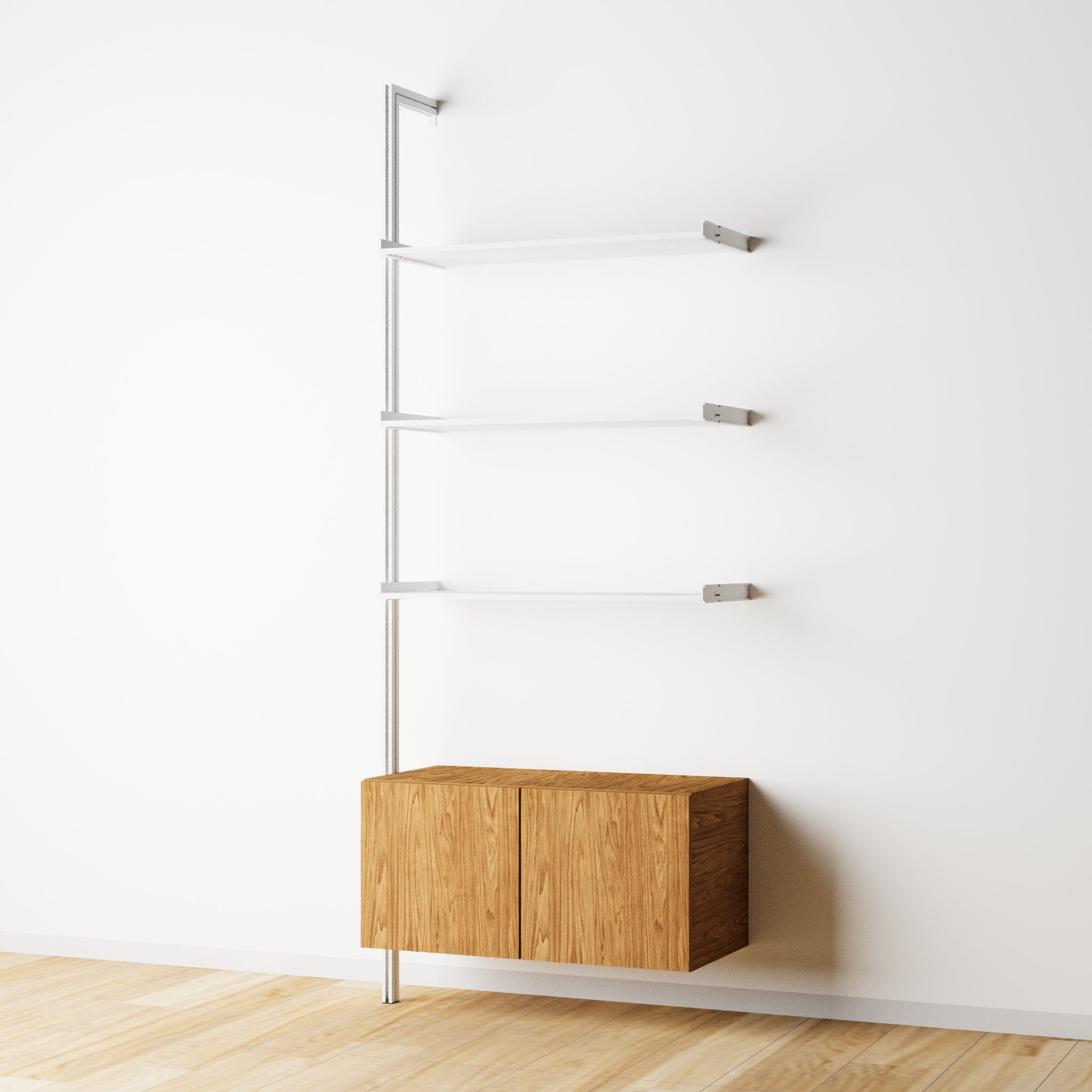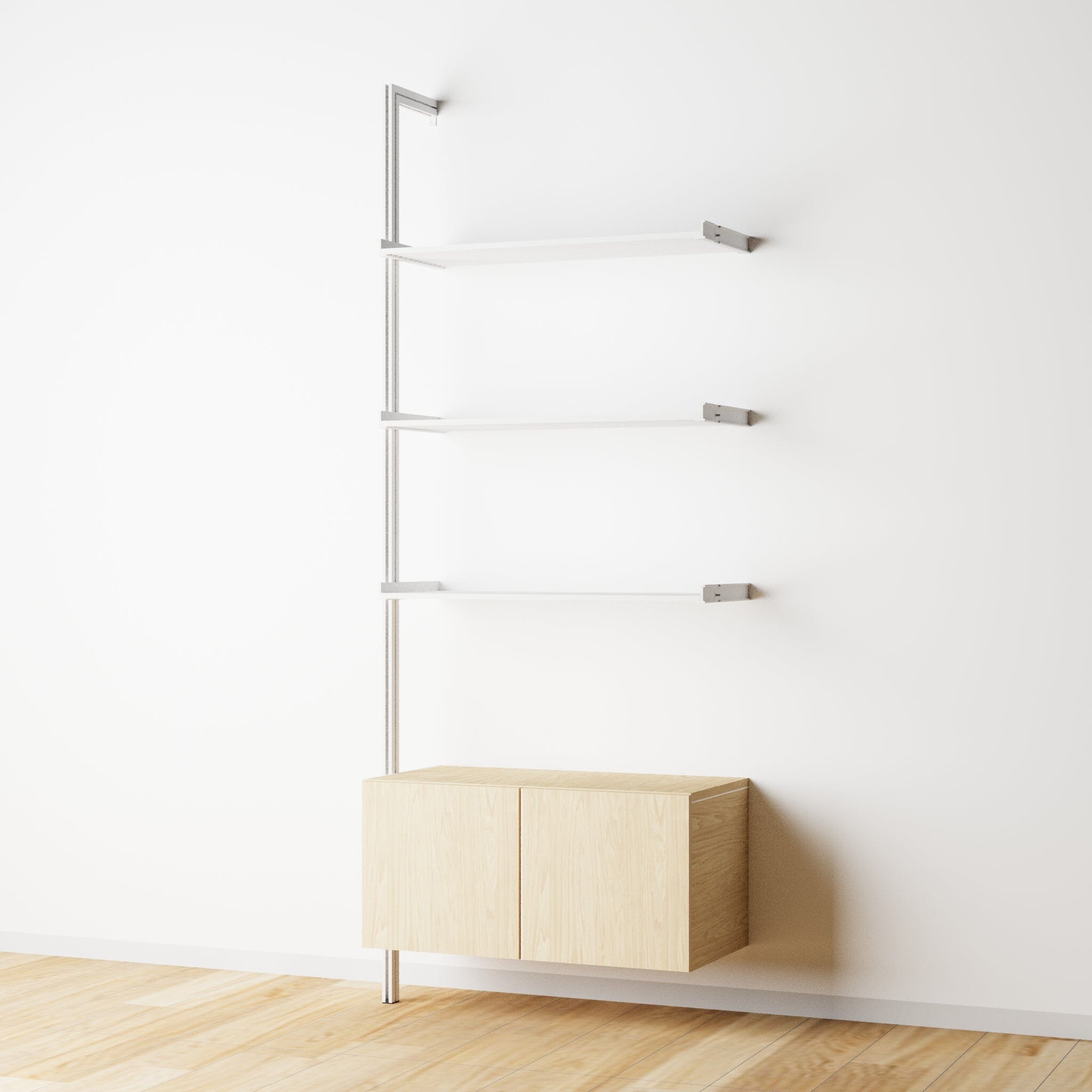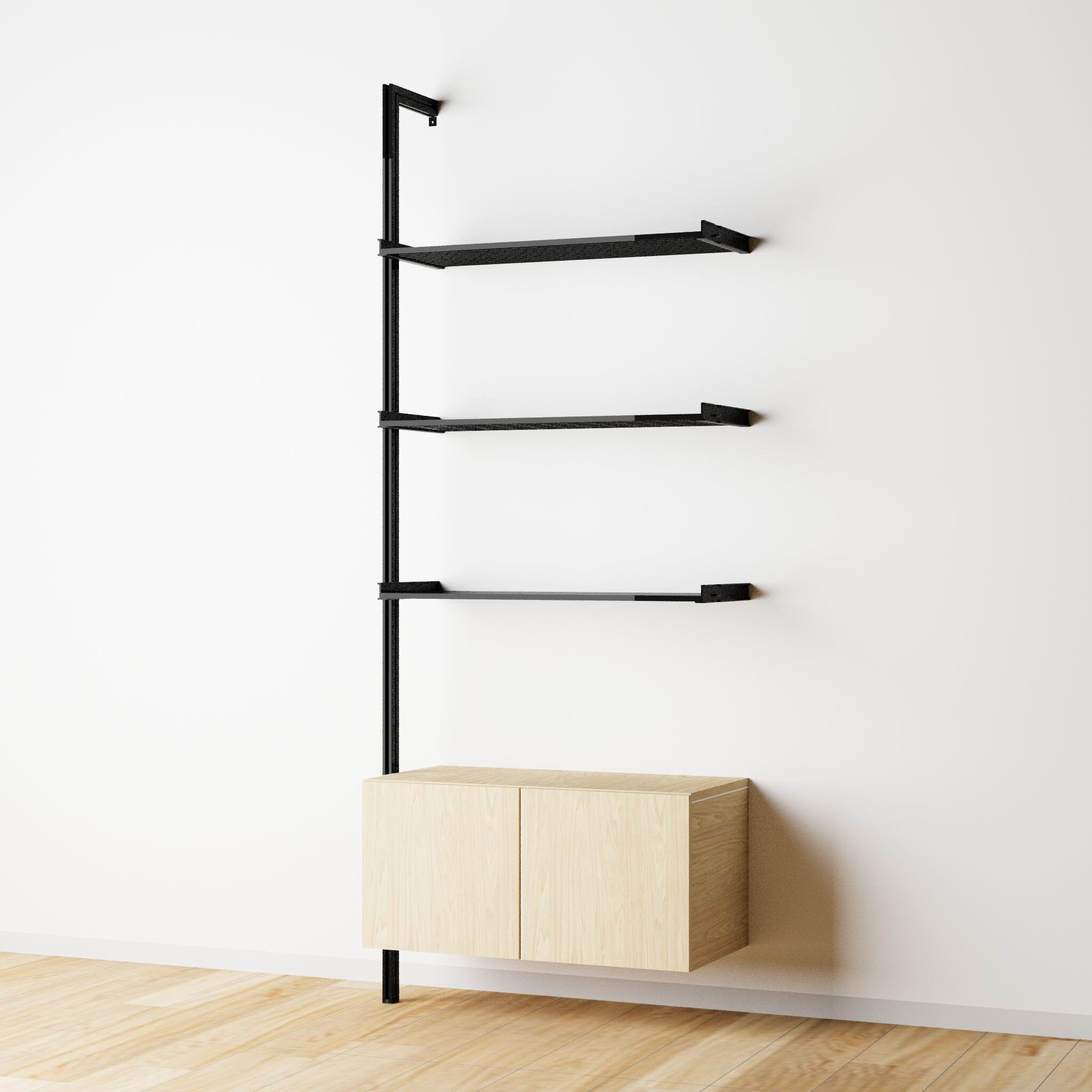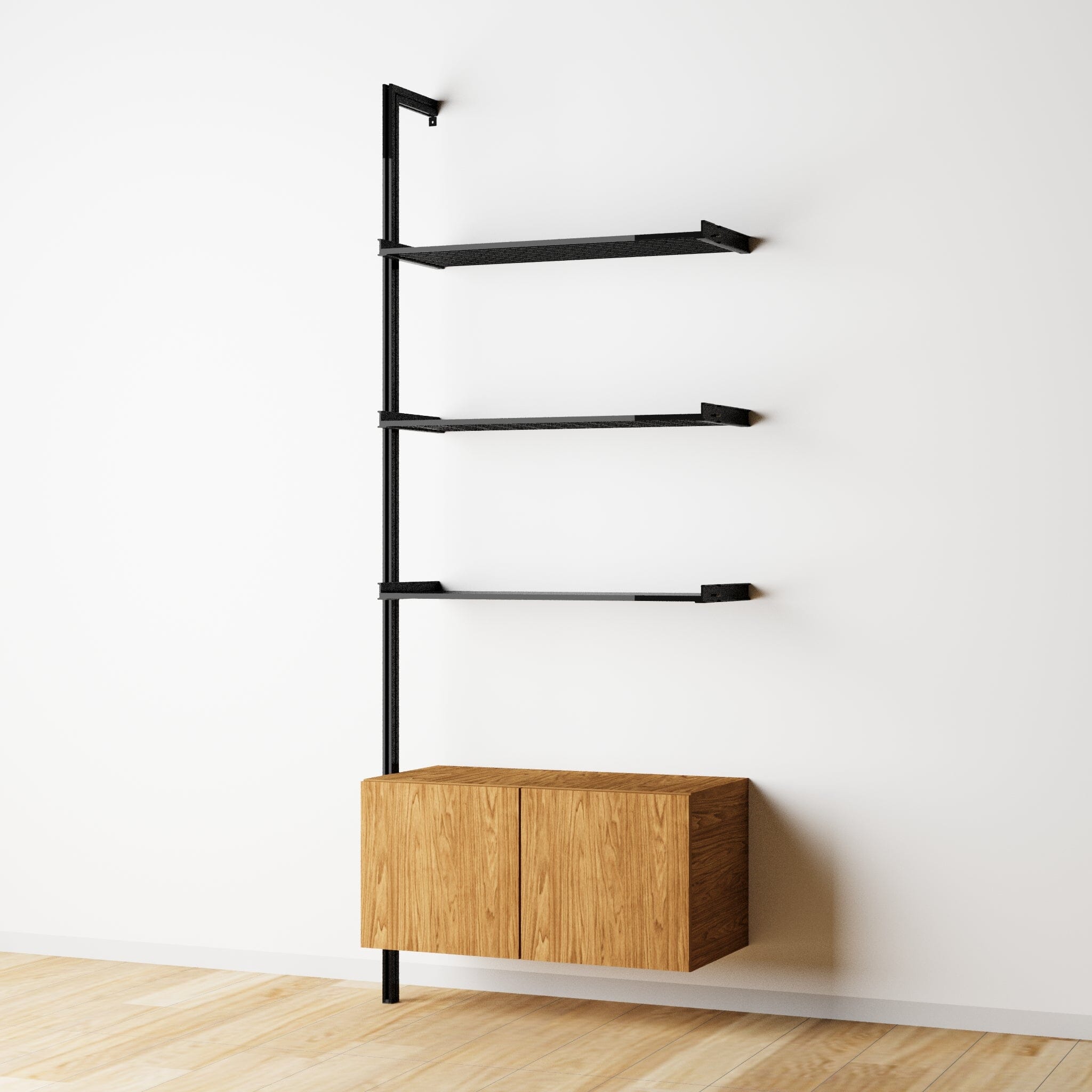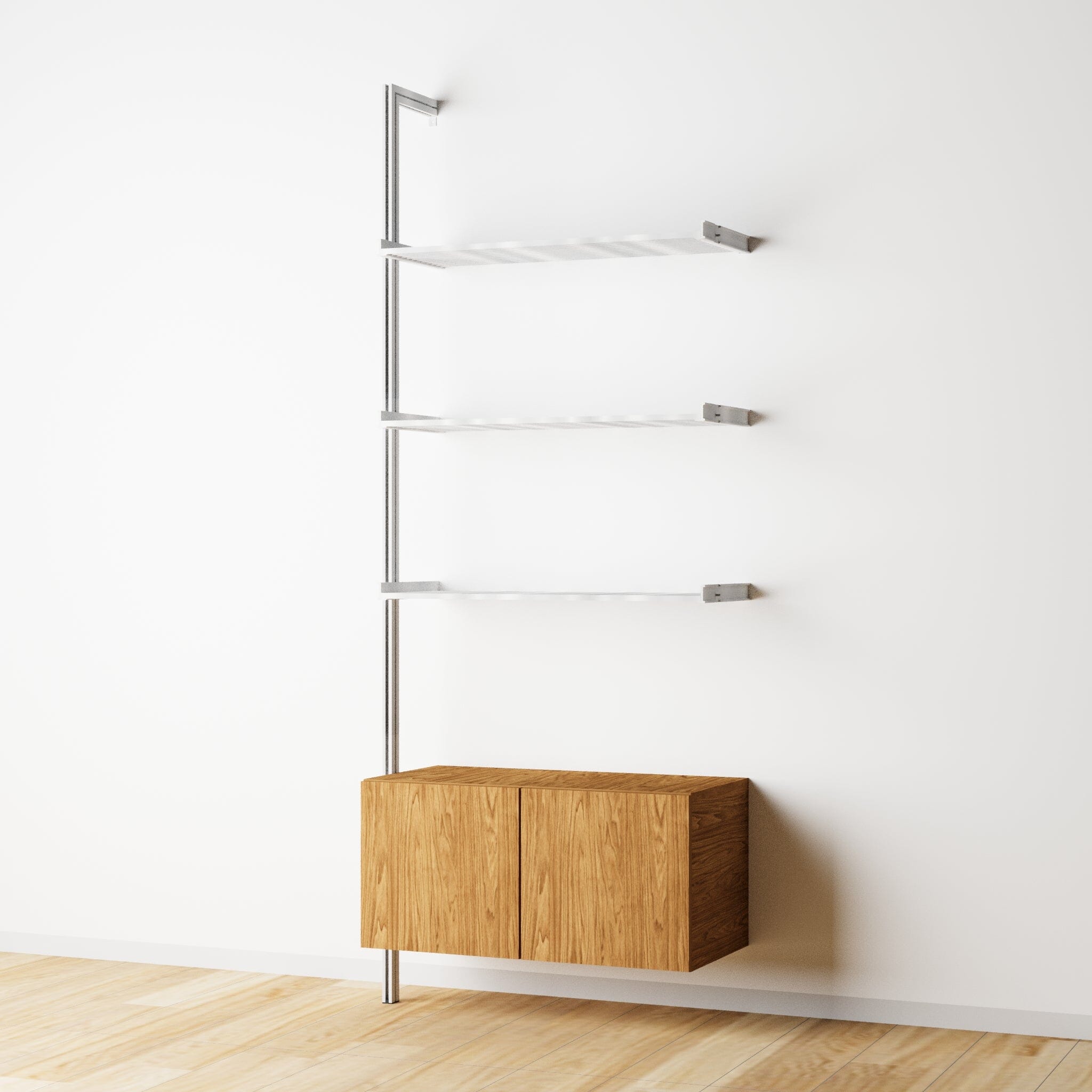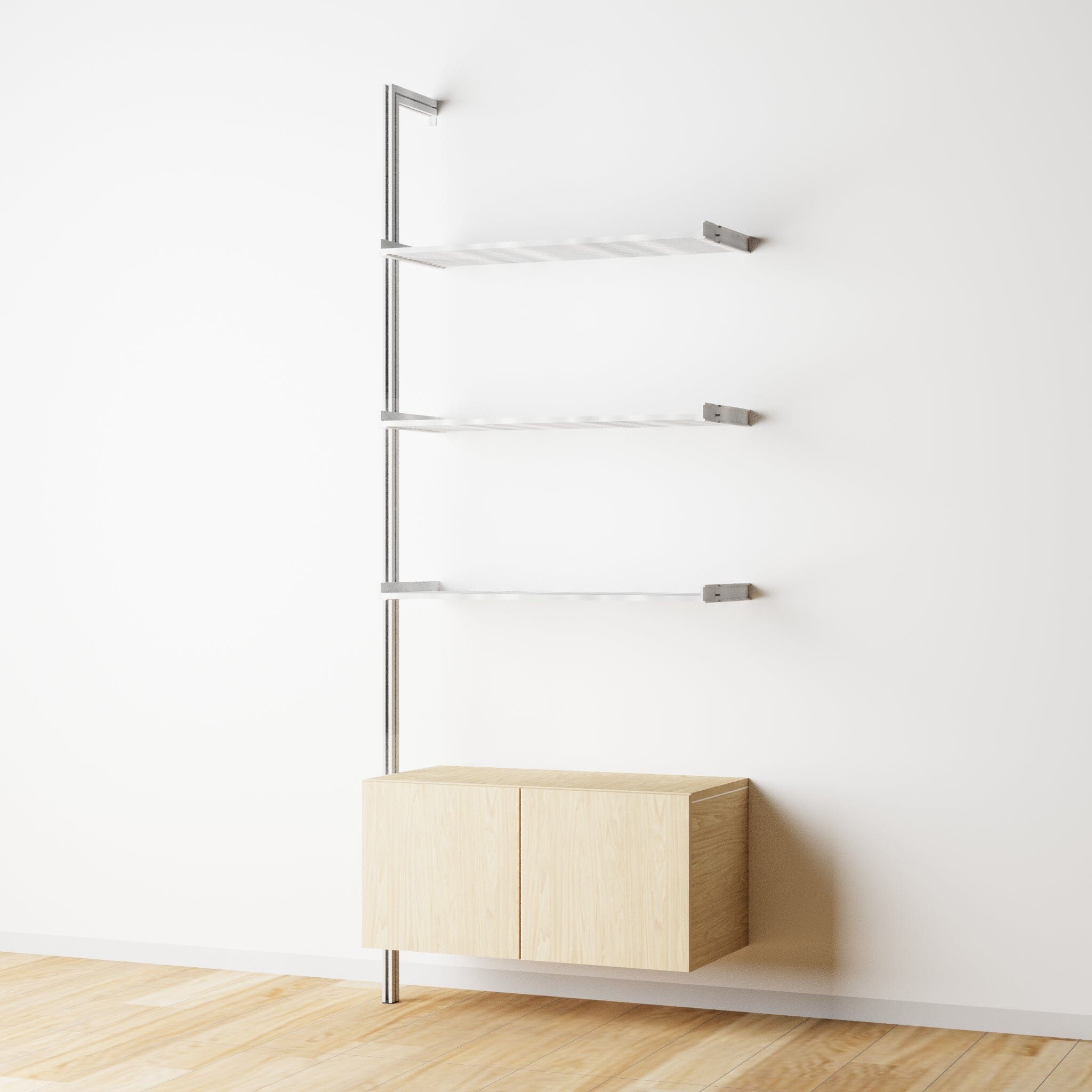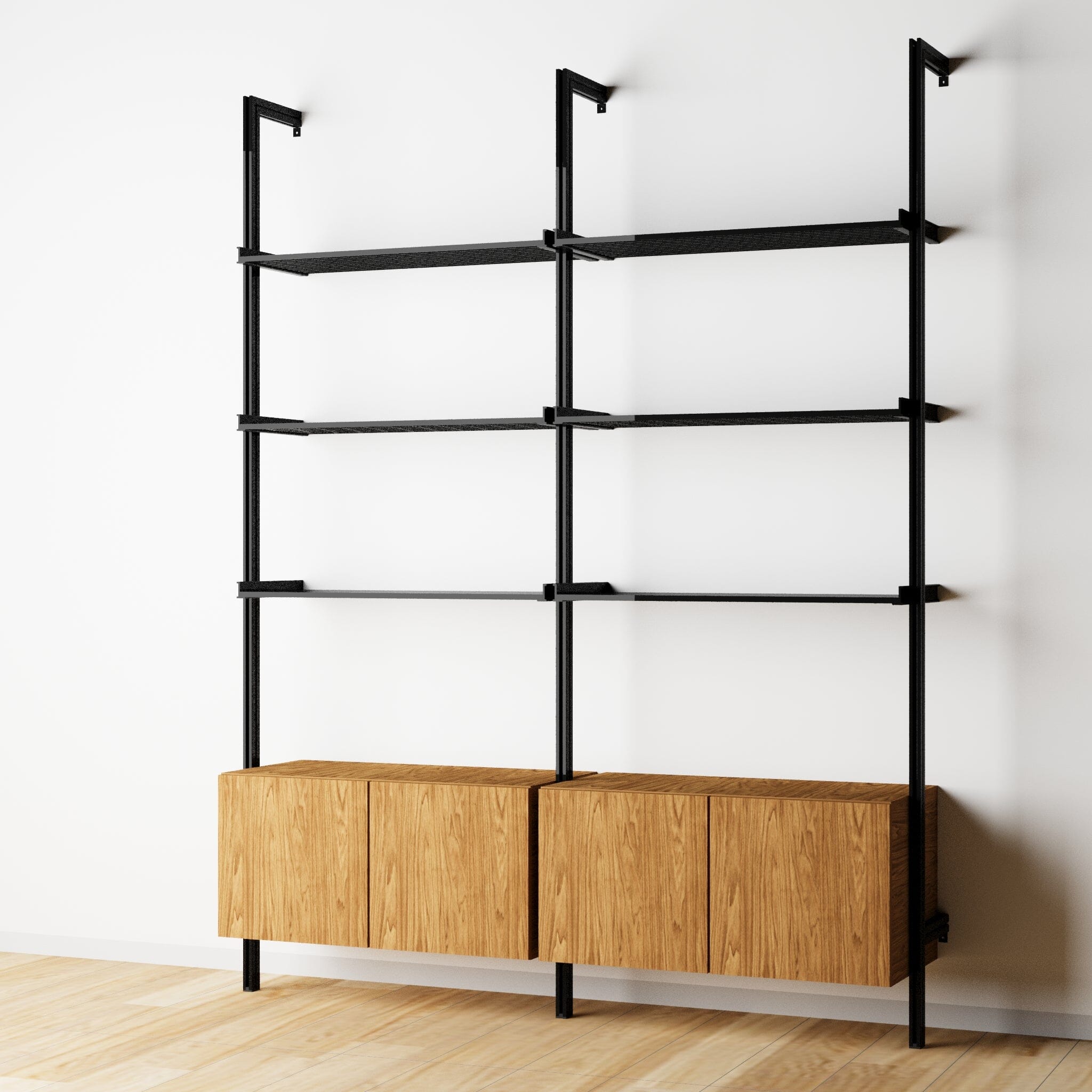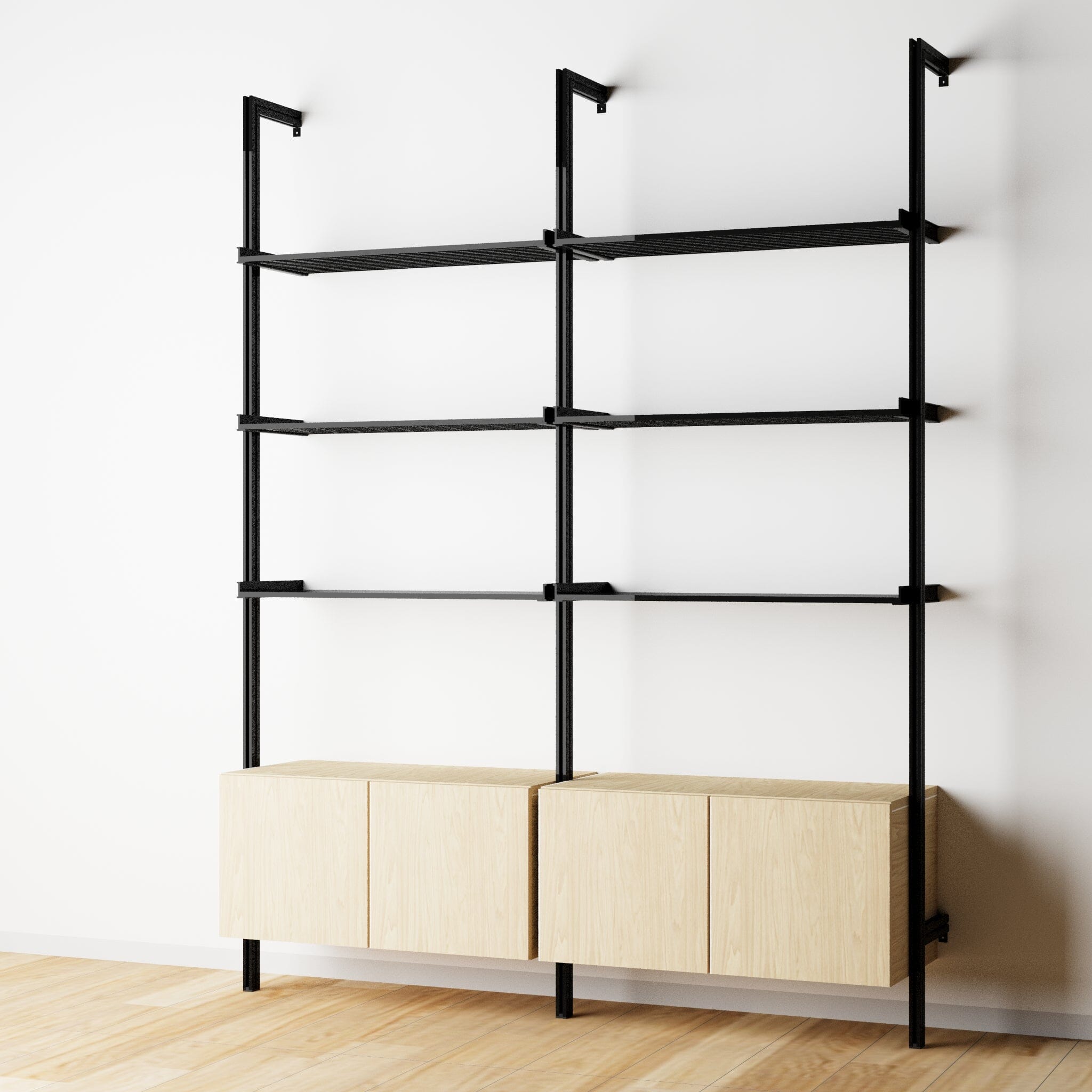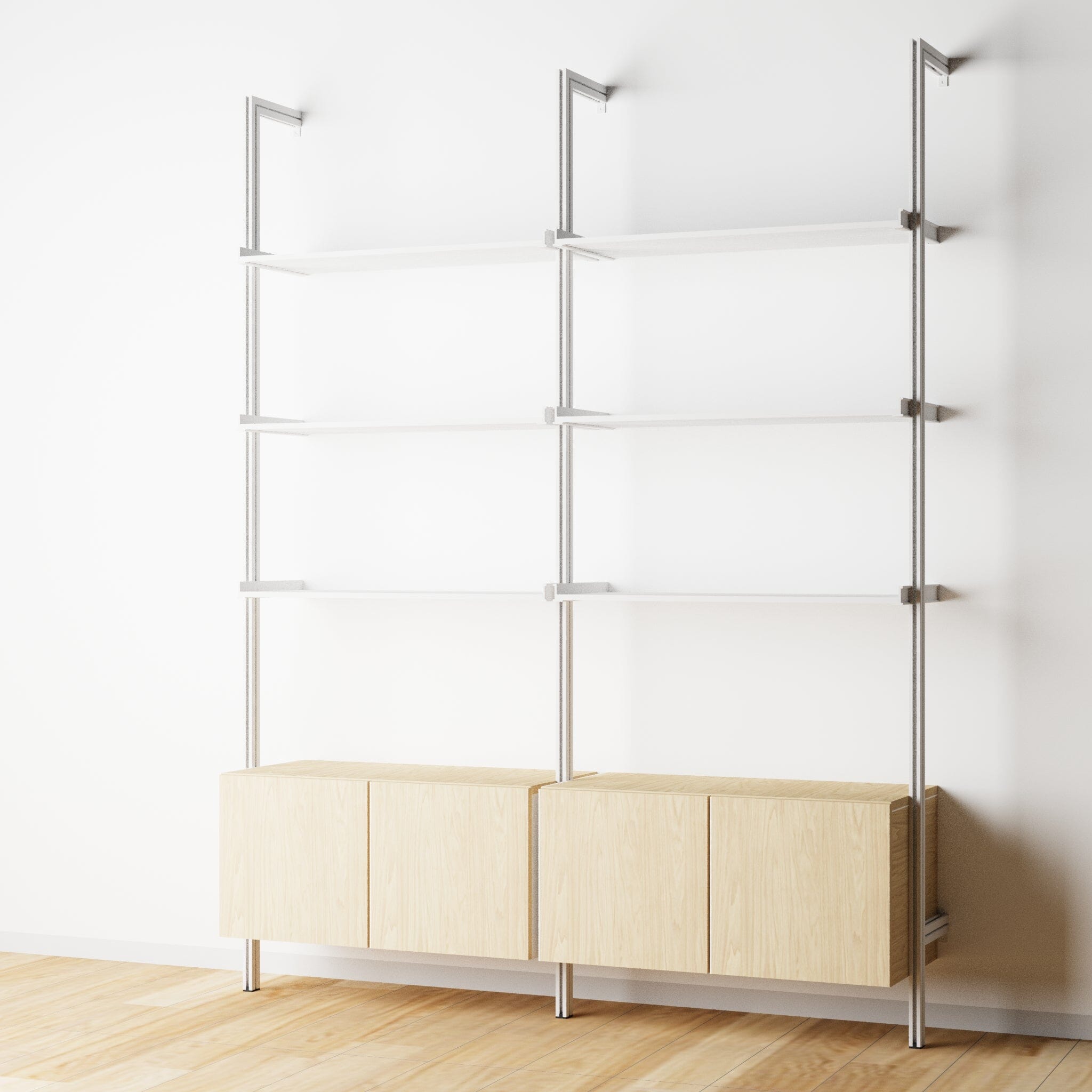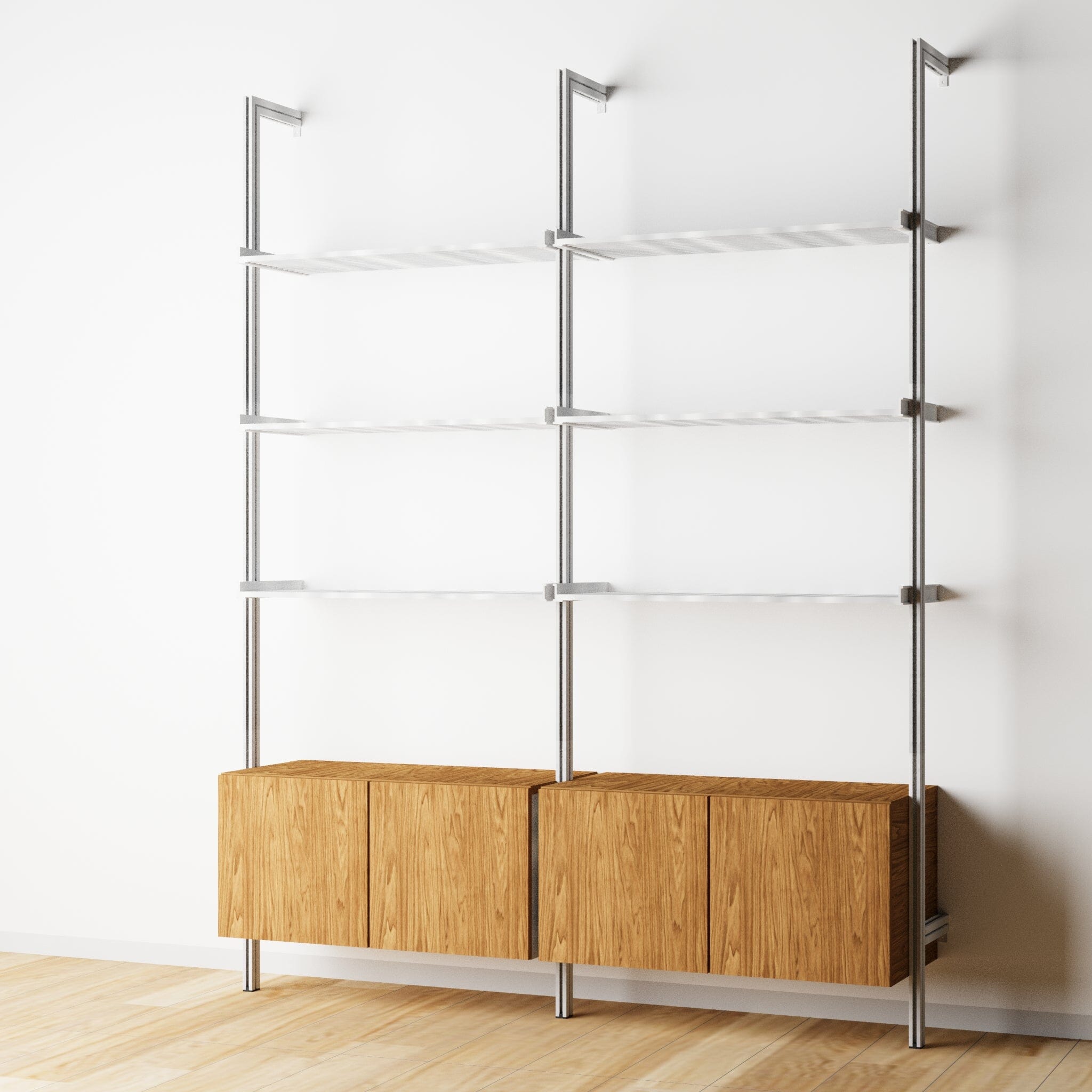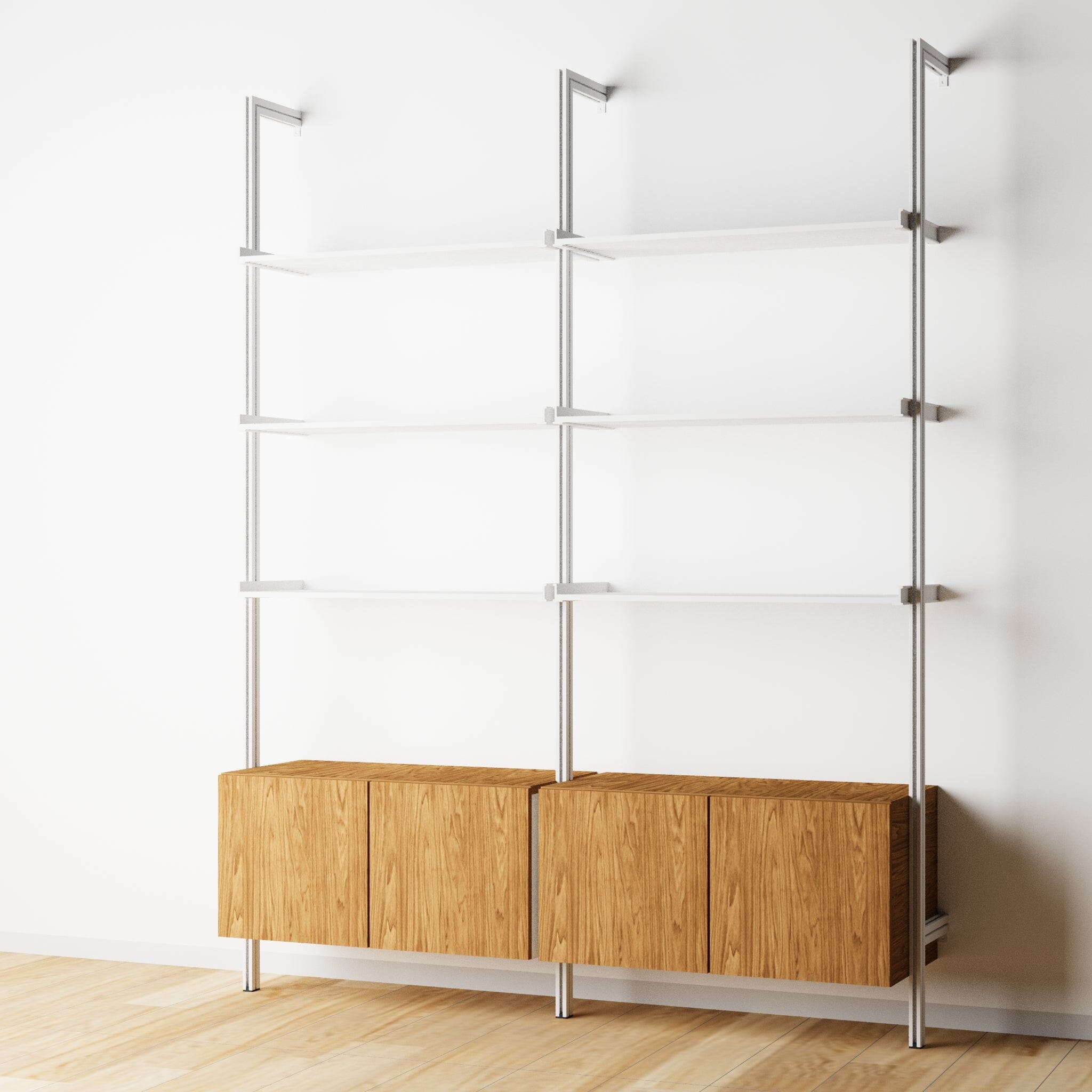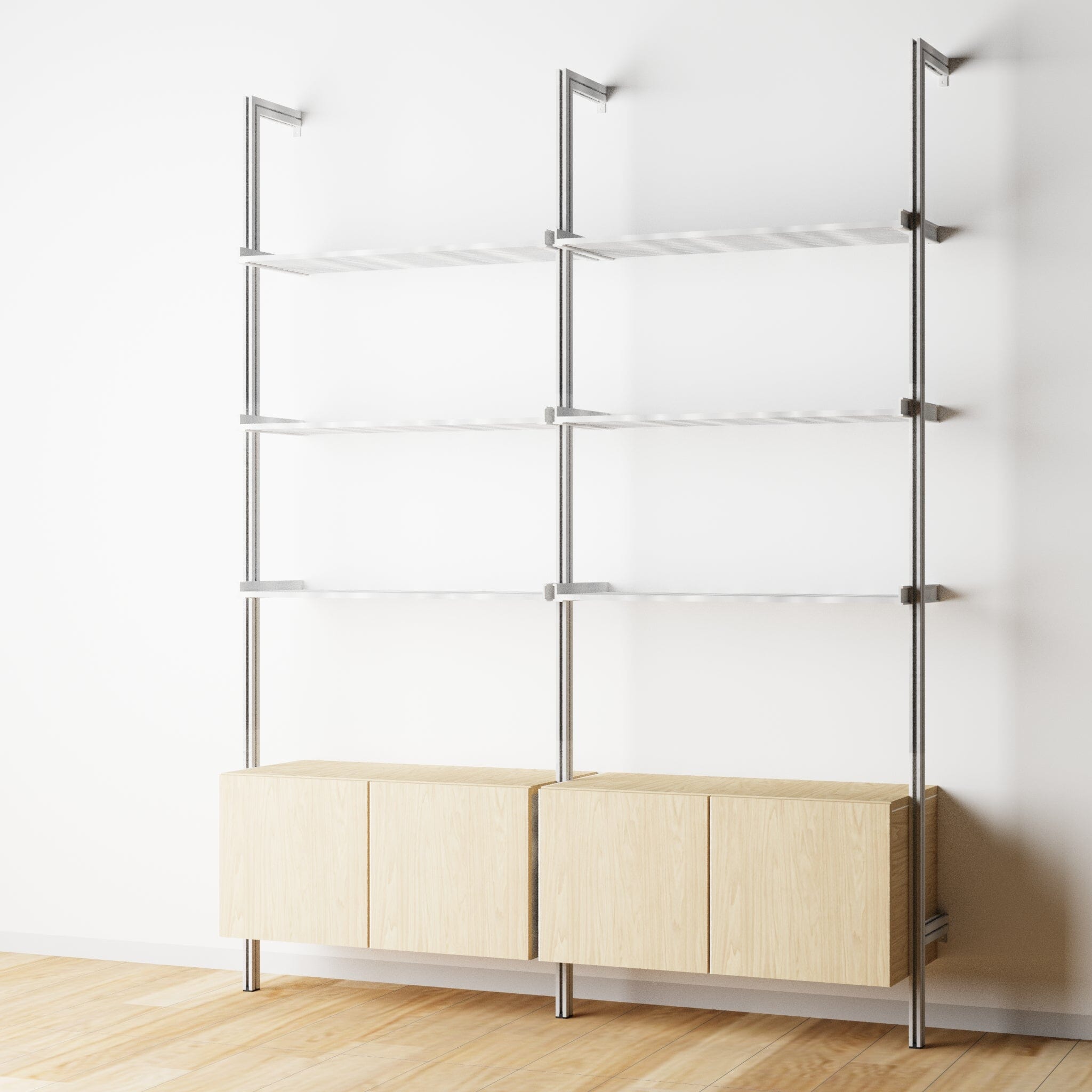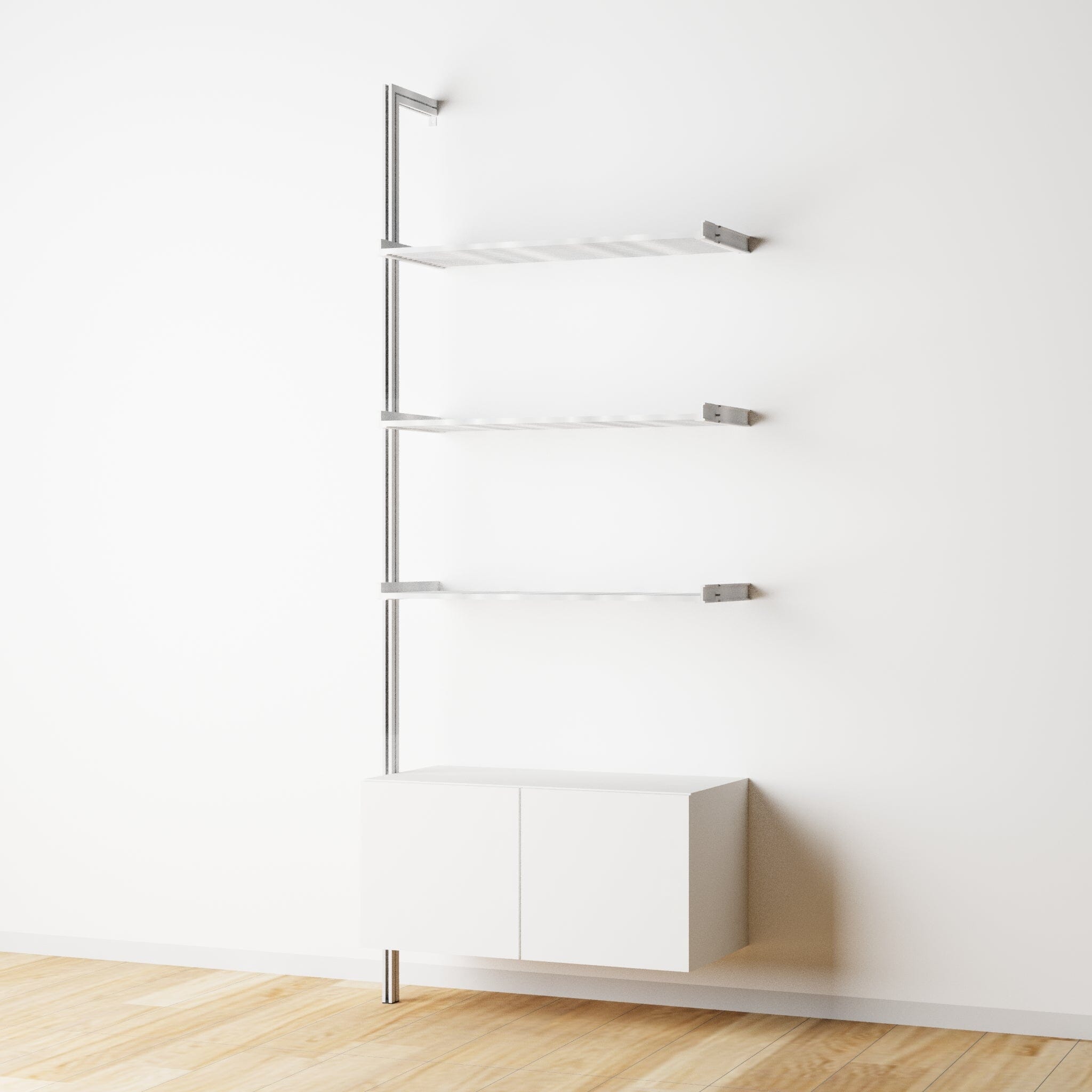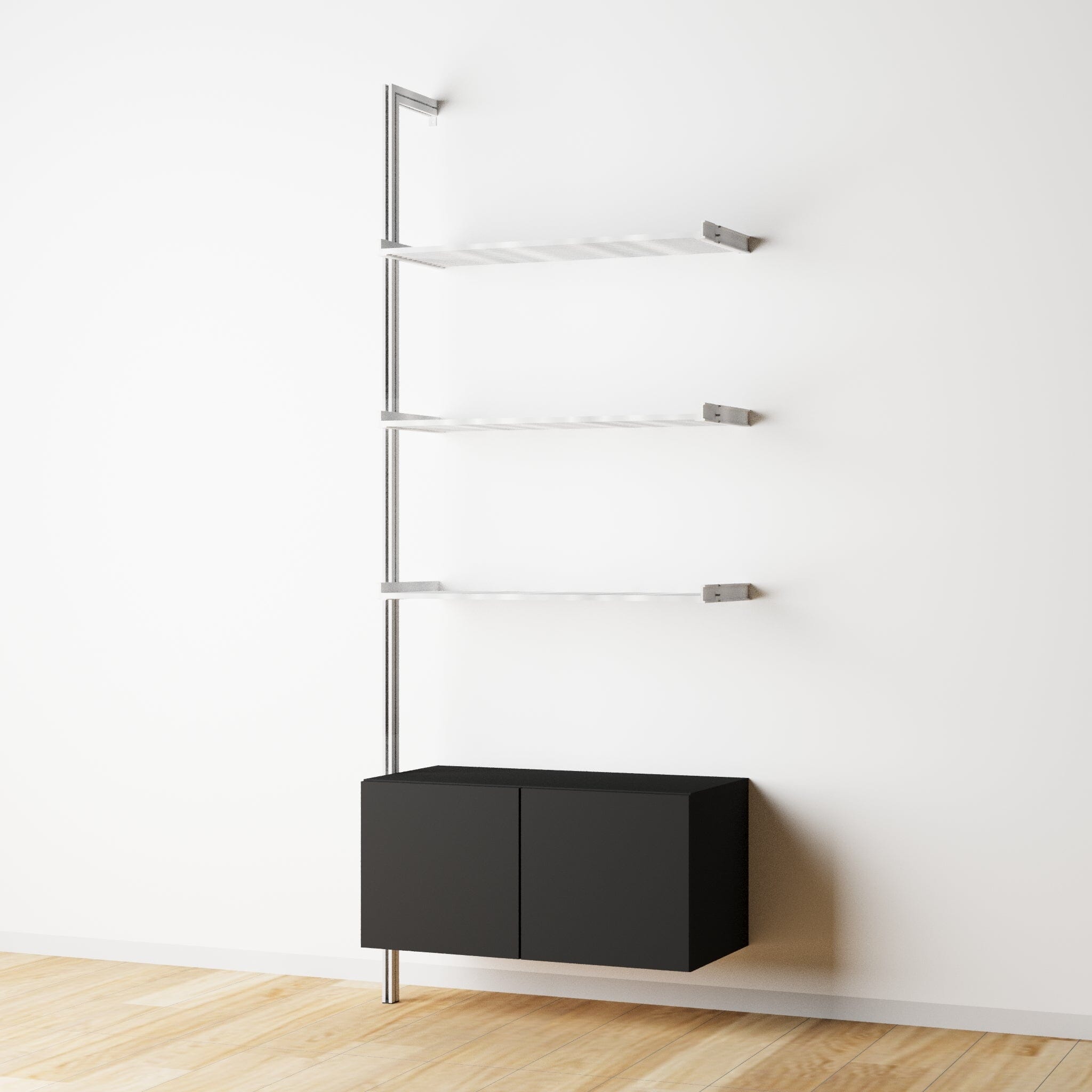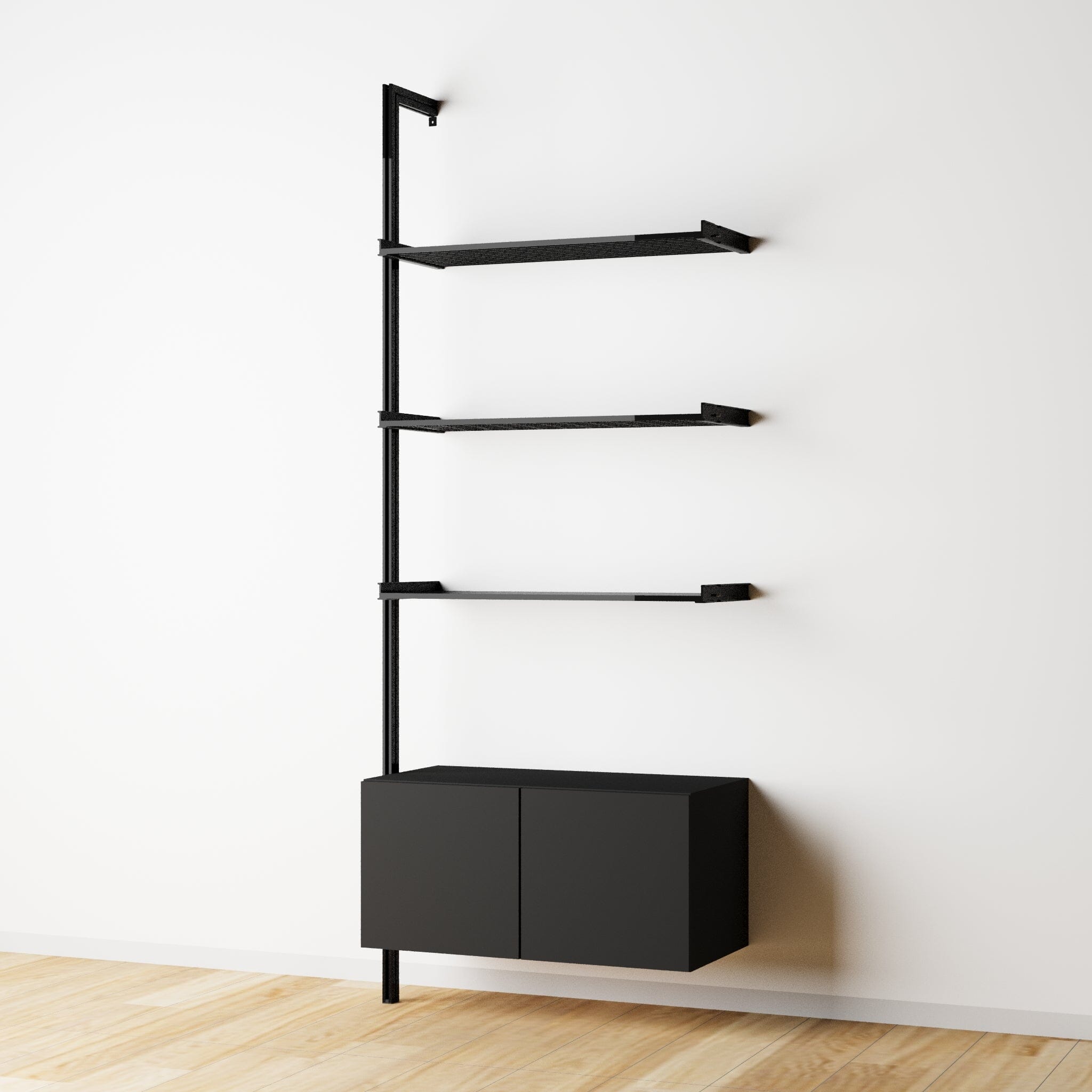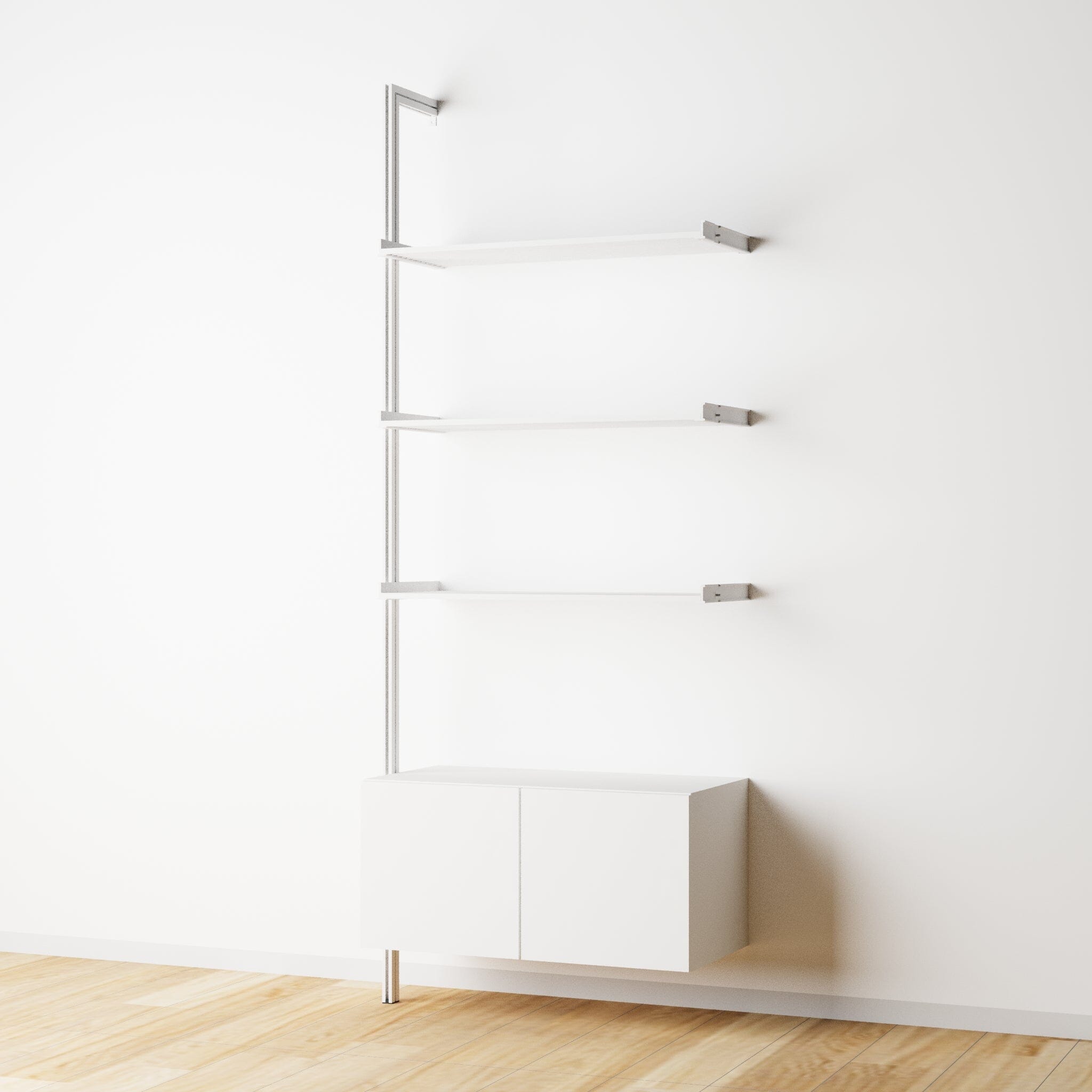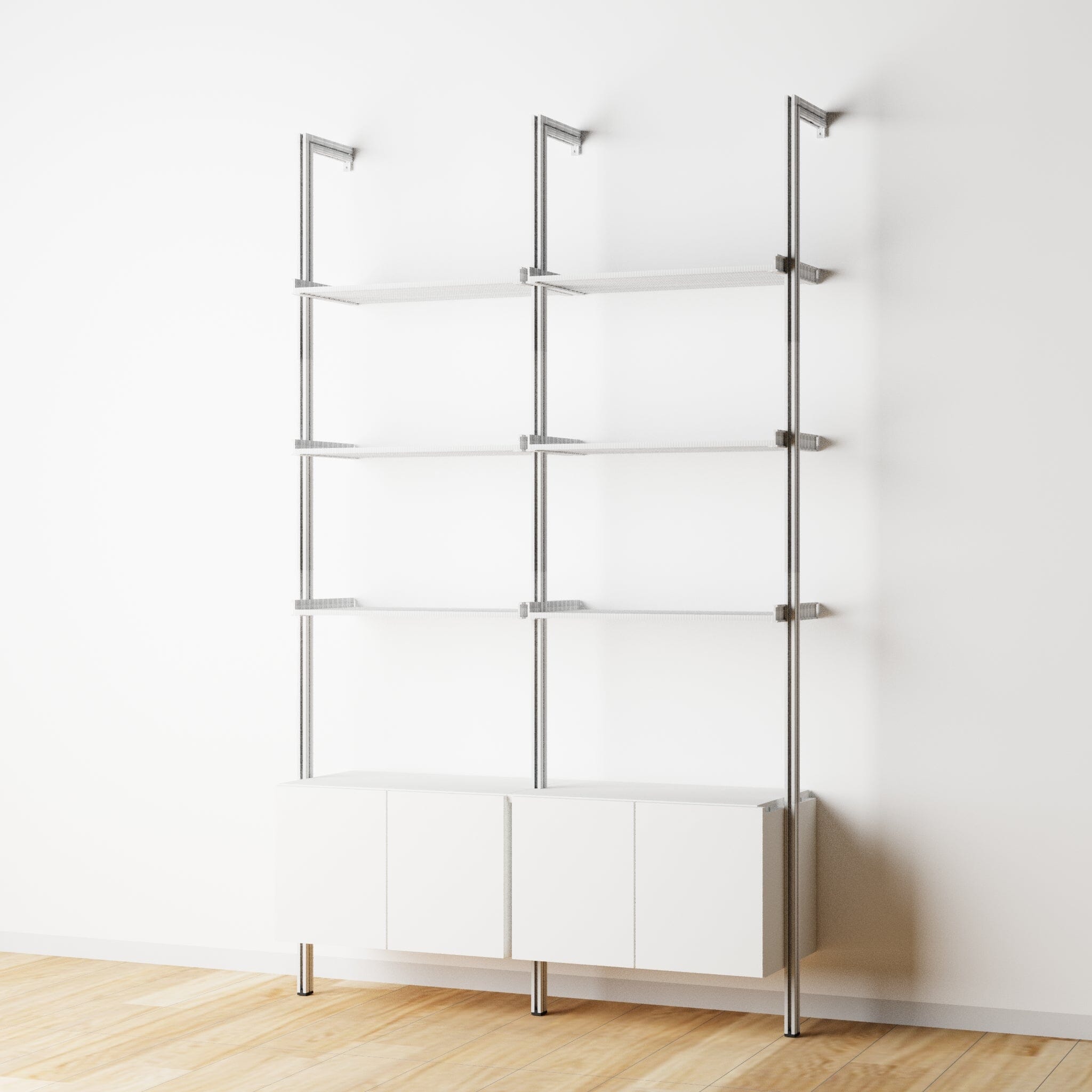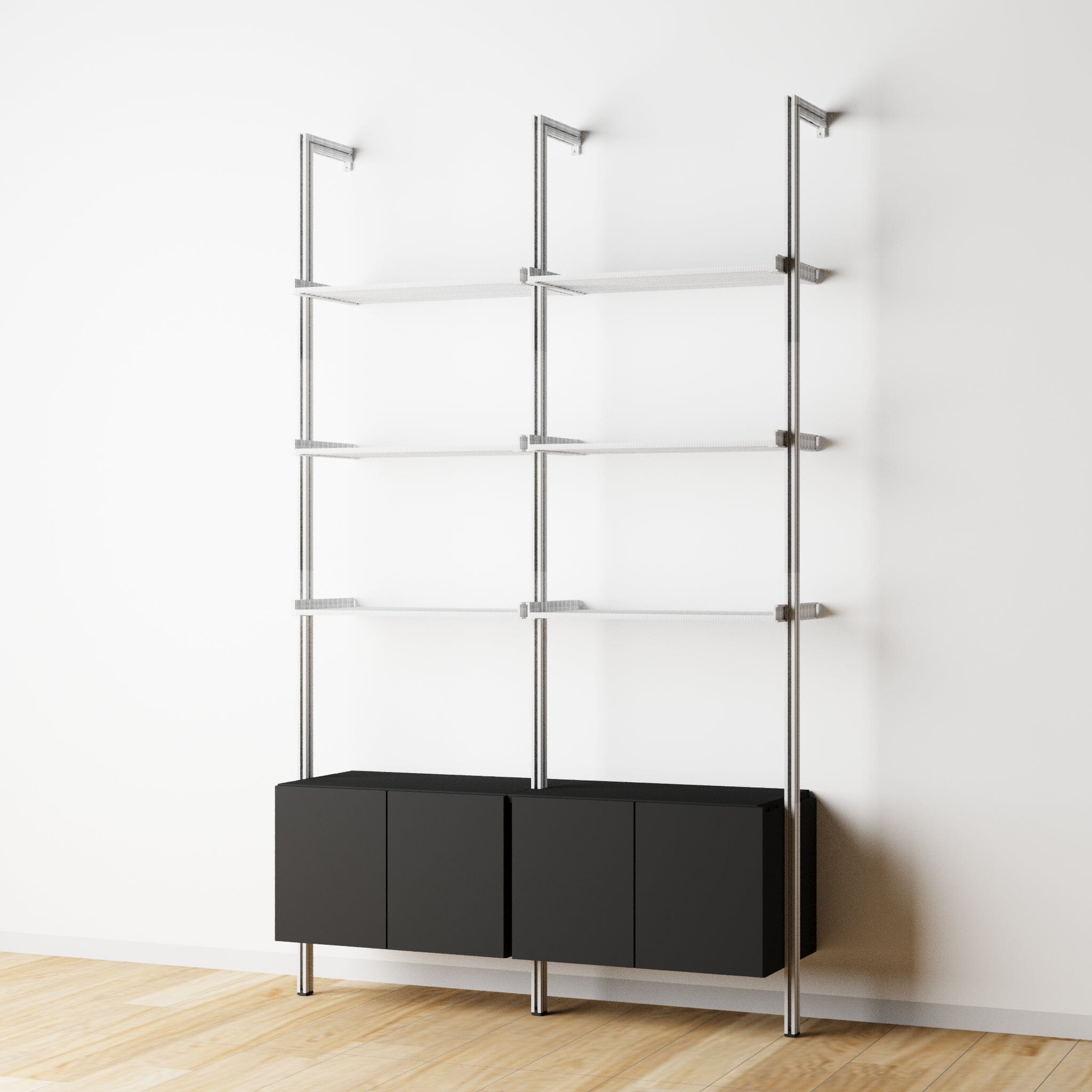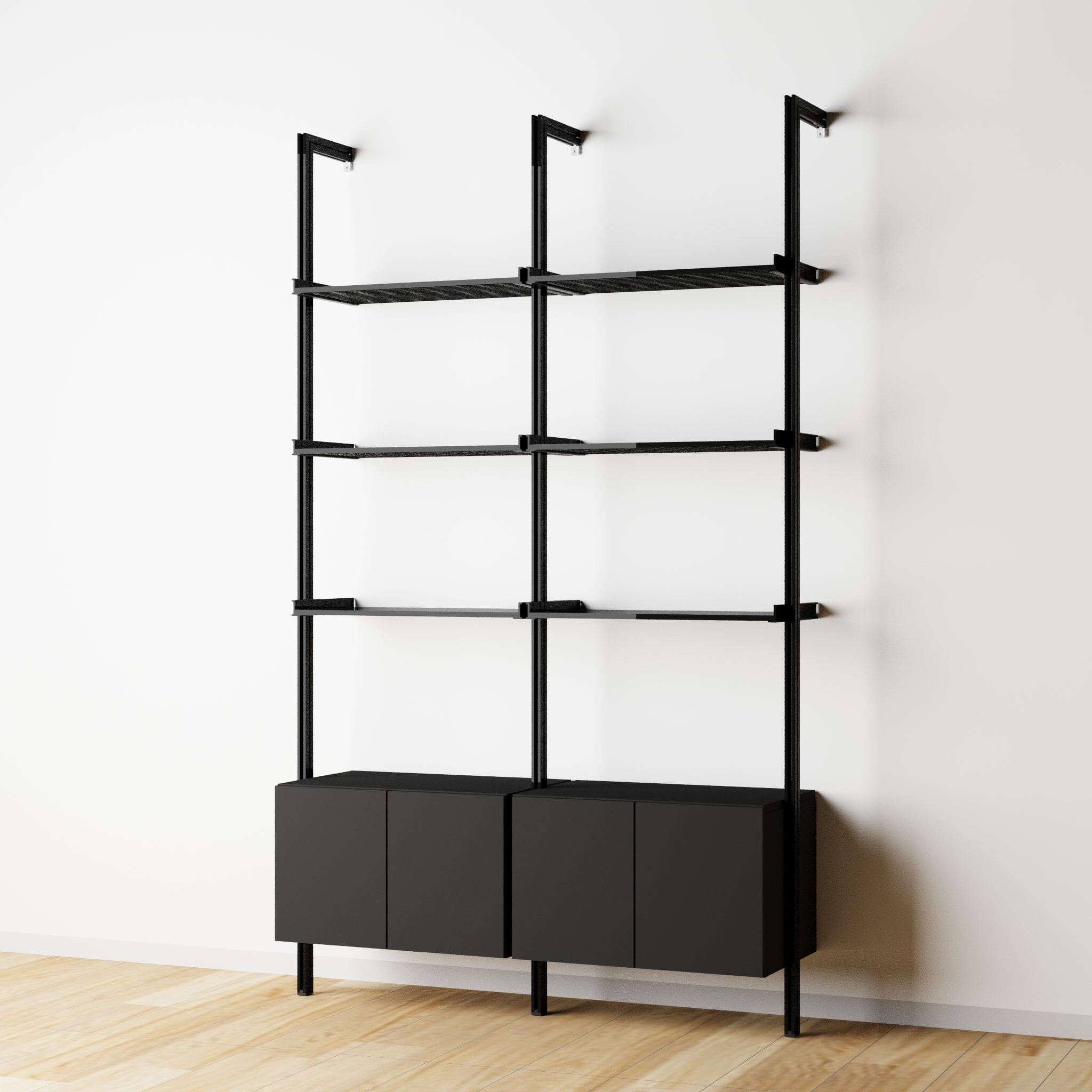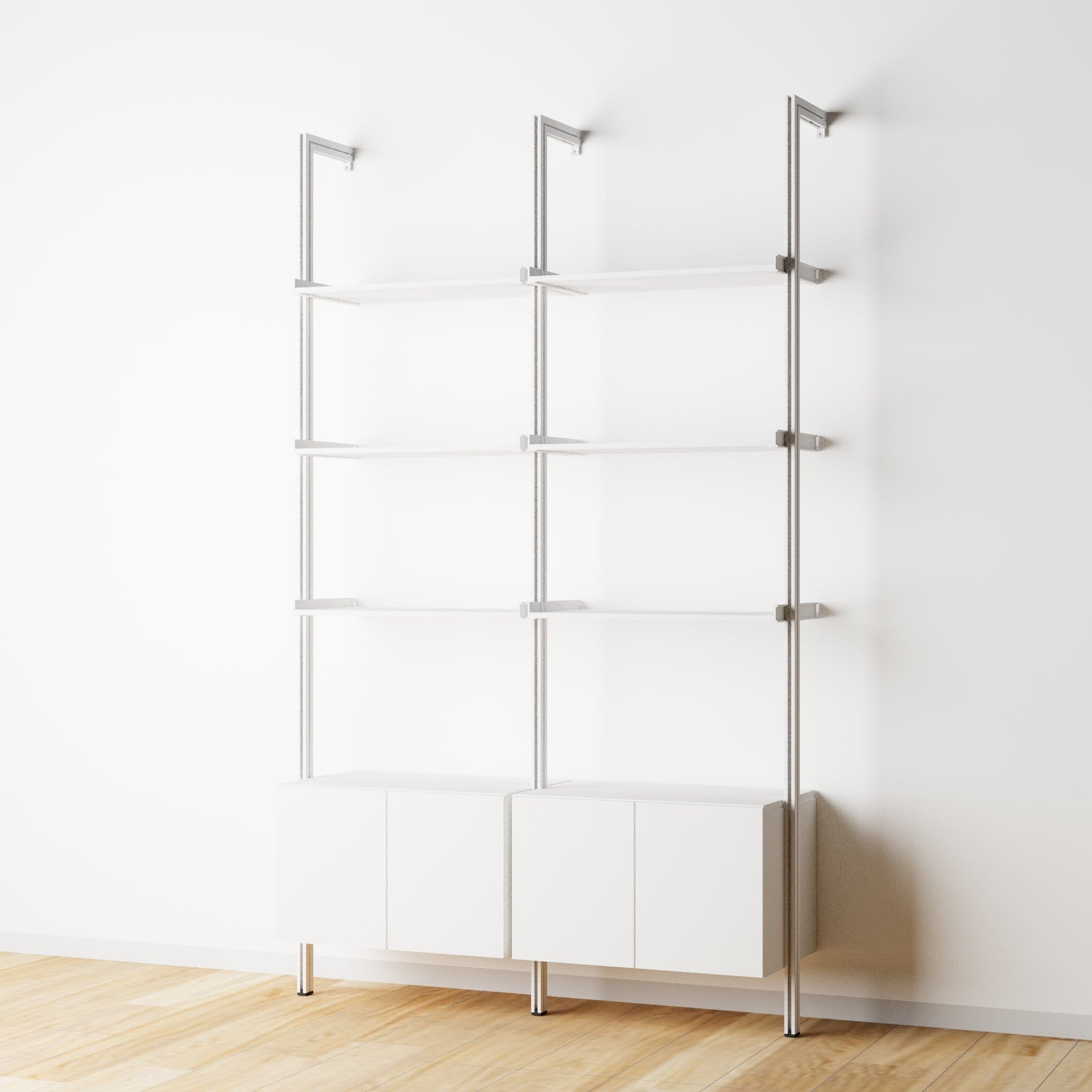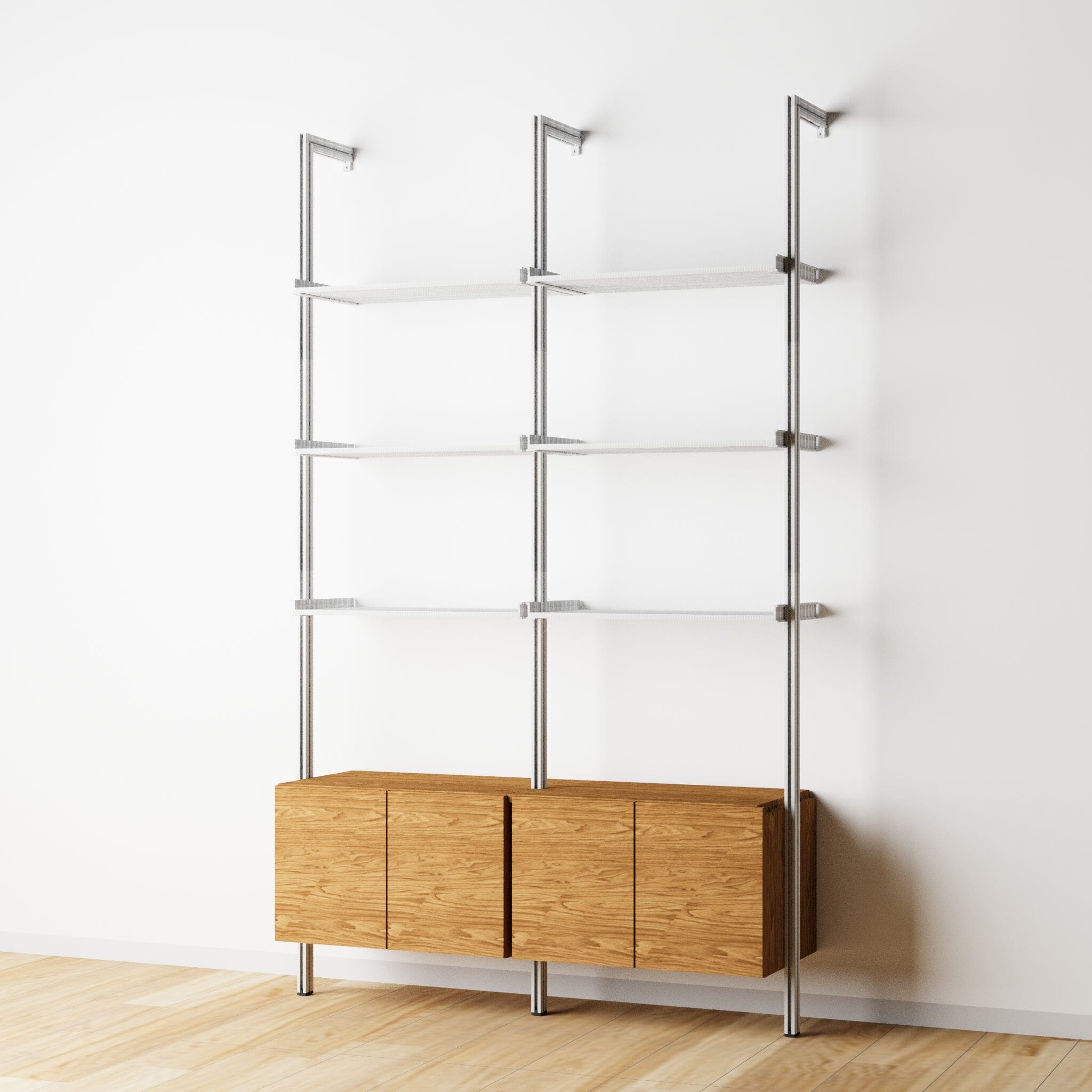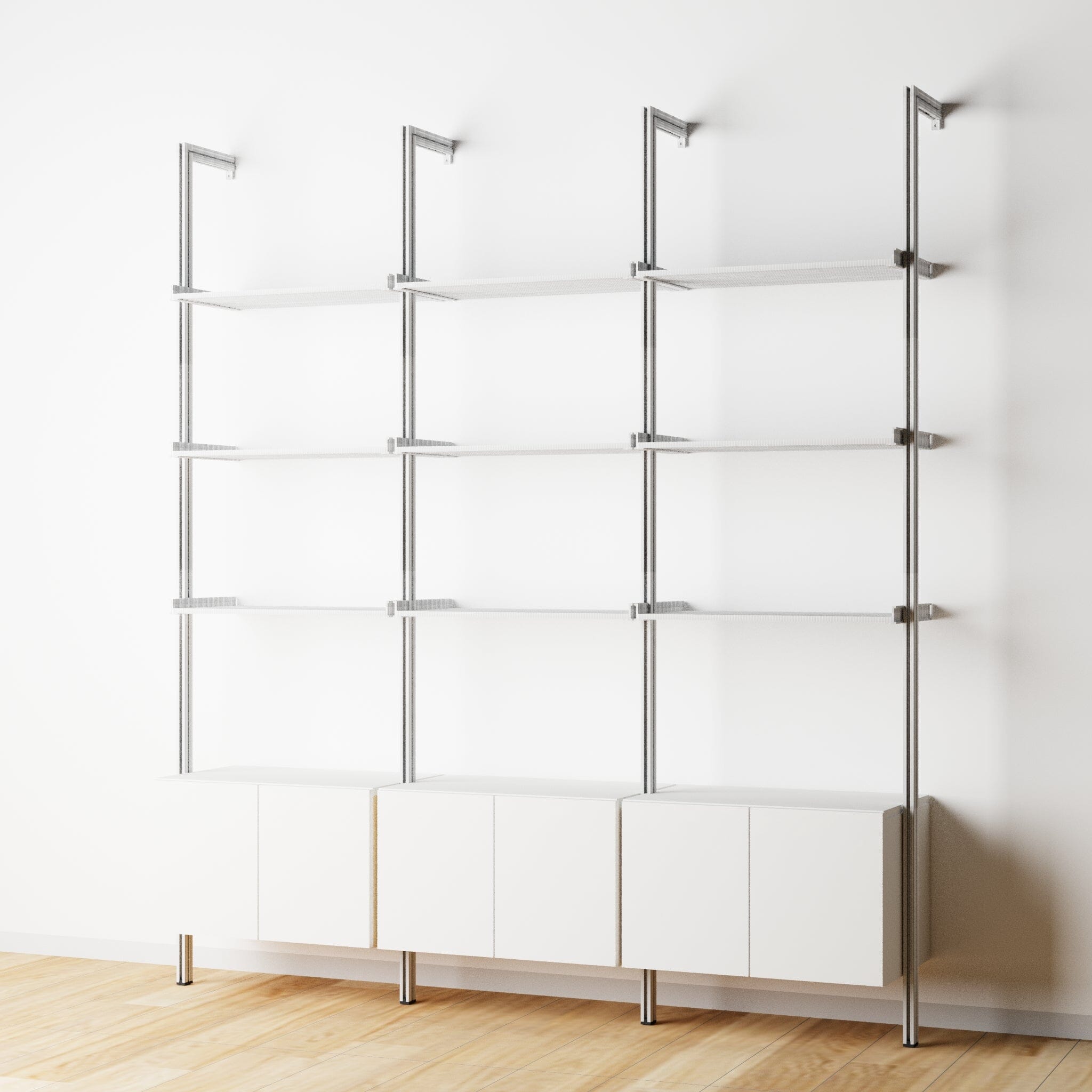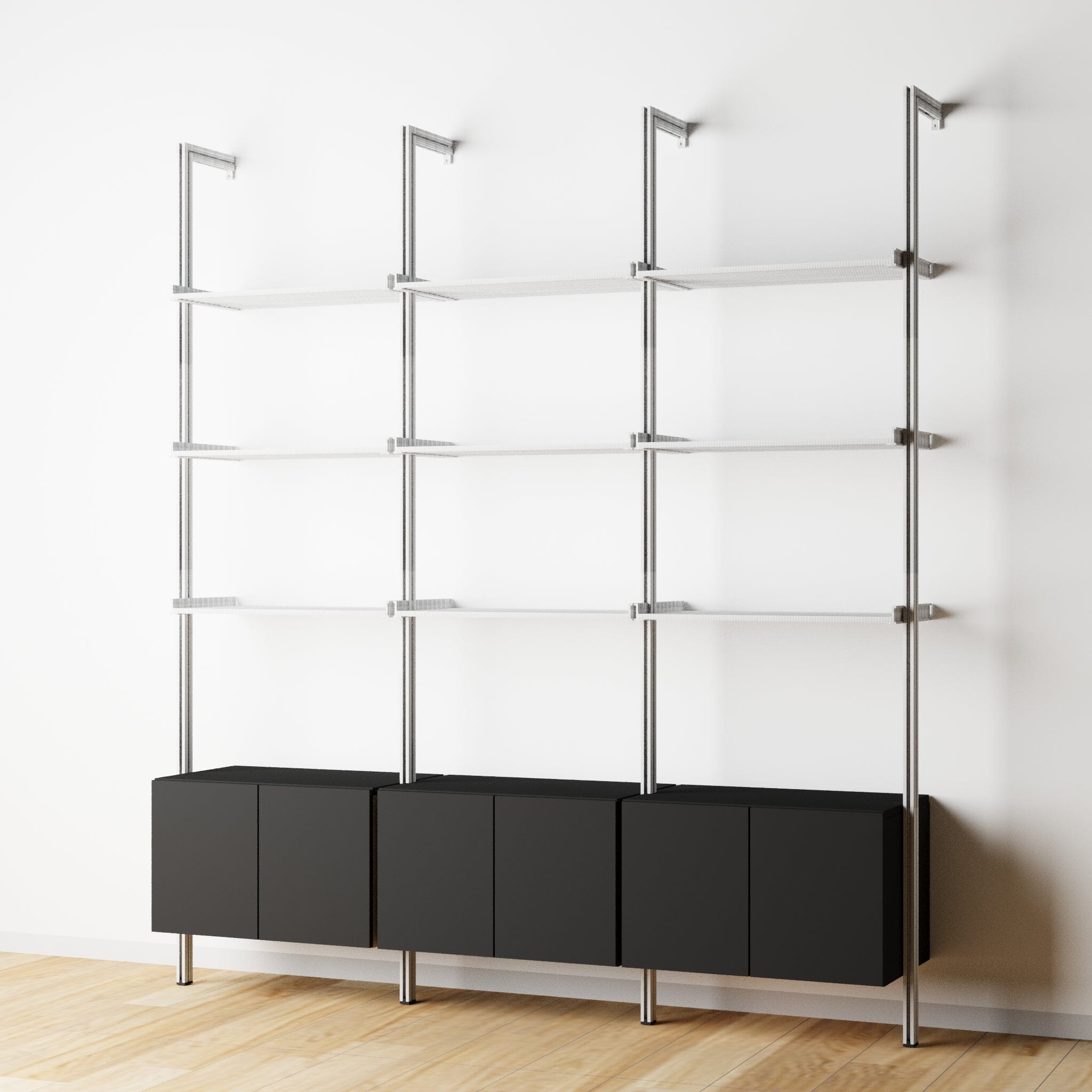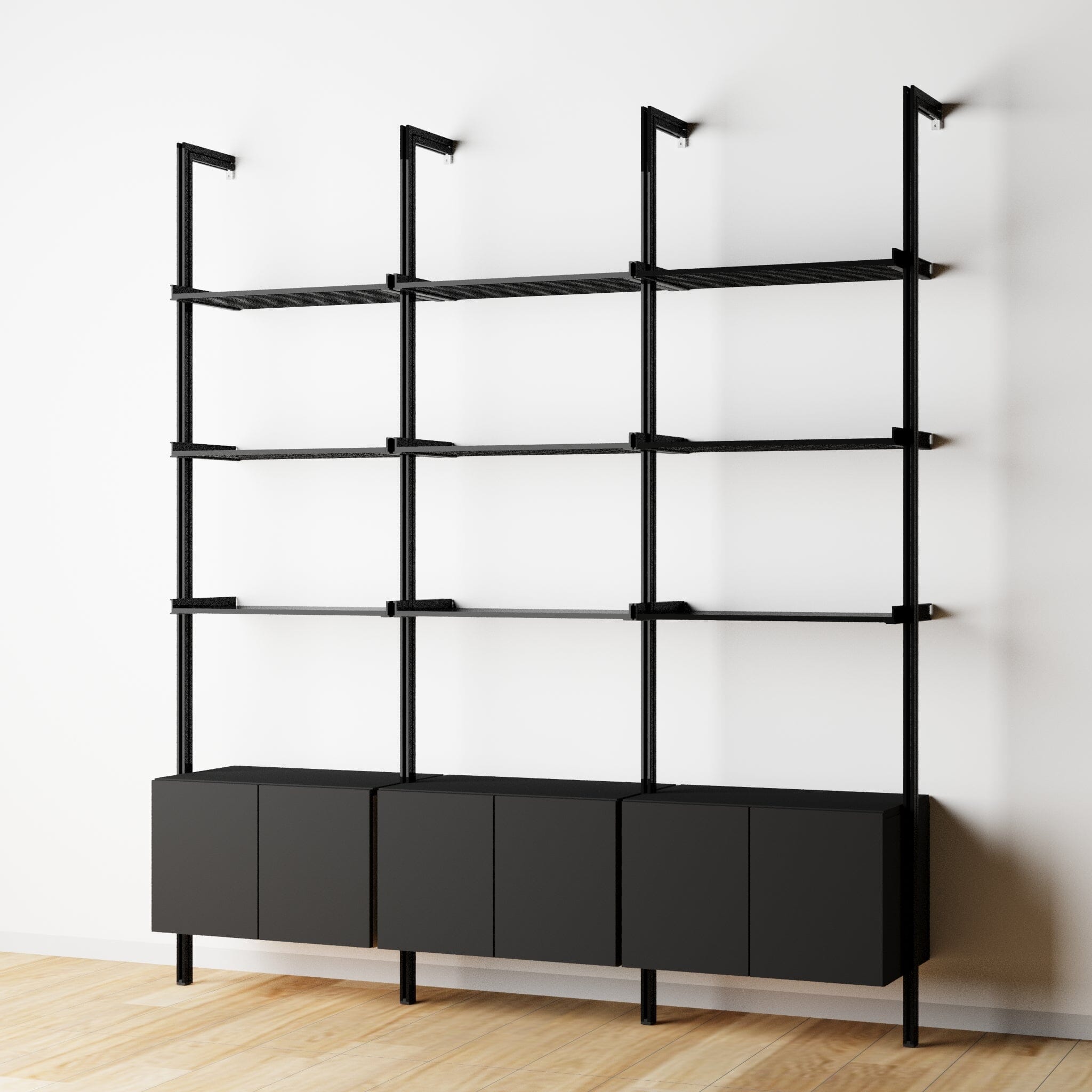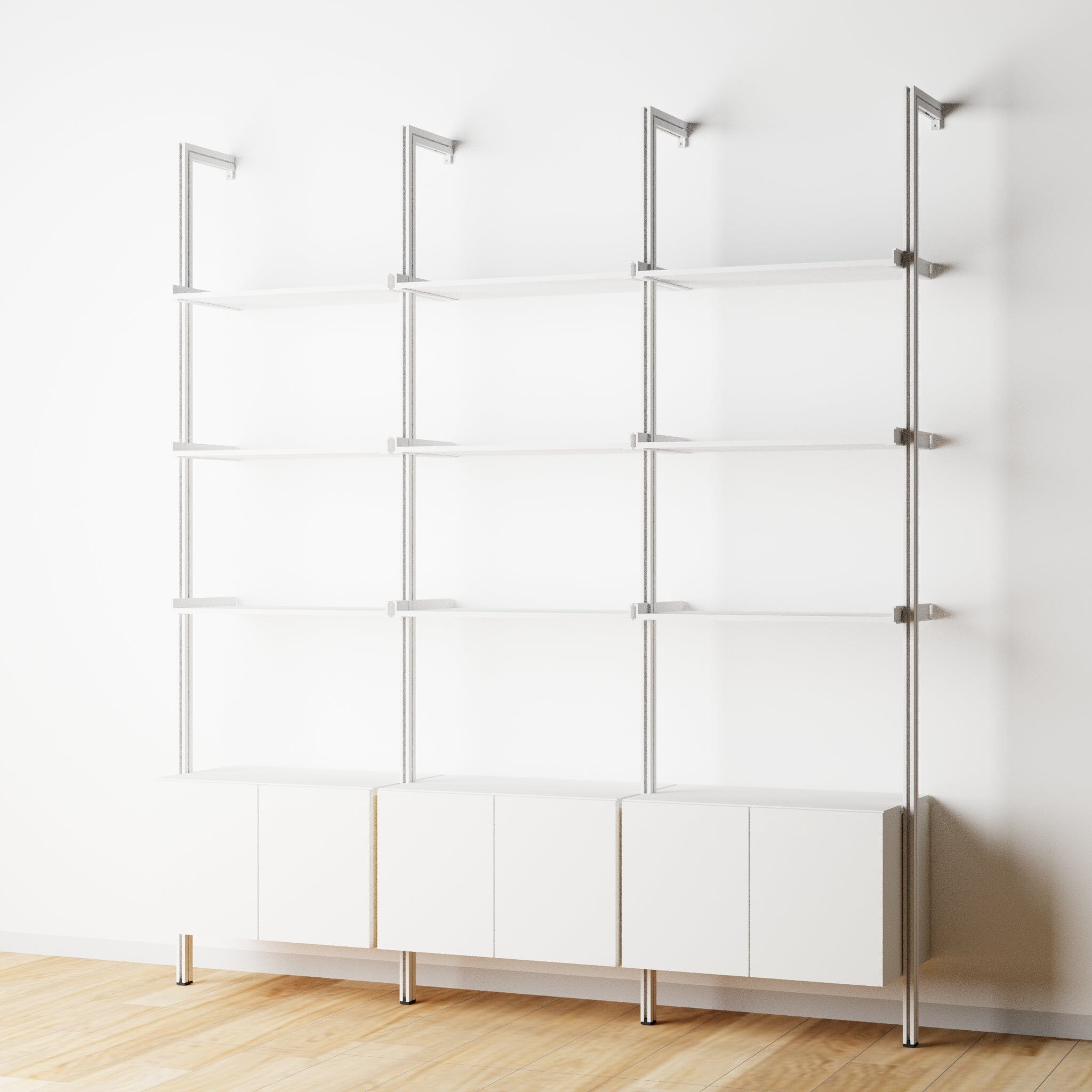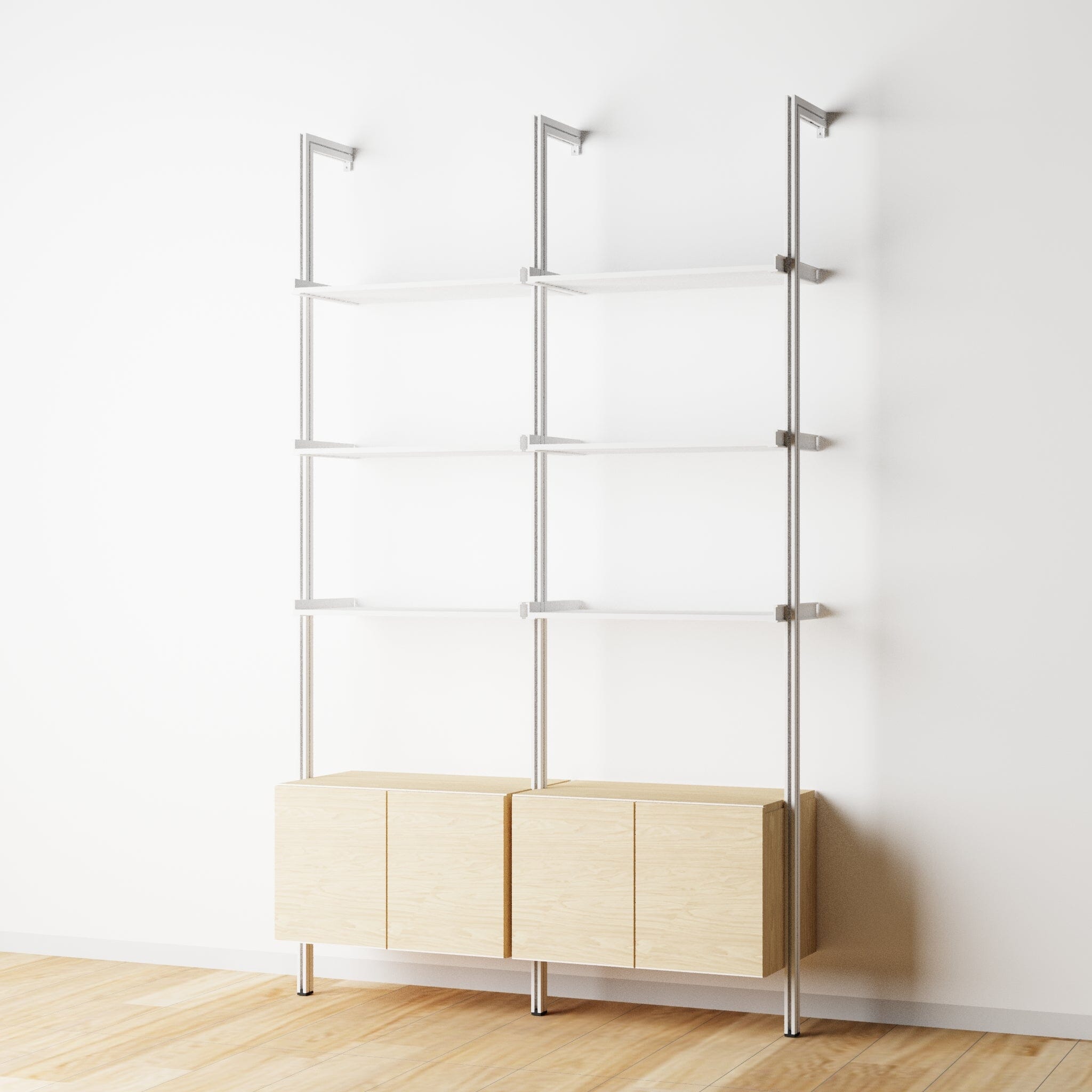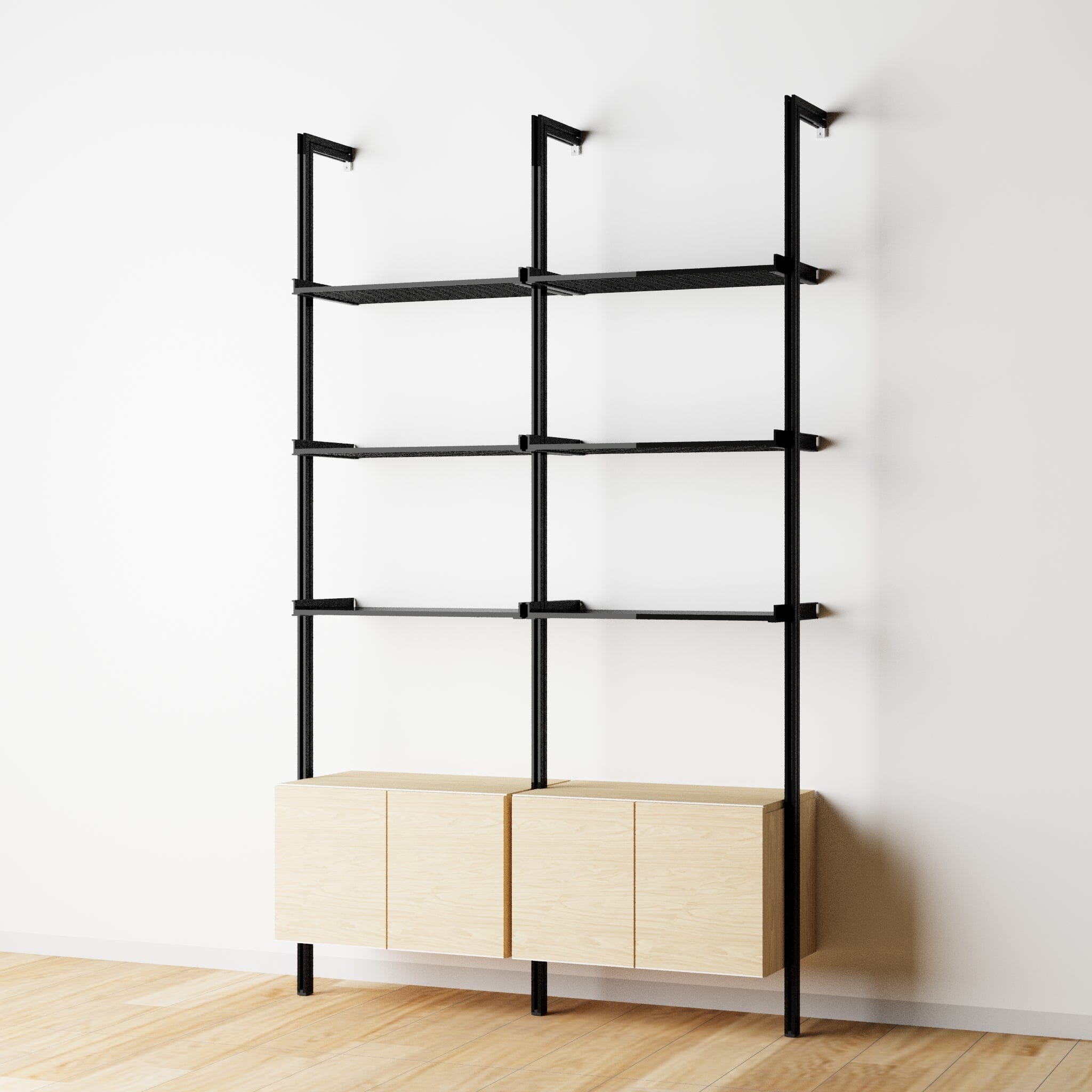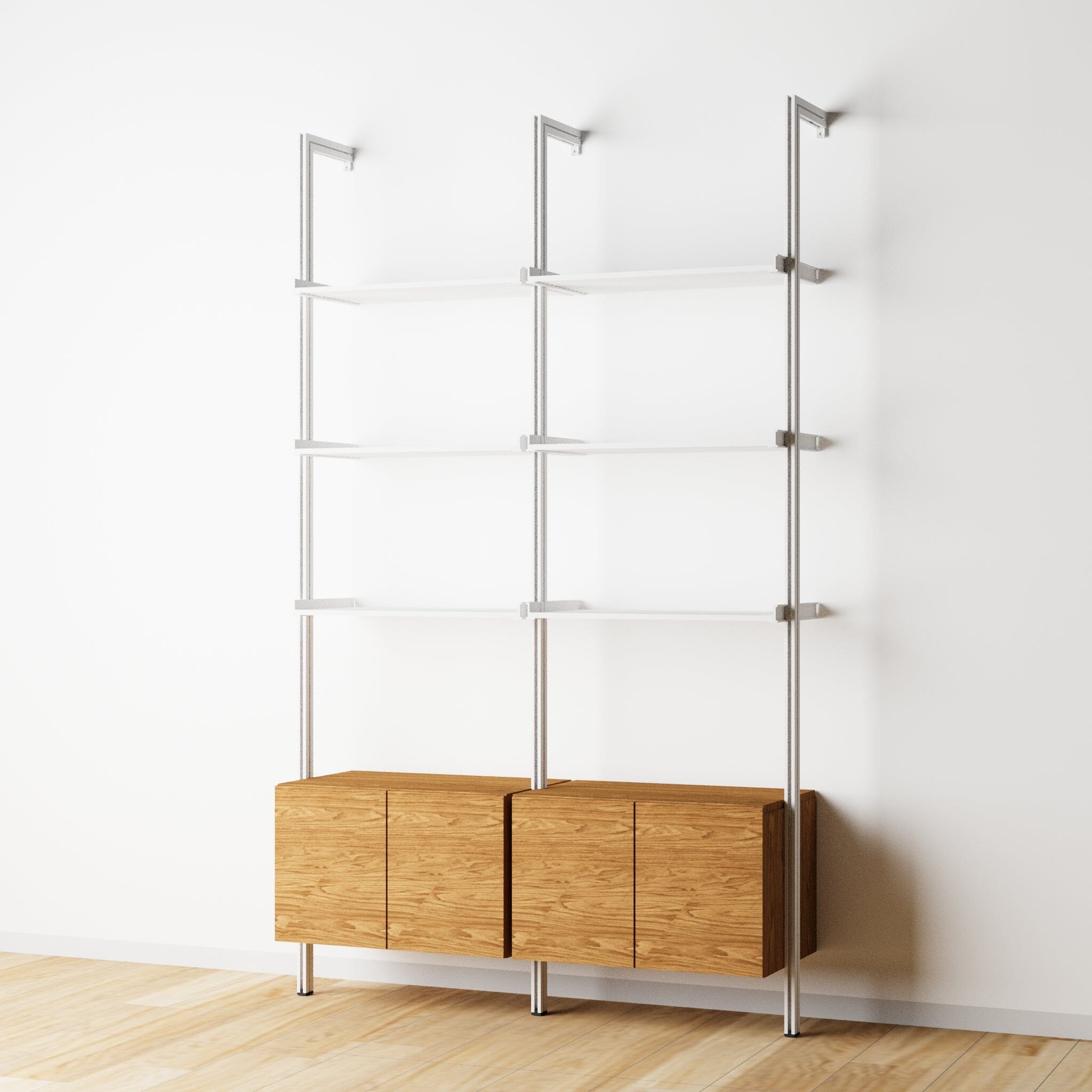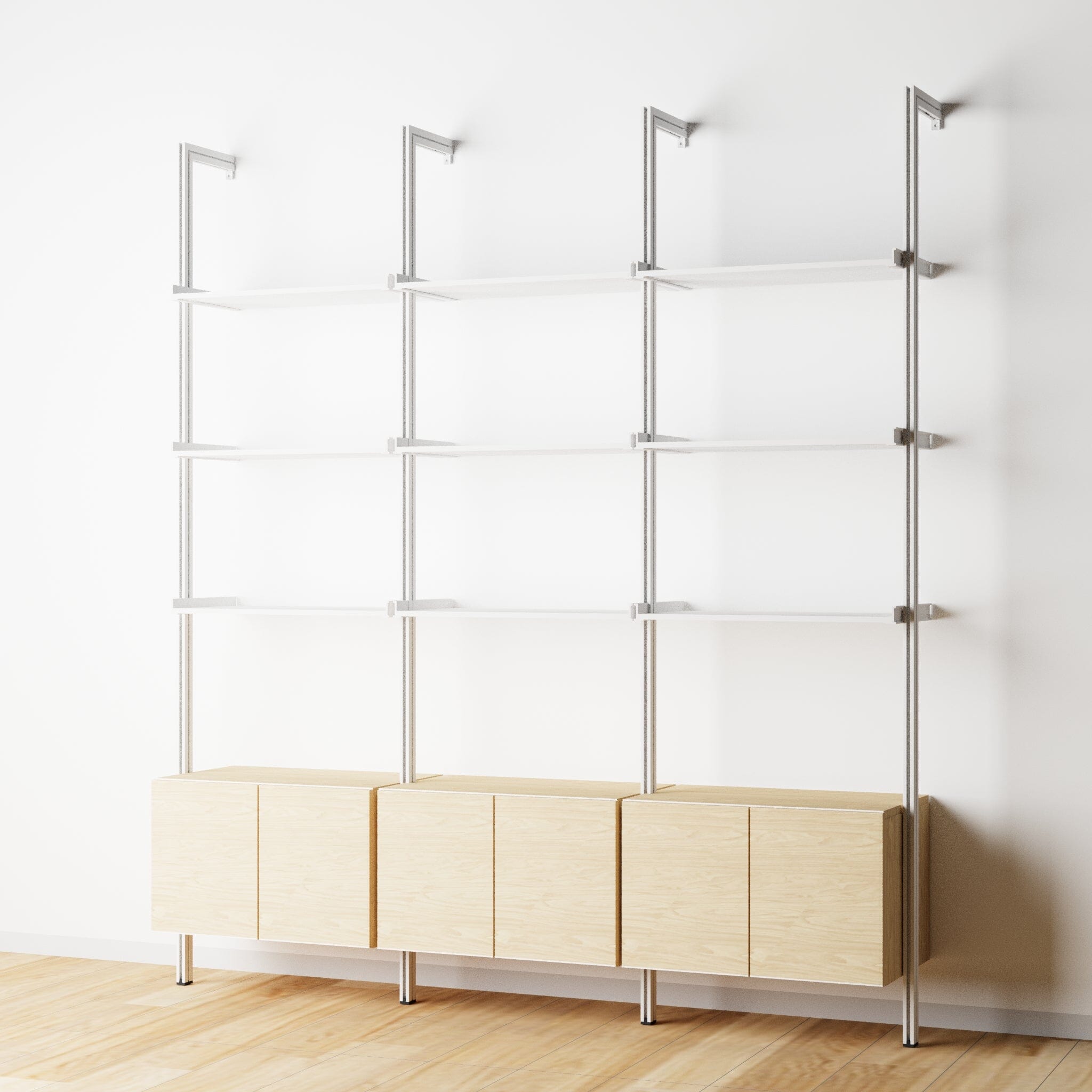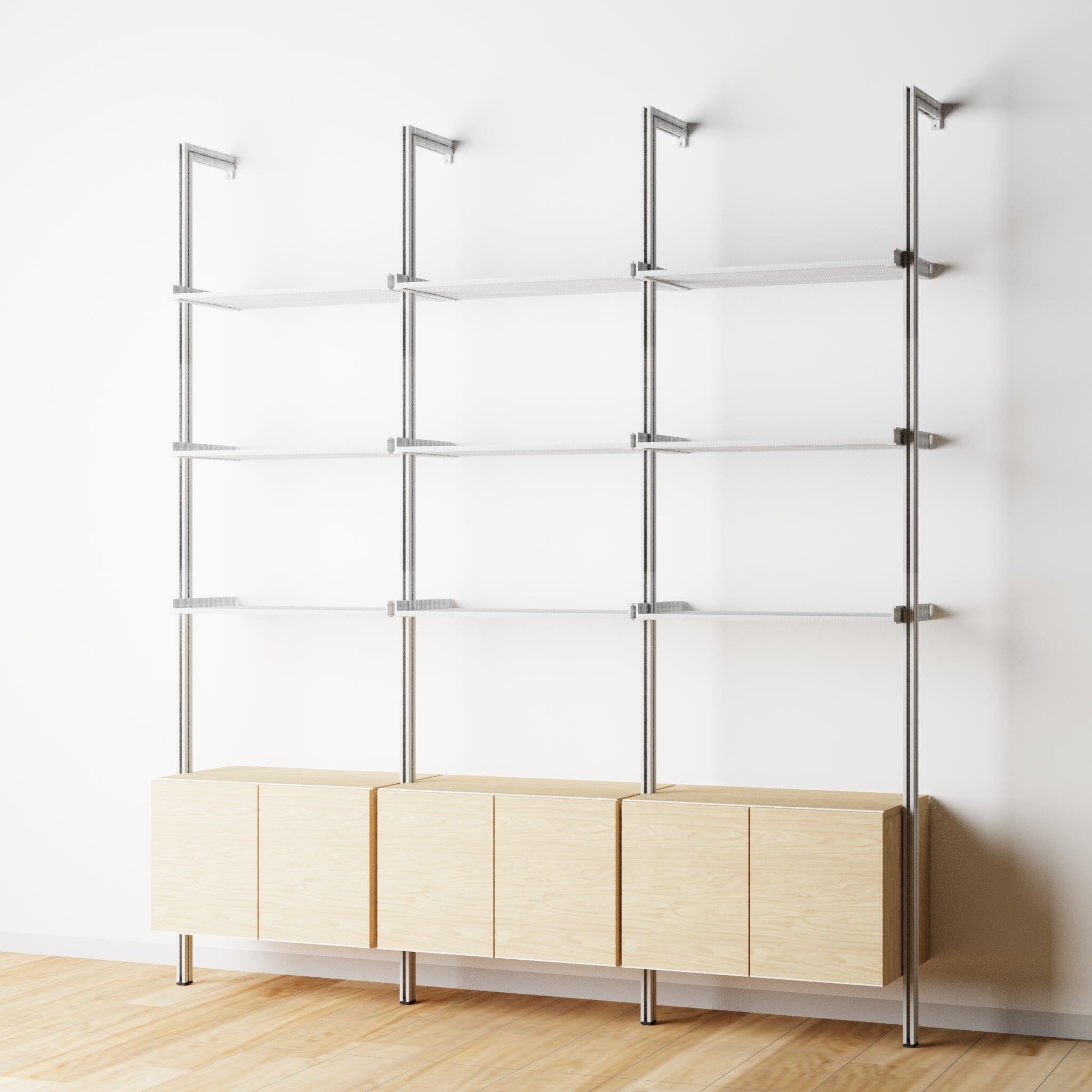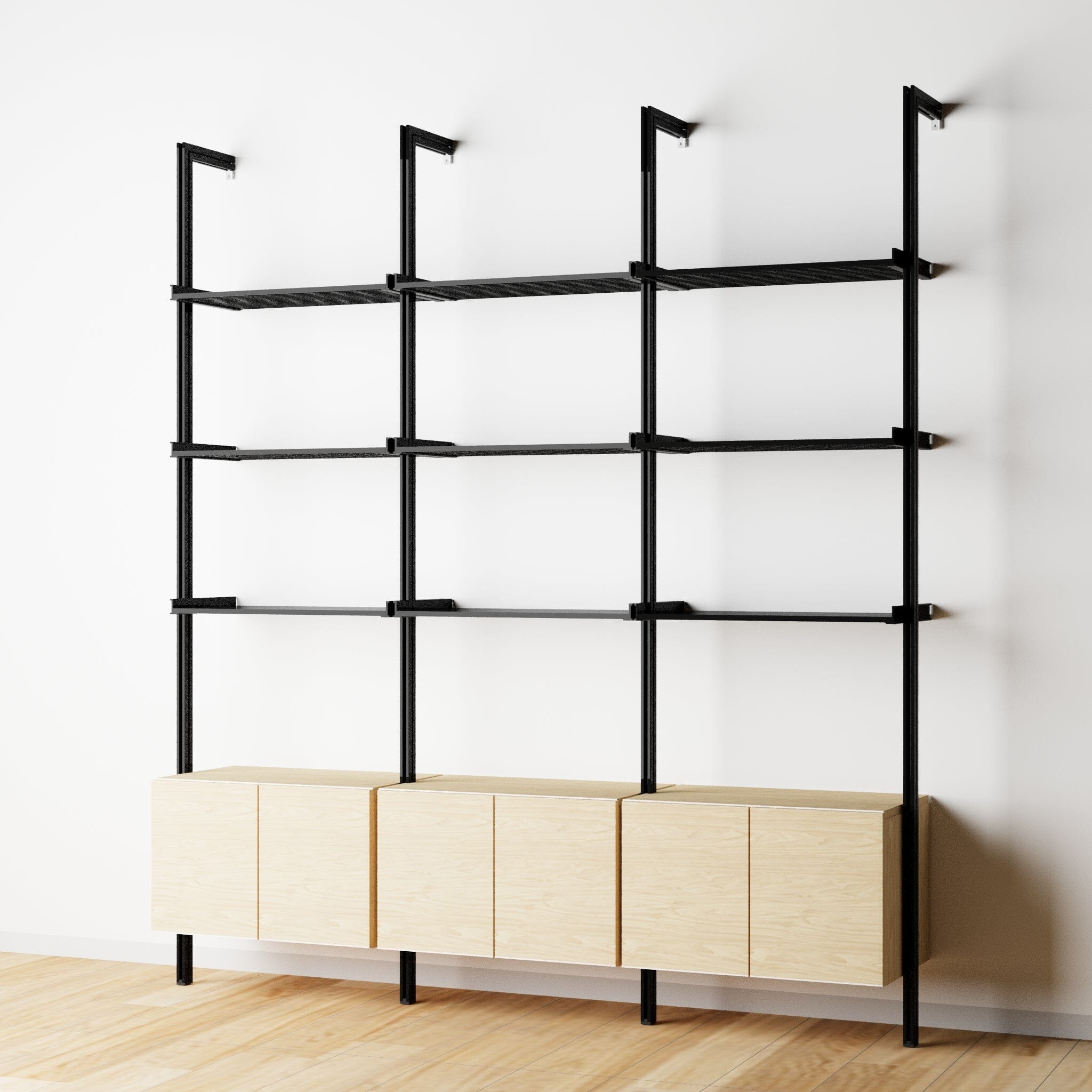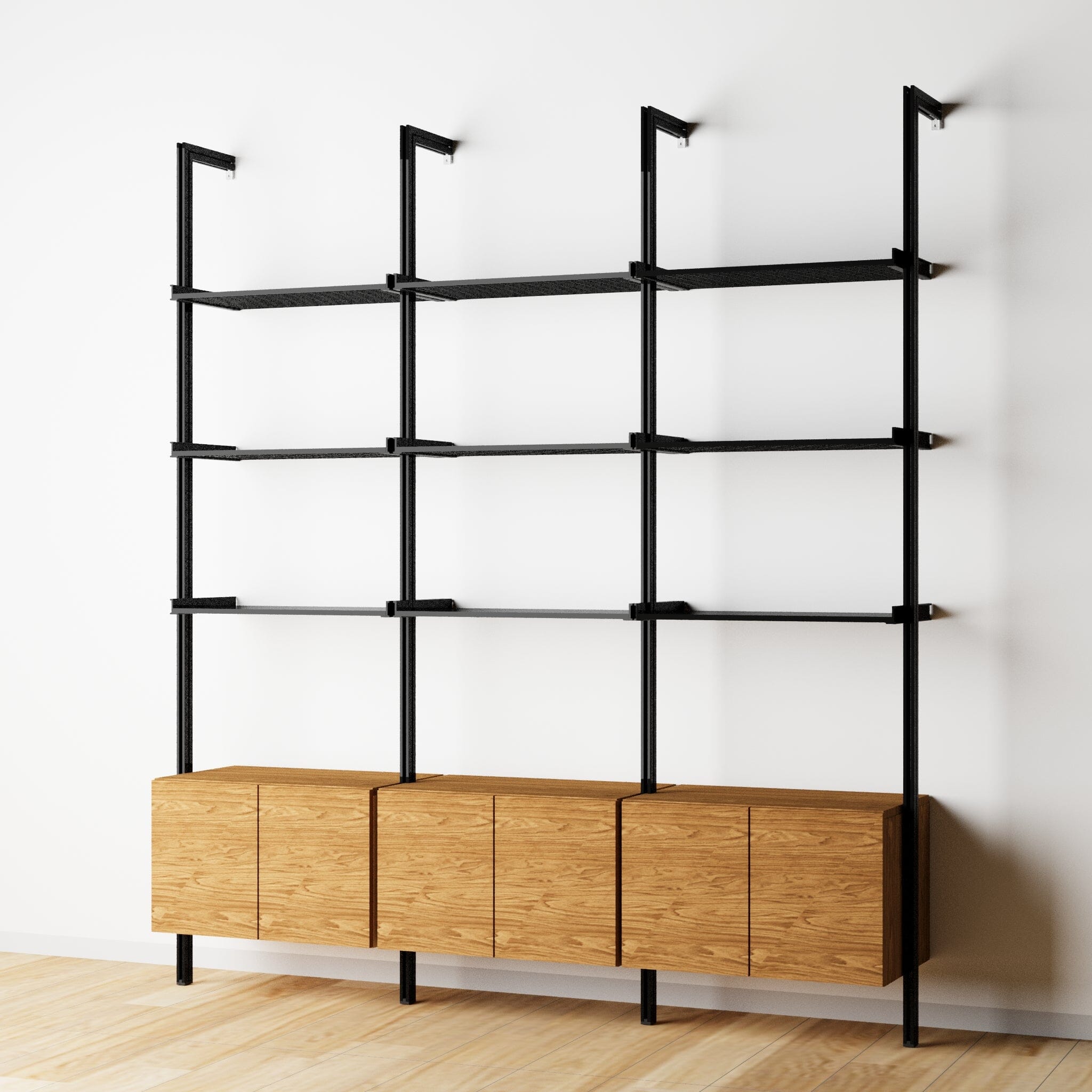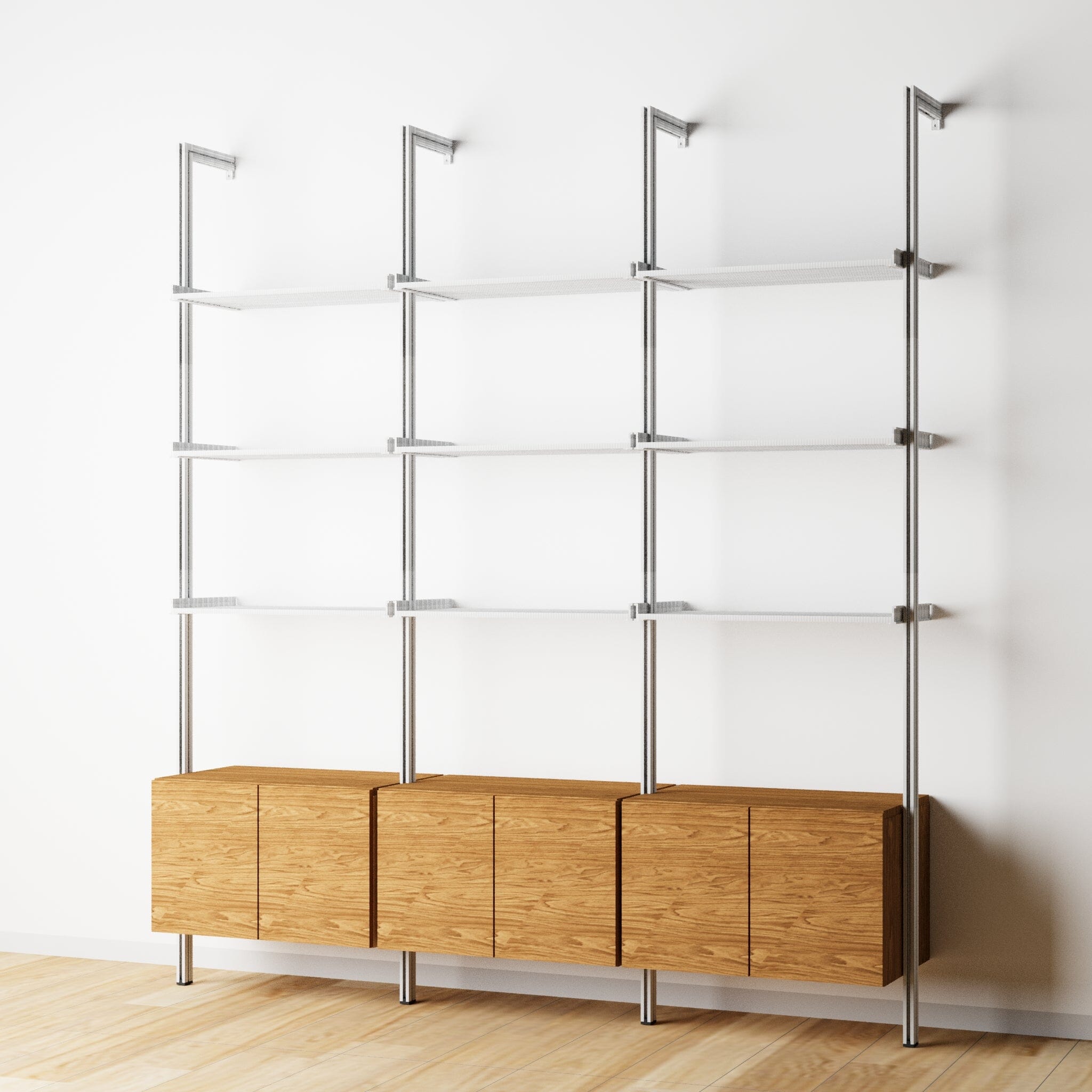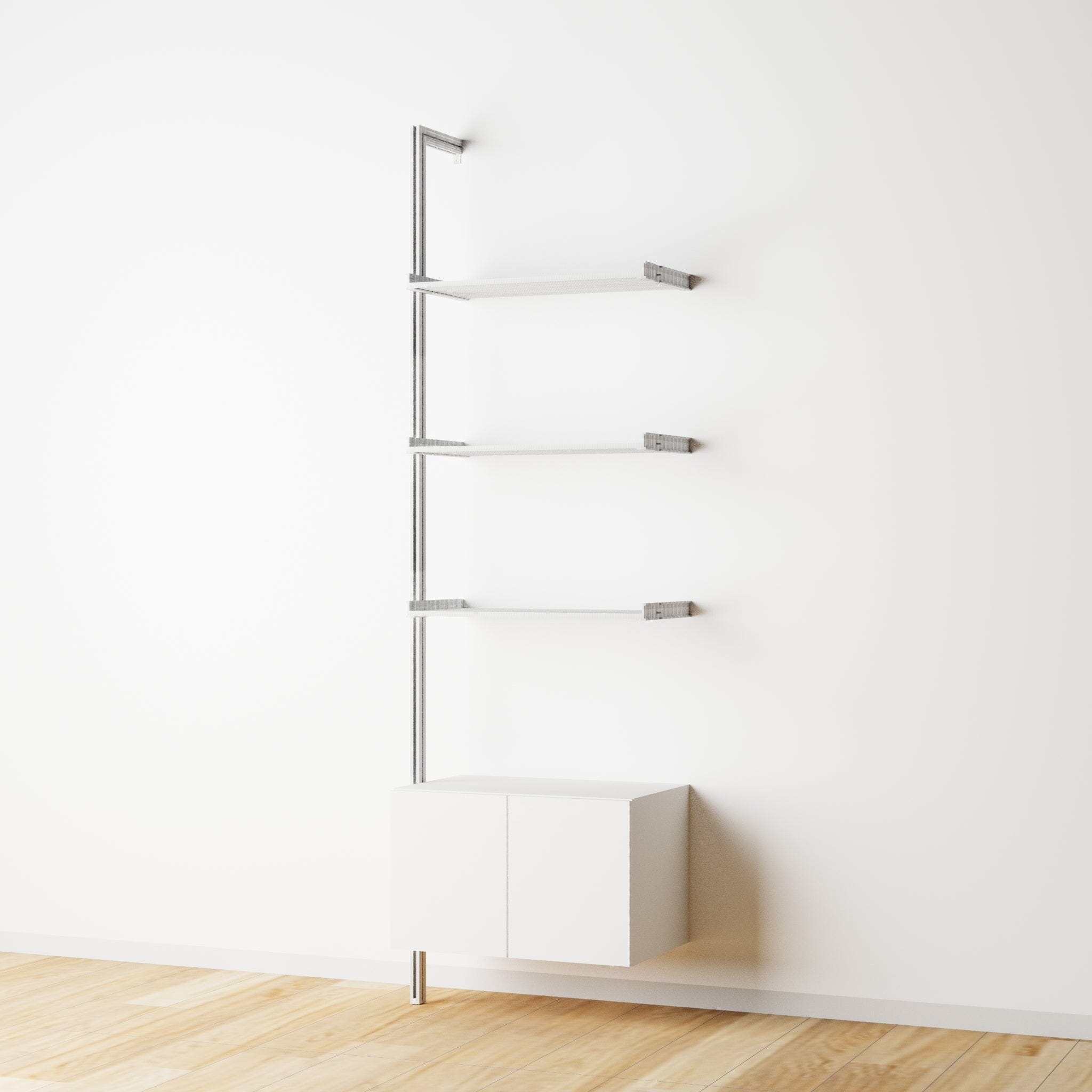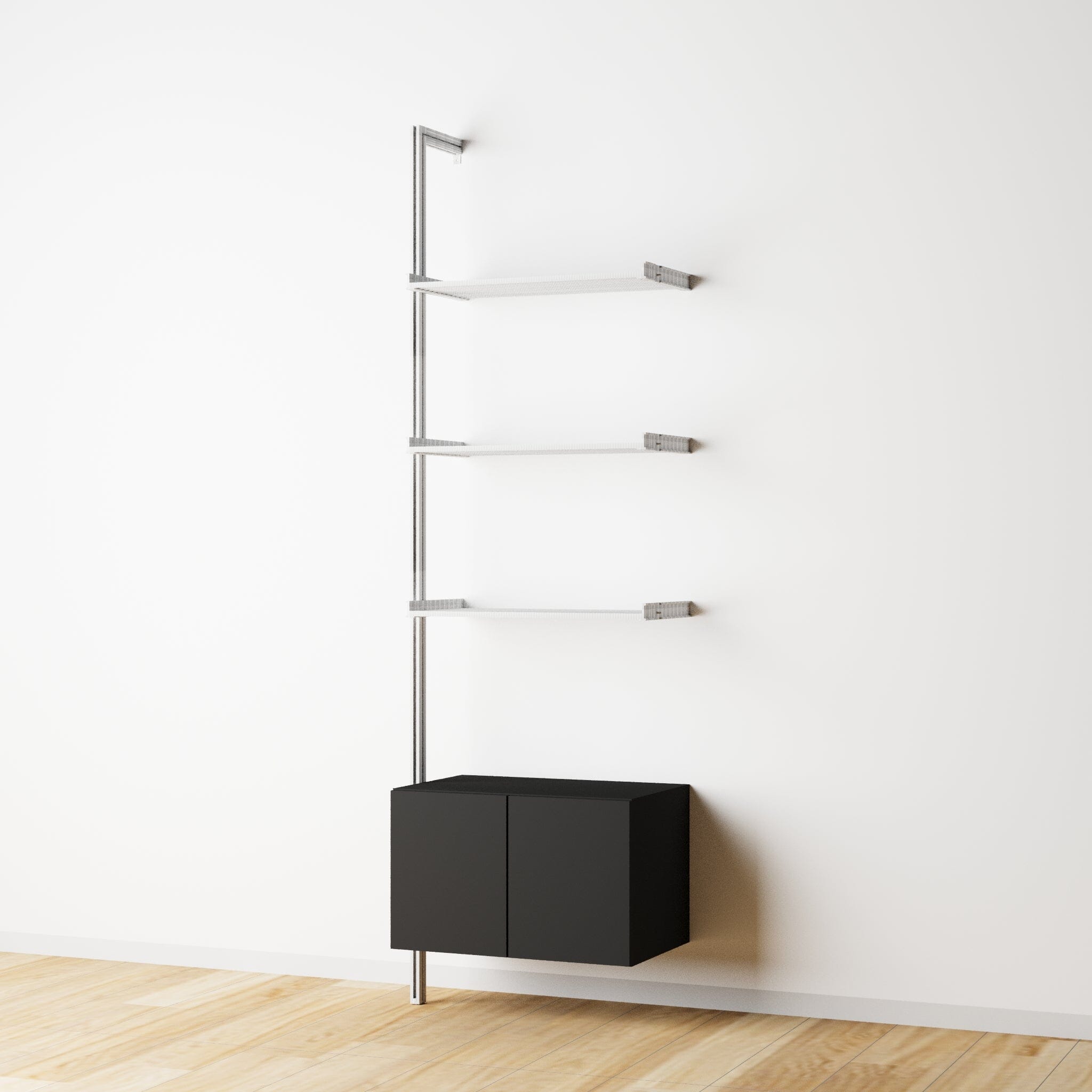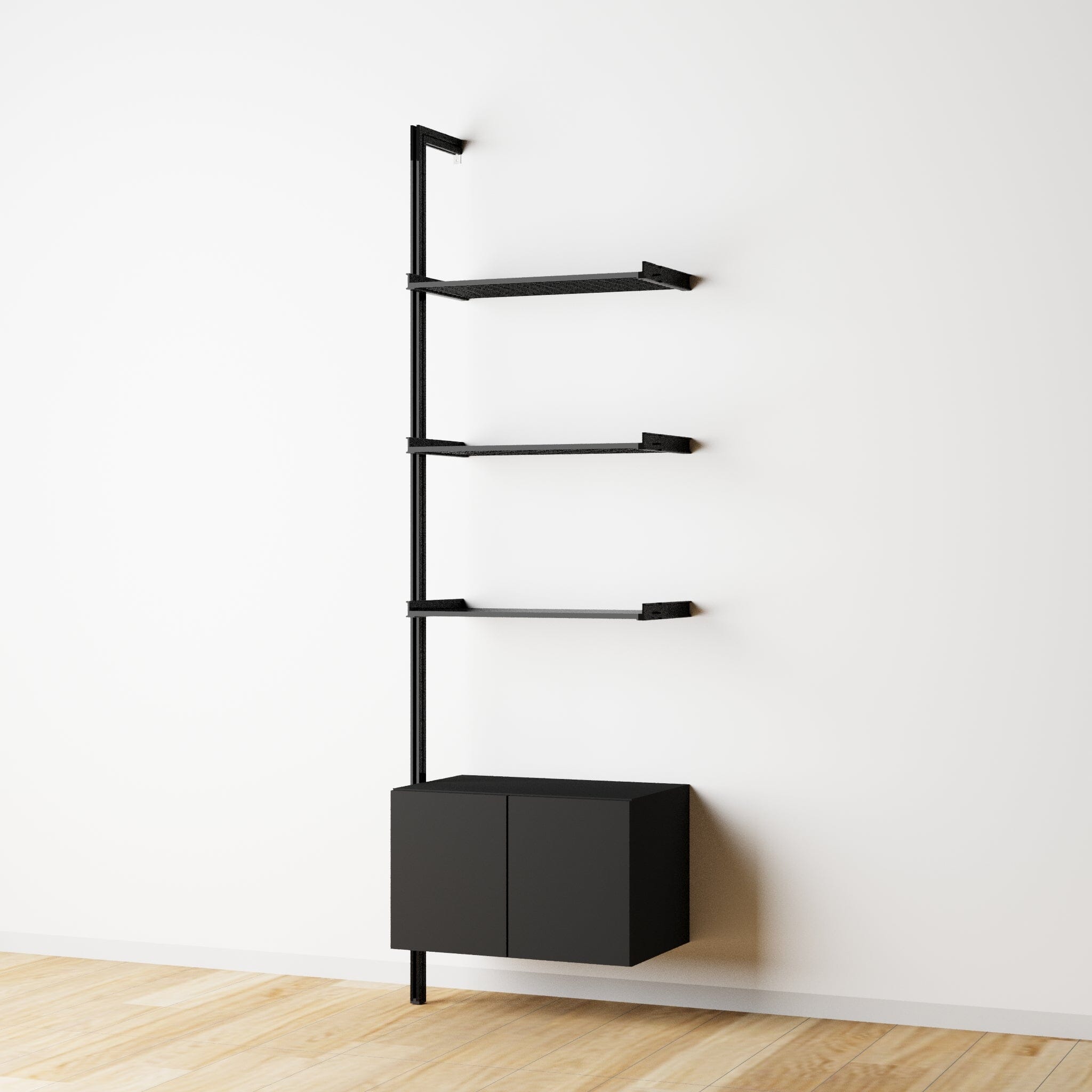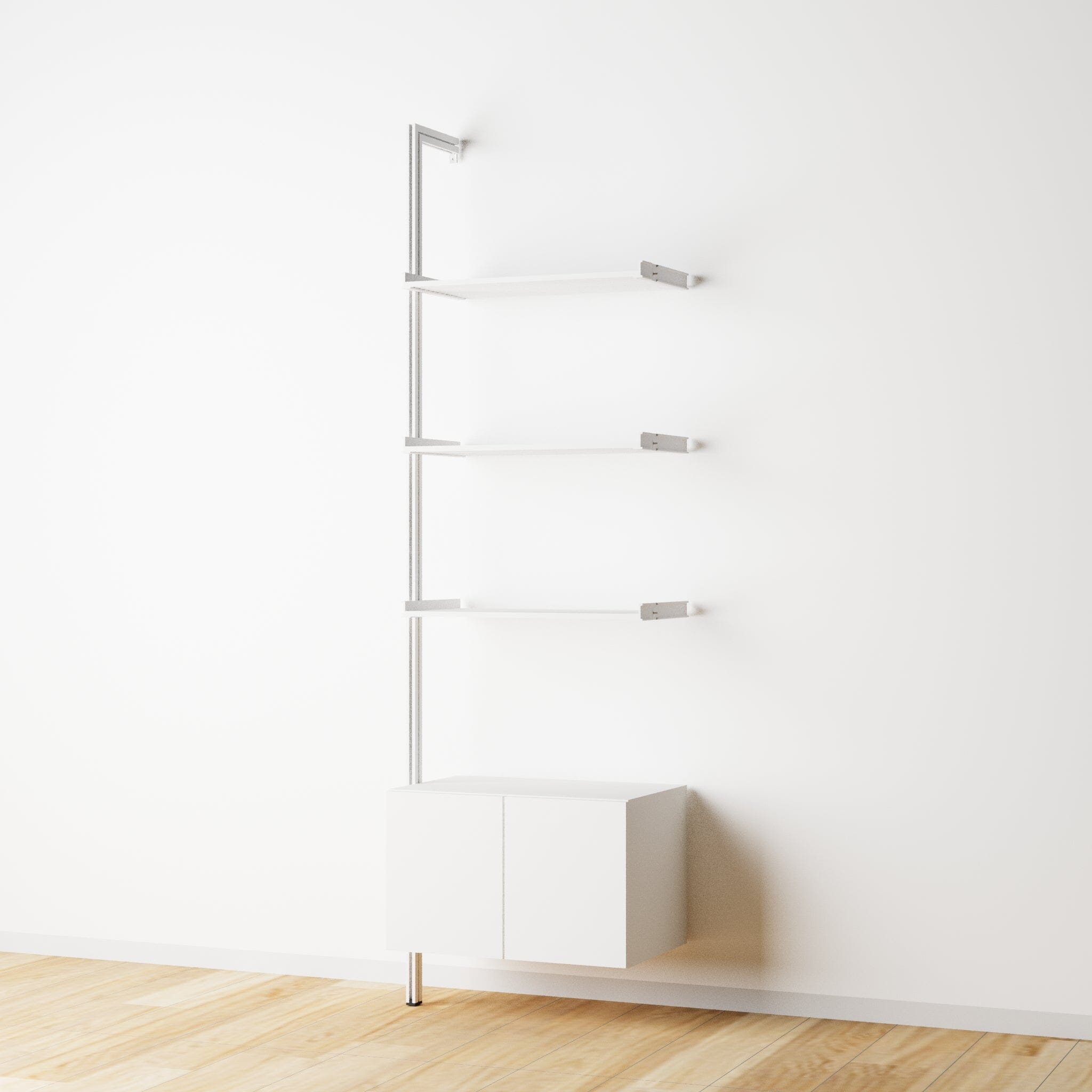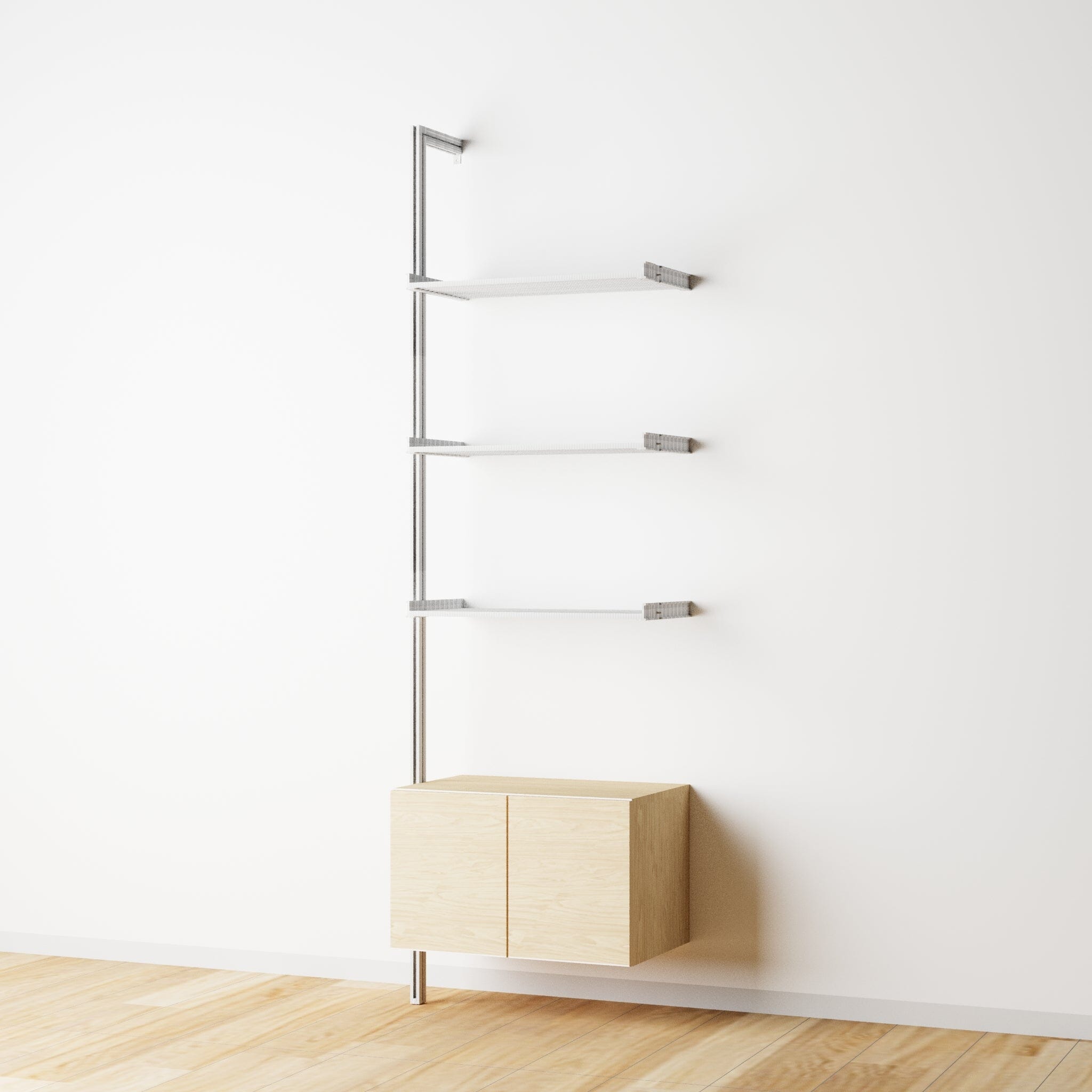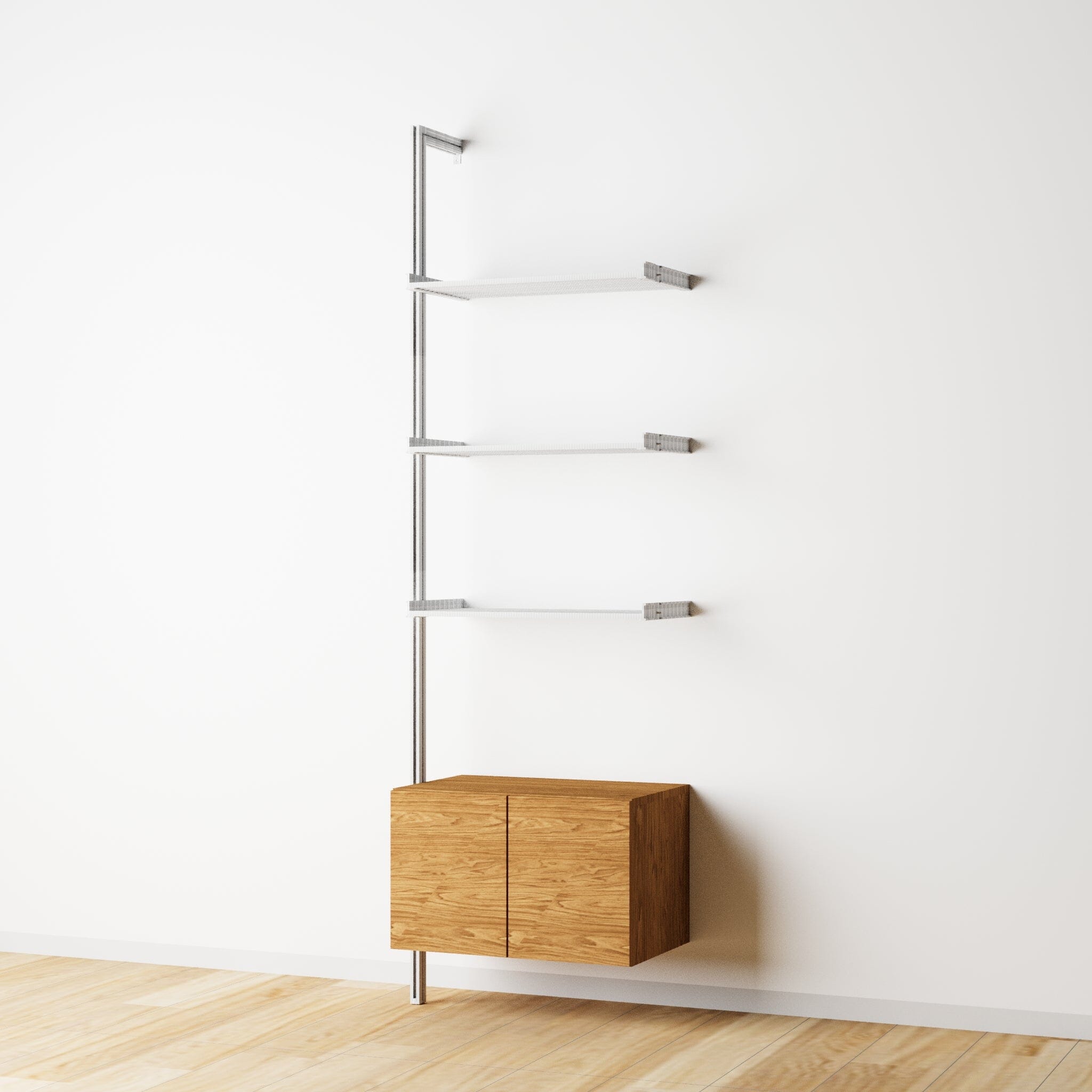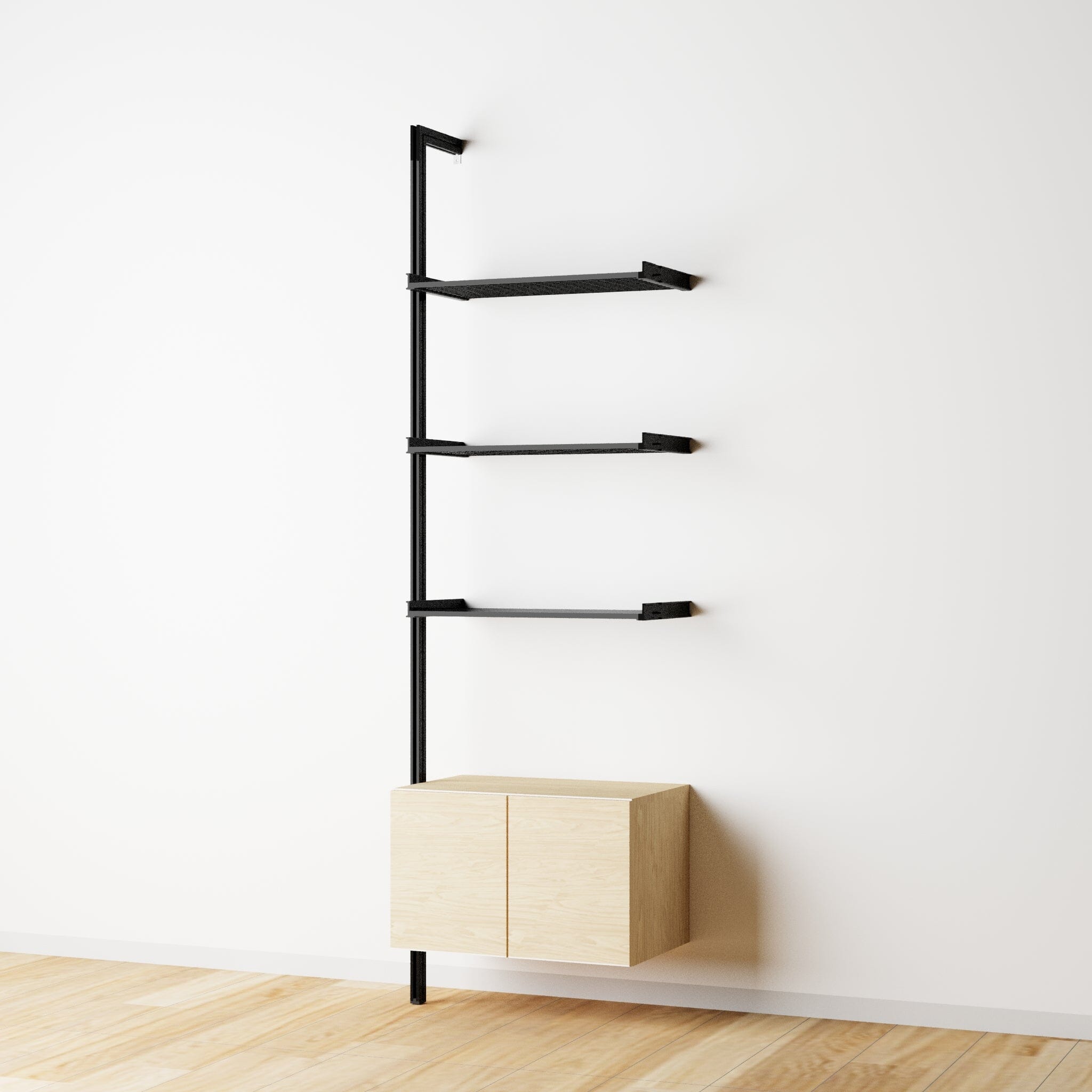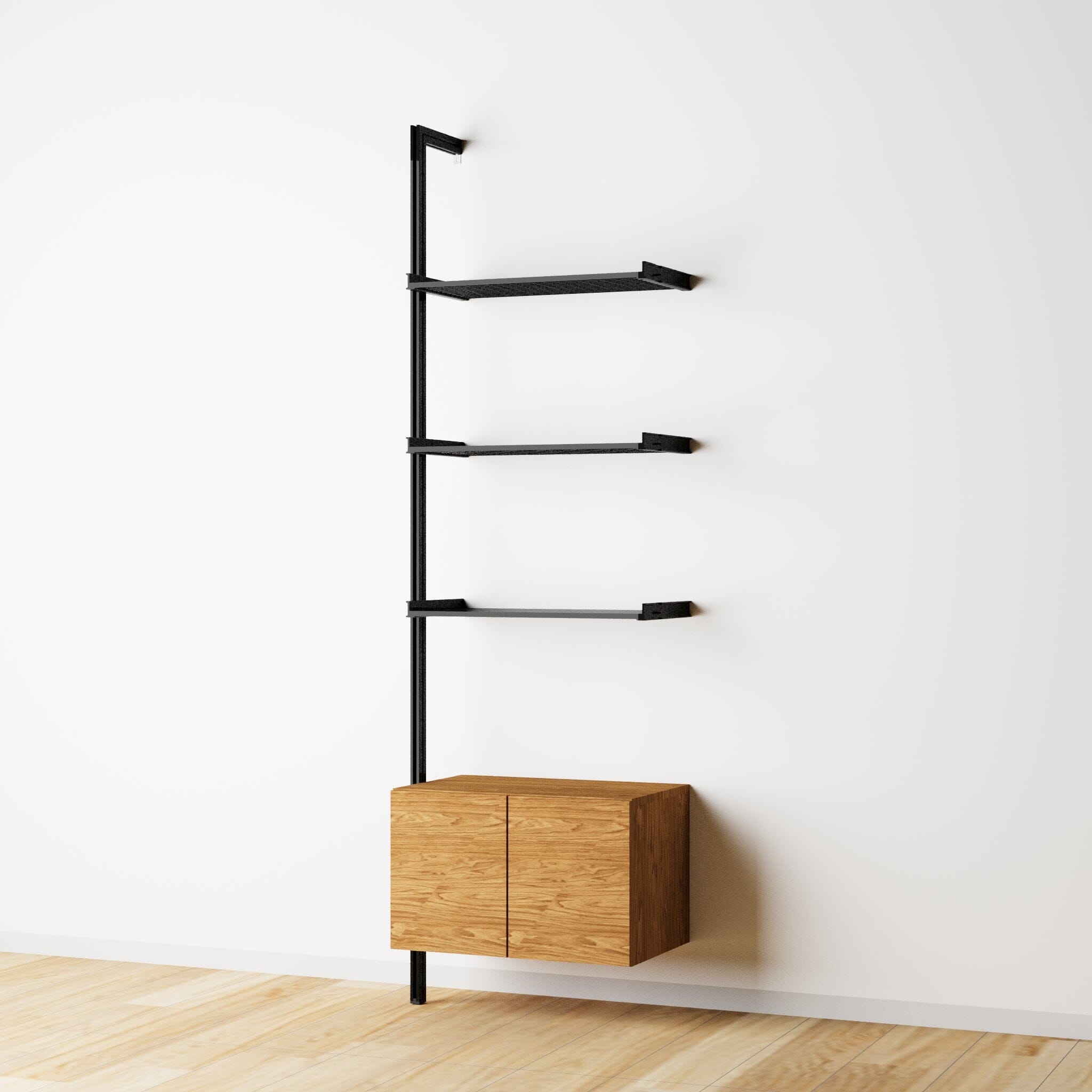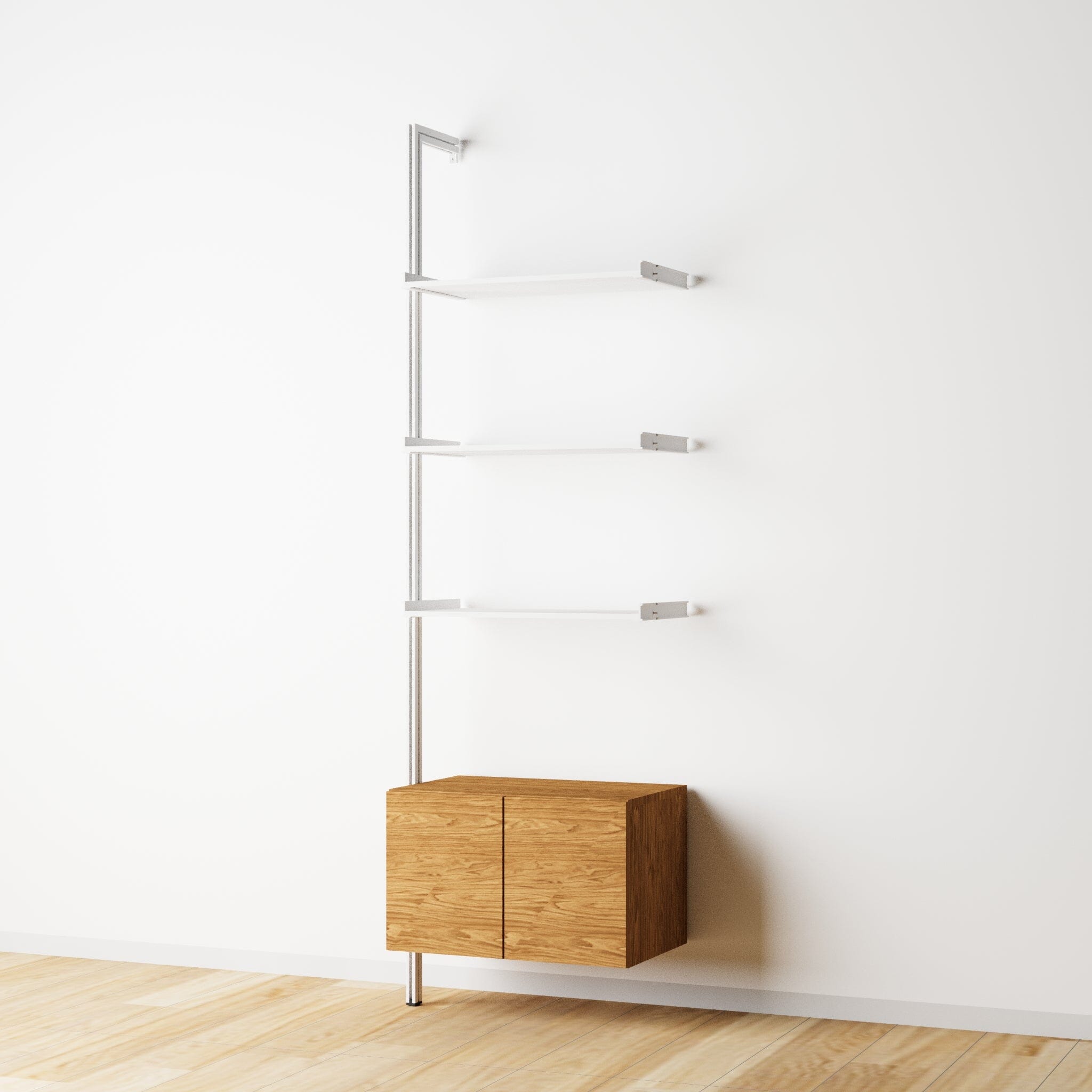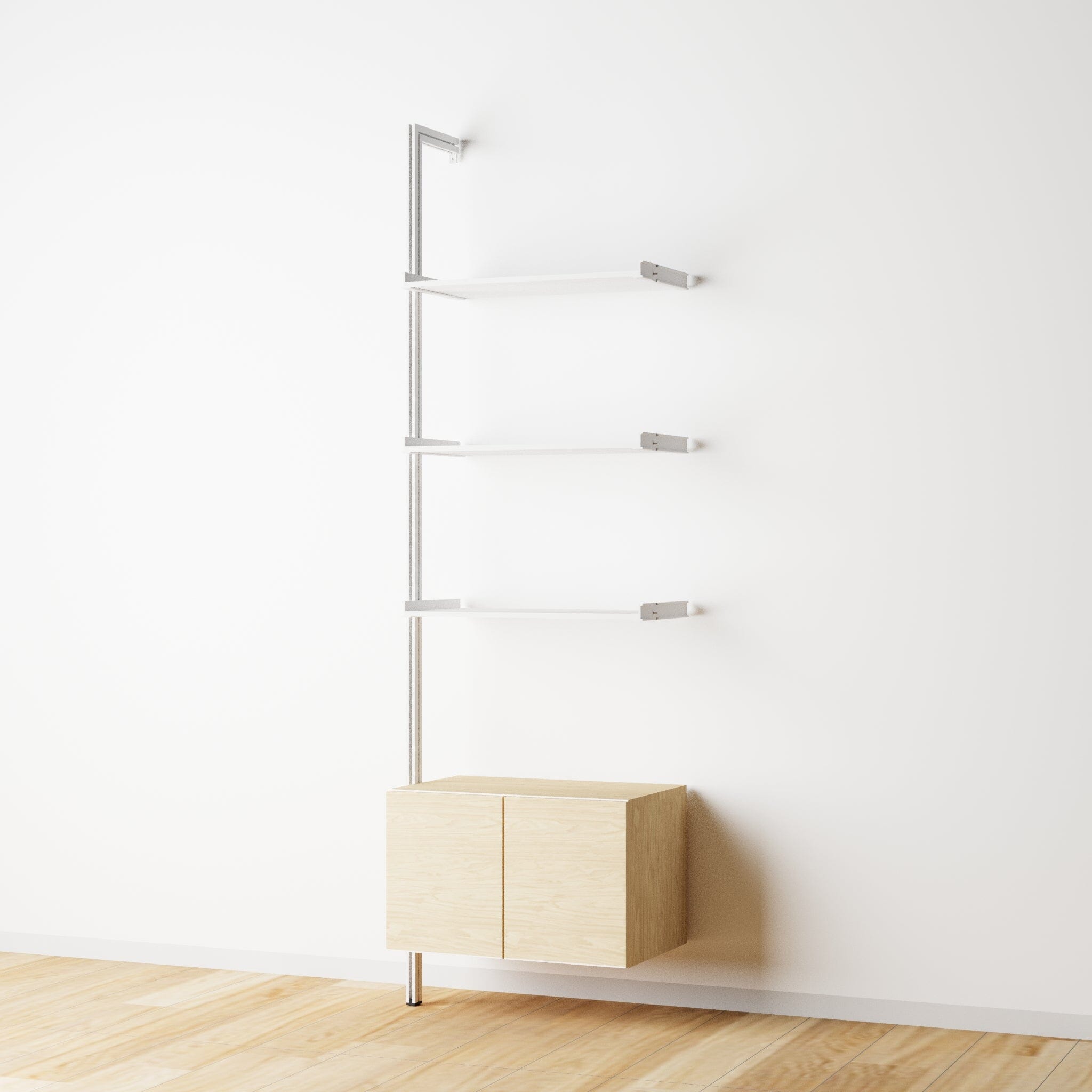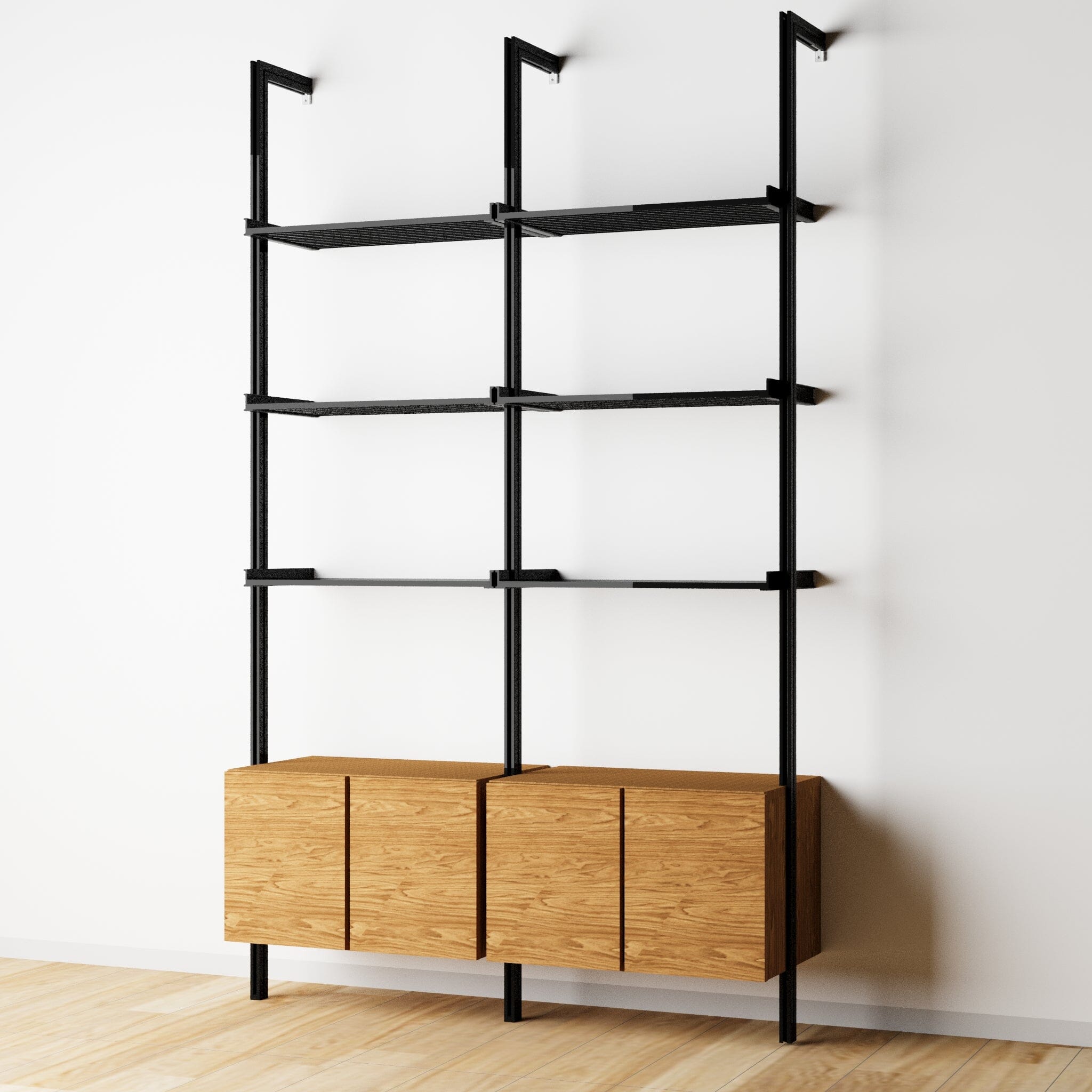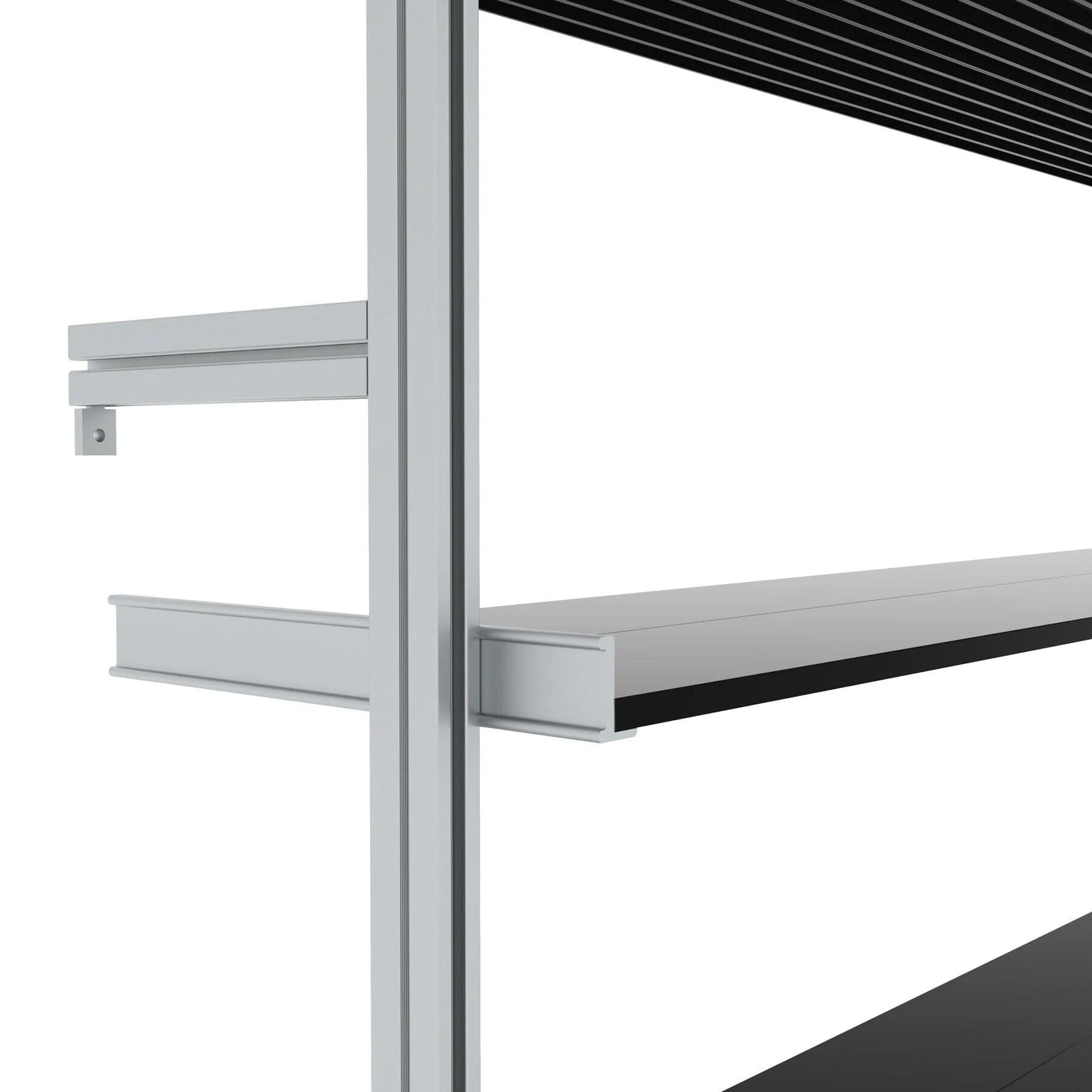 Modular Shelving Units - Aluminum Shelves + Wood Cabinets
Units with Cabinets+Shelves
Pay installments for 12 Months
at 0% APR with SHOPPAY
Strong, sleek and totally configurable pole mounted modular shelving design. One of the main features of Modern Shelvings unique system is that all shelves are independent and they can be at any height, allowing for multiple design configurations.  To create a UNIT with varied bay widths, use the extension option under configuration to select 24" or 31" to purchase as an additional item. 

Materials
Poles and shelves are made of extruded anodized aluminum and powder coated when color is specified. Modern Shelving cabinets and wood shelving (TFL) are manufactured using 100% recycled and recovered wood materials and provide a warm wood look combined with superior durability compared to non sustainable woods.

Poles and shelves are made of extruded anodized aluminum and powder coated when color is specified.
Dimensions
84" Height
12" Deep Shelves
24" Single Bay = 26" Total Width
31" Single Bay = 33" Total Width
*To determine exact total width add your shelf width + how many poles, which are 1" wide each.
Load Capacity
100 lbs per Shelf
Can Shelves or Cabinets be placed at any height?
Yes, one Modern Shelving's unique design features is that shelf height and cabinet placement can be anywhere in the vertical range. For example cabinets can be set up high or low, inbetween shelves or at the top or bottom of unit.
Does the Shelf need to be attached to a wall?
Yes, for both strength and safety considerations we believe all modular shelving needs to be secured to the wall. Our system was designed this way for safety and strength and has 12 plus years of market design history and safety records. Mininimally invasive attachment kit included with detailed simple instructions.
See more details about our recommendations for safe shelving system wall mounting in our complete FAQ
How should weight be distributed across the individual shelves?
100lbs per shelf. We recommend placing your heavier items on the lower shelves of your Shelf. Additionally, we suggest evenly distributing your items horizontally across the shelves for maximum stabilty.
We offer this unit with wood shelving also in various colors.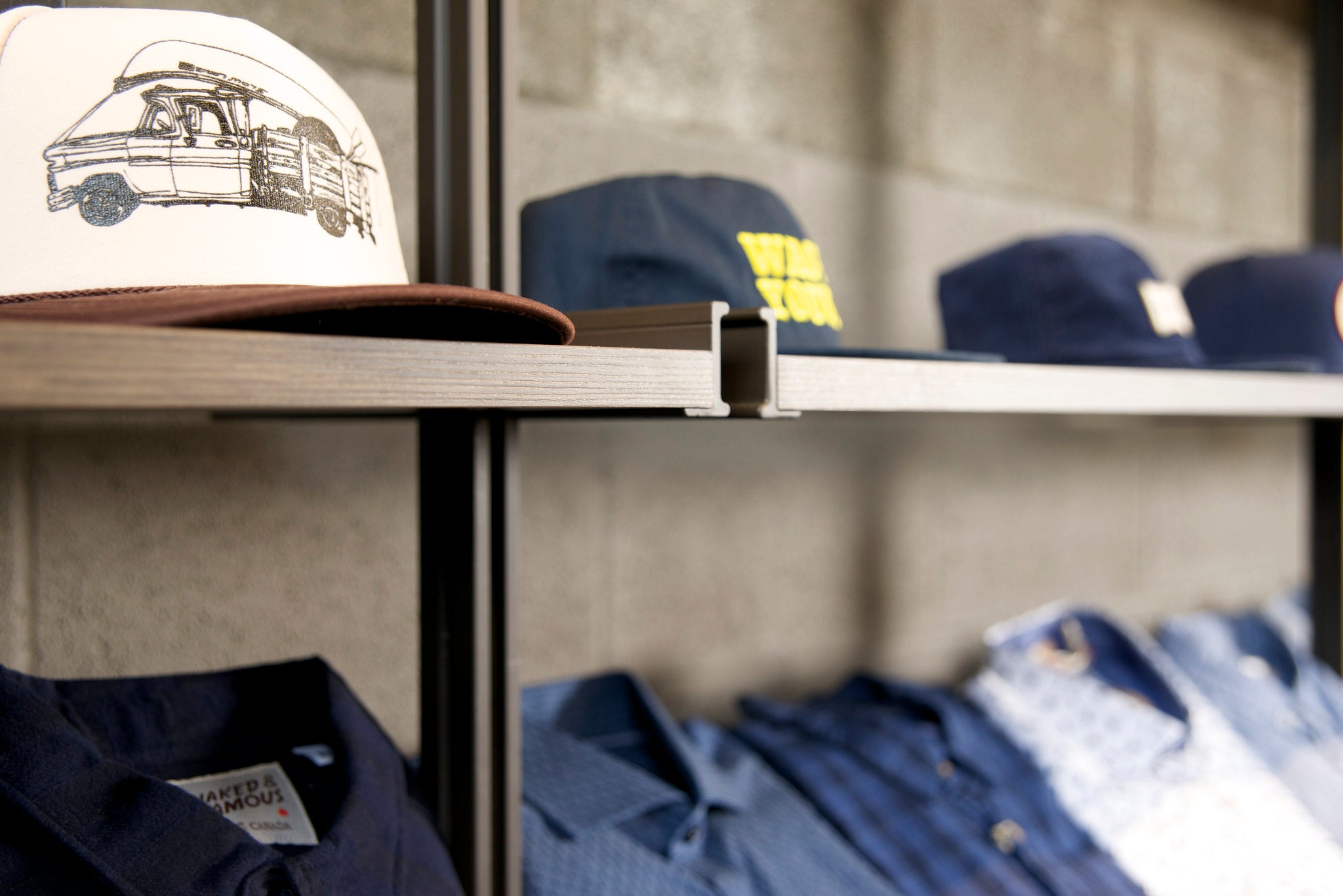 MIX & MATCH SHELVES + CABINETS
Build Your Dream
Looking to build a media center? Use our Media Builder to build your dream set up.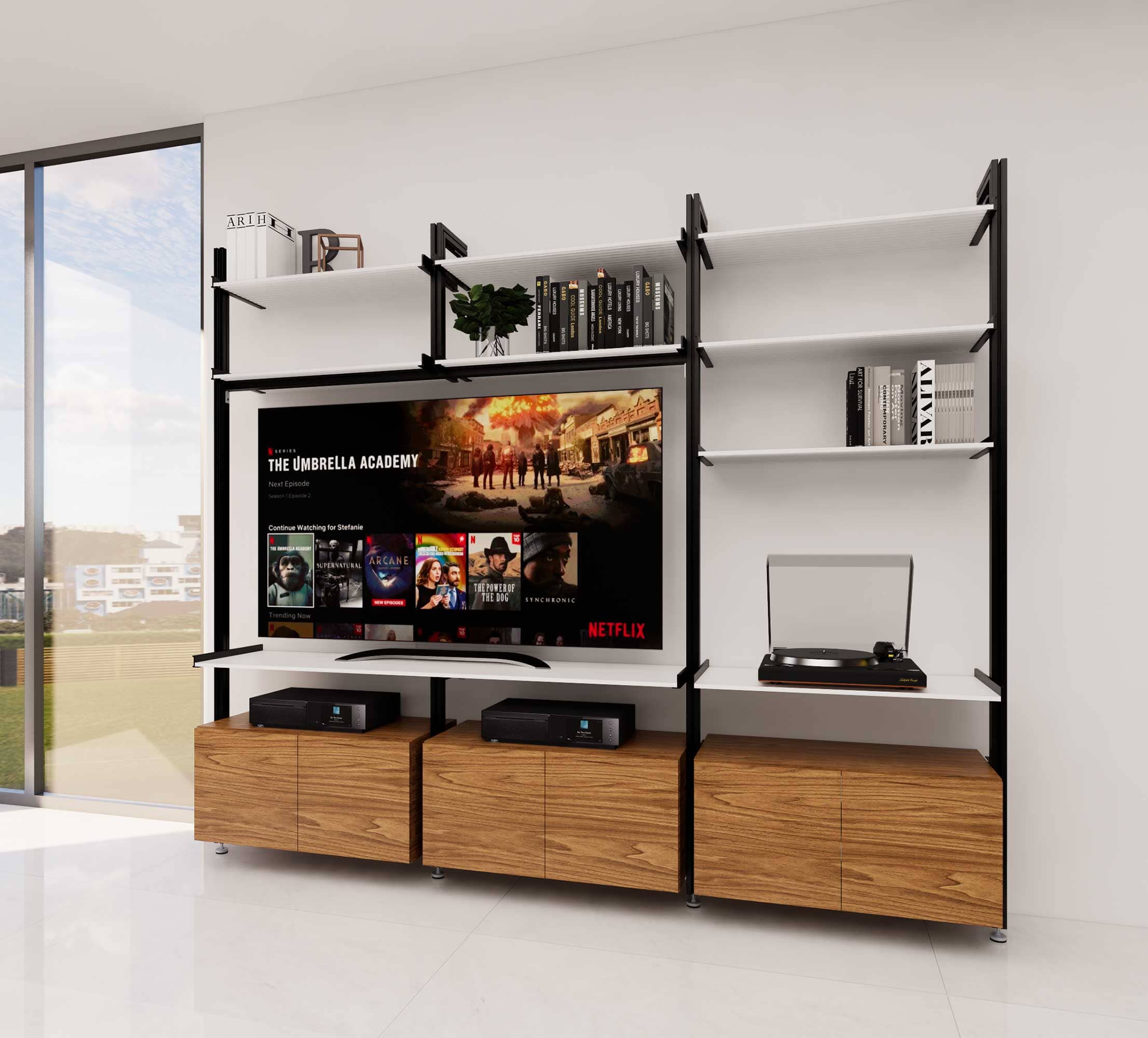 unlimited design options
Variable Width Bays
Looking to order a unit with different bay widths? No problem, you can start with a 24, 31 or 48 then add extension units at any width. Addintionally, shelves and cabinets can be mounted at any height or order, with cabinets up high or down low.
speak with a designer
Custom Design Solutions
Can't find the right module to fit your space or have additonal design questions? No problem, speak with a designer and get a custom design rendering for review.
Book a Call
Wood Shelves
Sleek Styish Design
Build your own unit with shelves only and no cabinets.