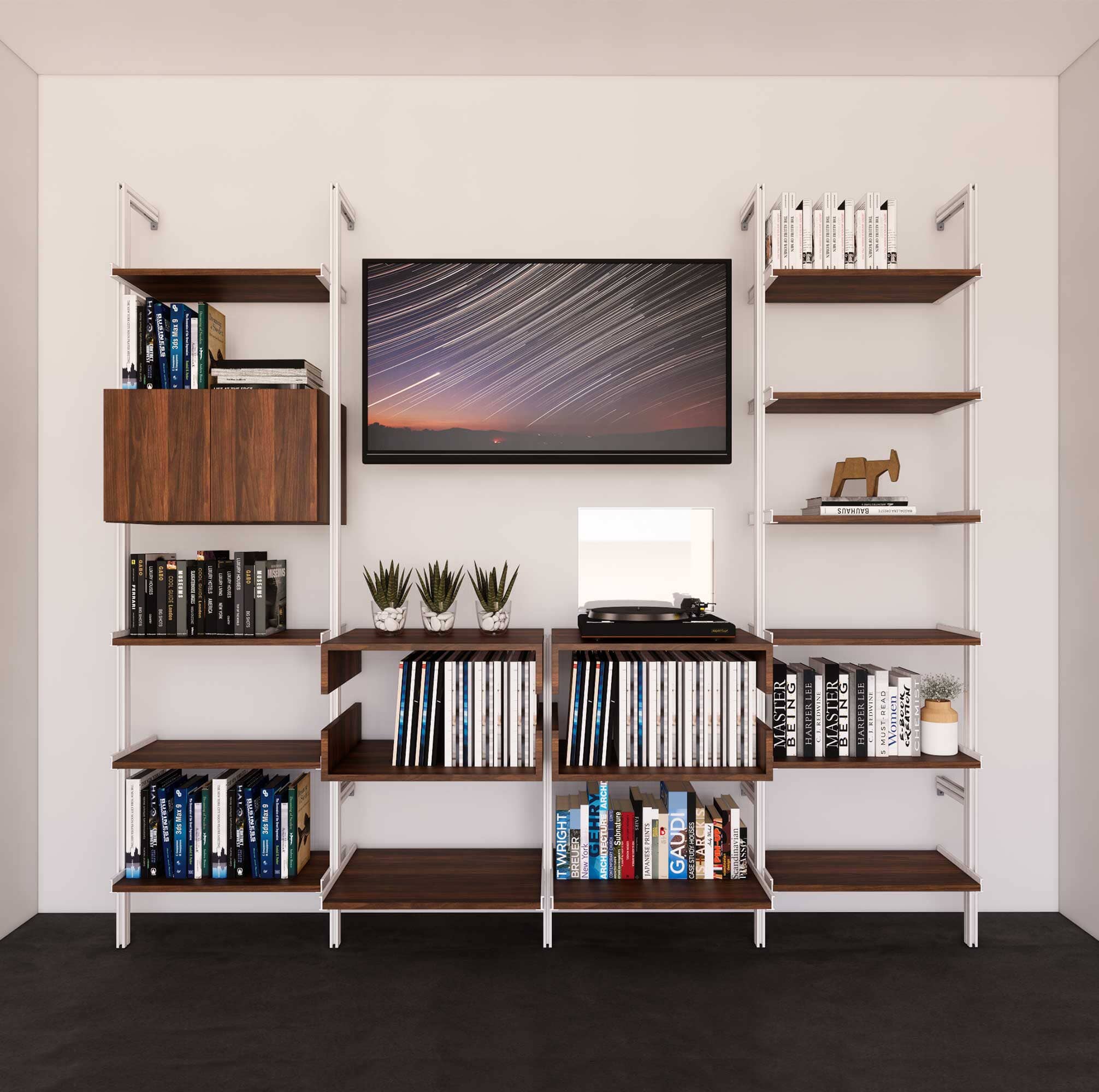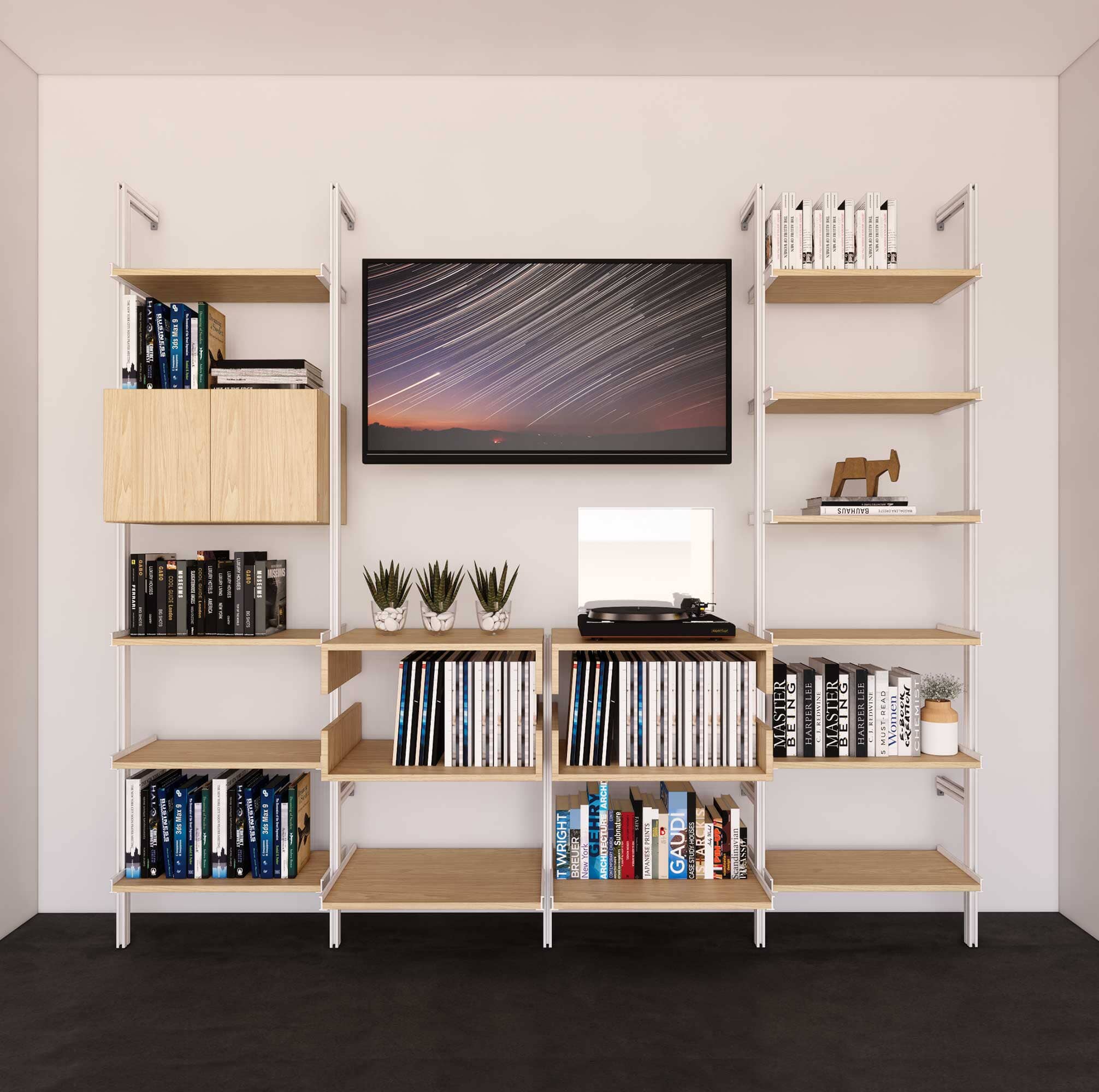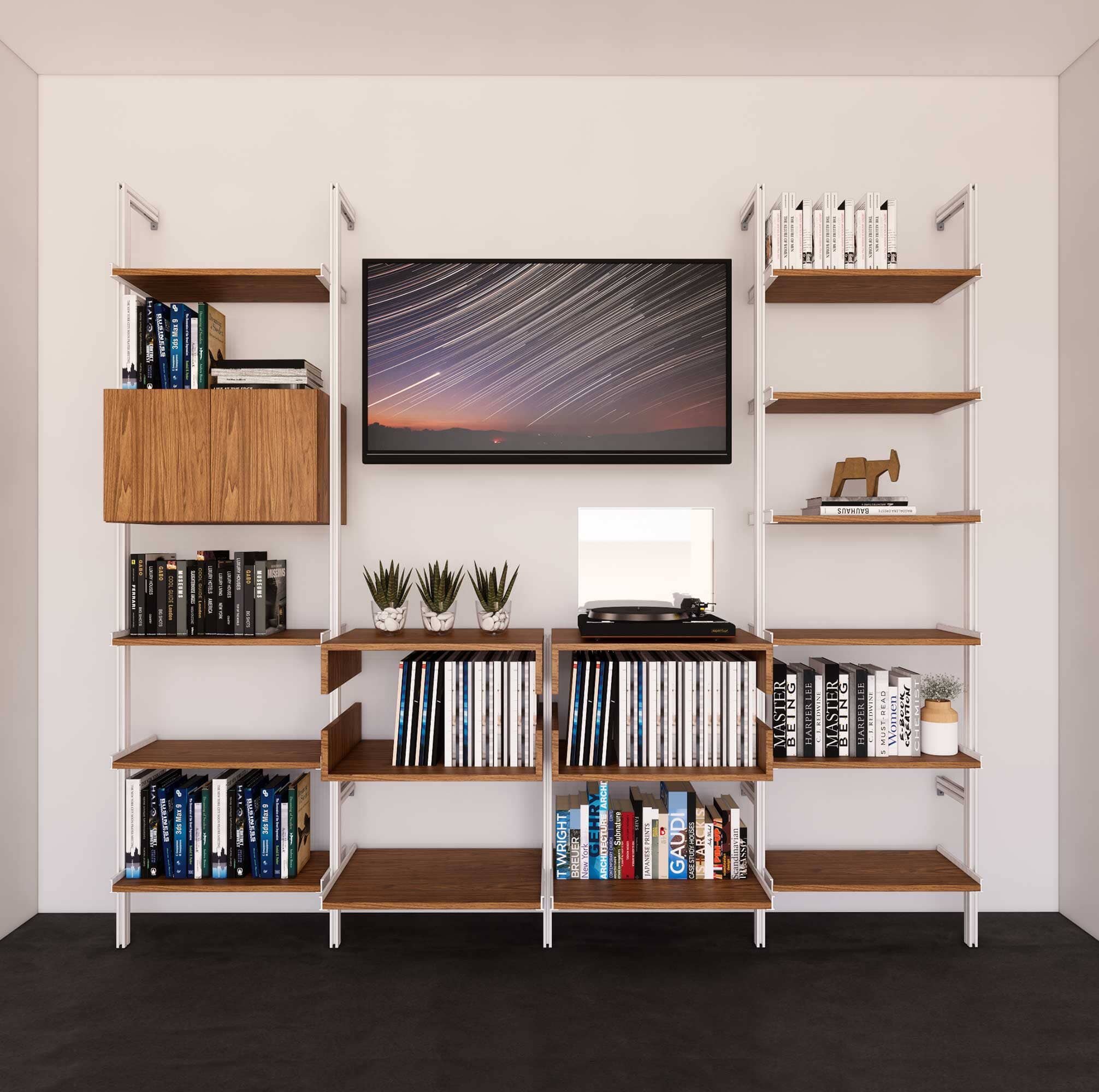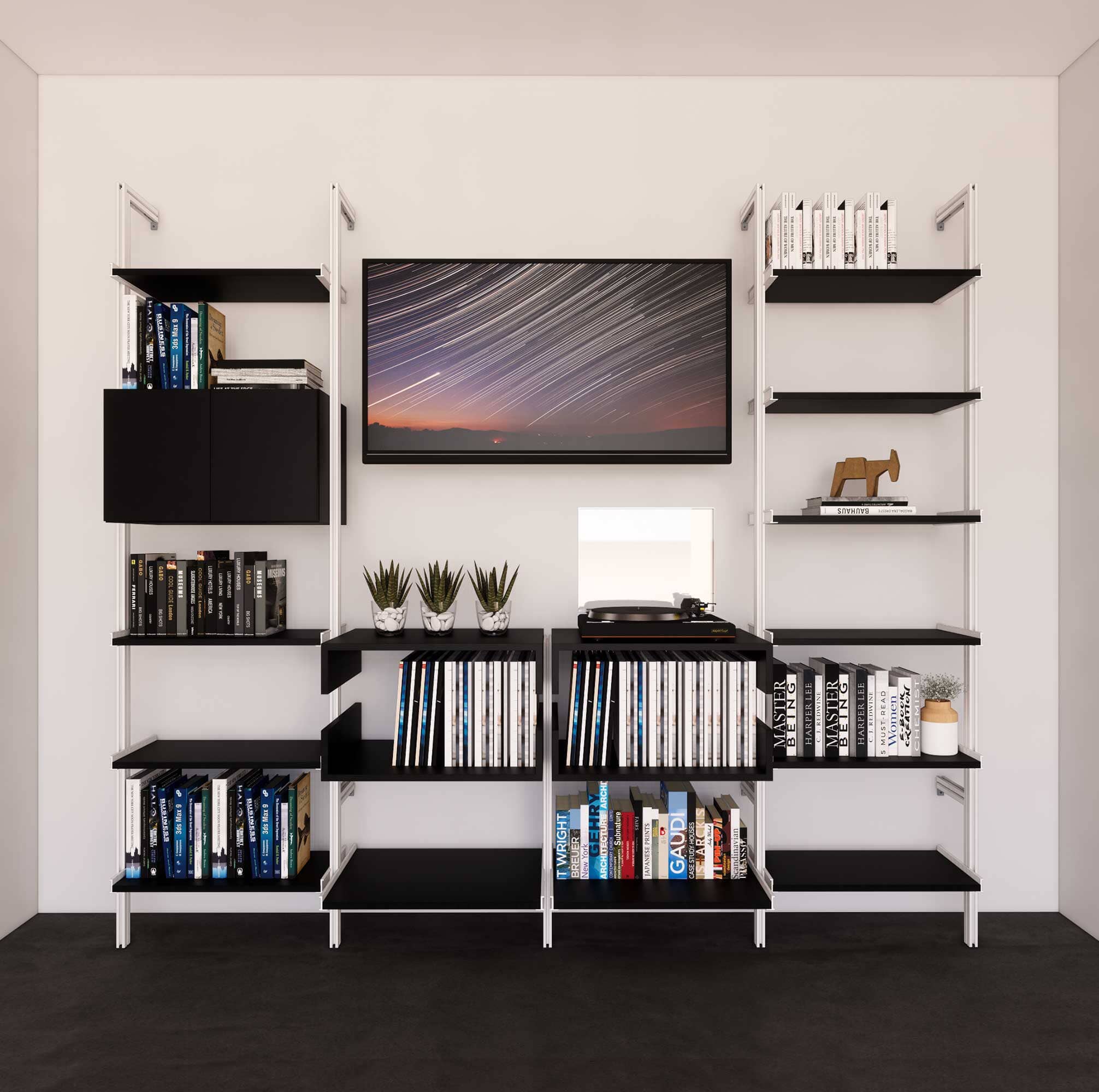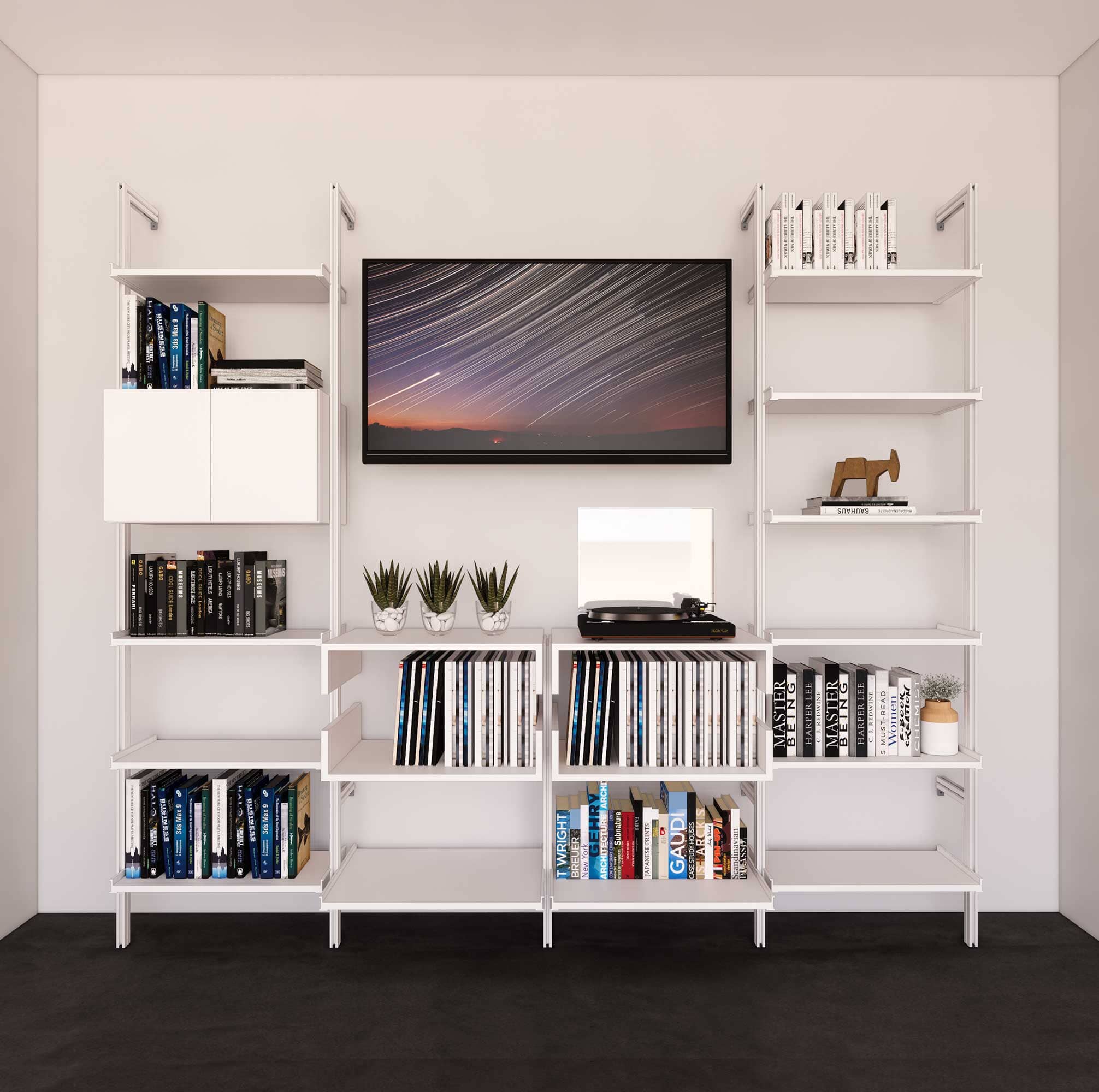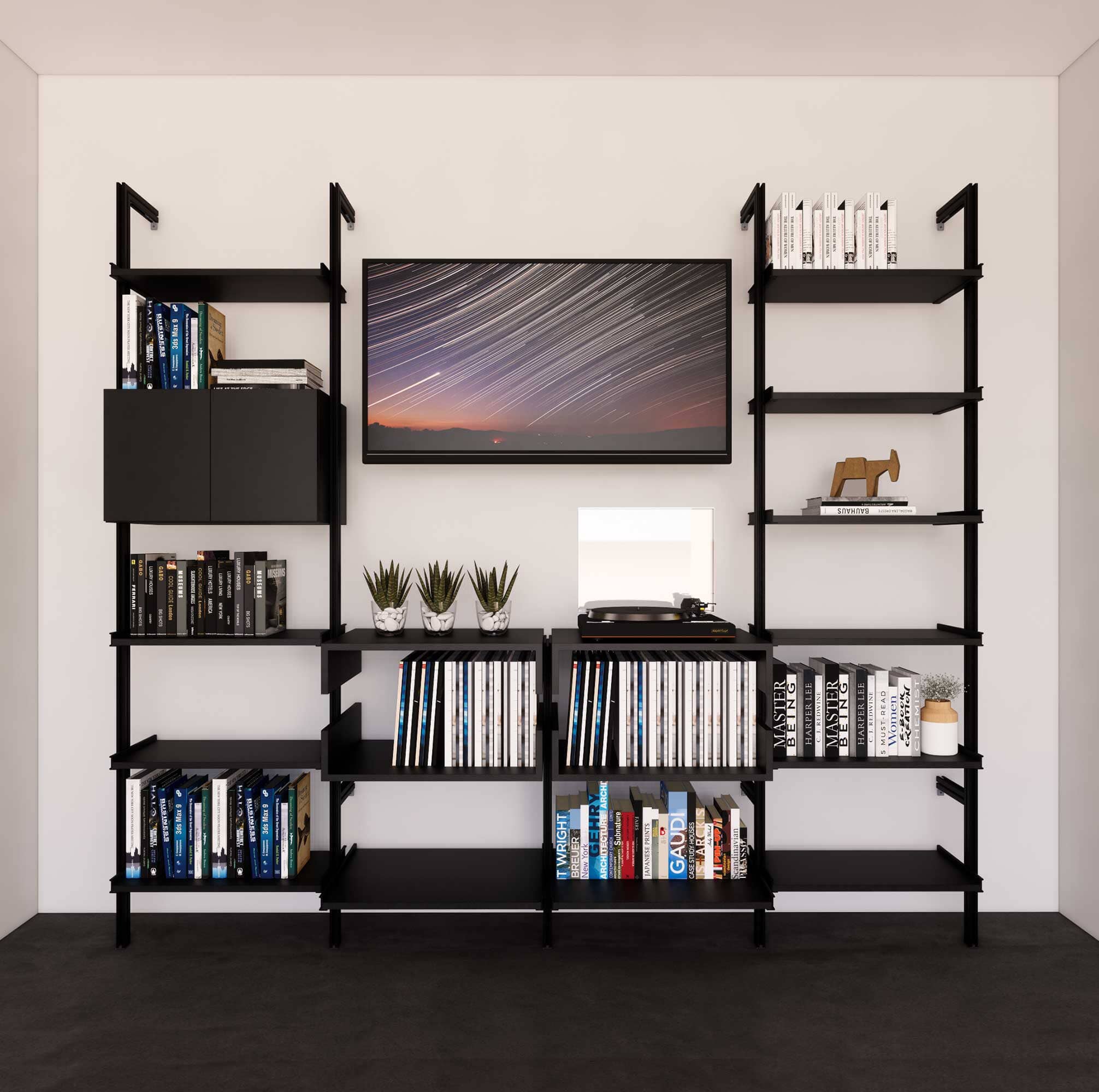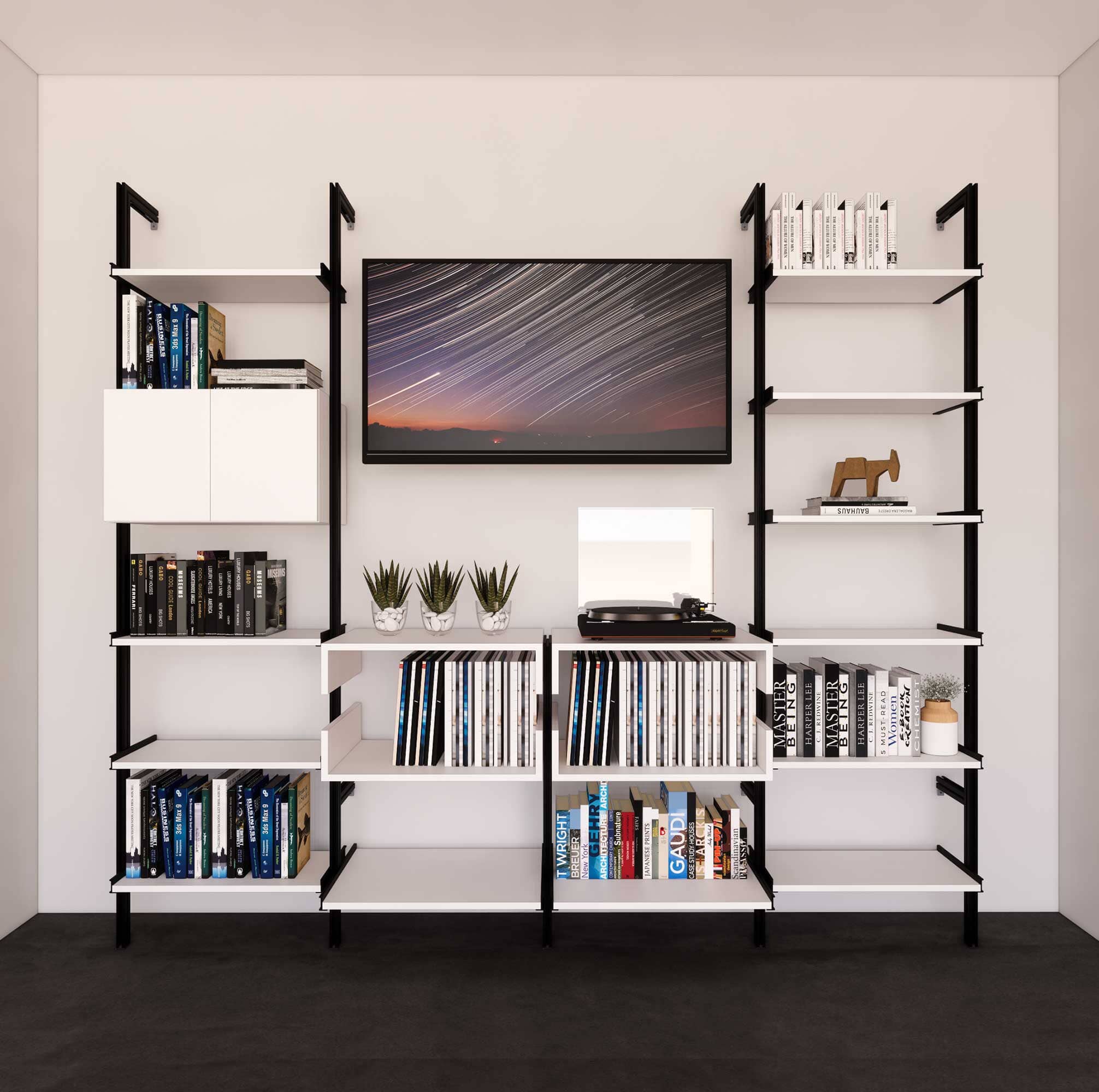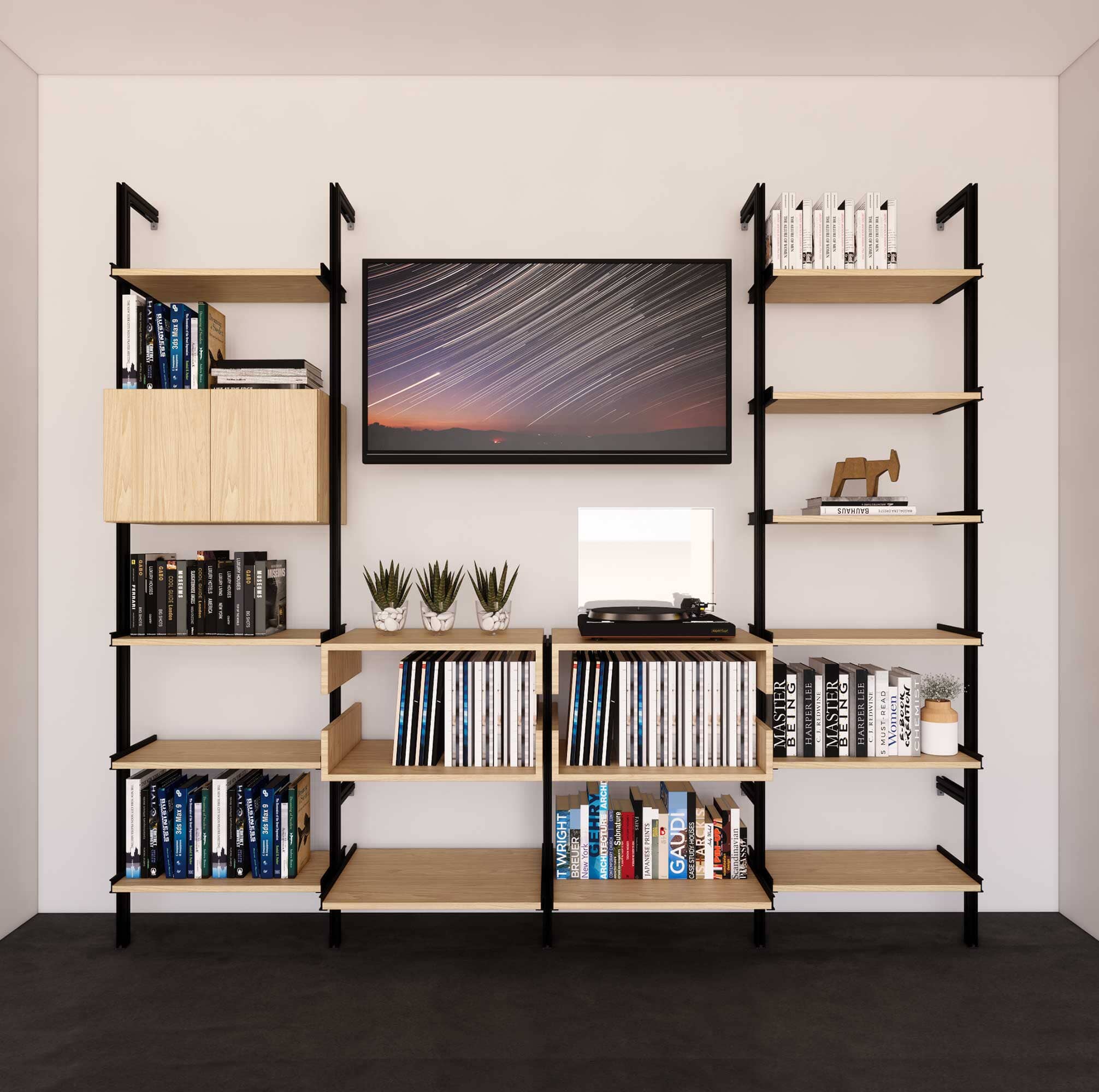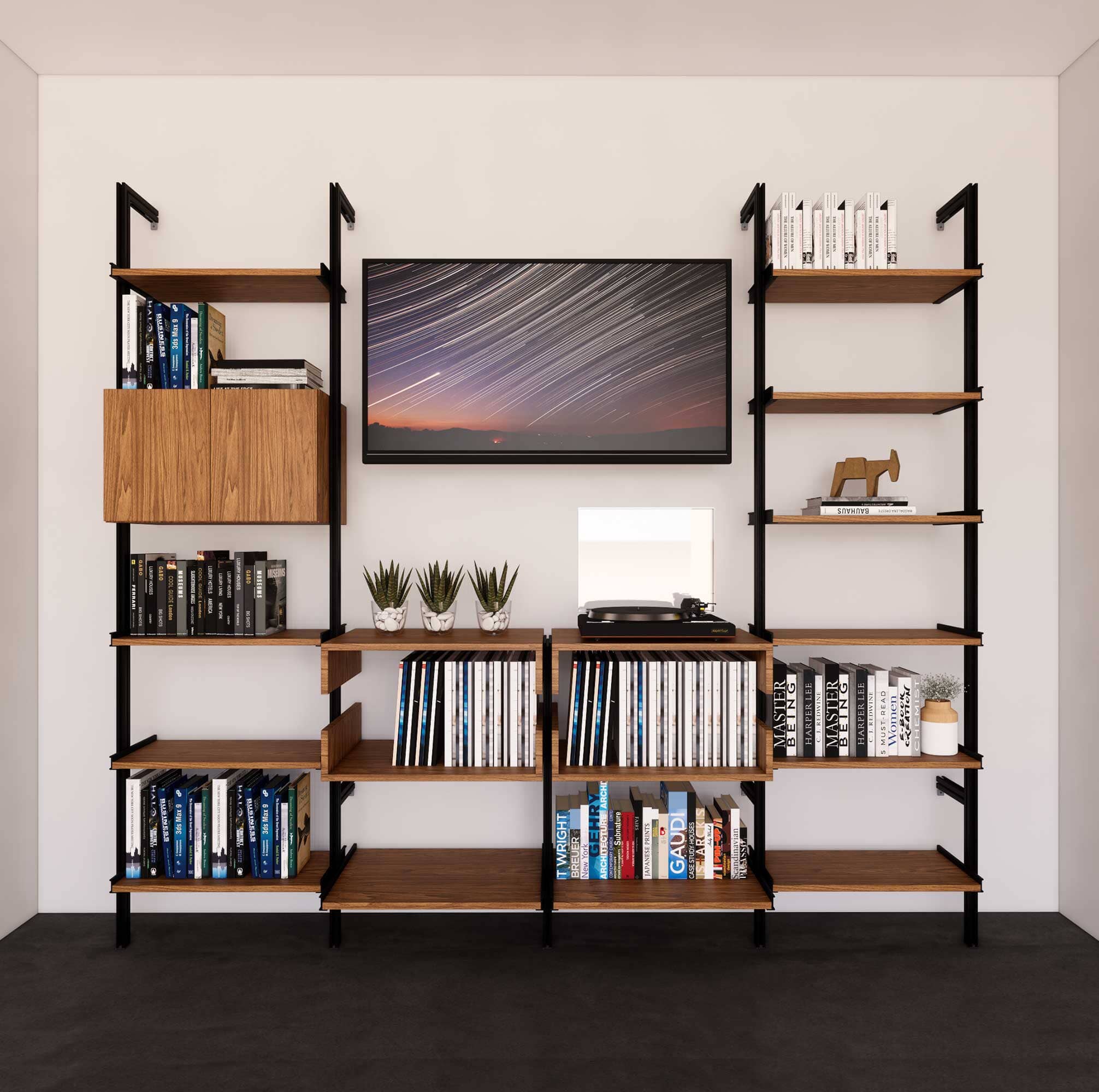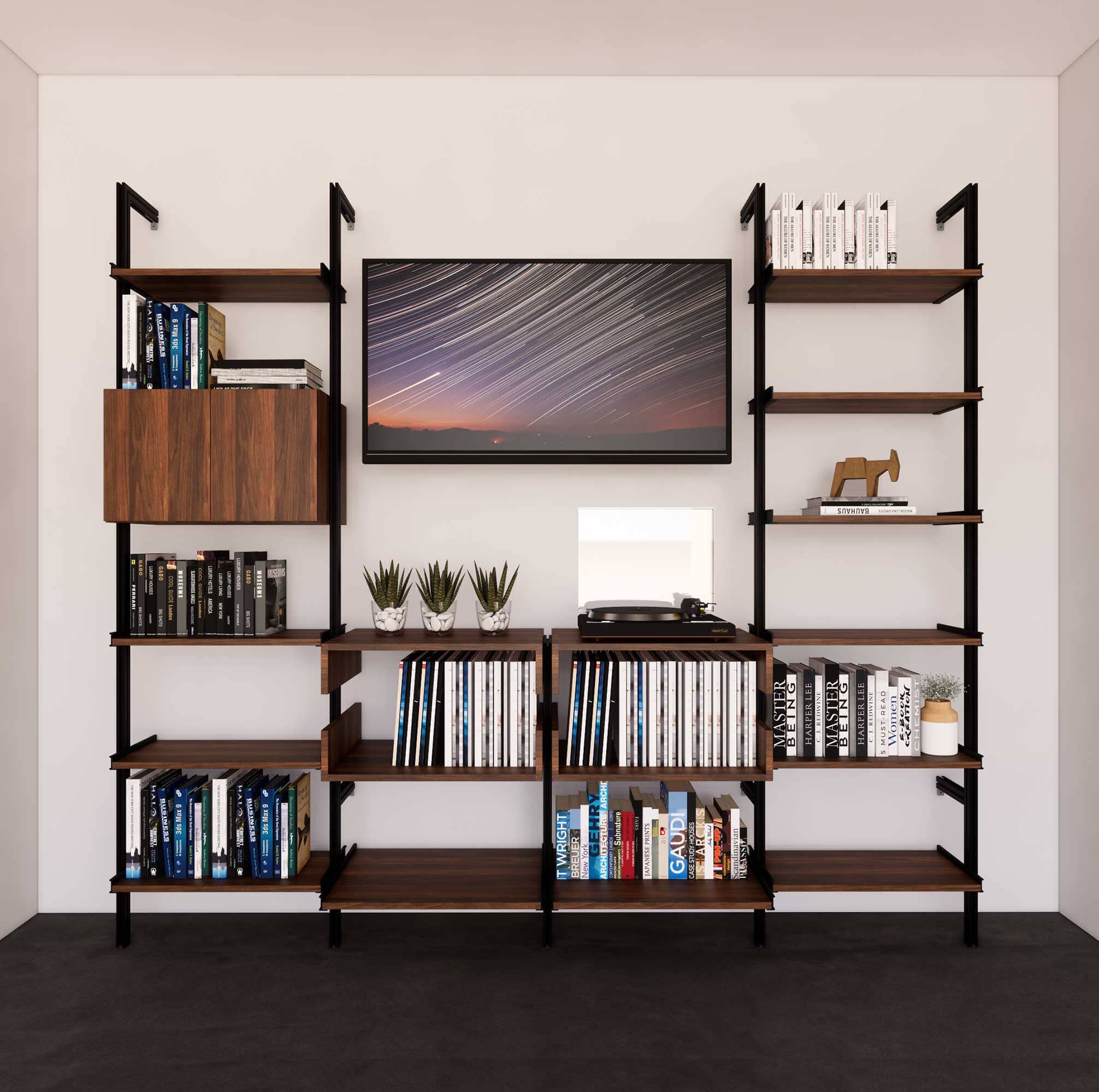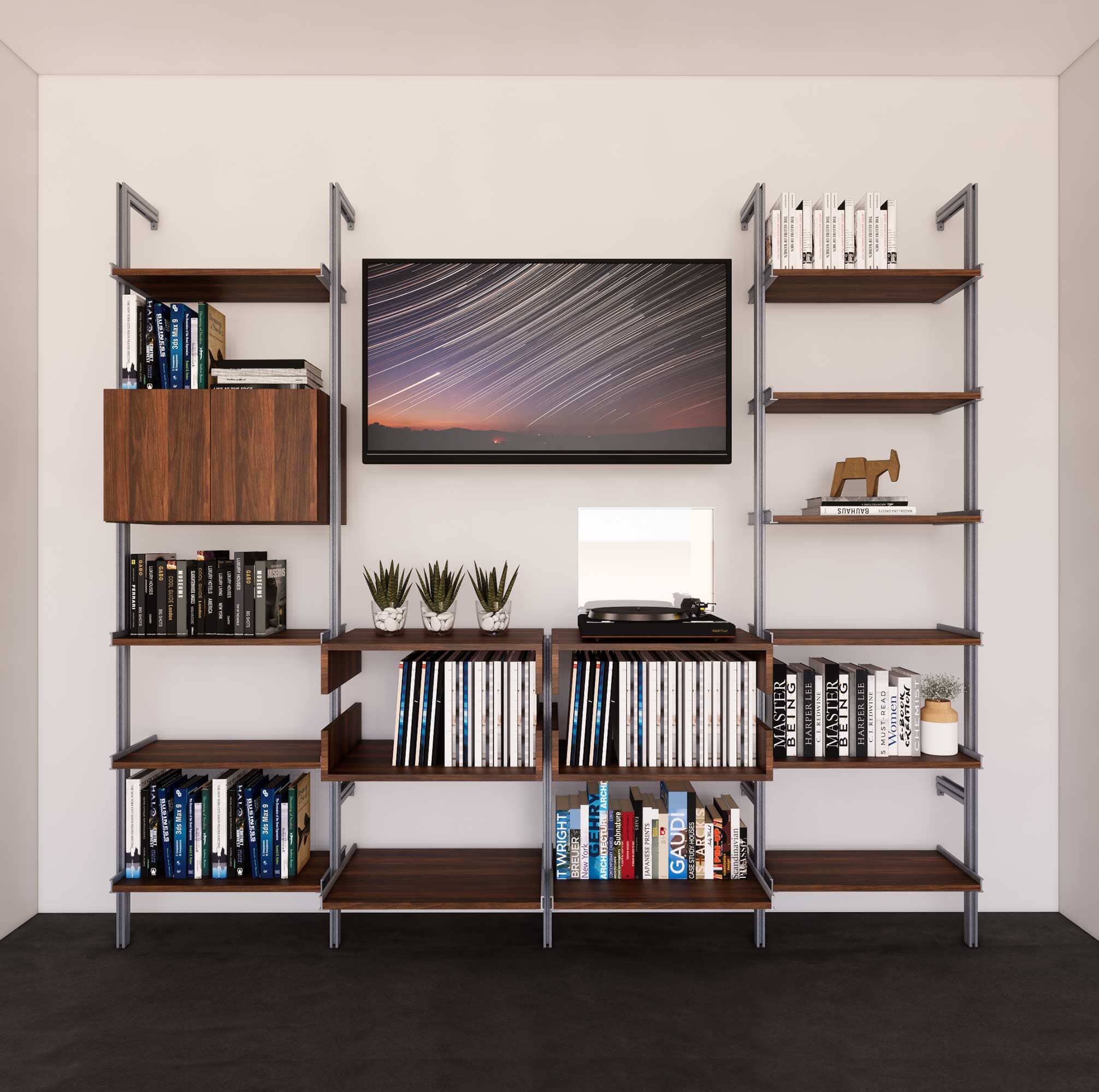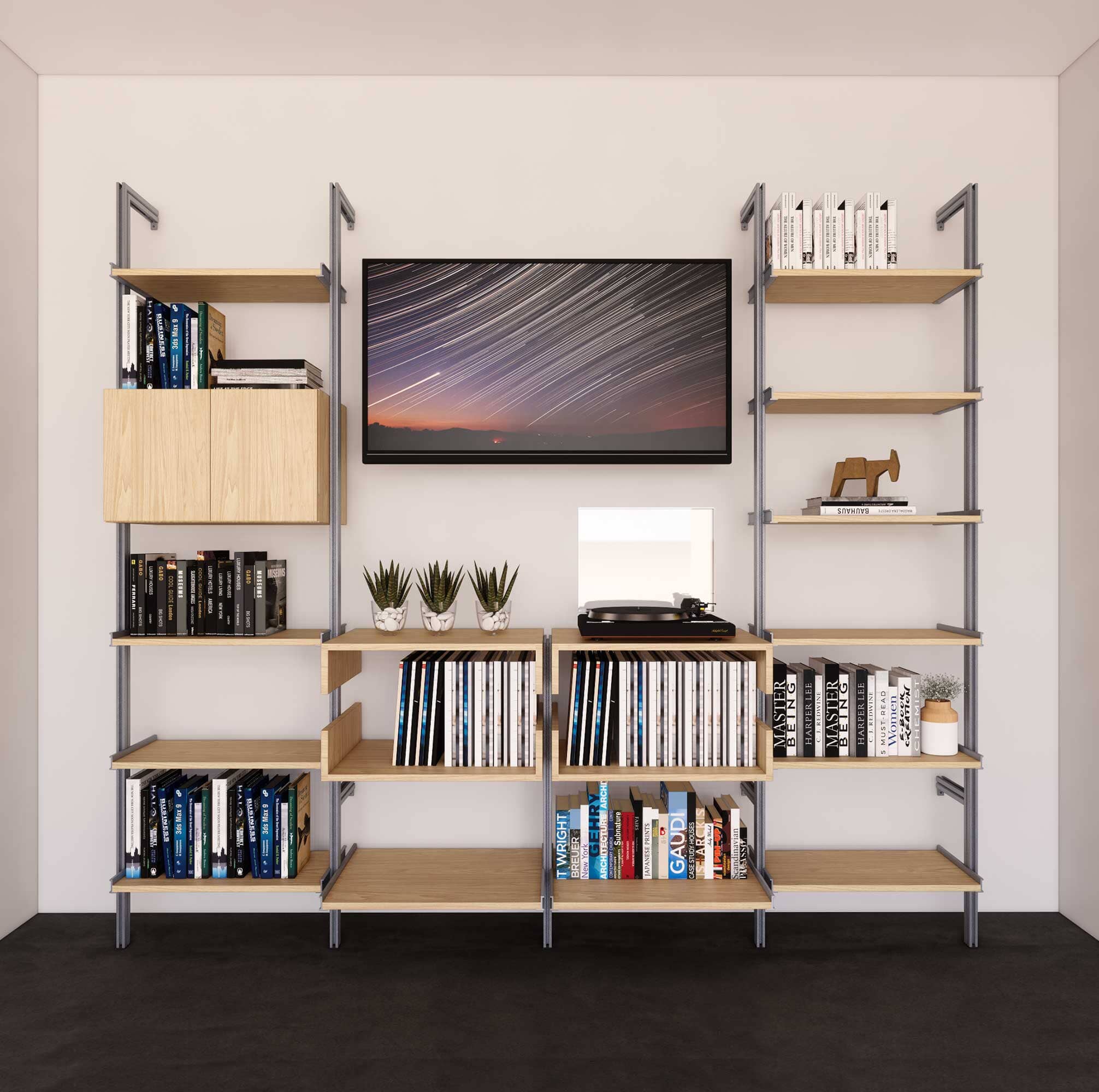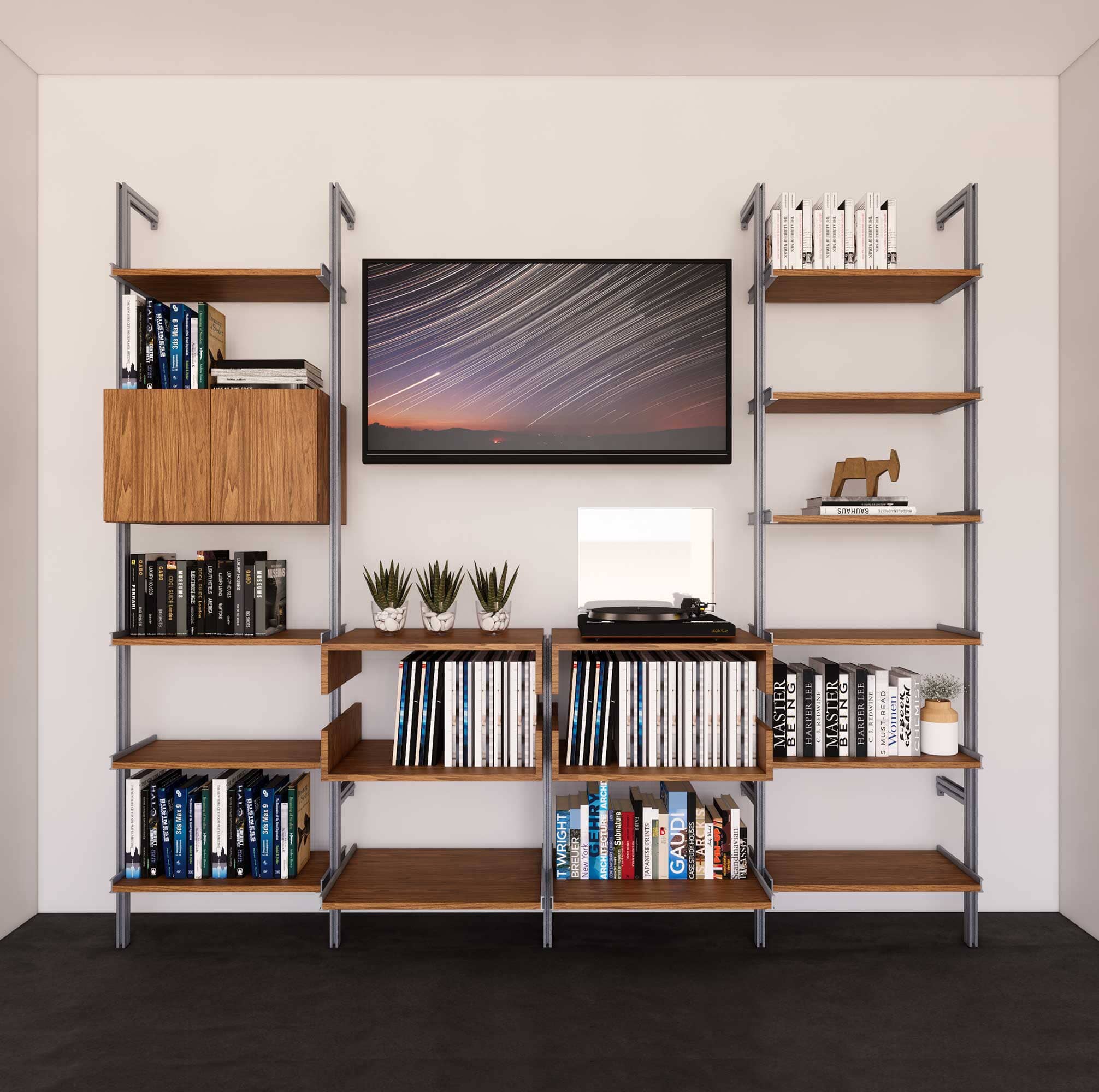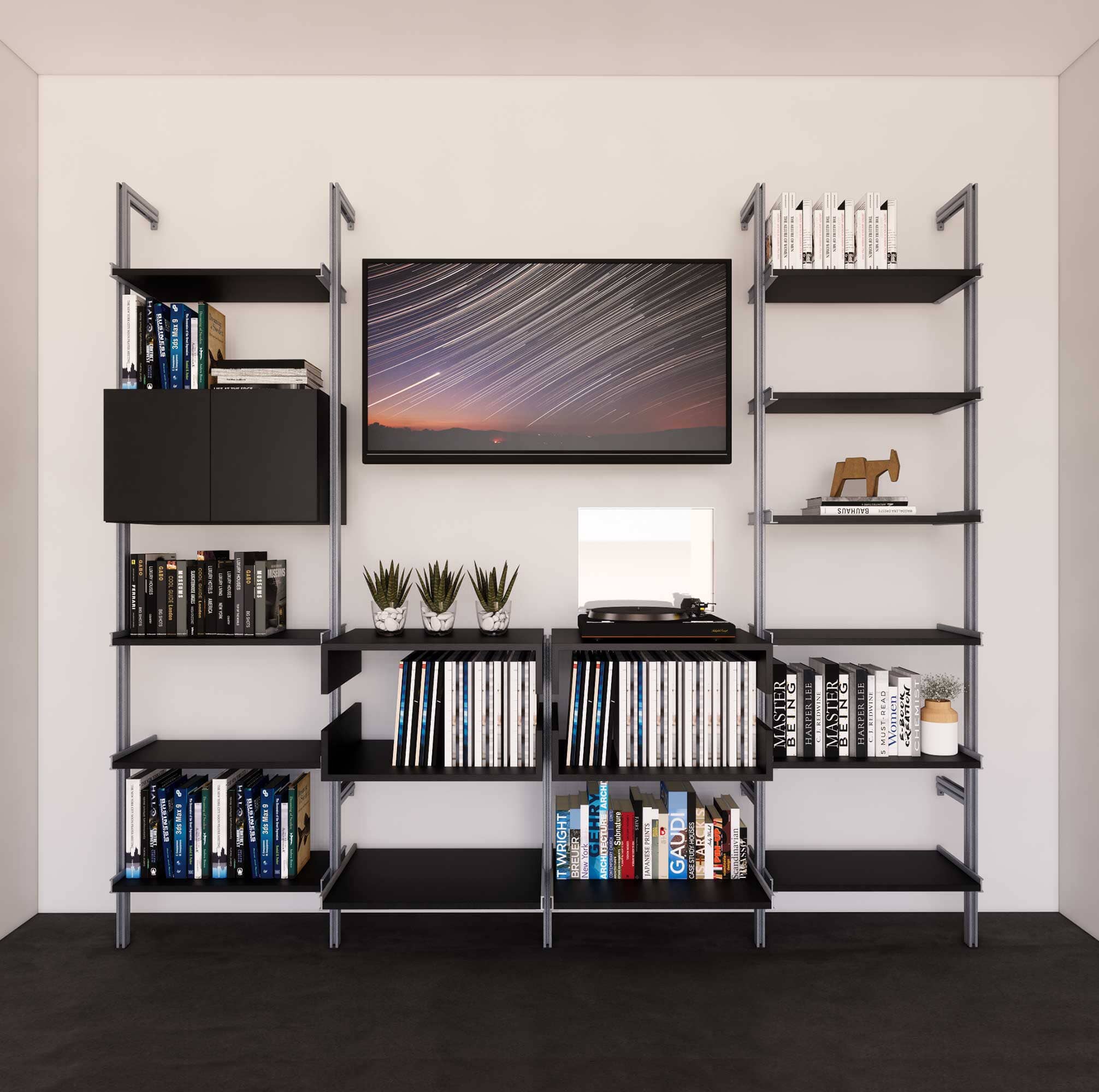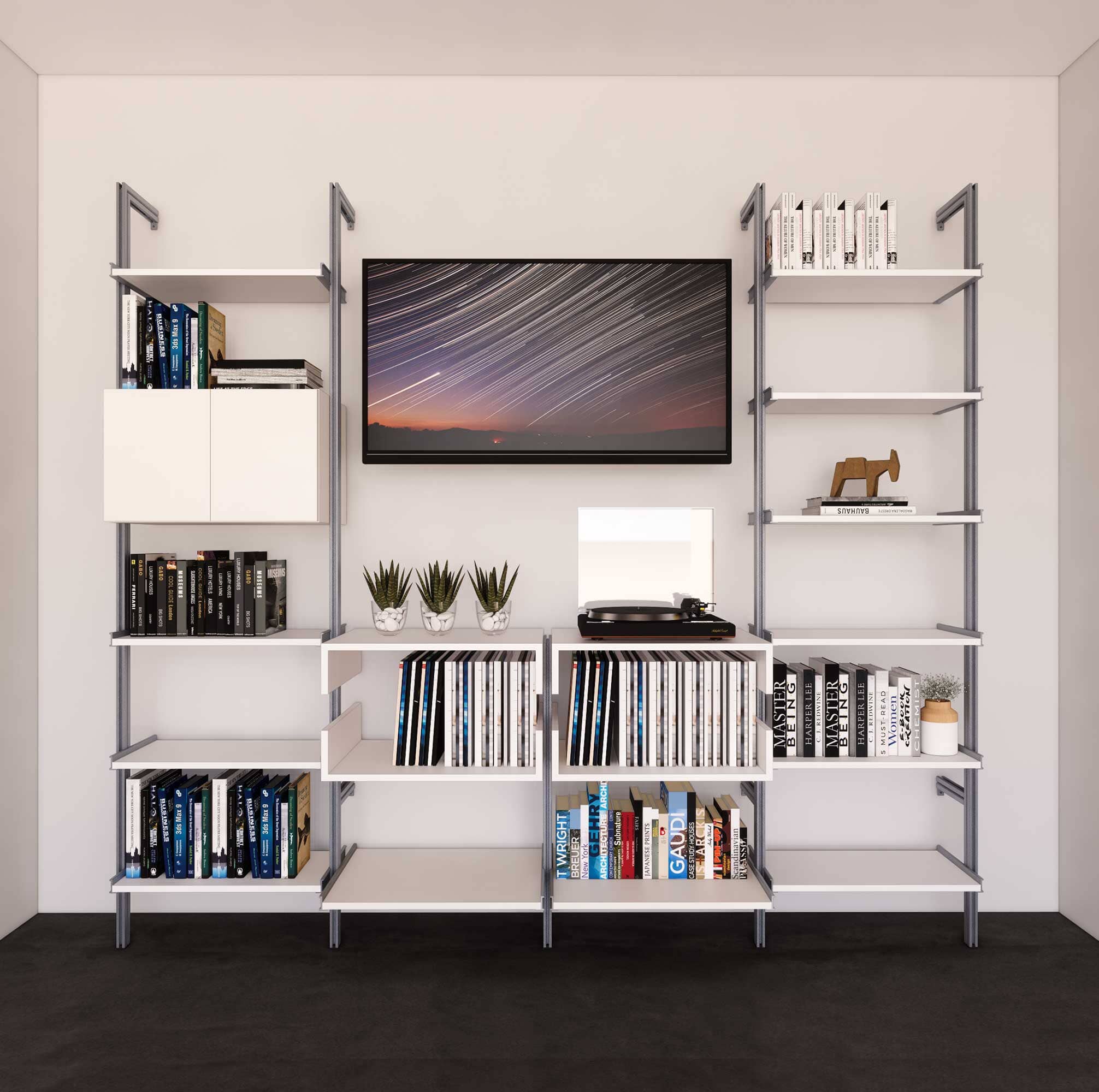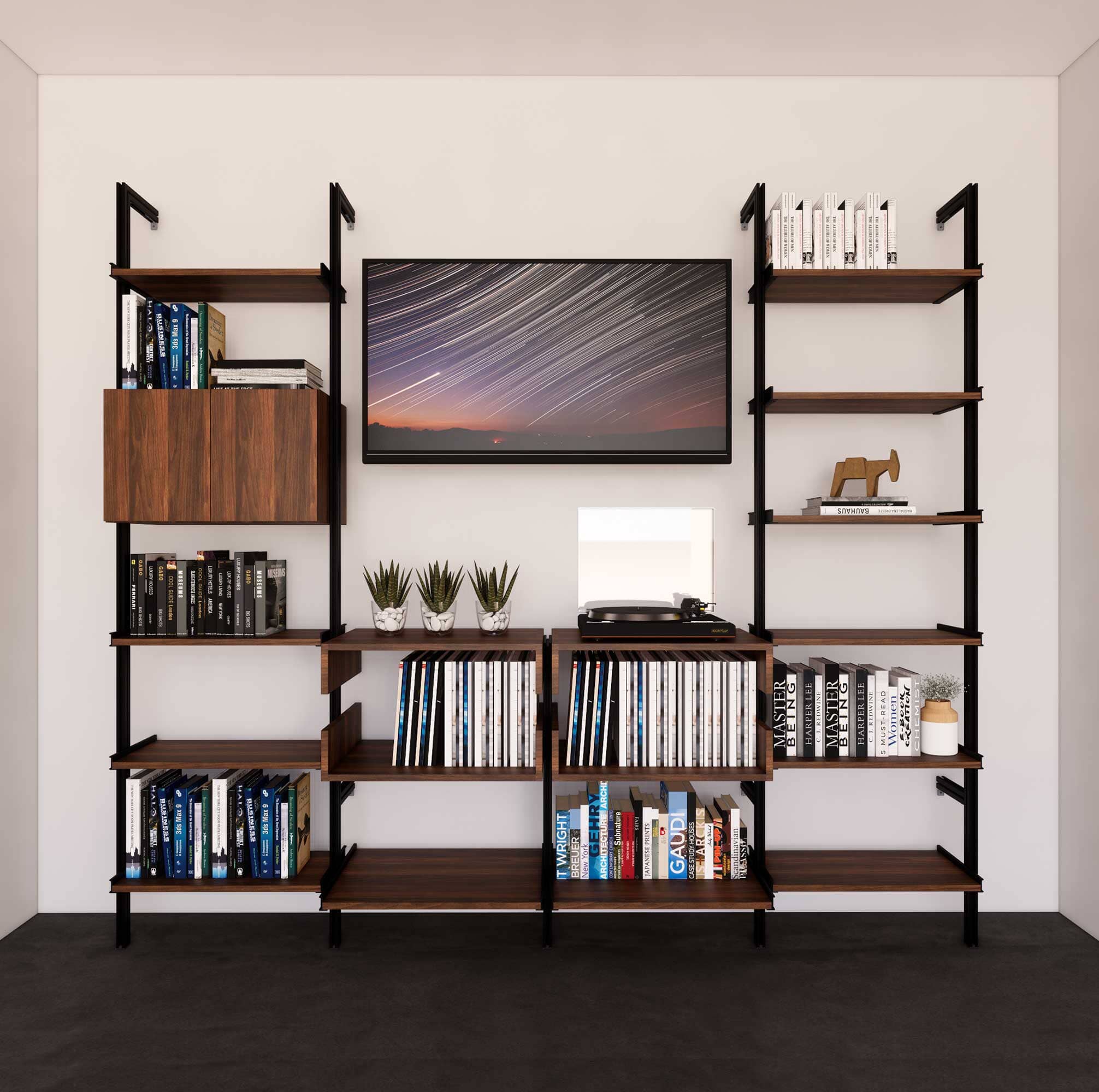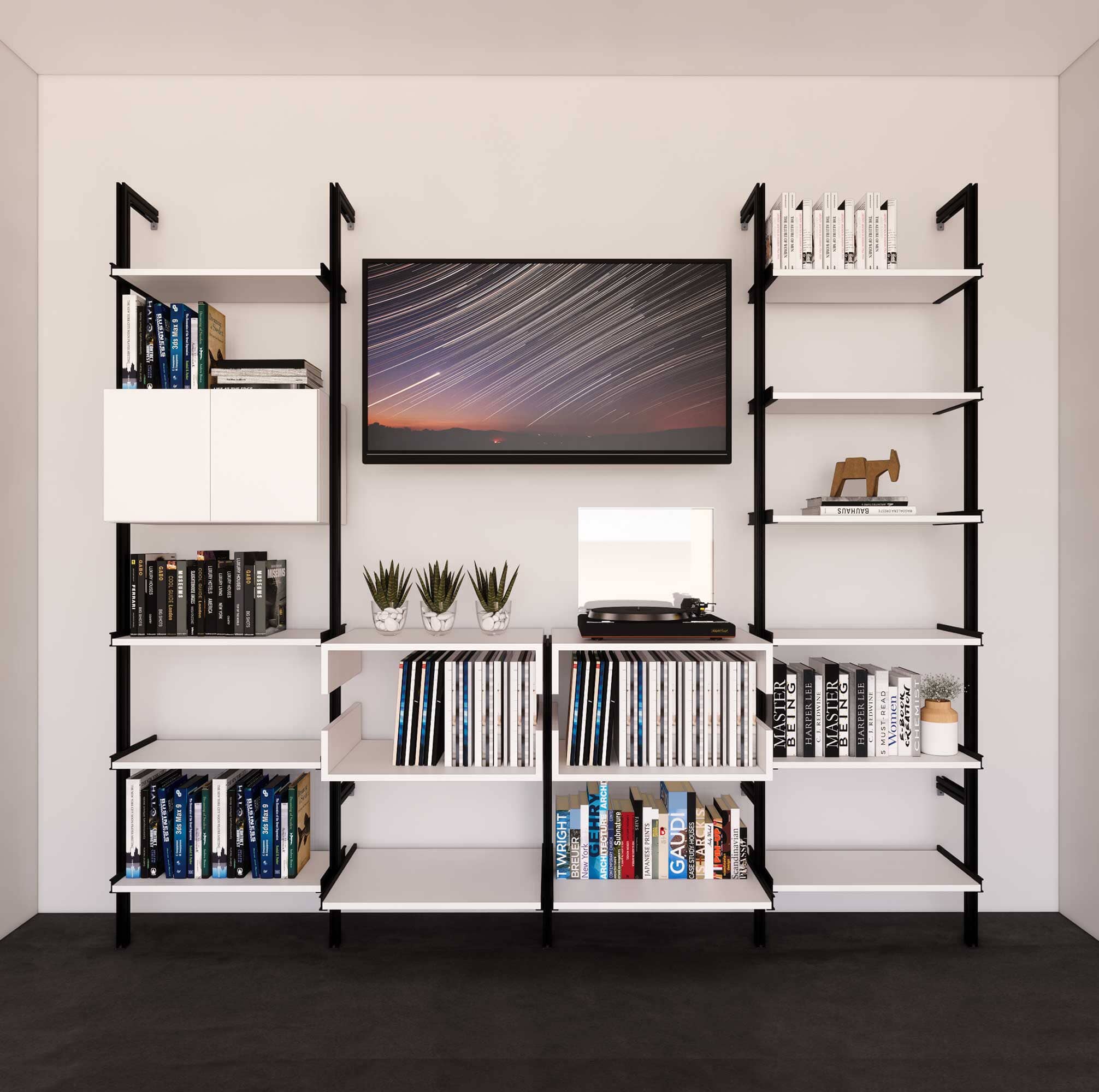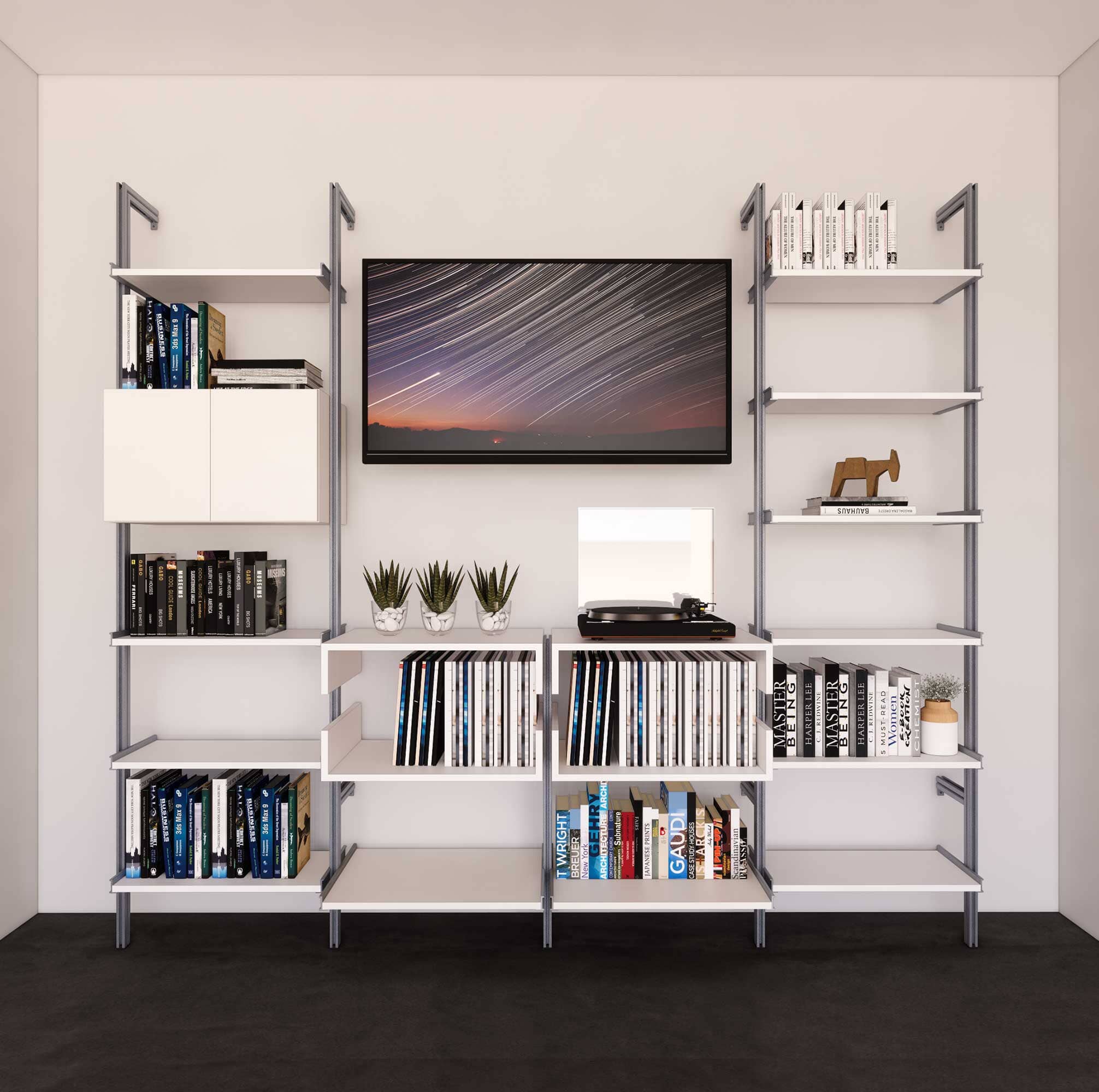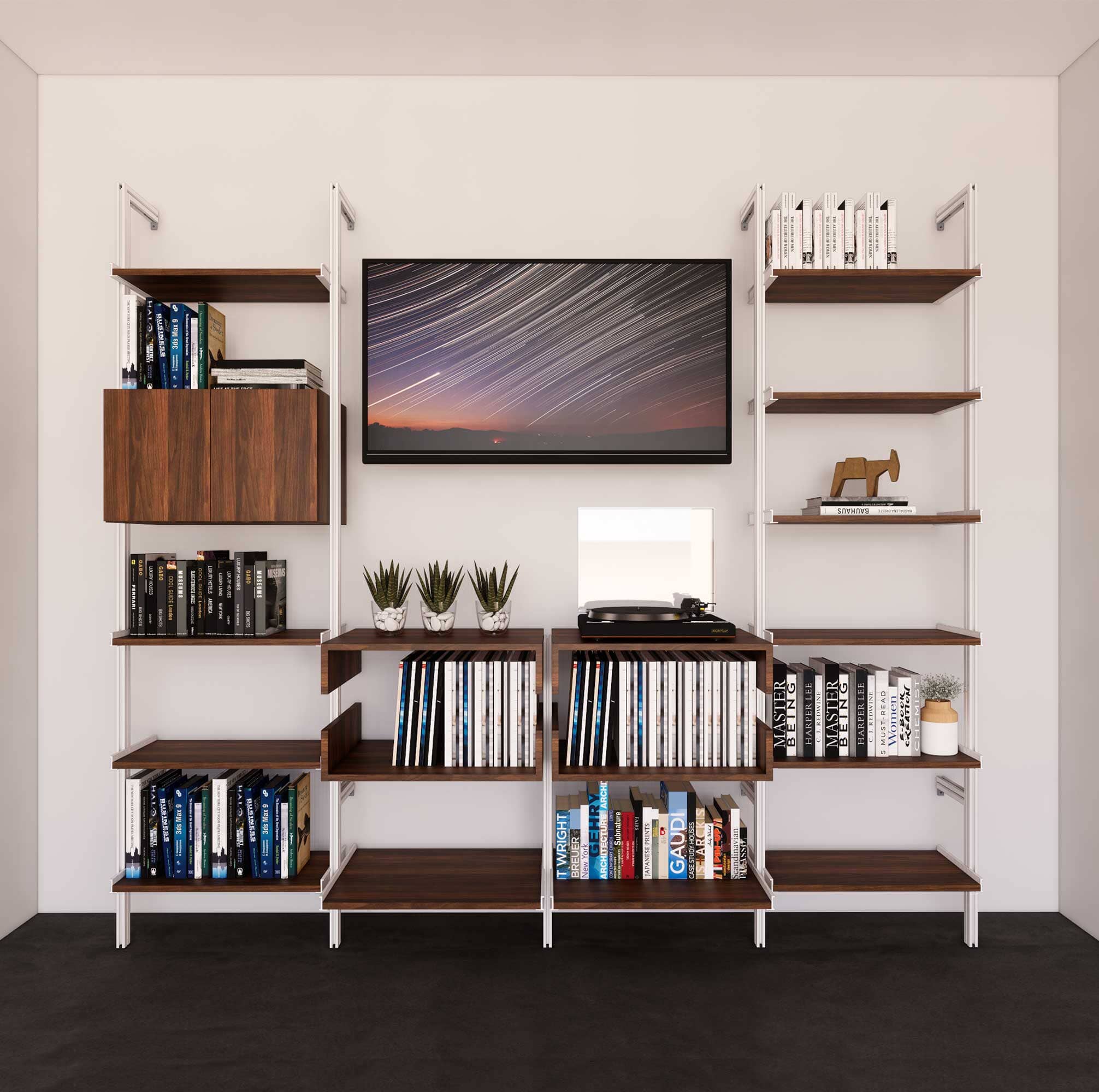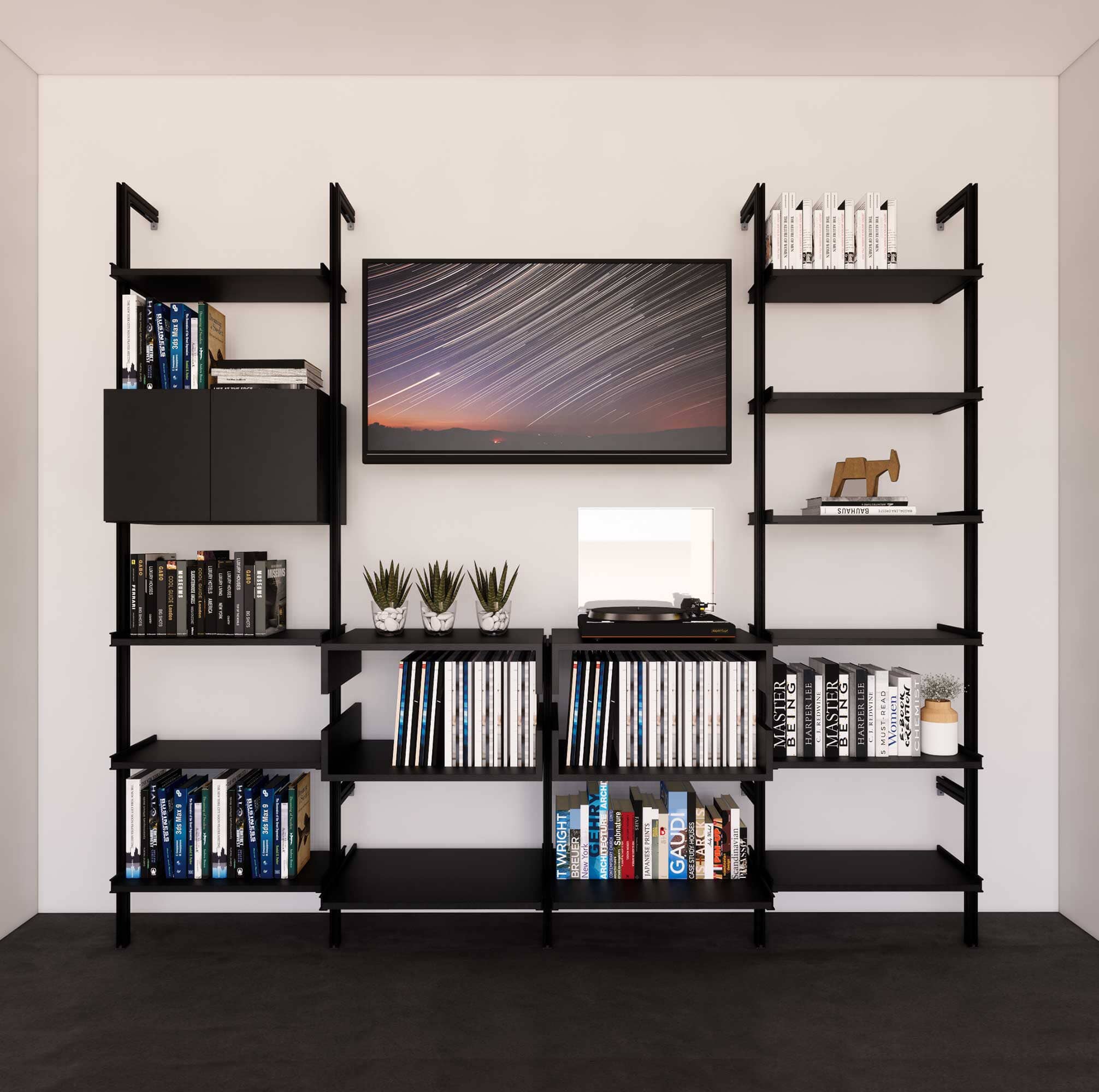 4 Bay Media Center Unit - 15 Color Options
Modern Shelvings sleek and versatile 4 Bay Media solution designed to seamlessly integrate your media essentials into a stylish and functional display. Crafted with a forward-thinking approach, this innovative shelving unit effortlessly combines form and function to enhance your living space.
Key Features:
1. Eco-Conscious Aluminum Frame: Our shelving unit boasts a sturdy frame constructed from eco-conscious aluminum, ensuring durability while minimizing environmental impact. The sleek and contemporary design of the frame adds a touch of sophistication to any room.
2. Multi-Functional Display: Whether you're showcasing your vinyl LP collection, displaying your favorite artwork, or housing a flatscreen TV and record player, our modern shelving unit provides the perfect platform. The four spacious bays offer ample storage space for all your media essentials, creating a centralized and organized hub for your entertainment center.
3. Adjustable Shelves and Cabinets: Customize your storage space effortlessly with our adjustable shelves and cabinets. The flexibility to modify the height of each shelf and cabinet allows you to adapt the unit to your specific needs, accommodating various media sizes and creating a personalized aesthetic.
4. Seamless Integration of Technology: Designed with modern living in mind, our shelving unit seamlessly integrates technology into its structure. Specially designed to handle cable management and ensure a tidy and organized appearance, making iot easier to eliminate unsightly cables and preserving the clean lines of the unit.
5. Stylish and Practical: The modern design of our shelving unit not only enhances the aesthetic appeal of your living space but also serves as a practical solution for organizing your media collection. Showcase your style with a furniture piece that complements your contemporary taste.
Elevate your living space with our Modern Media Shelving Furniture, where functionality meets aesthetics in a sustainable and eco-conscious package. Embrace the future of home organization and entertainment with a piece that reflects your modern lifestyle.