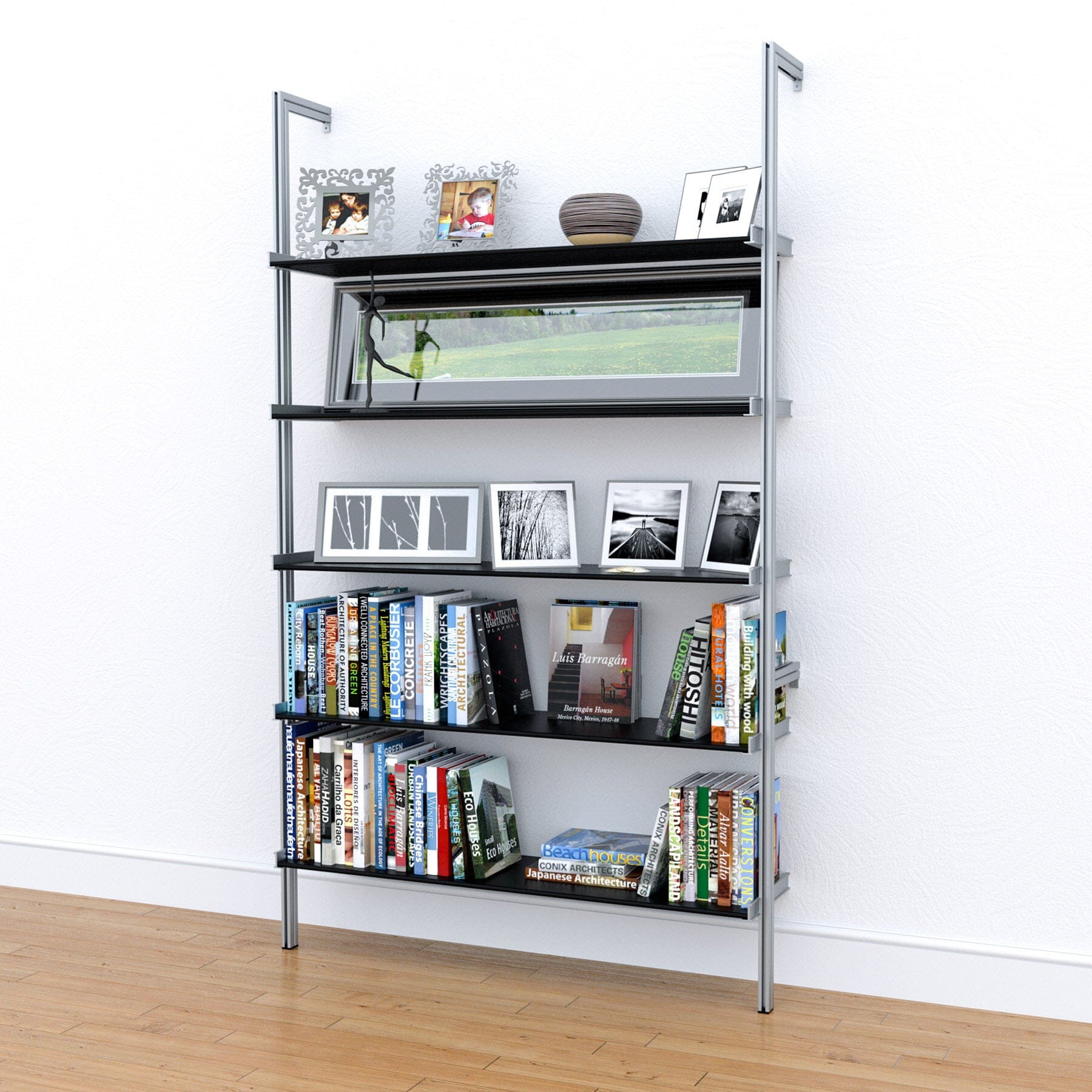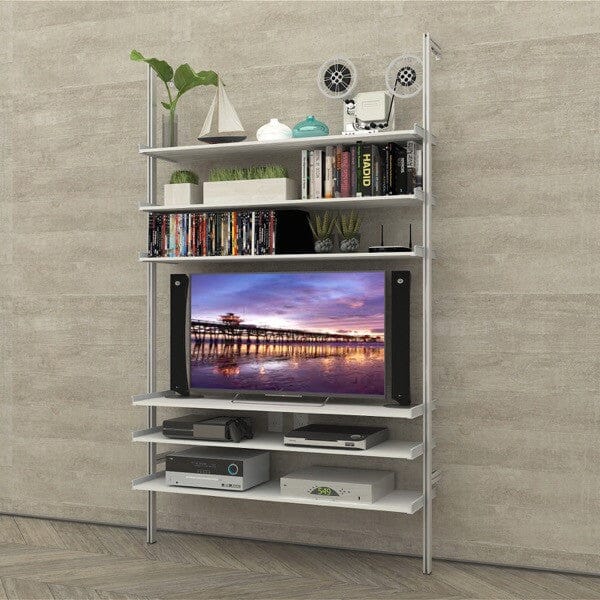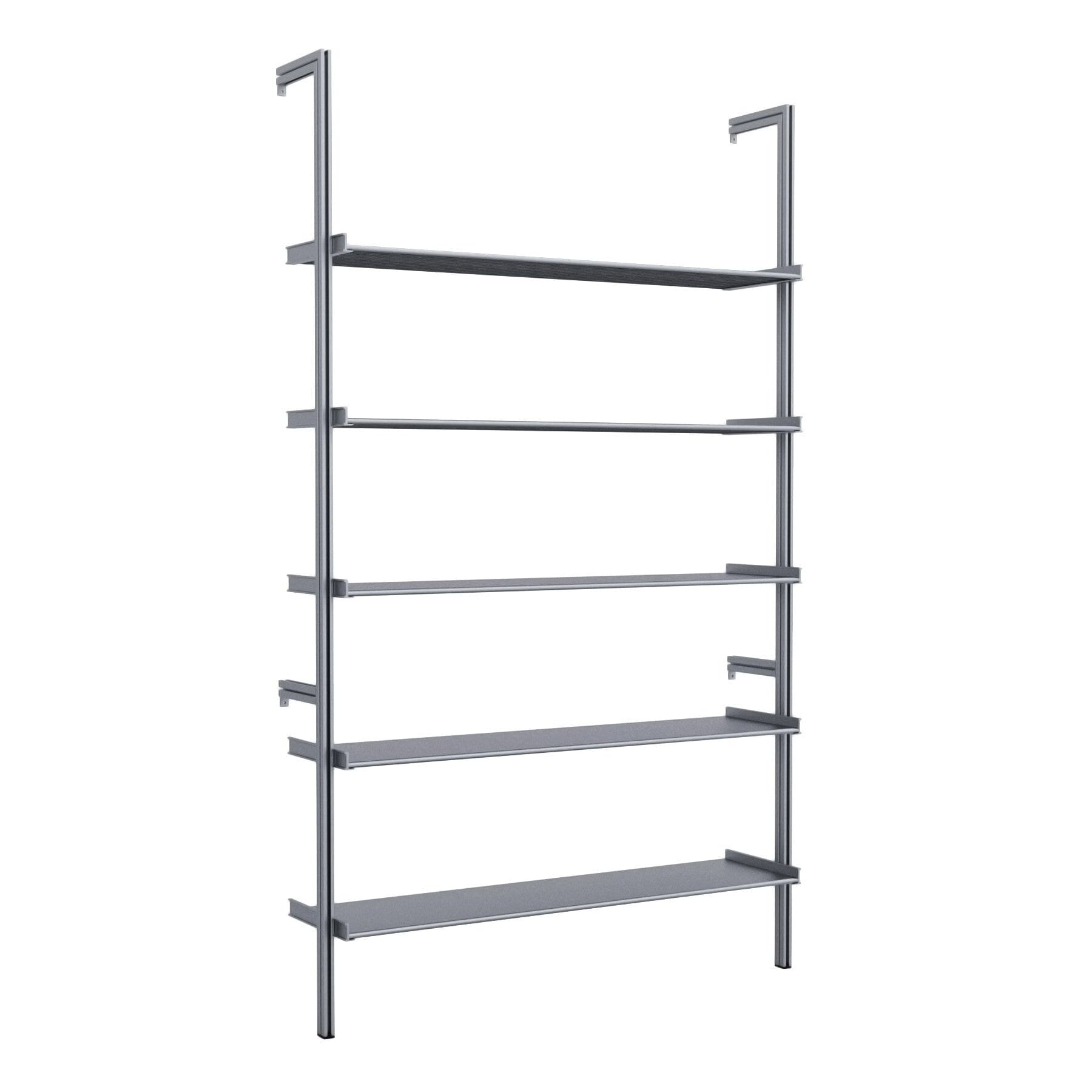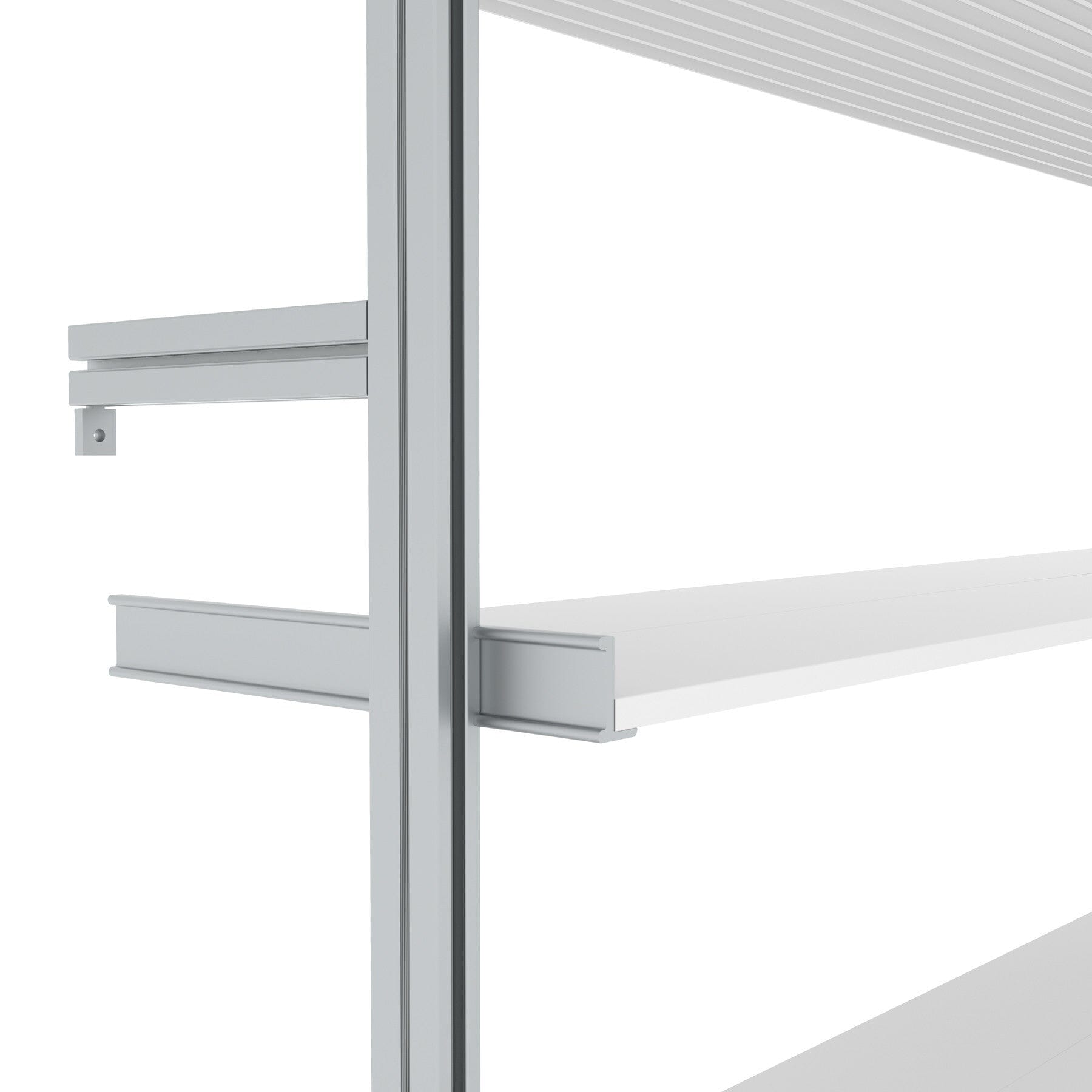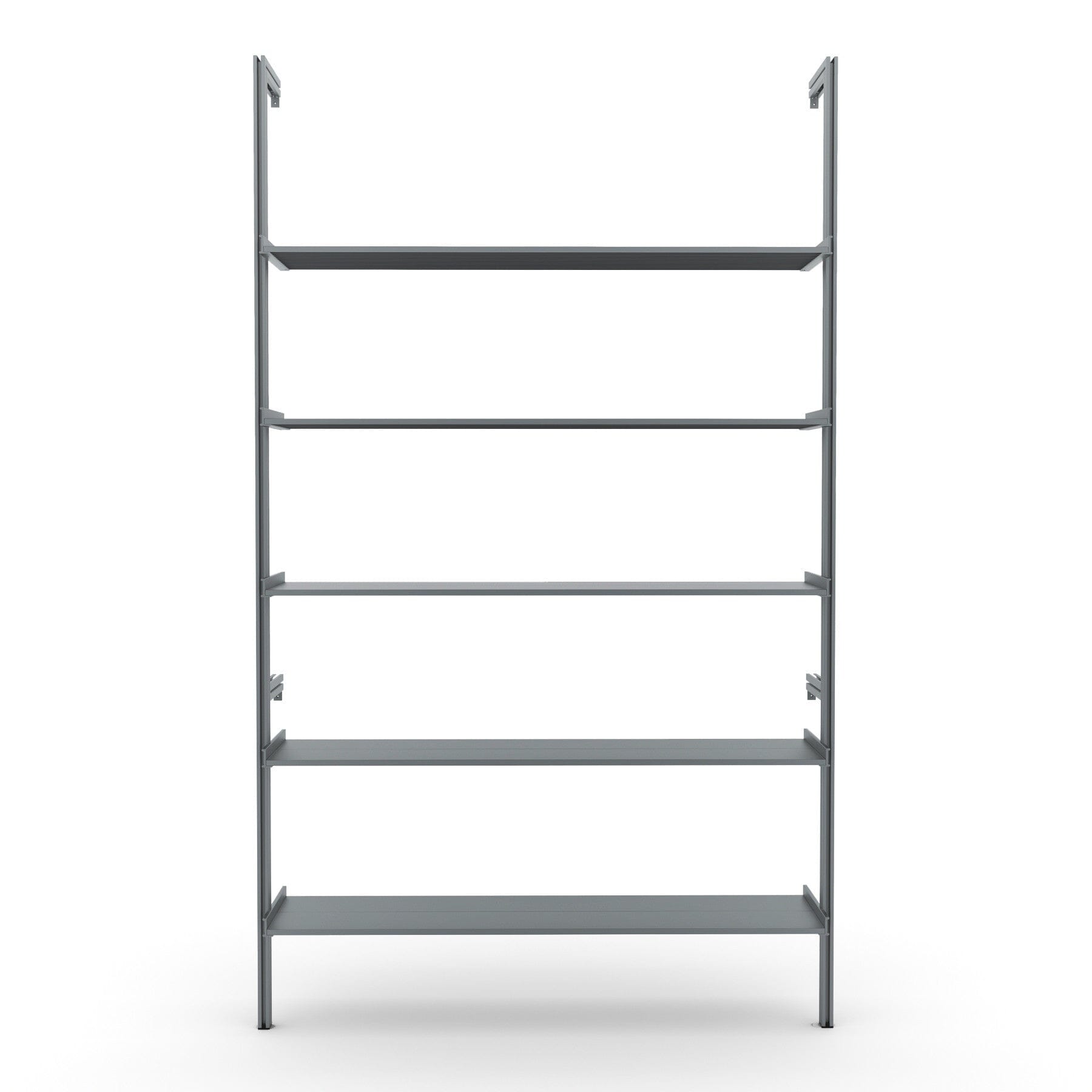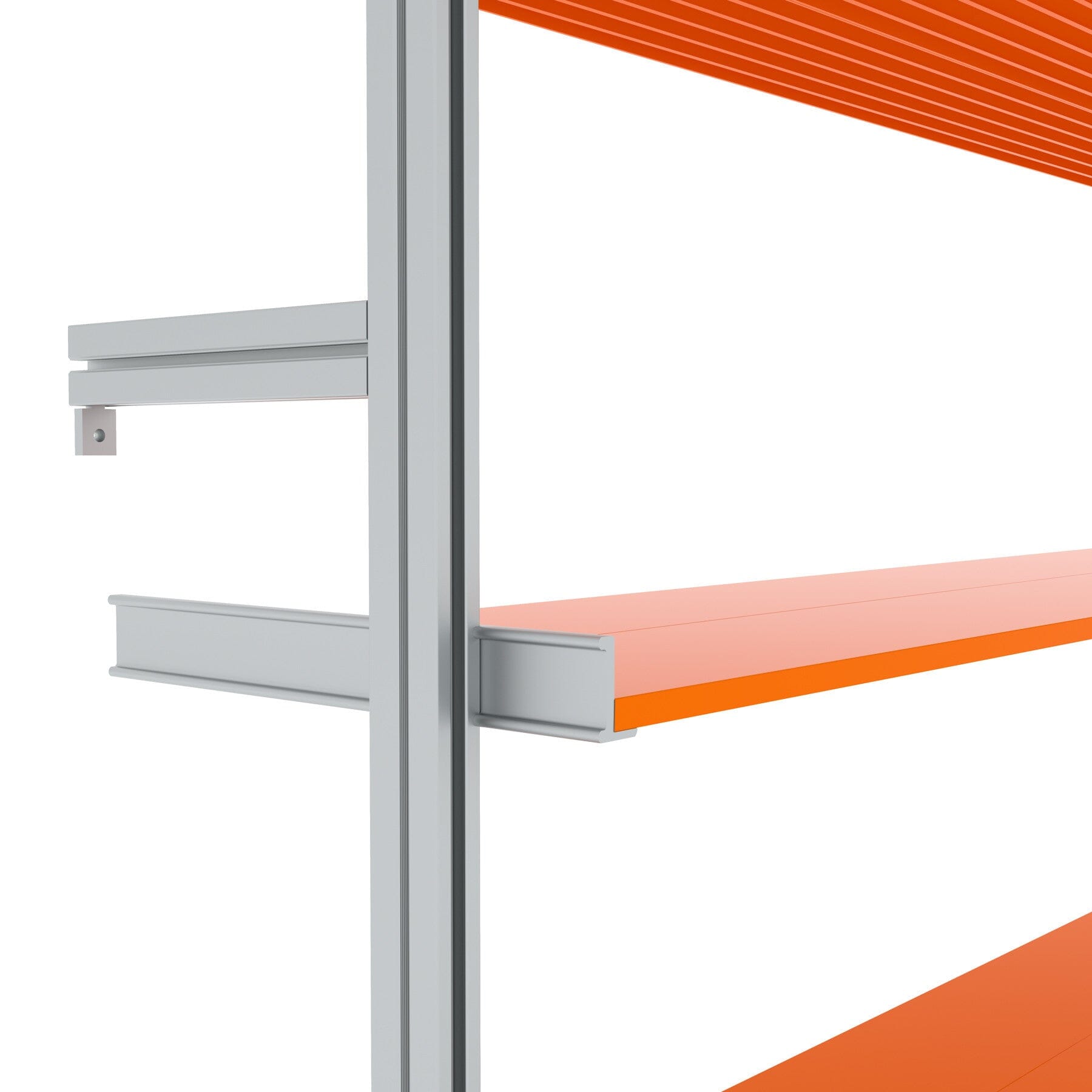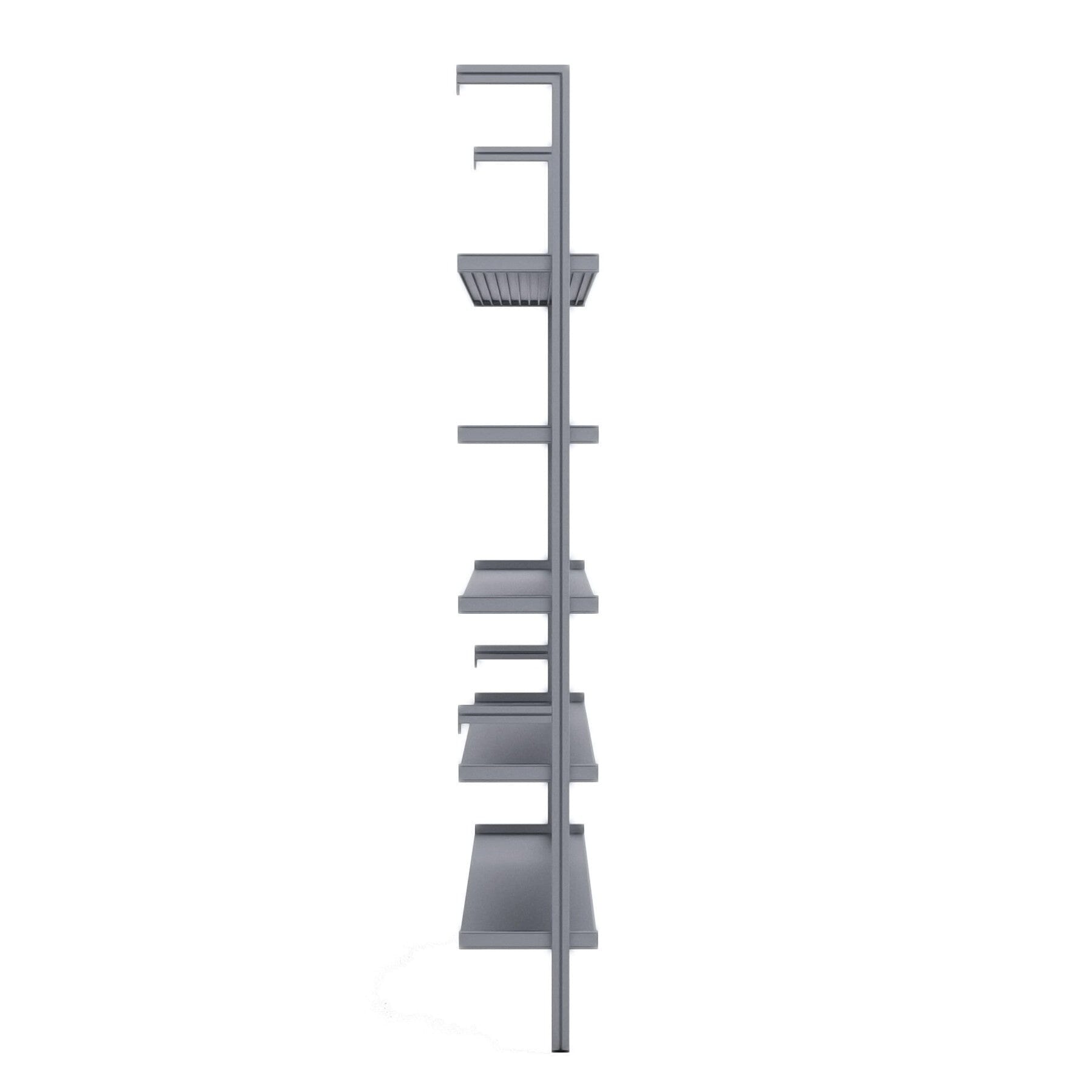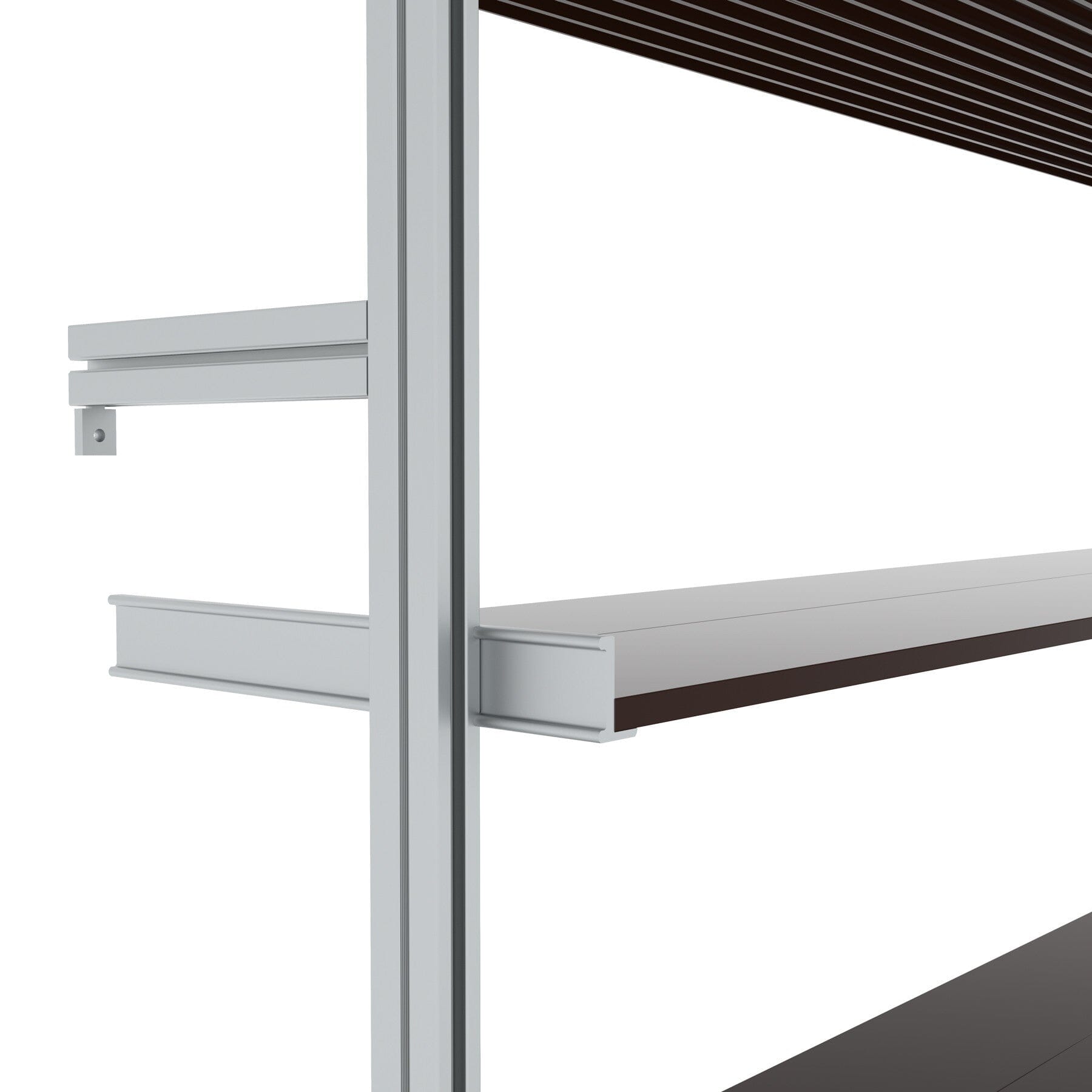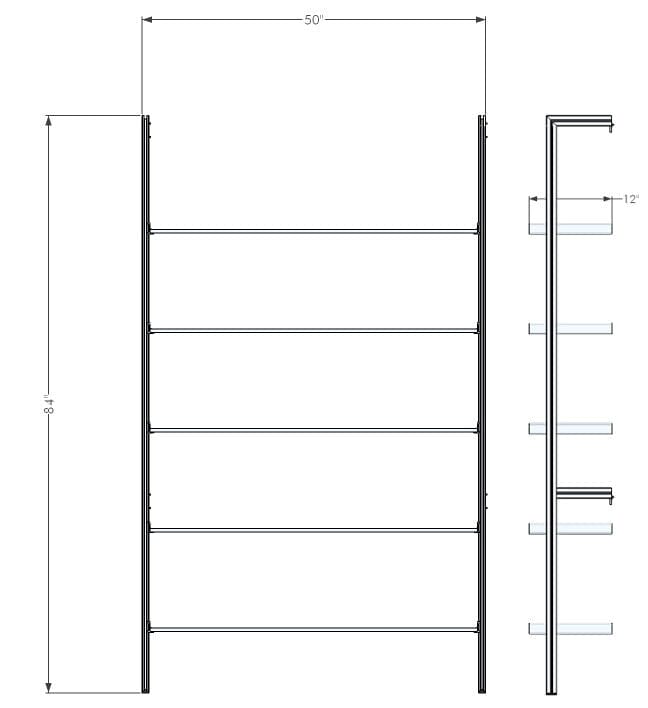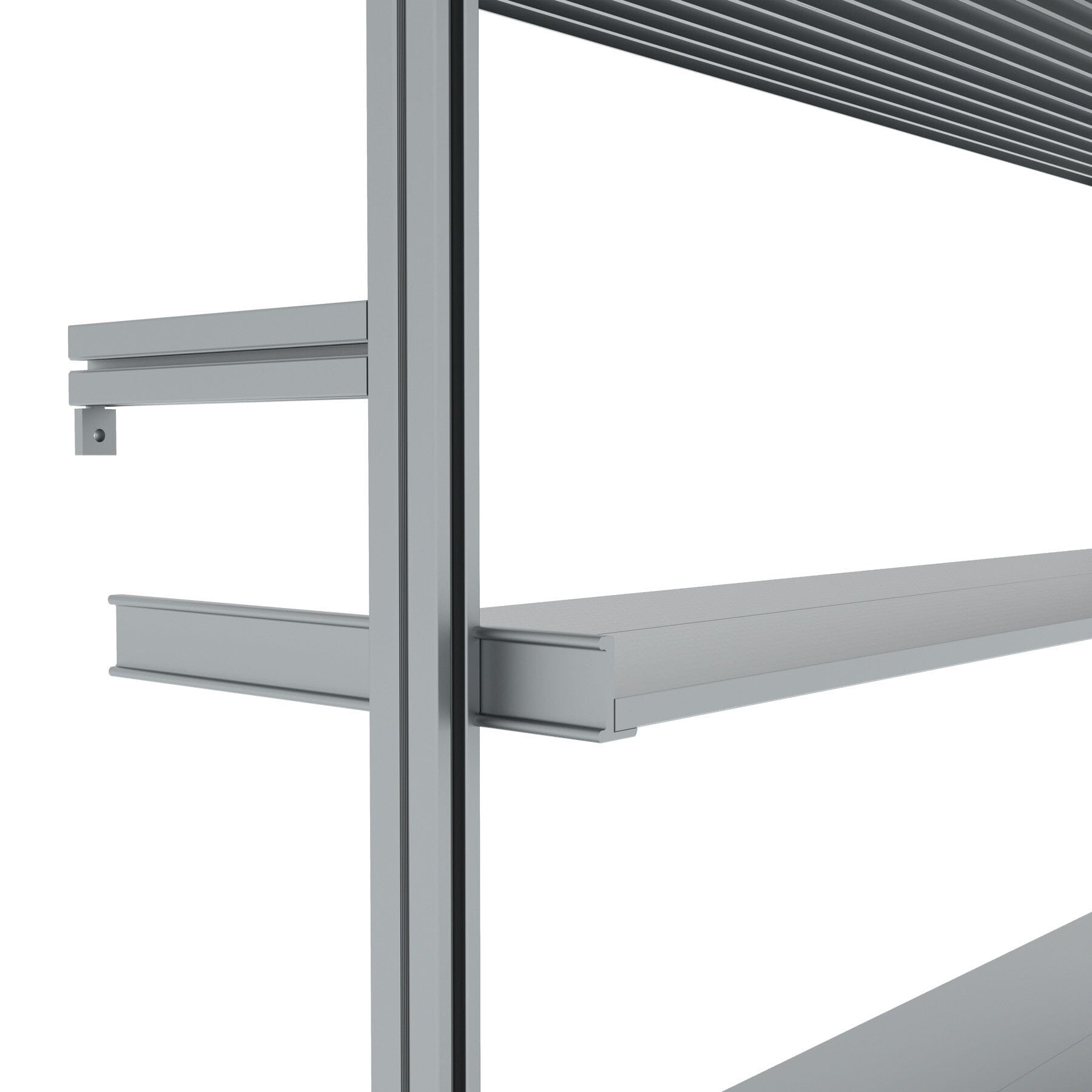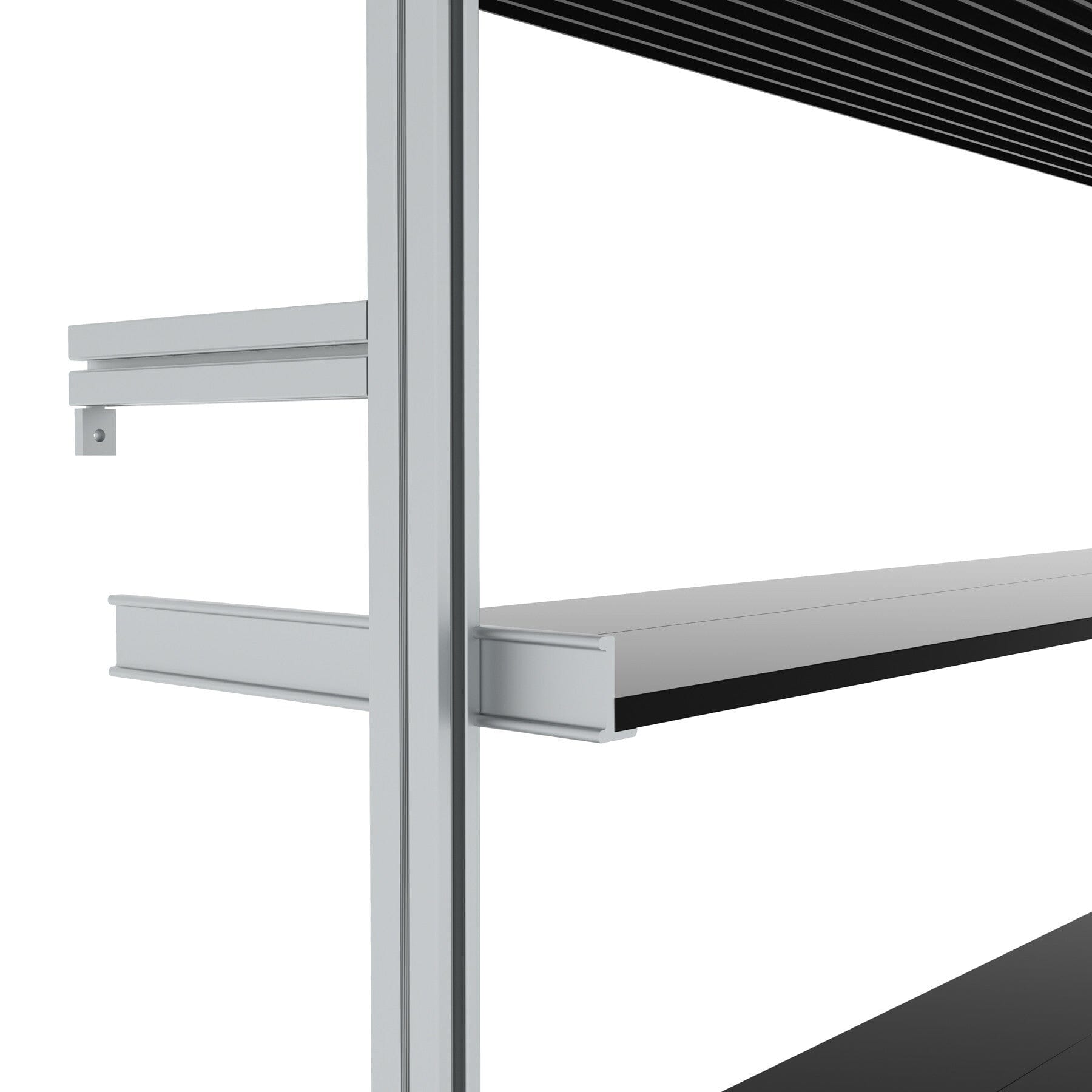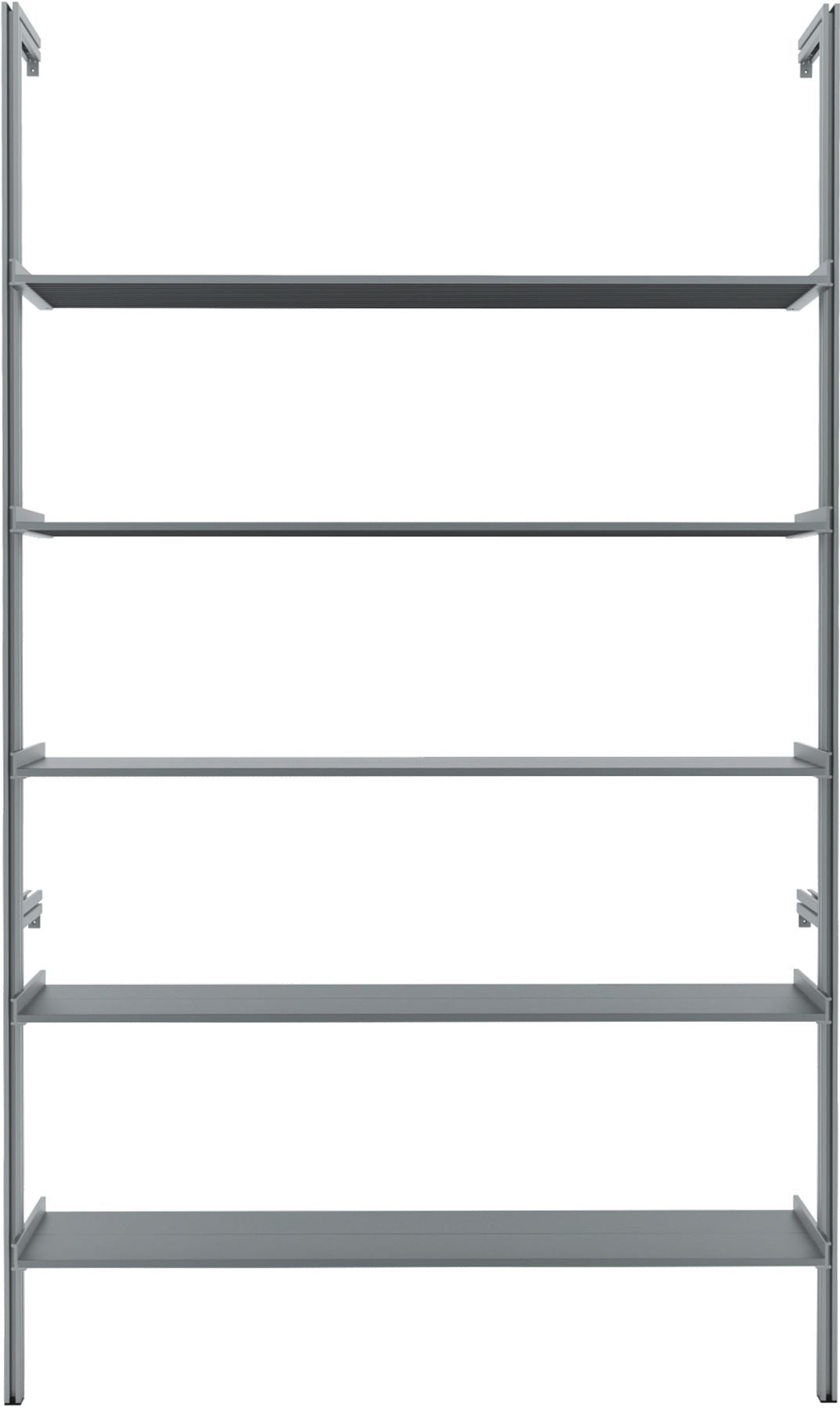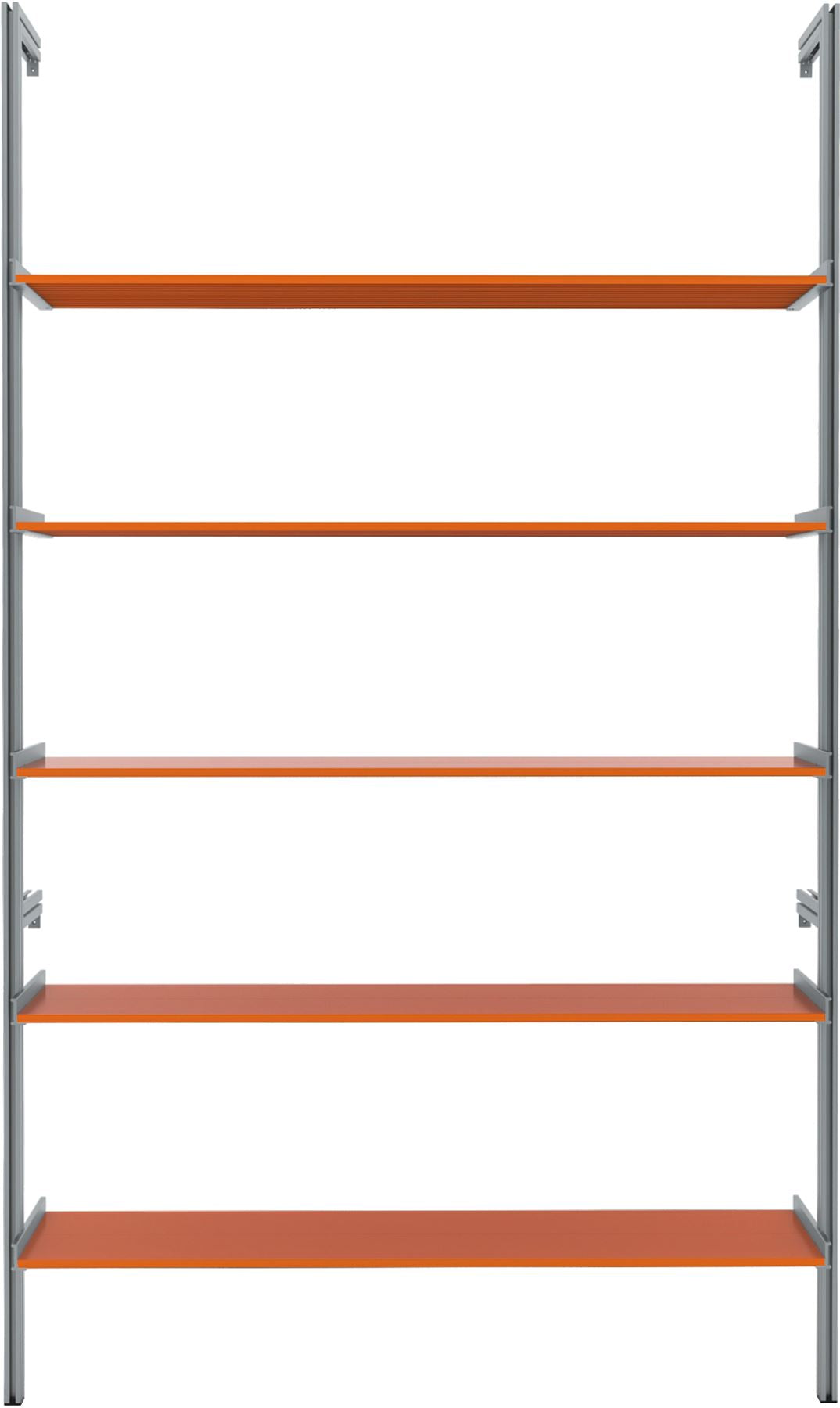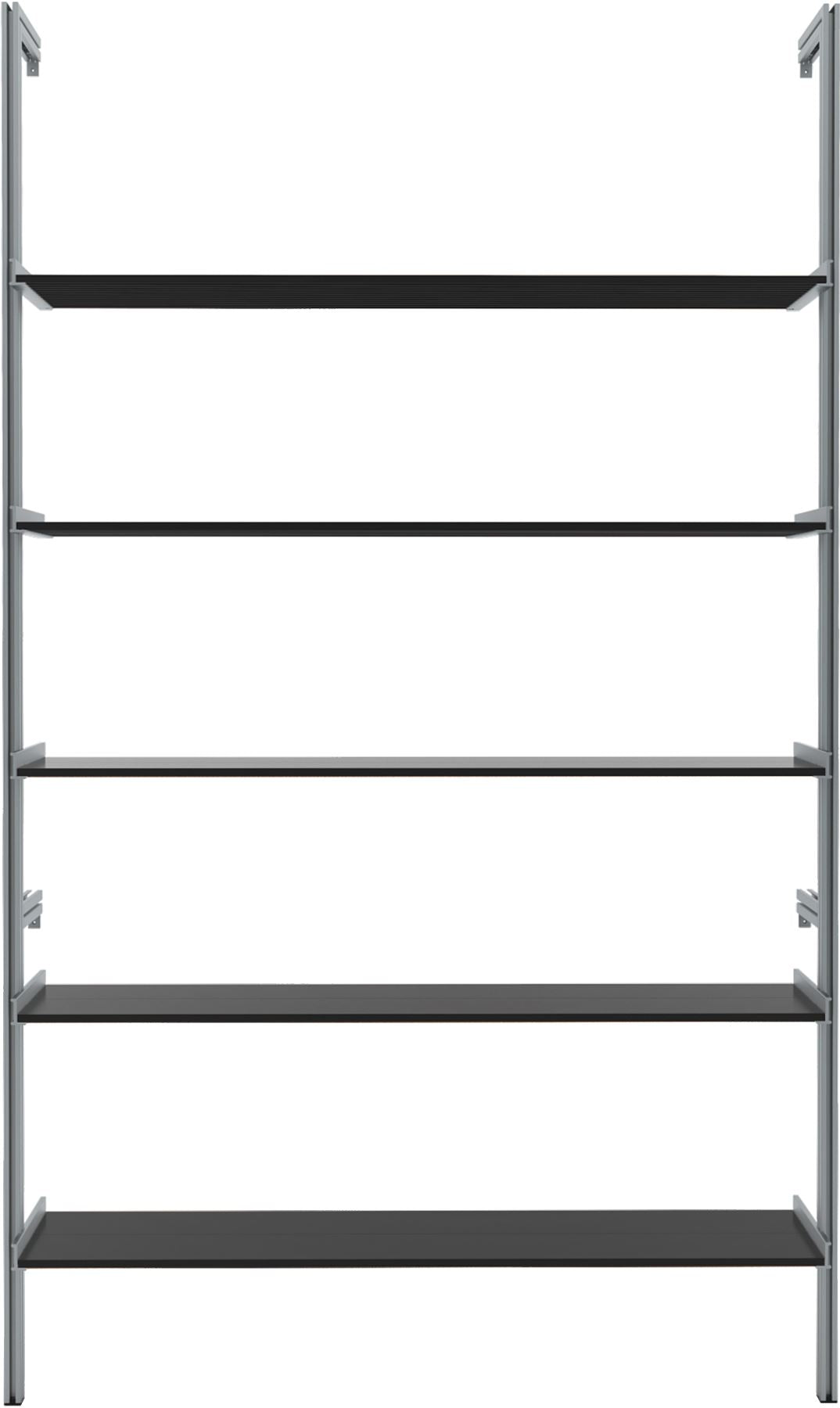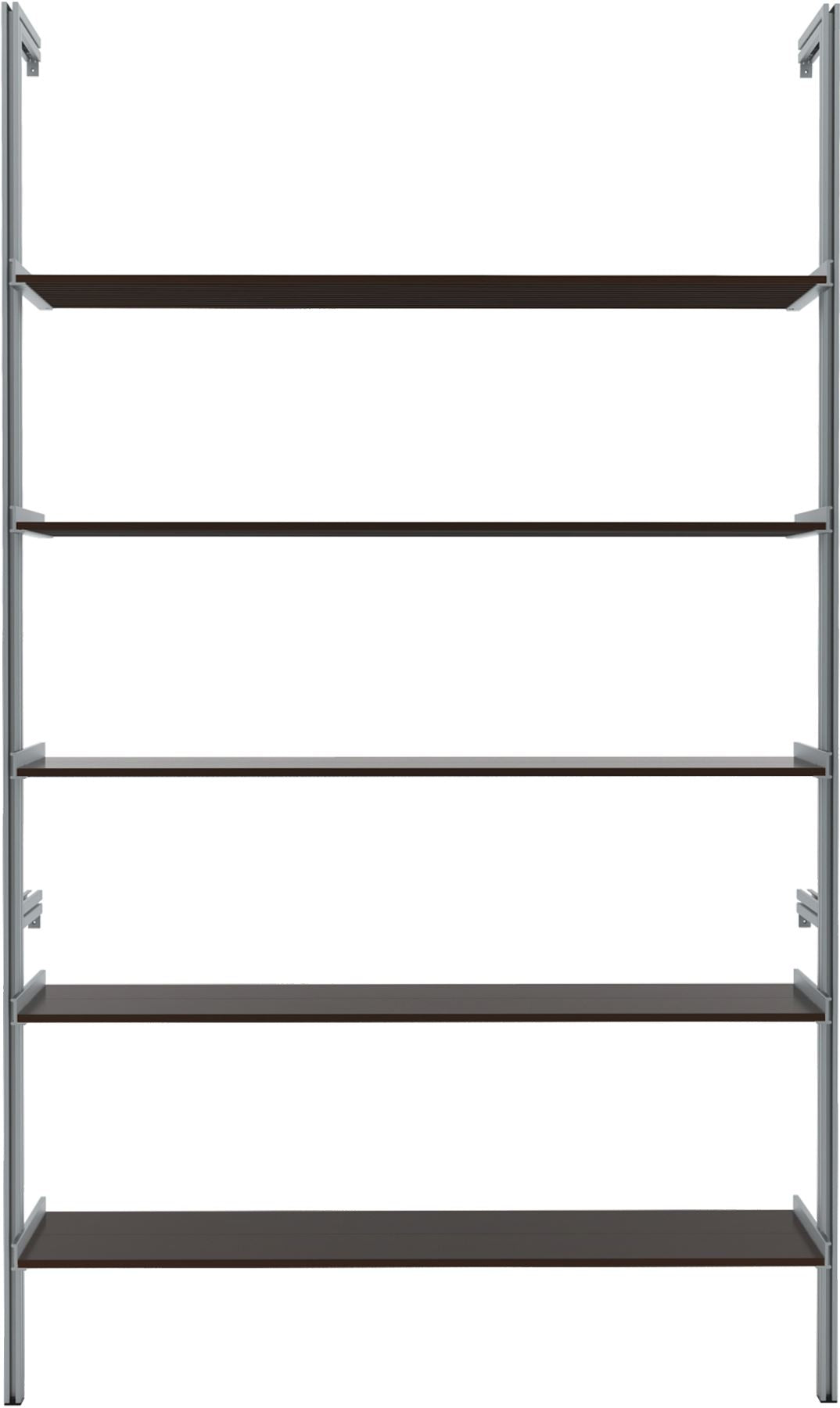 50" Wide Pole Mounted Aluminum Shelving
Satin Anodized Aluminum Poles with choice of anodized or powder coated adjustable aluminum shelves. Single unit mounts with four screws to any wall. Add more units to fill an entire wall.
The PAL50 design is strong enough to hold books even with a 48" shelf span.  All the shelves are independent so they can be at any height.  Order multiple PAL50's and put the shelves at the same level or stagger them along the wall.
Feature Images shows possible design configuration including add-on shelves.   Comes with 5 shelves.
Materials
Poles and shelves are made of extruded anodized aluminum and powder coated when color is specified.
Dimensions
50"W X 84"H X 12" D
Load Capacity
100 lbs per Shelf