Build your dream
Media Builder
Build your own dream unit by using extensions to create bays of varied width.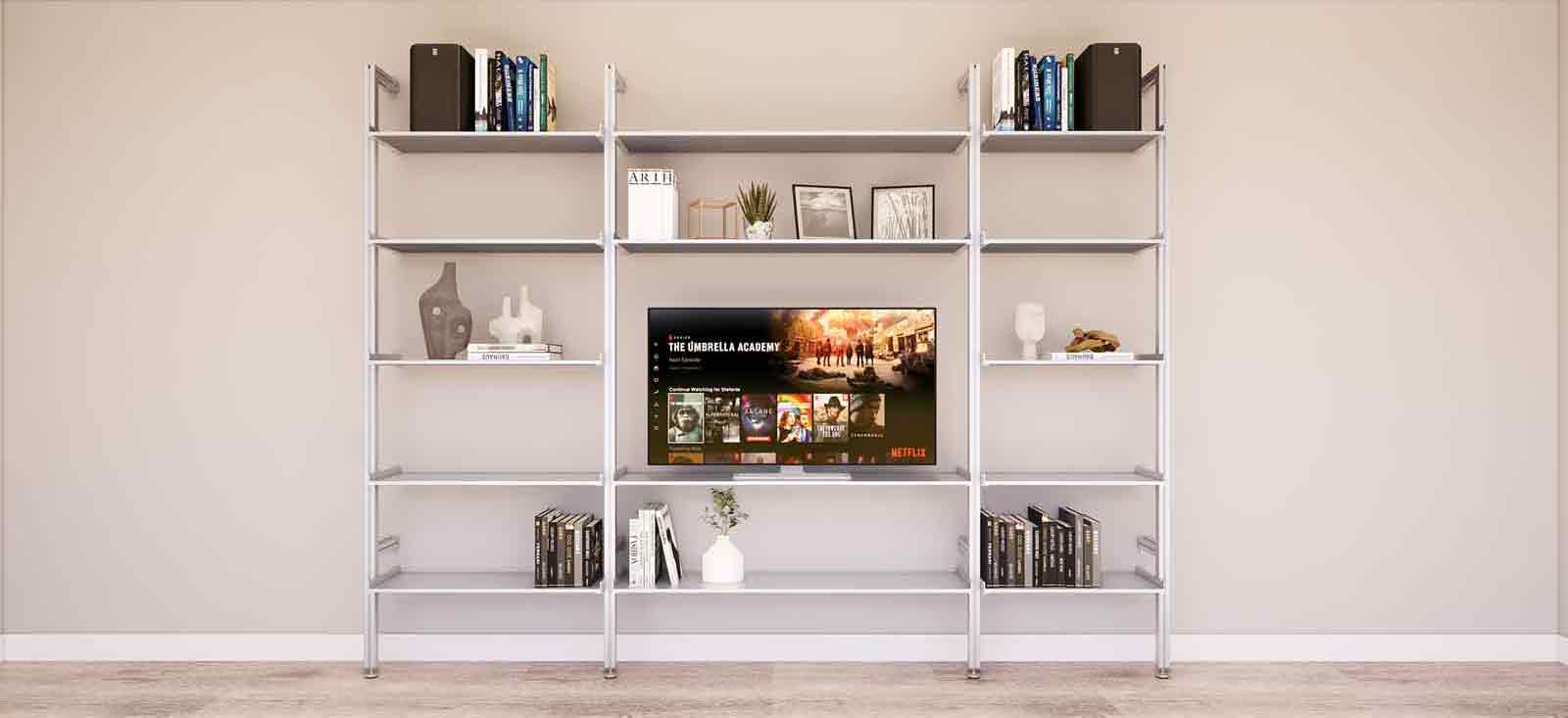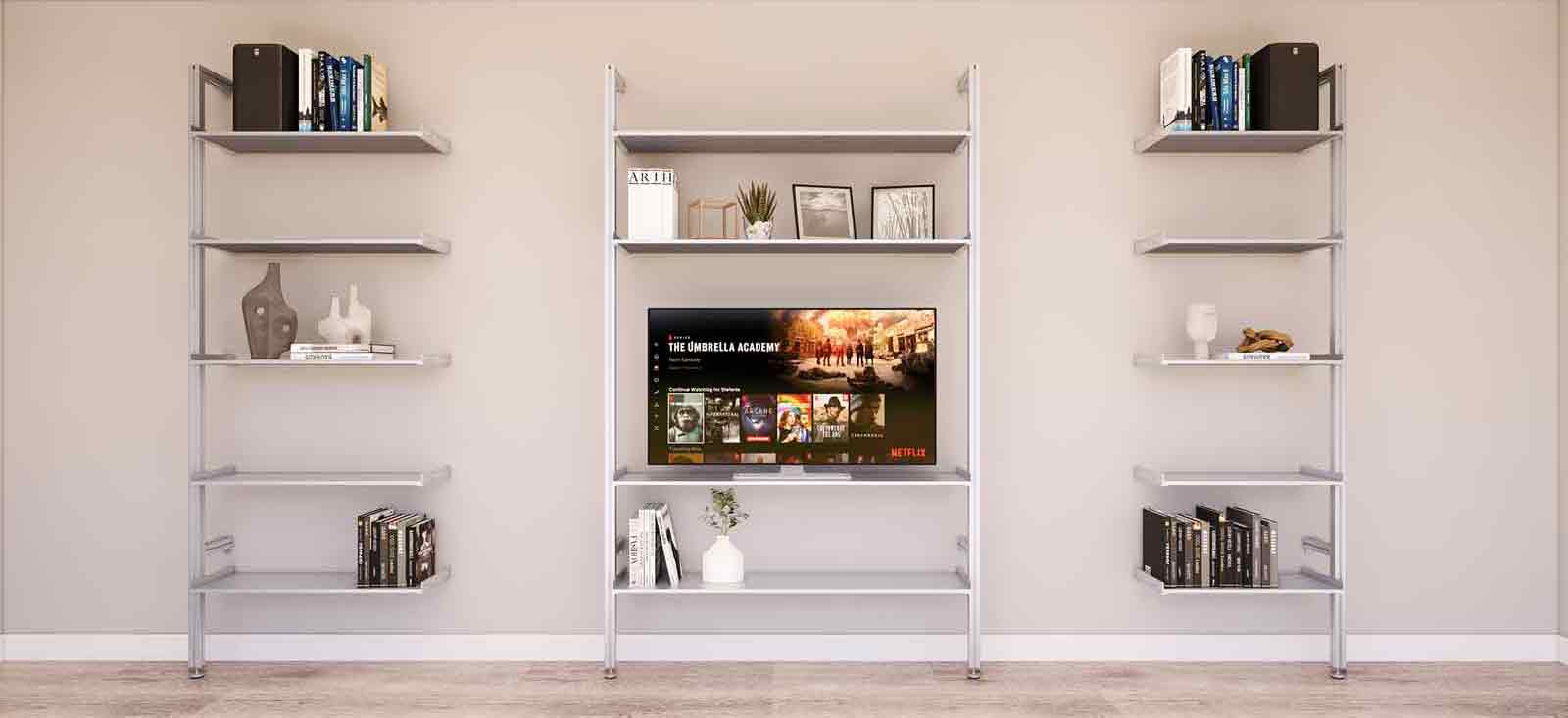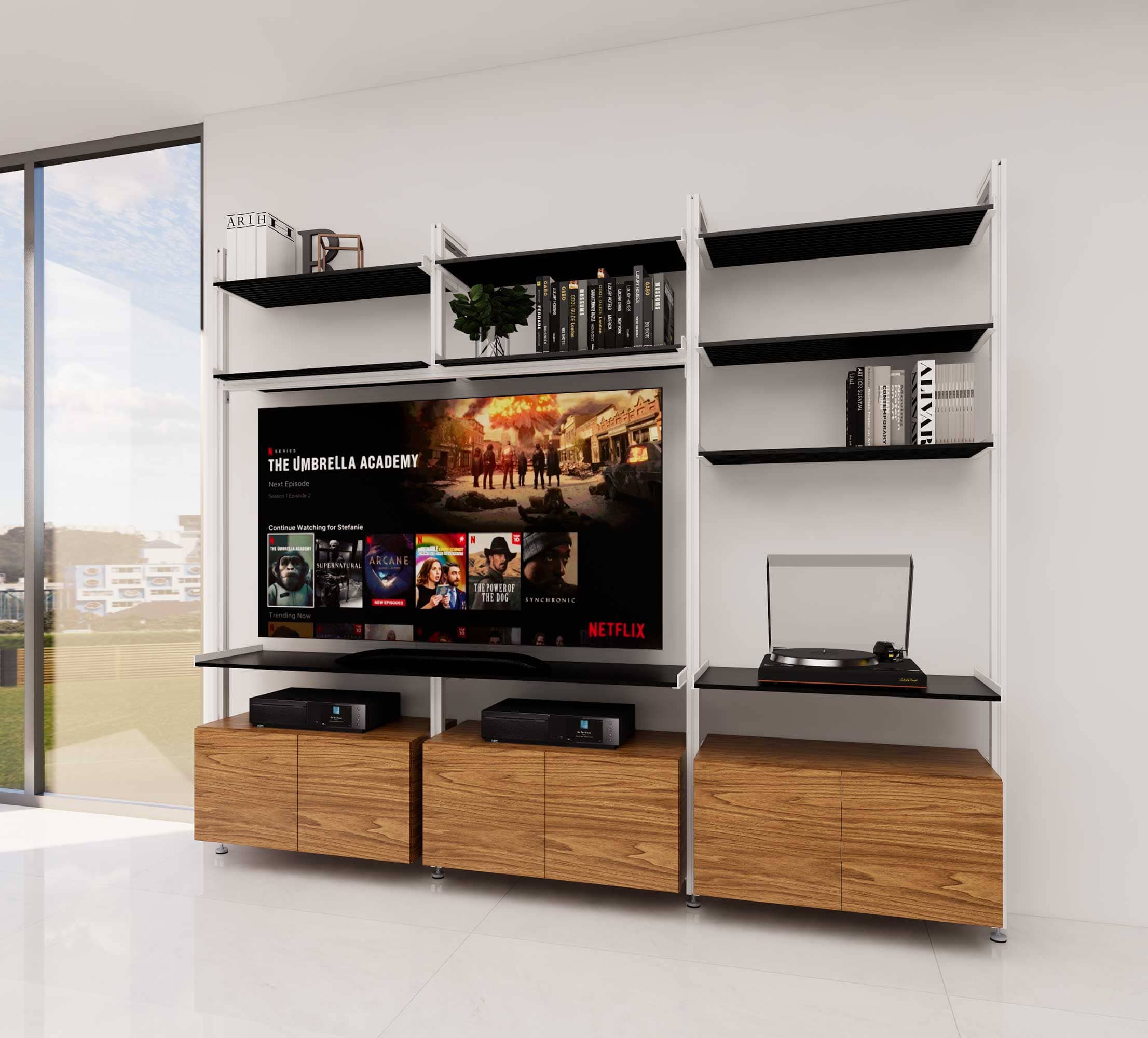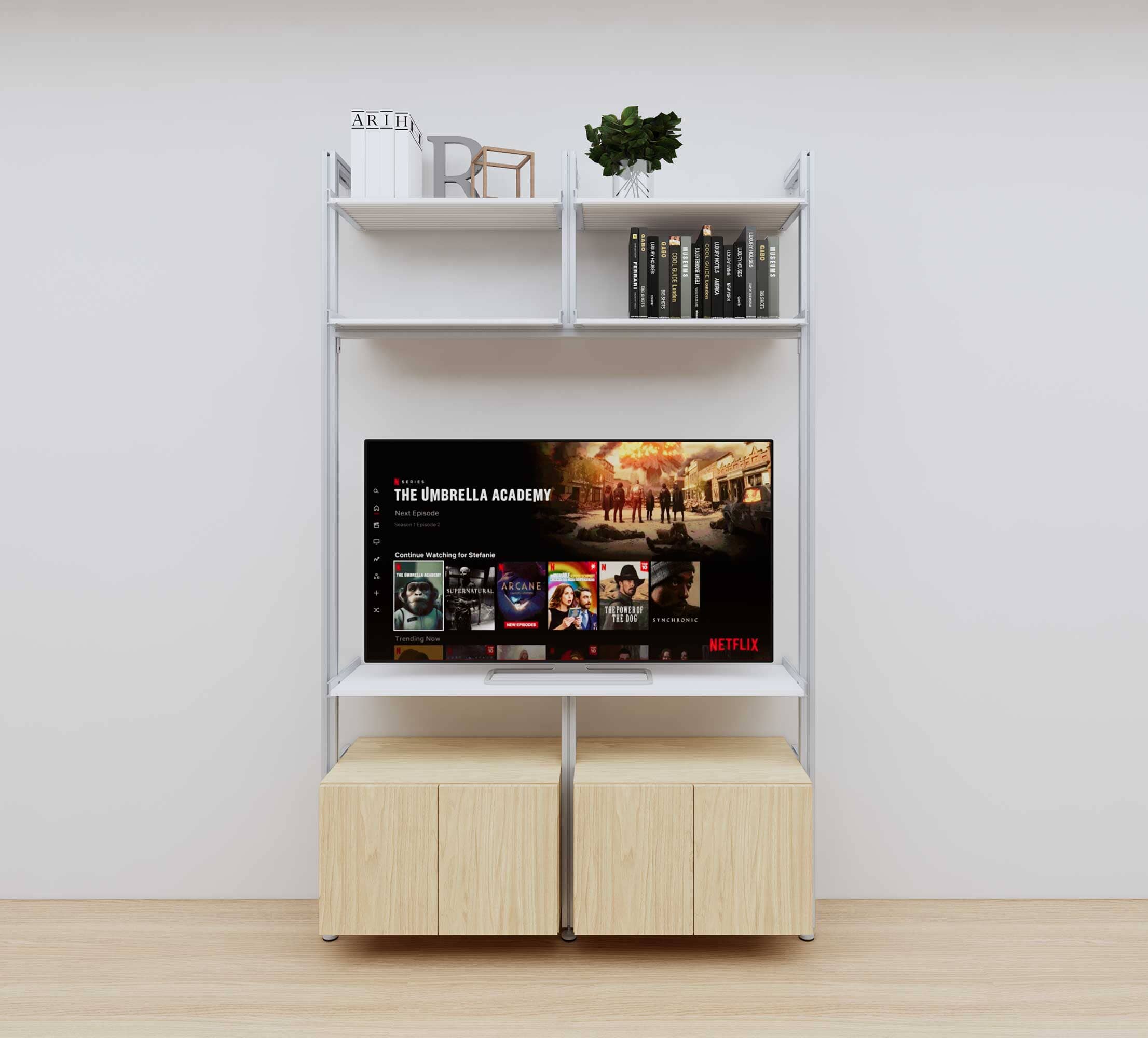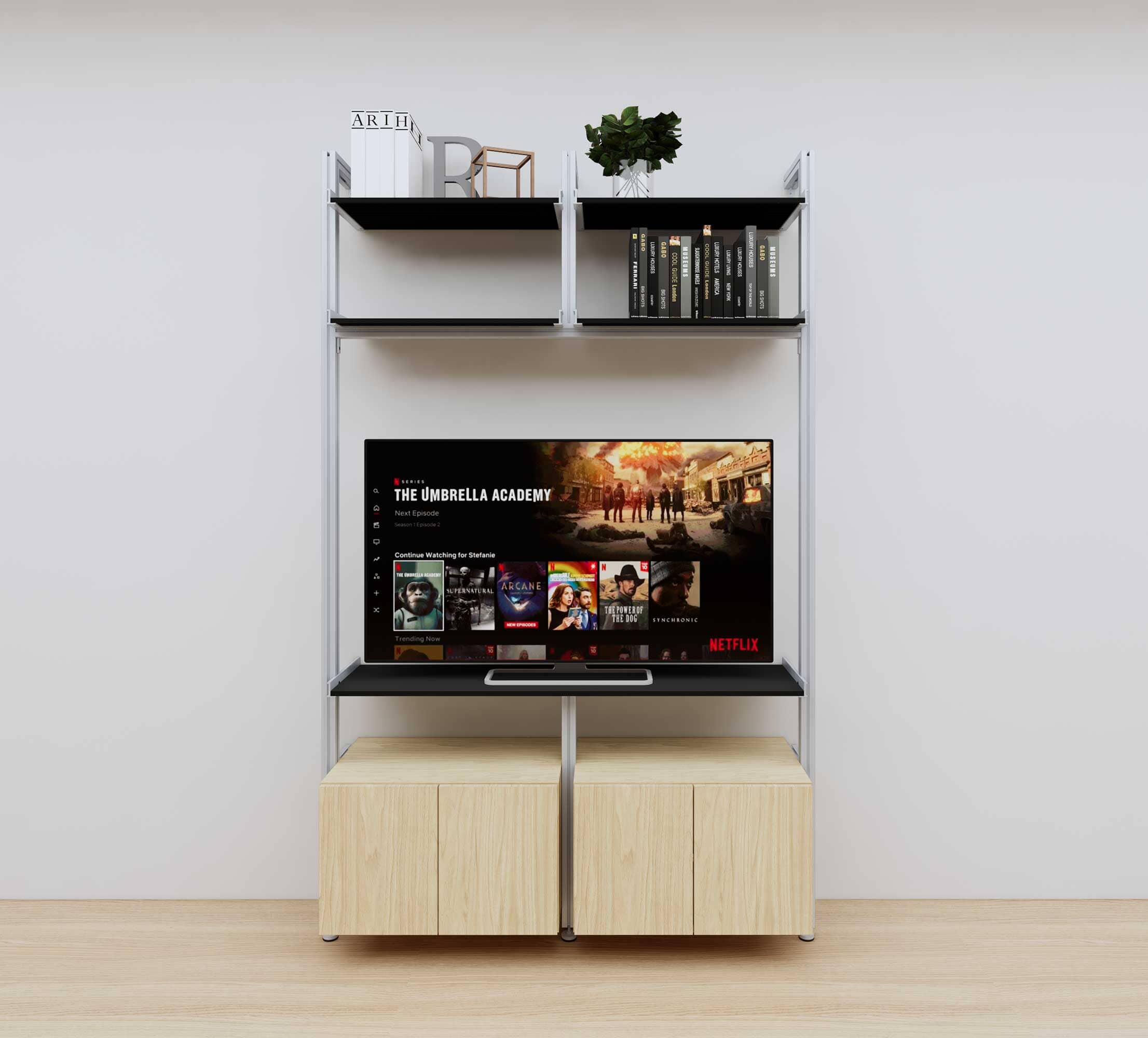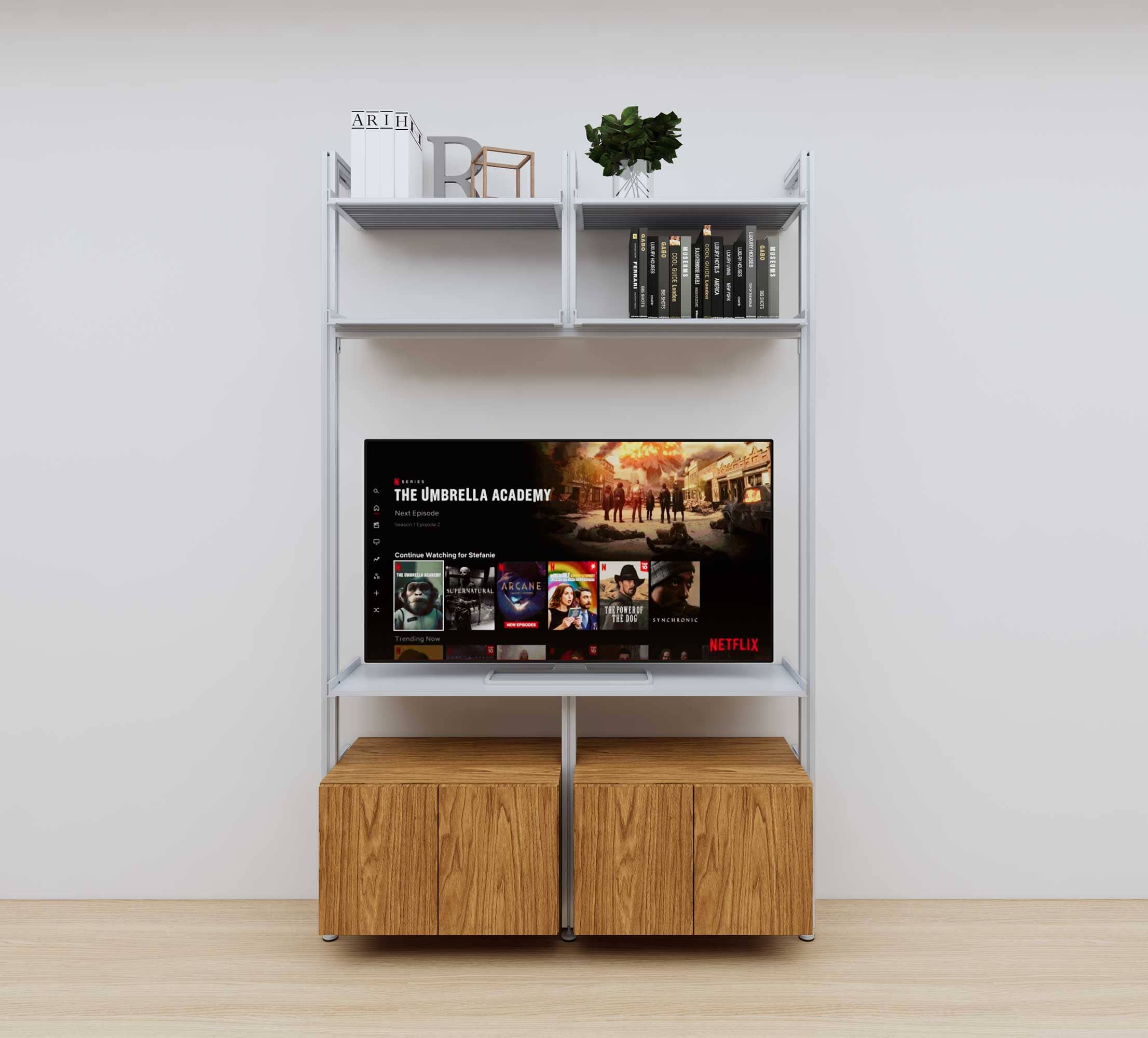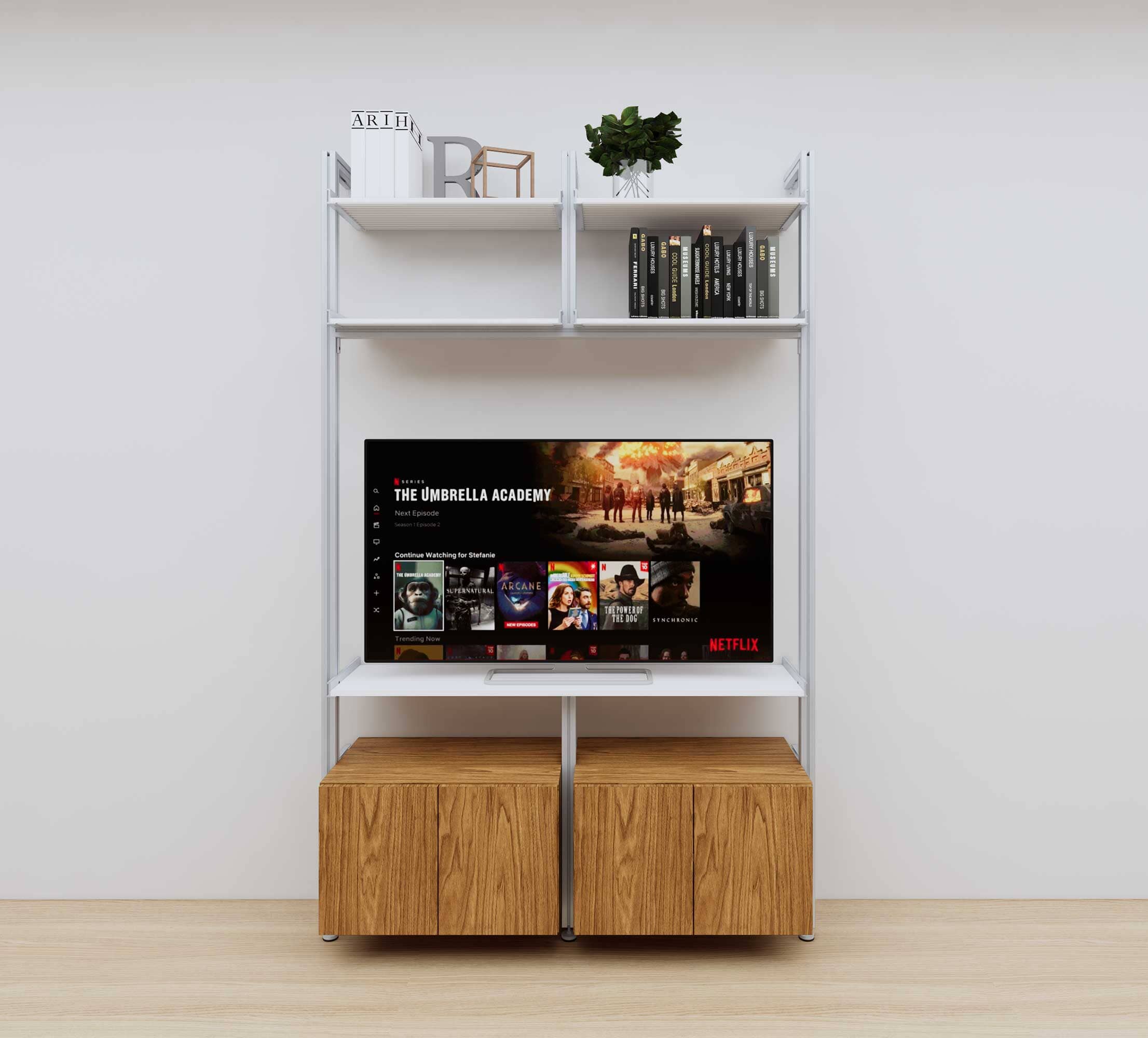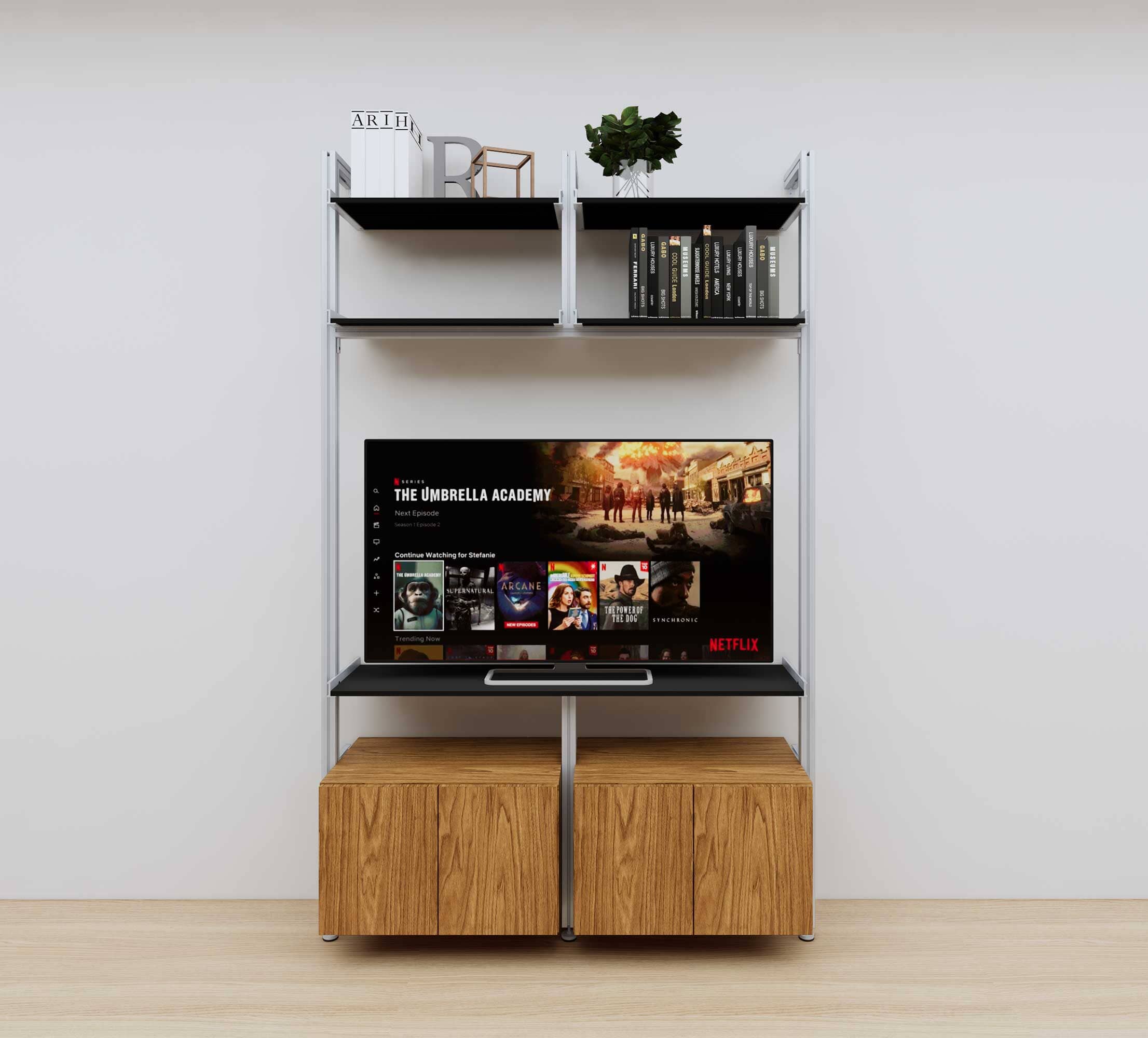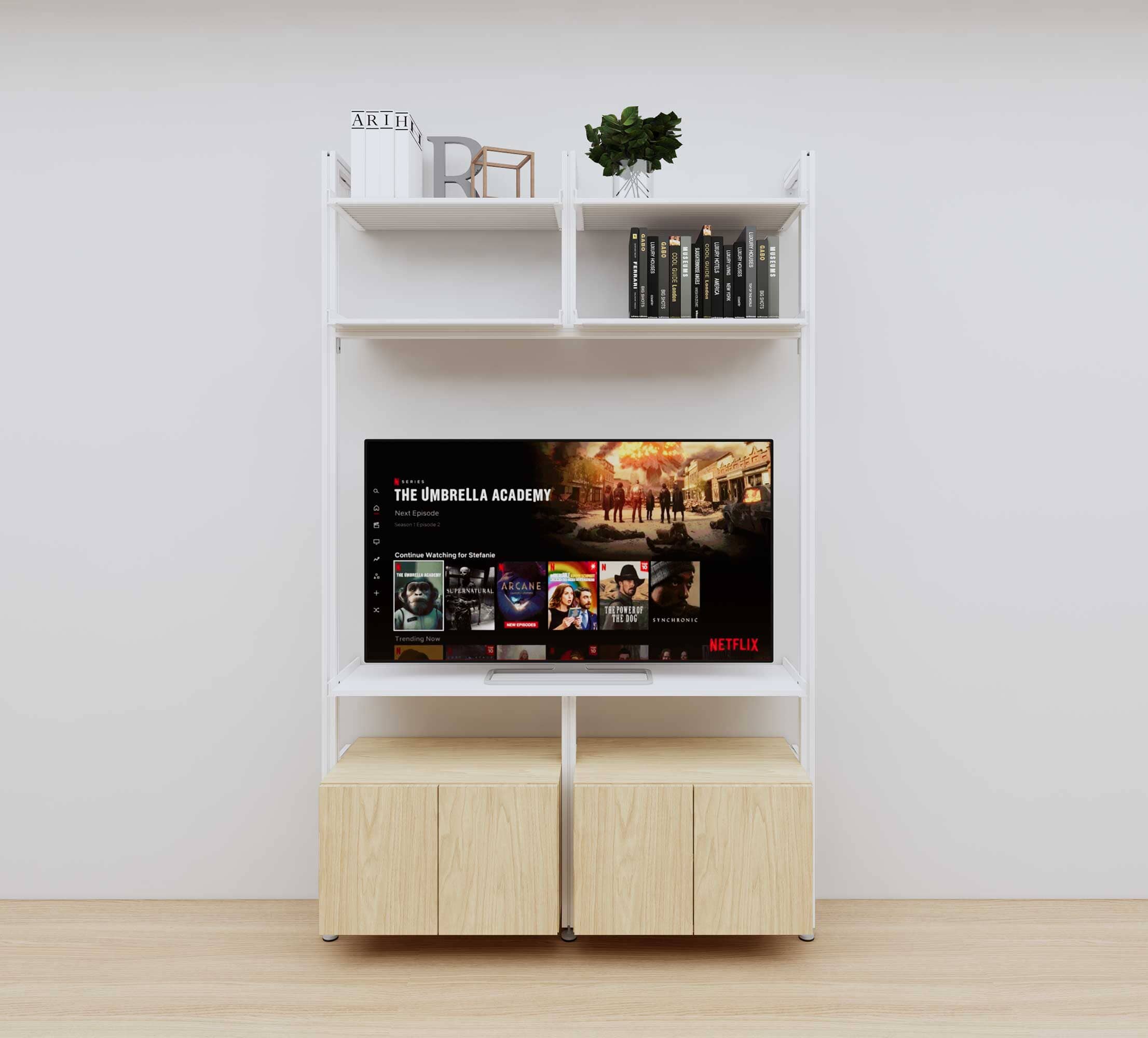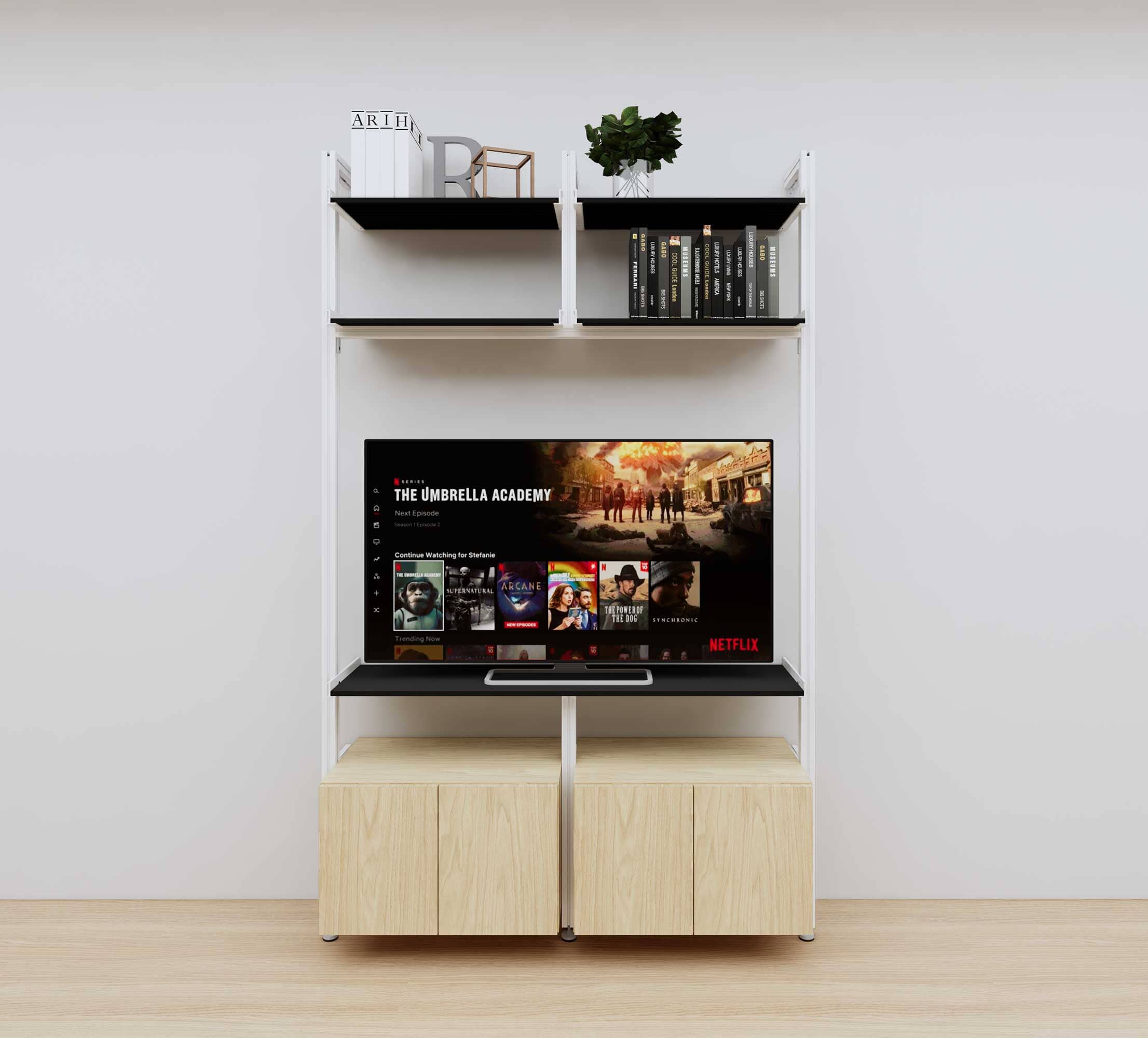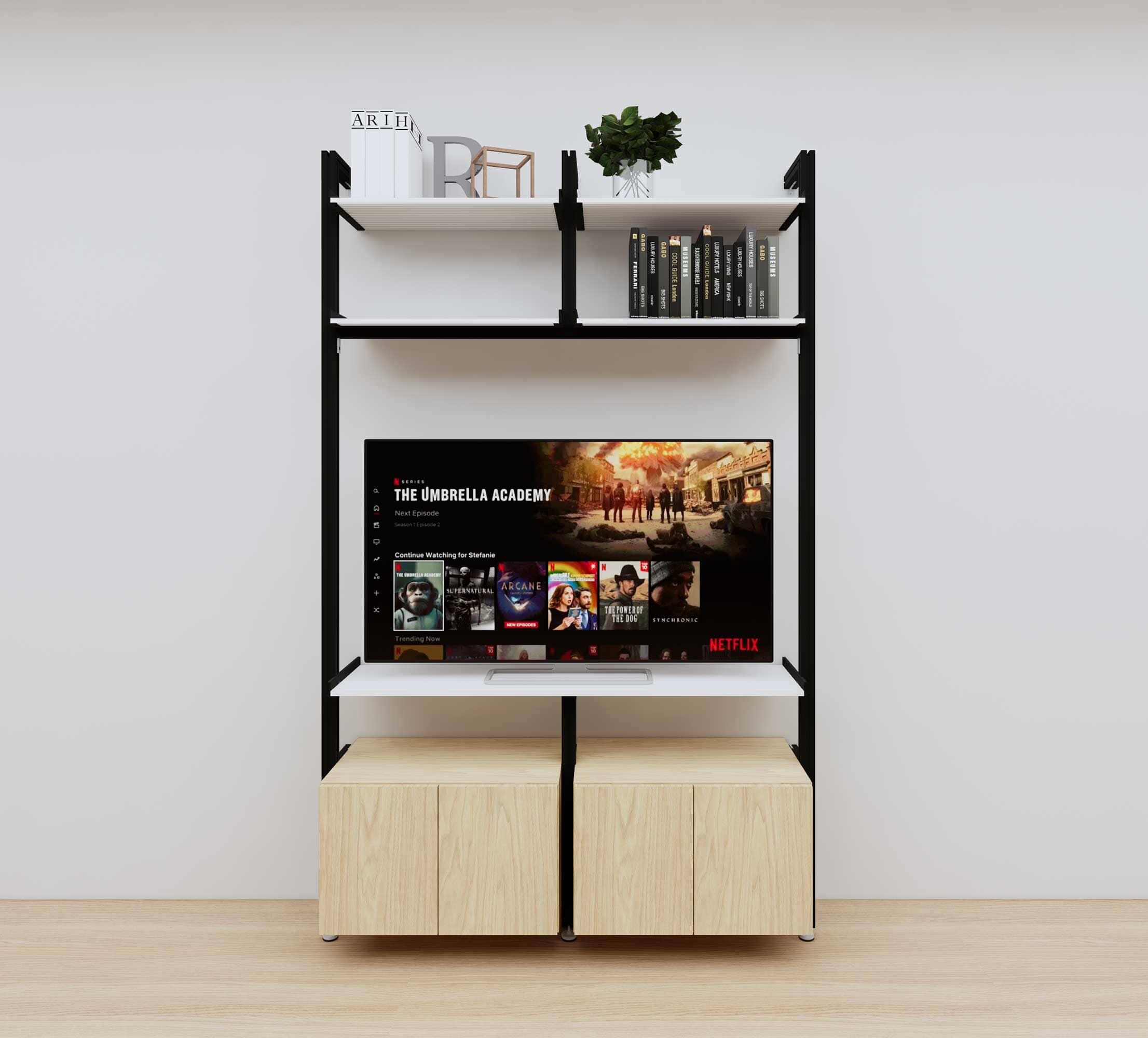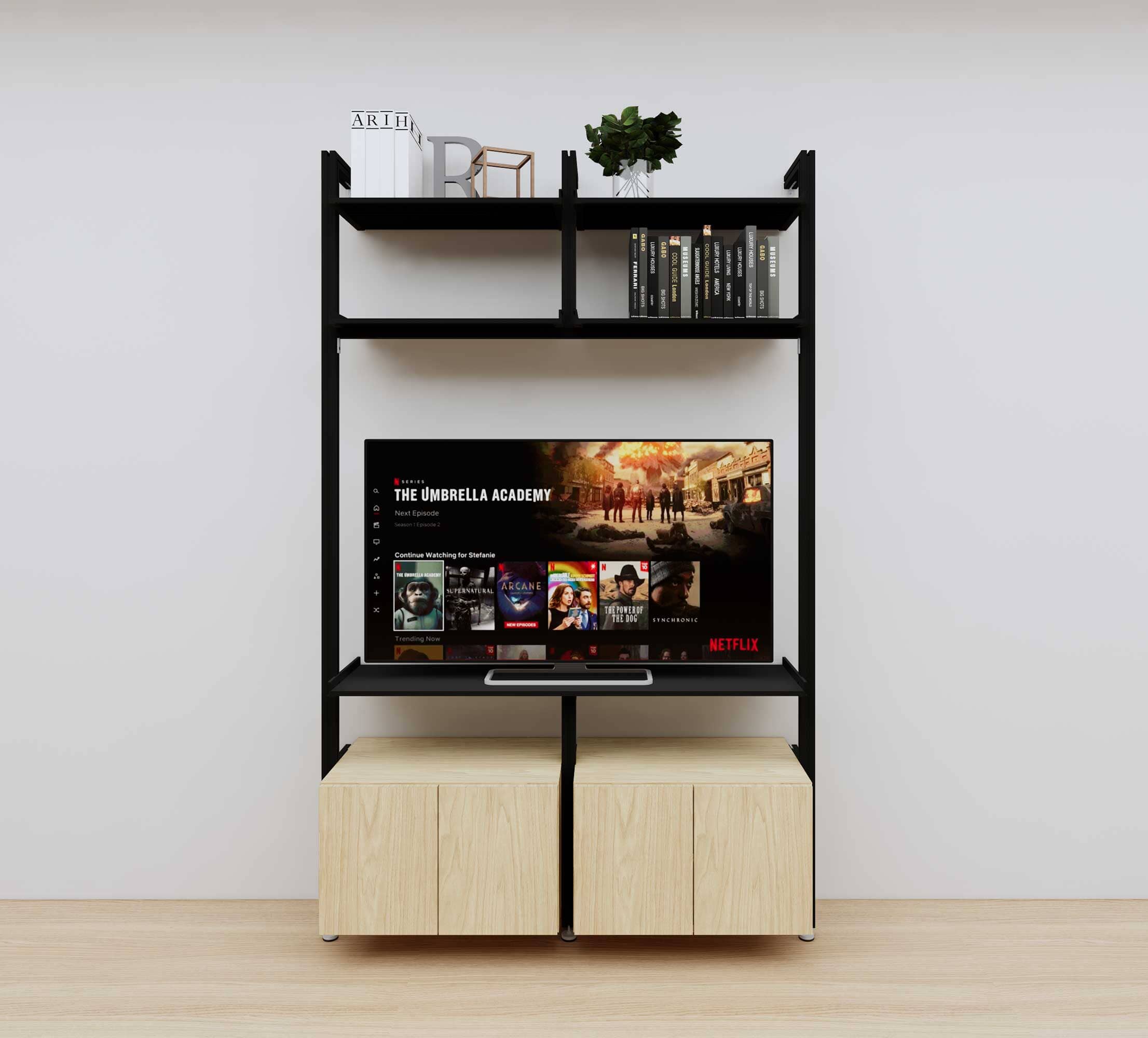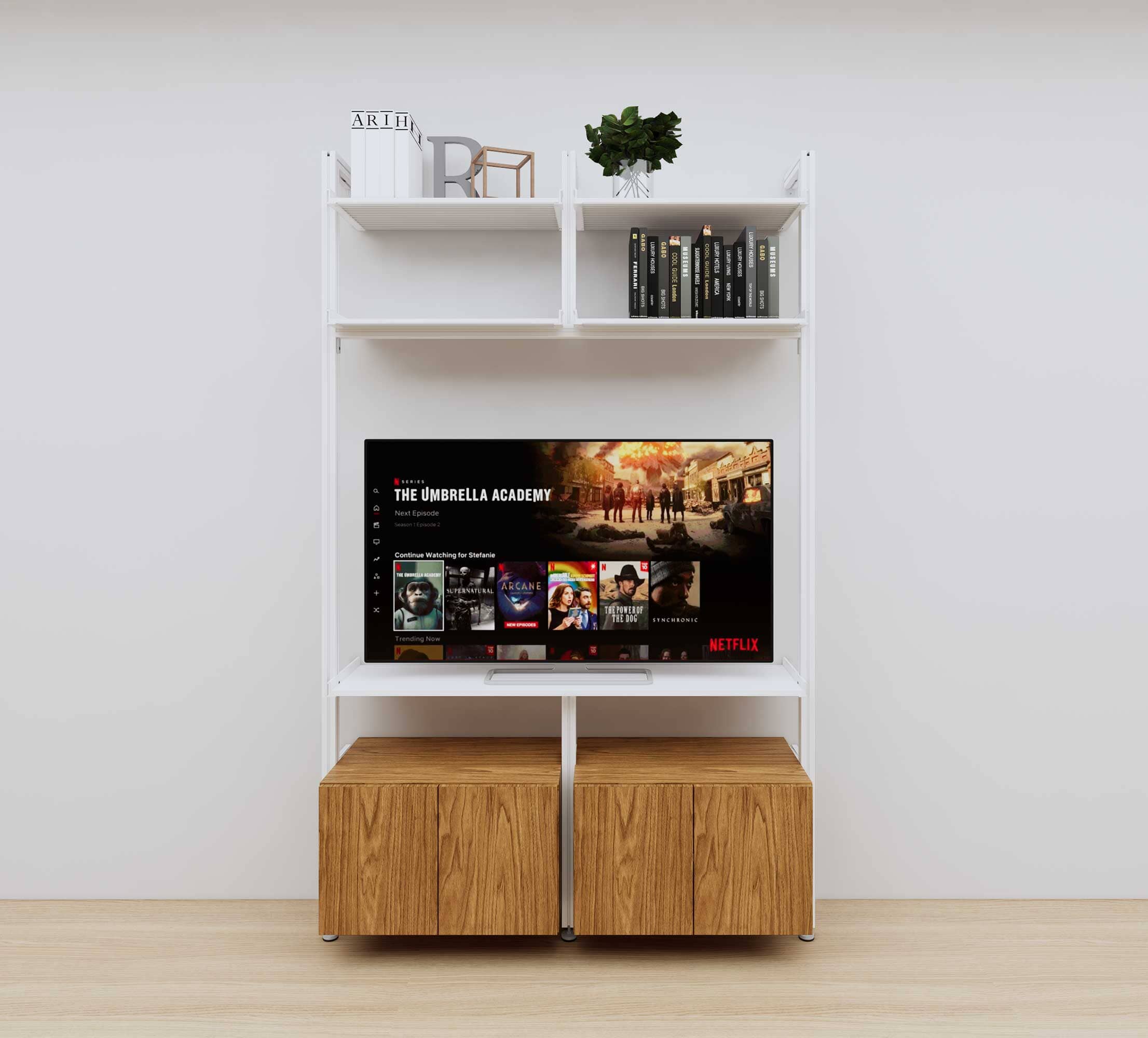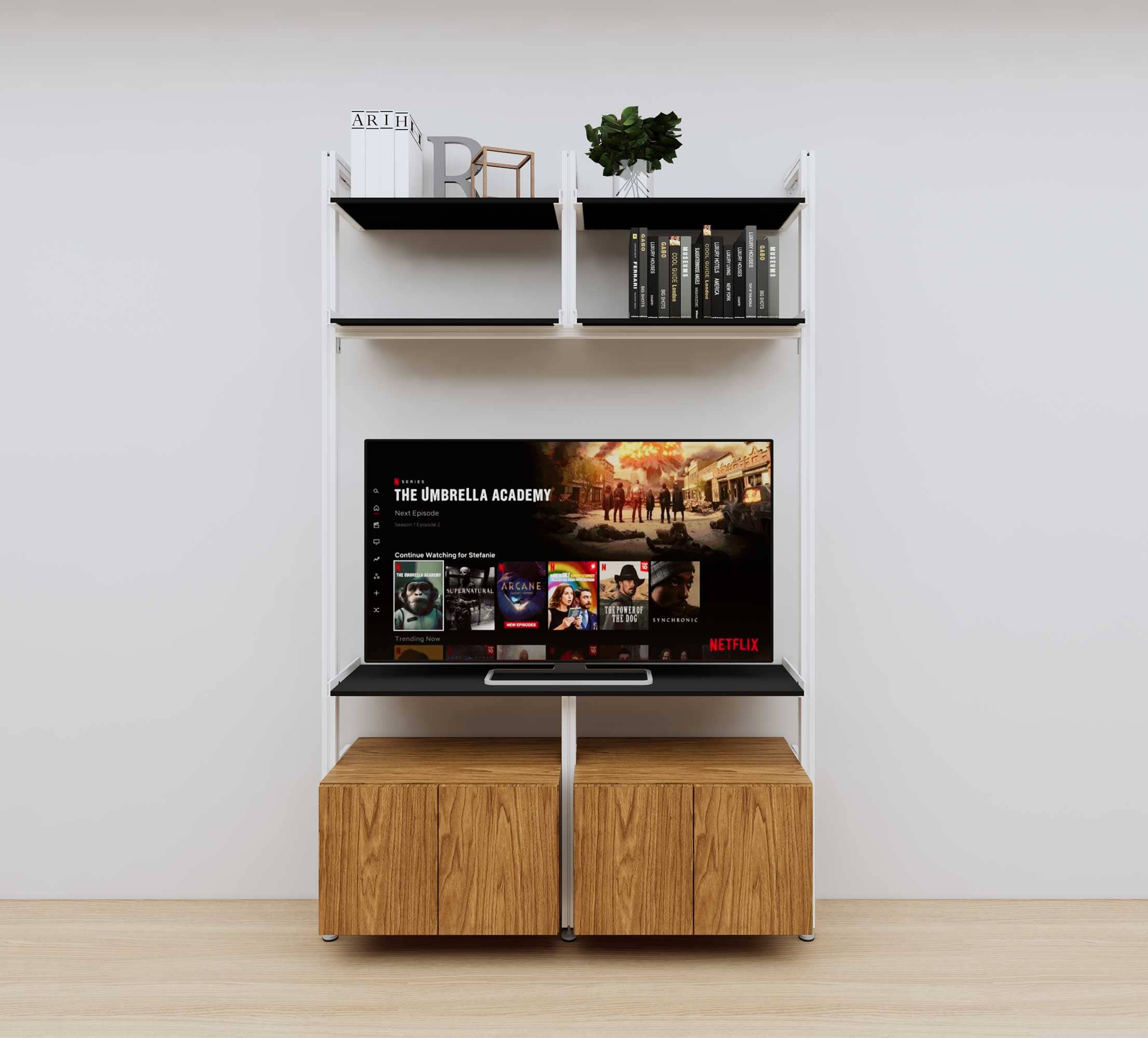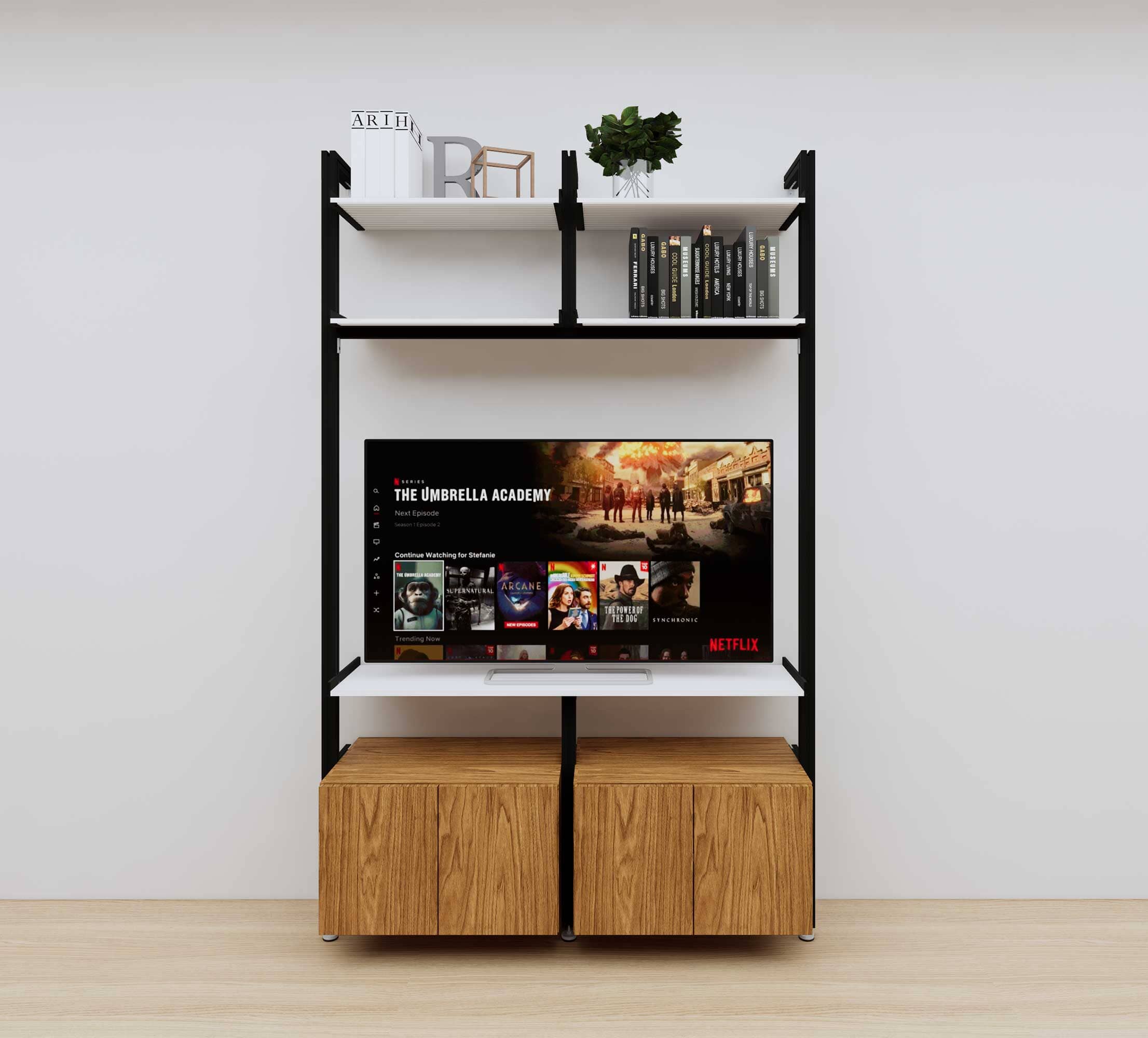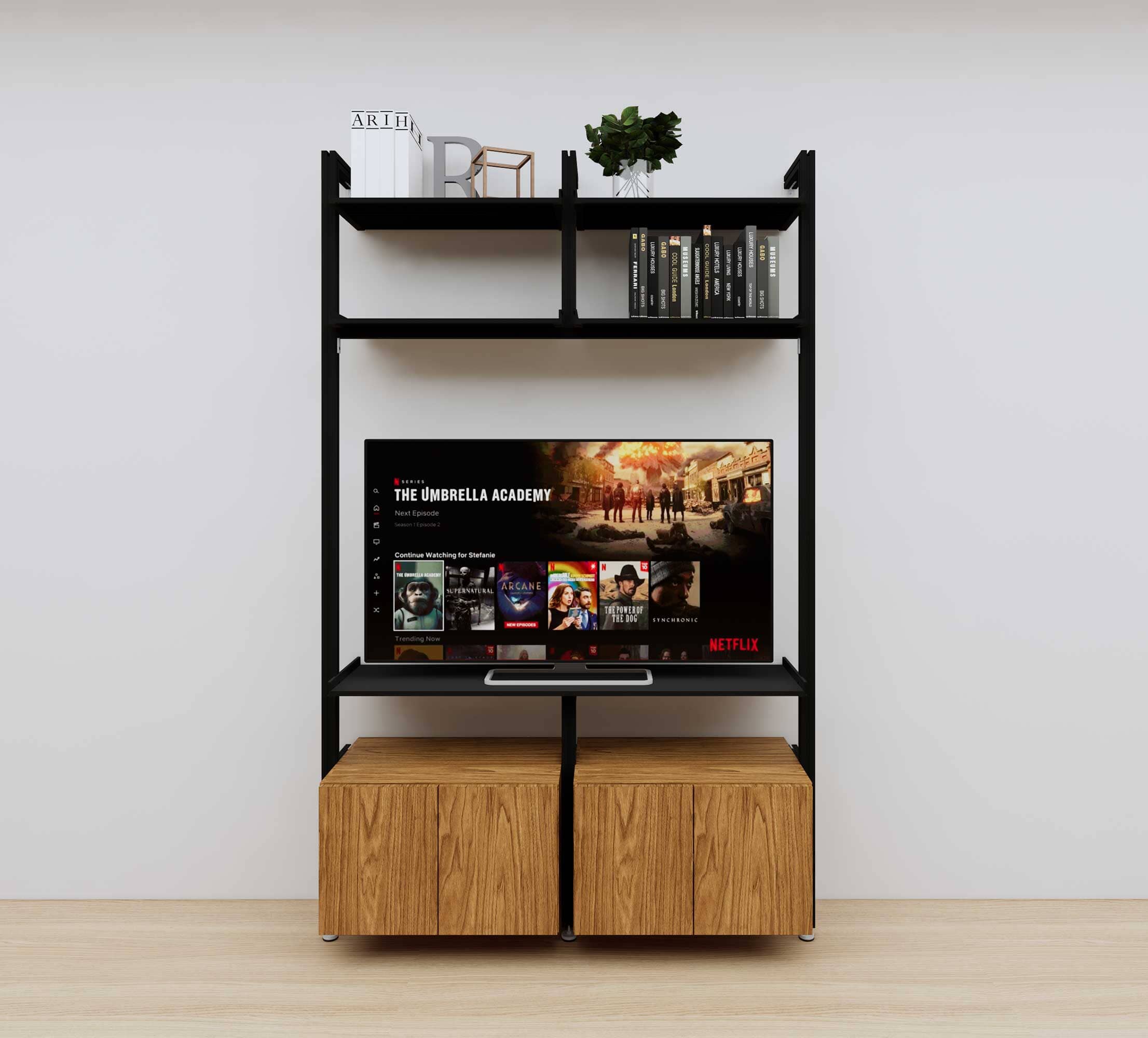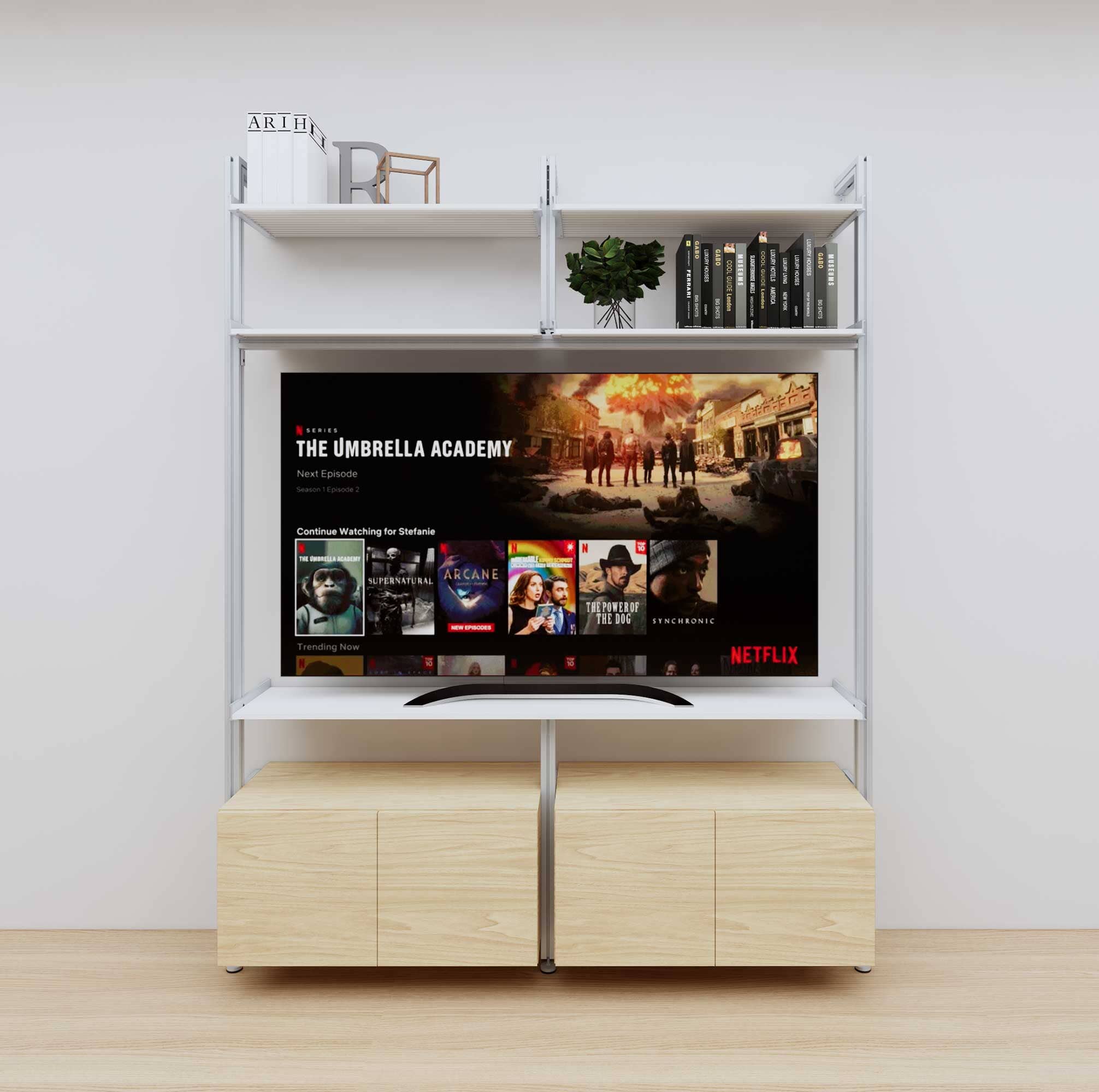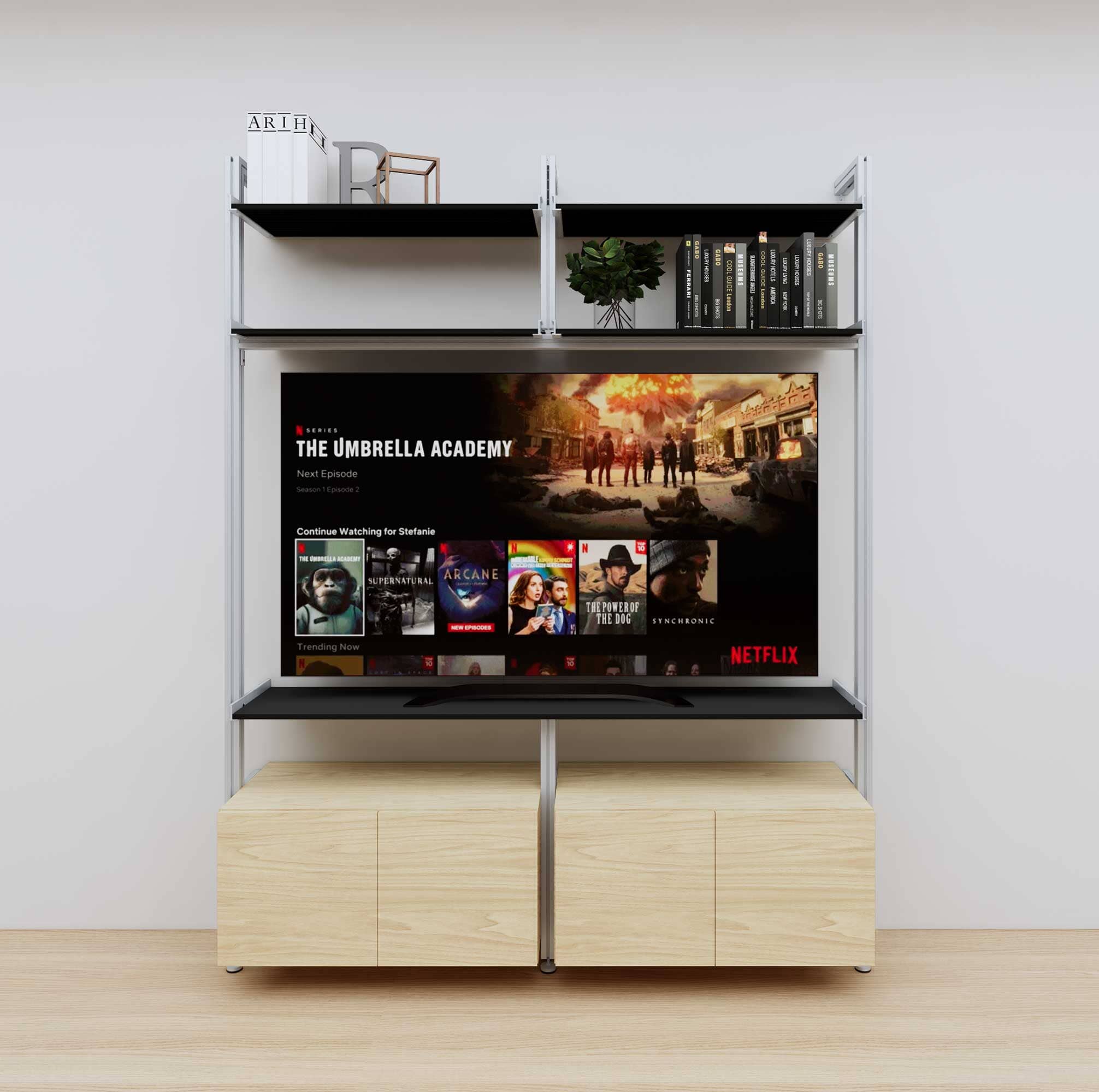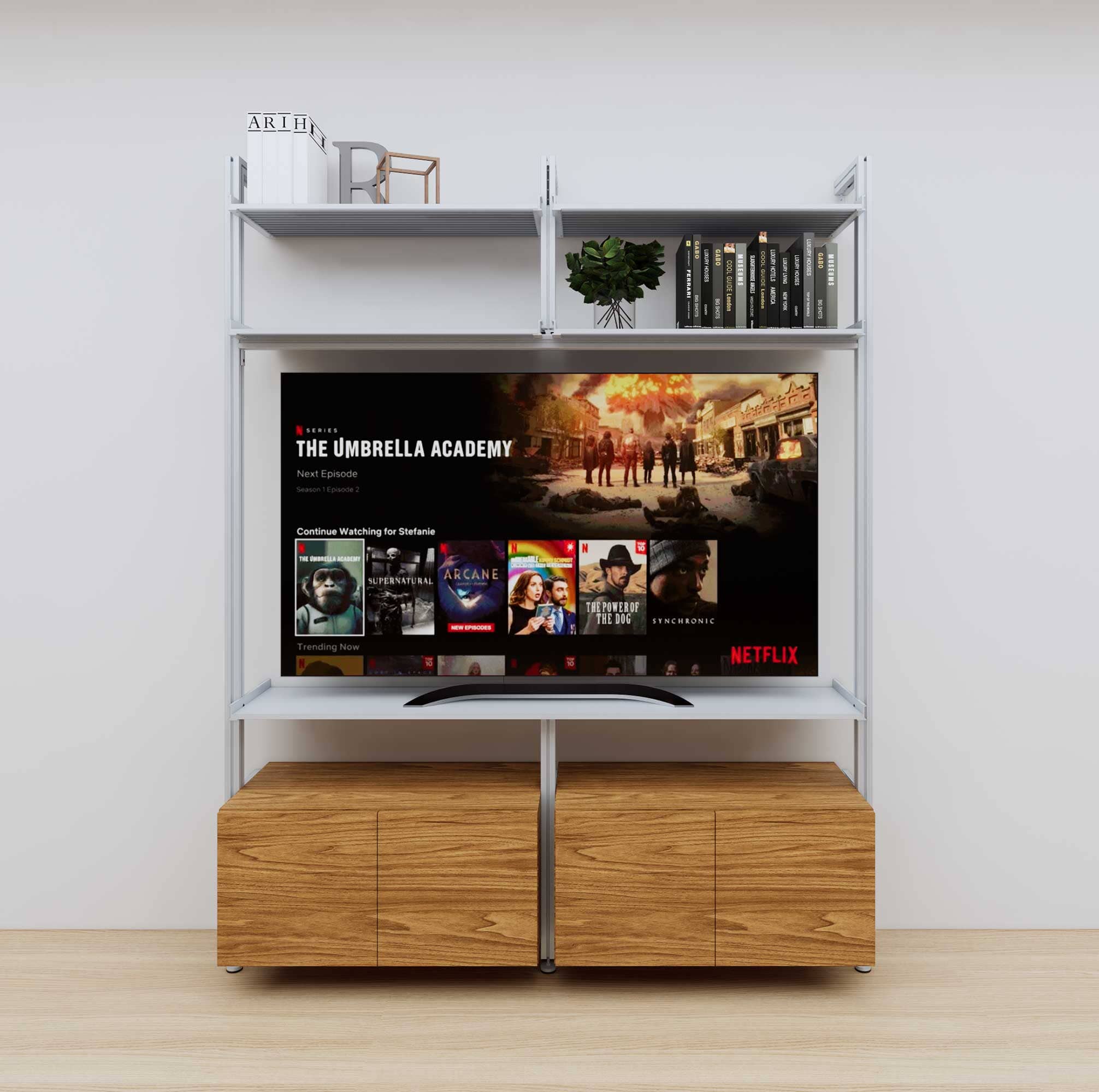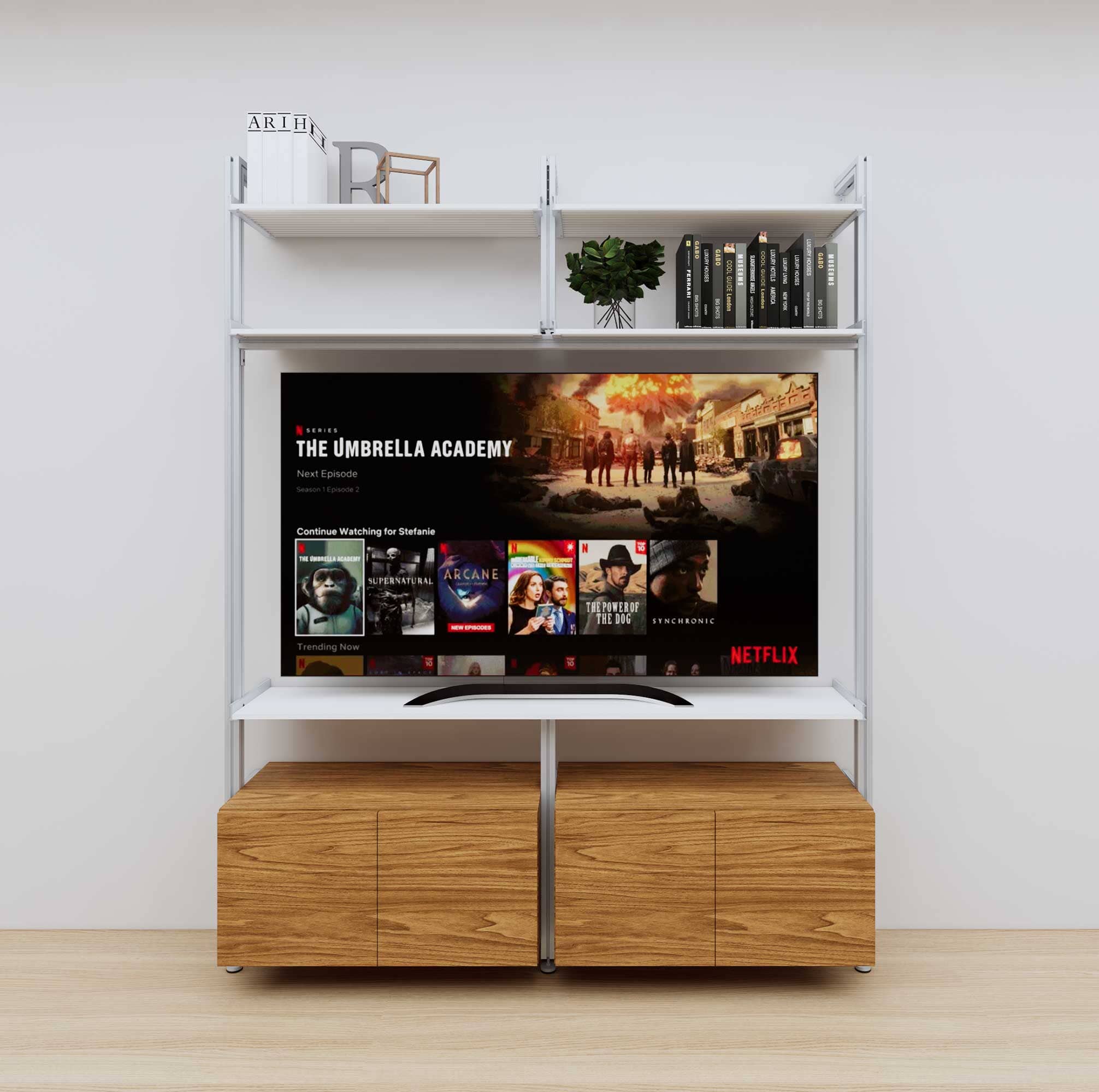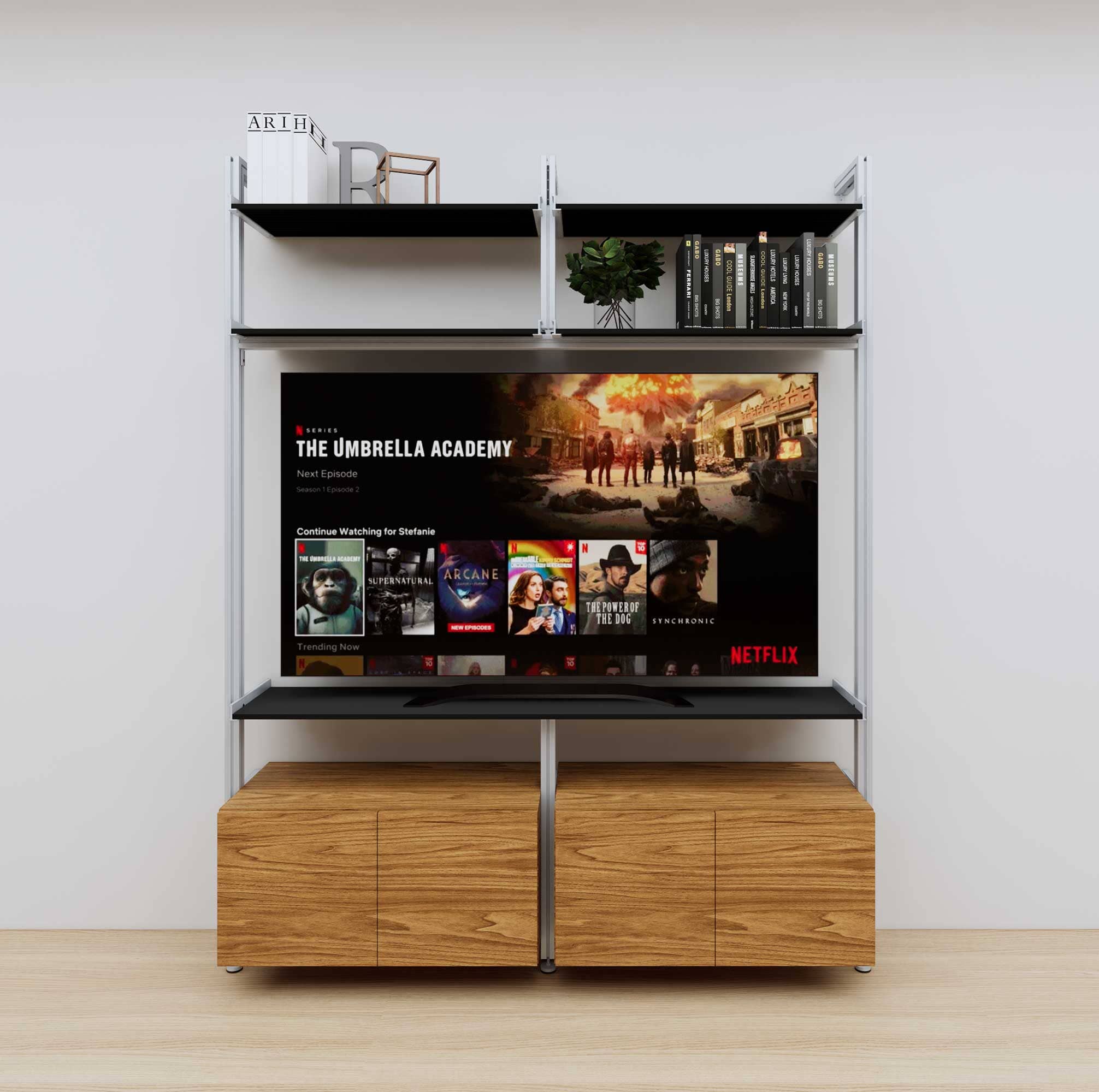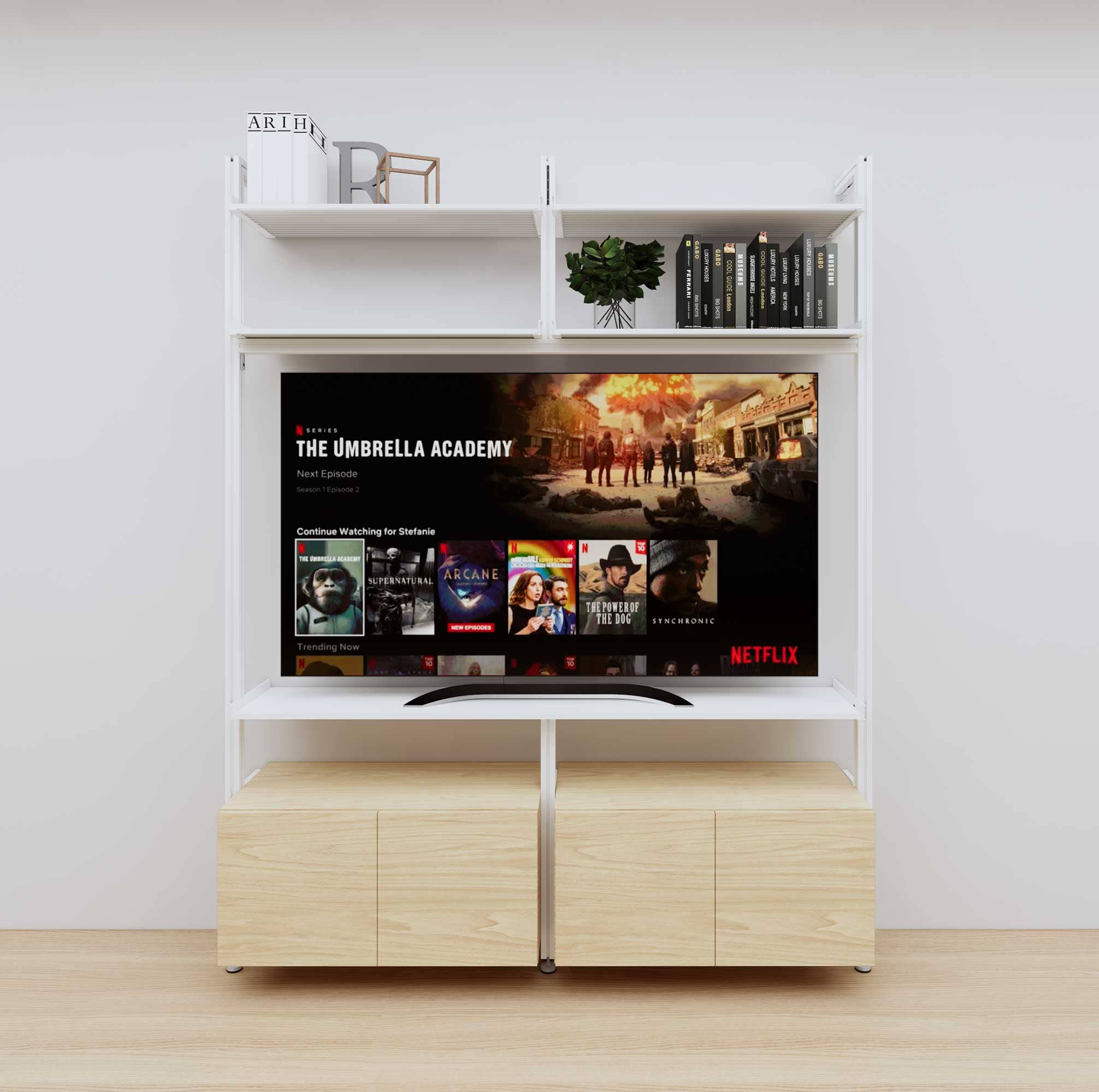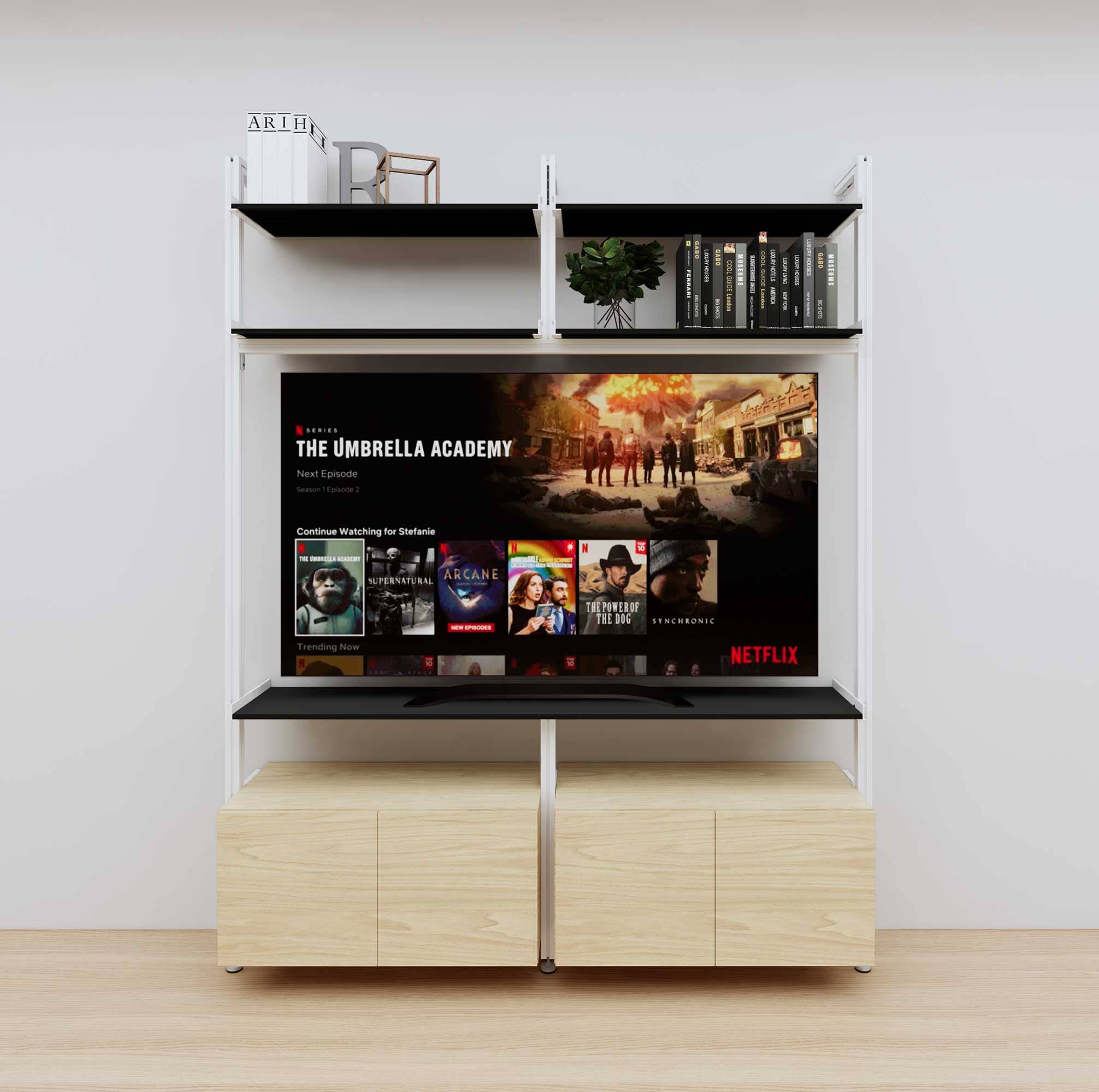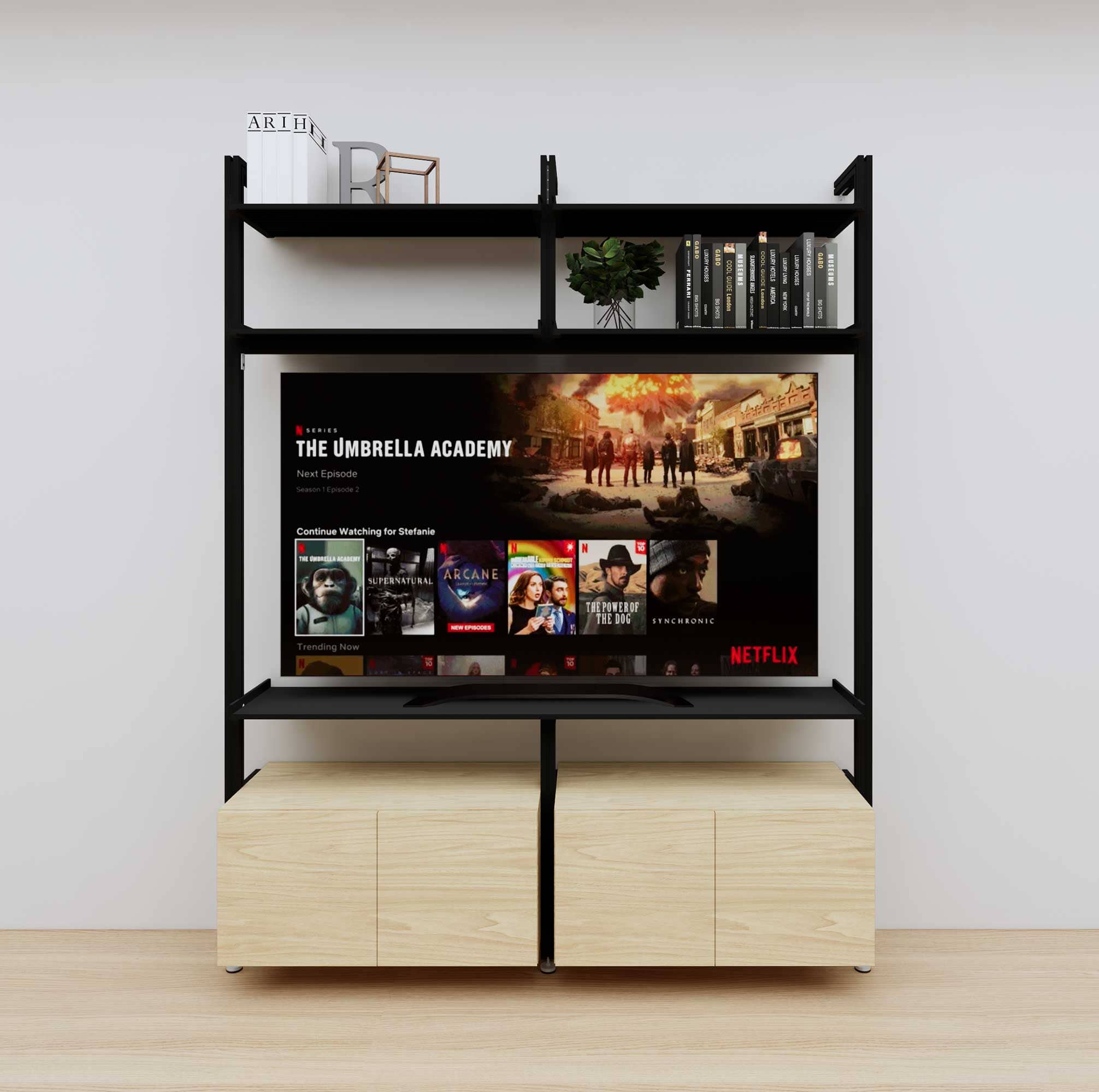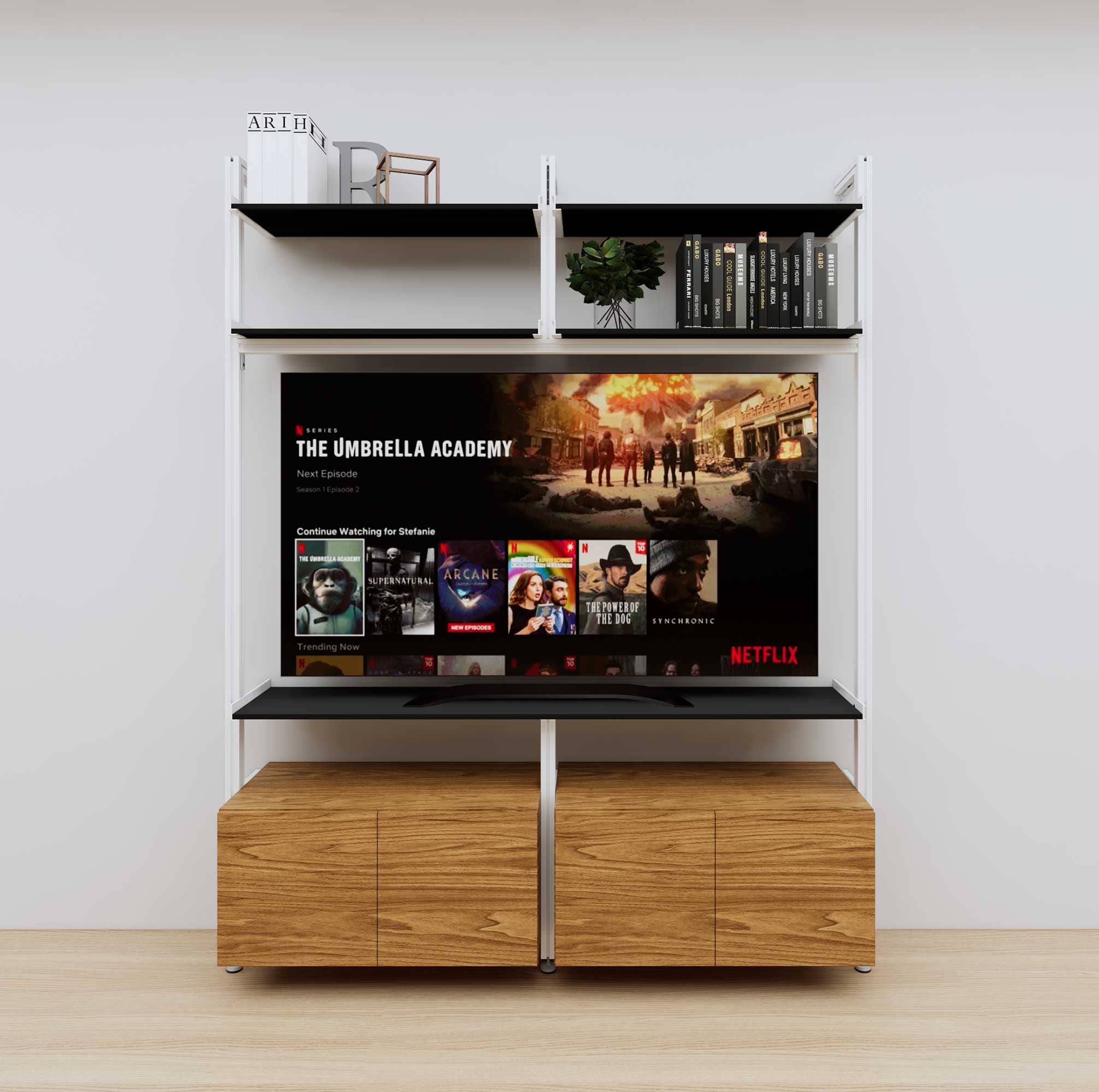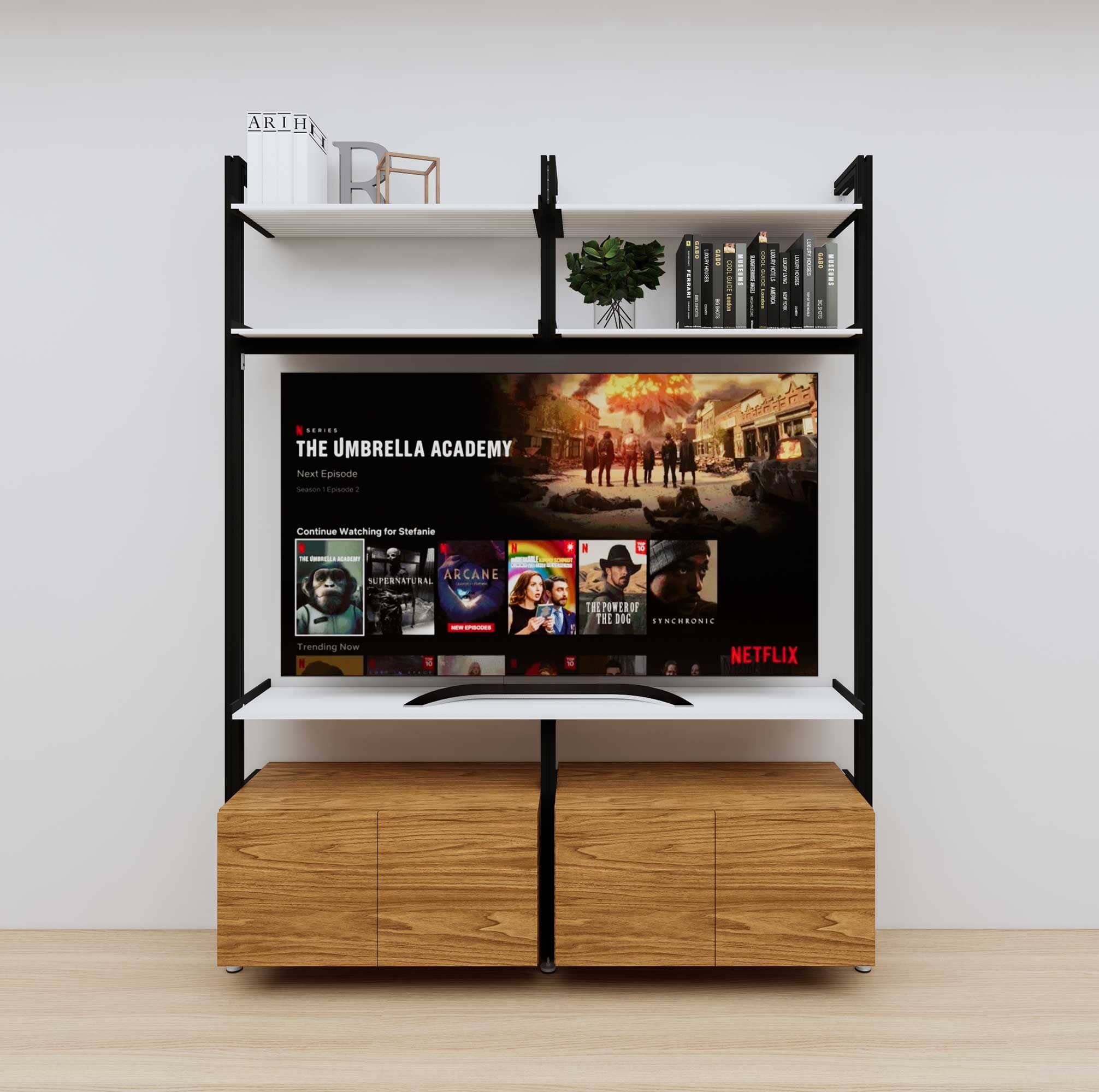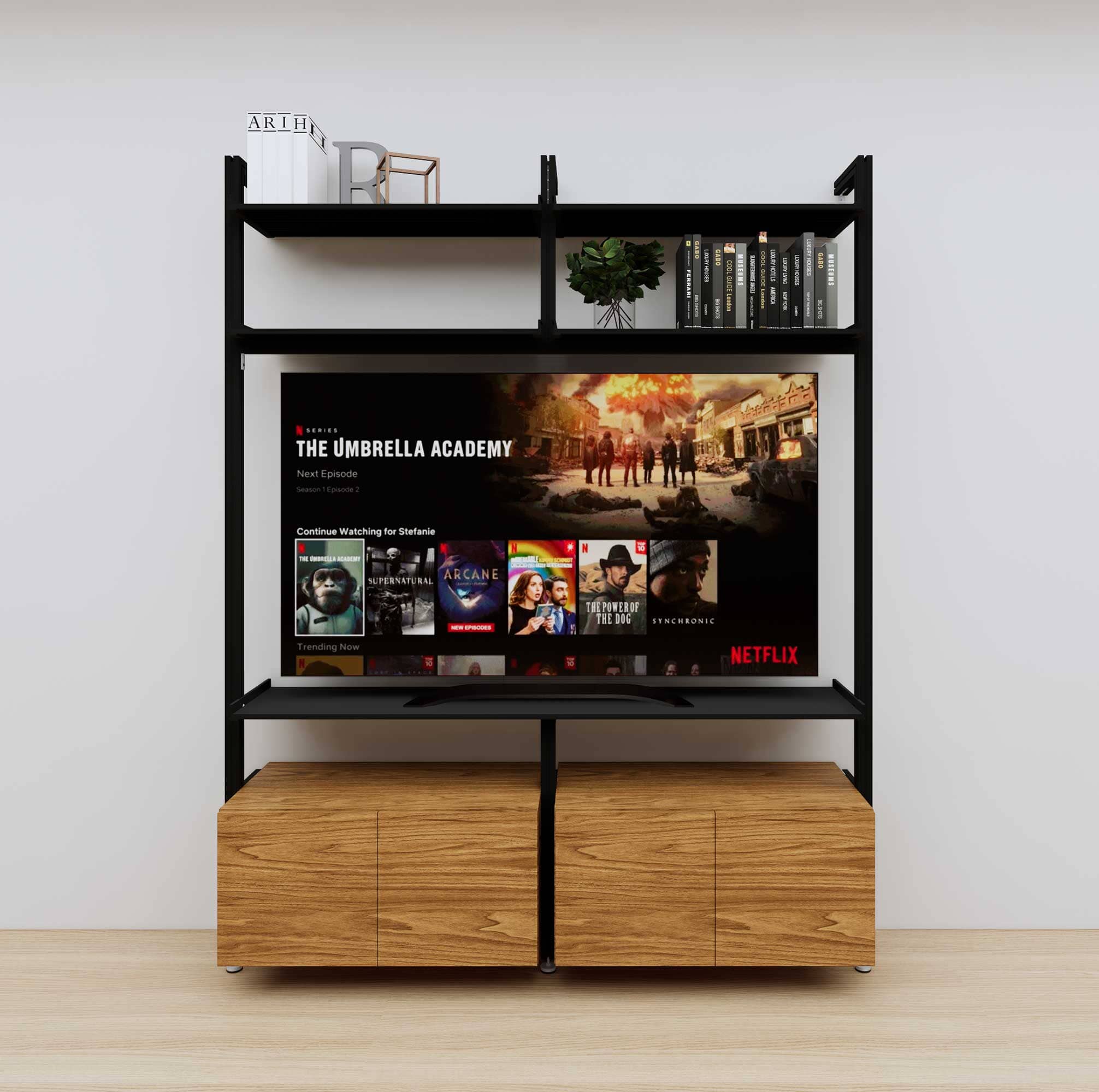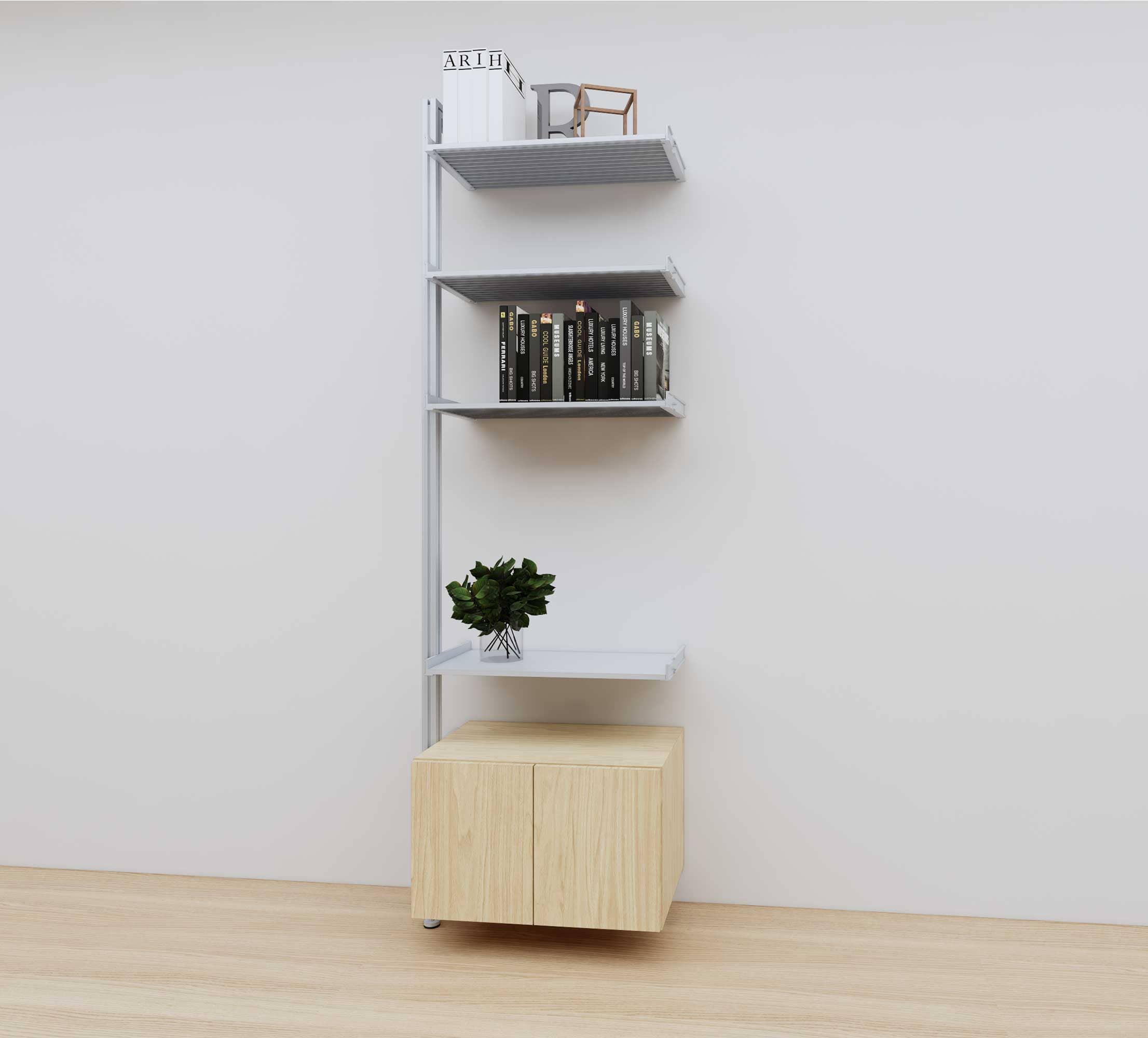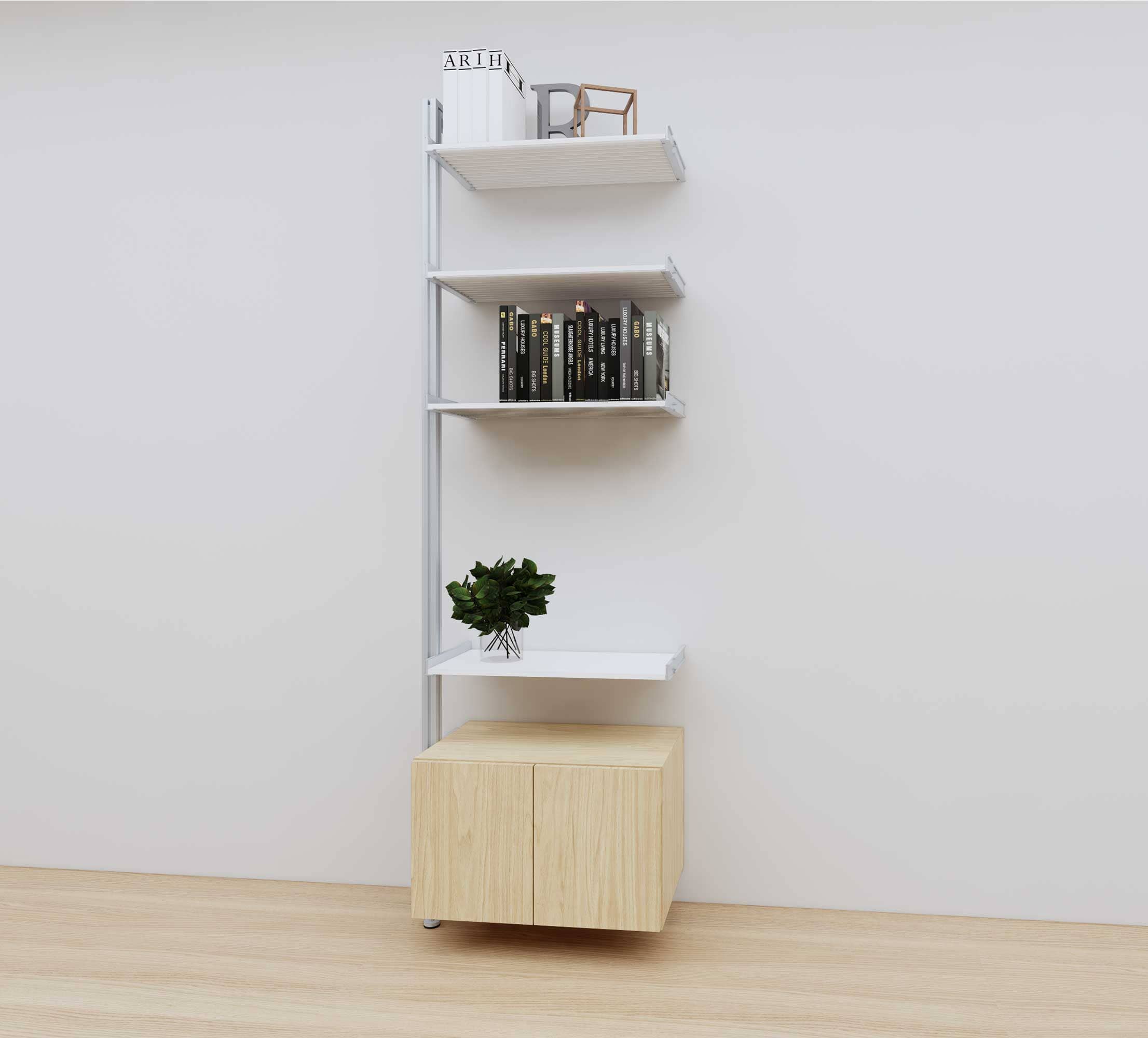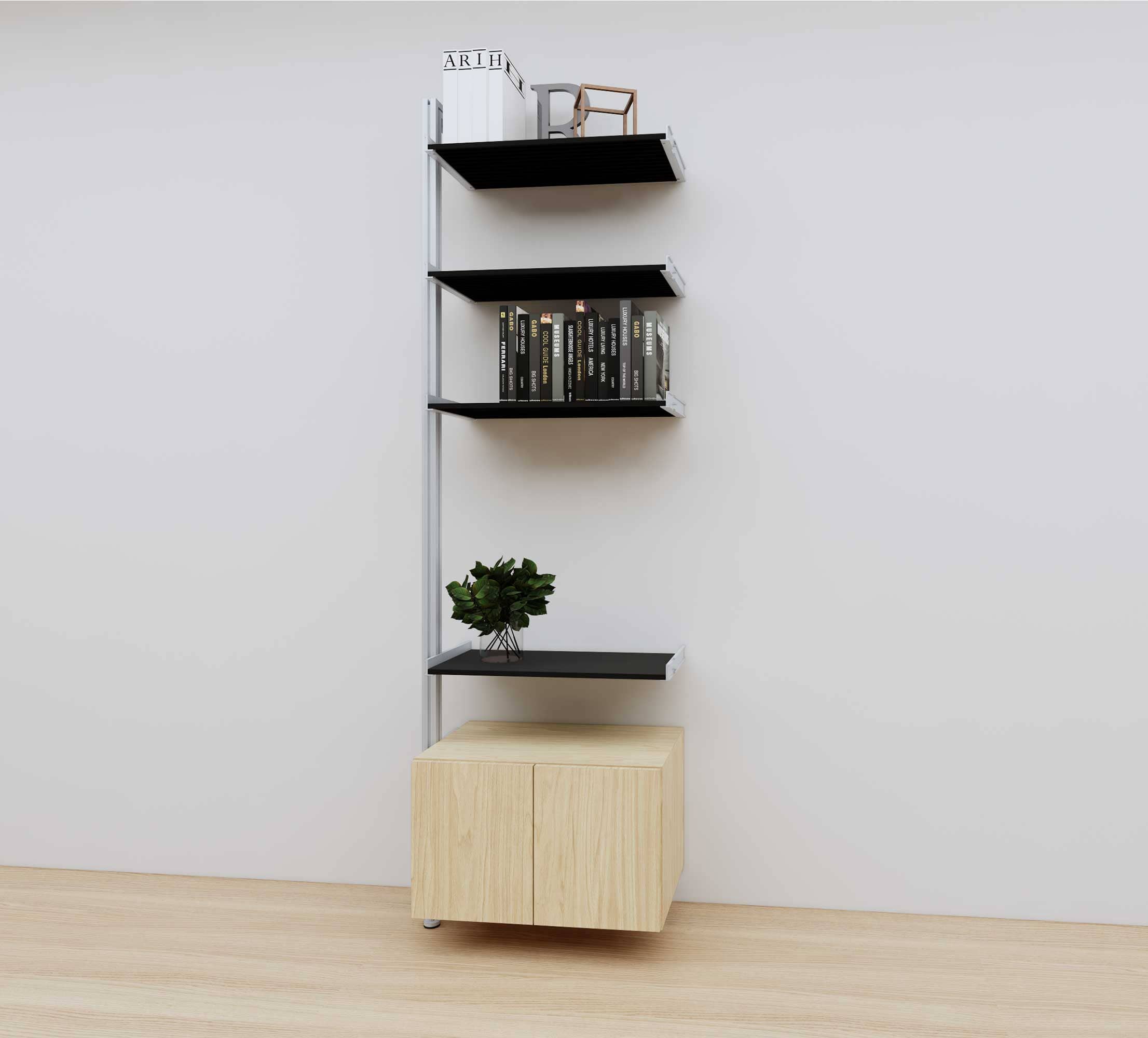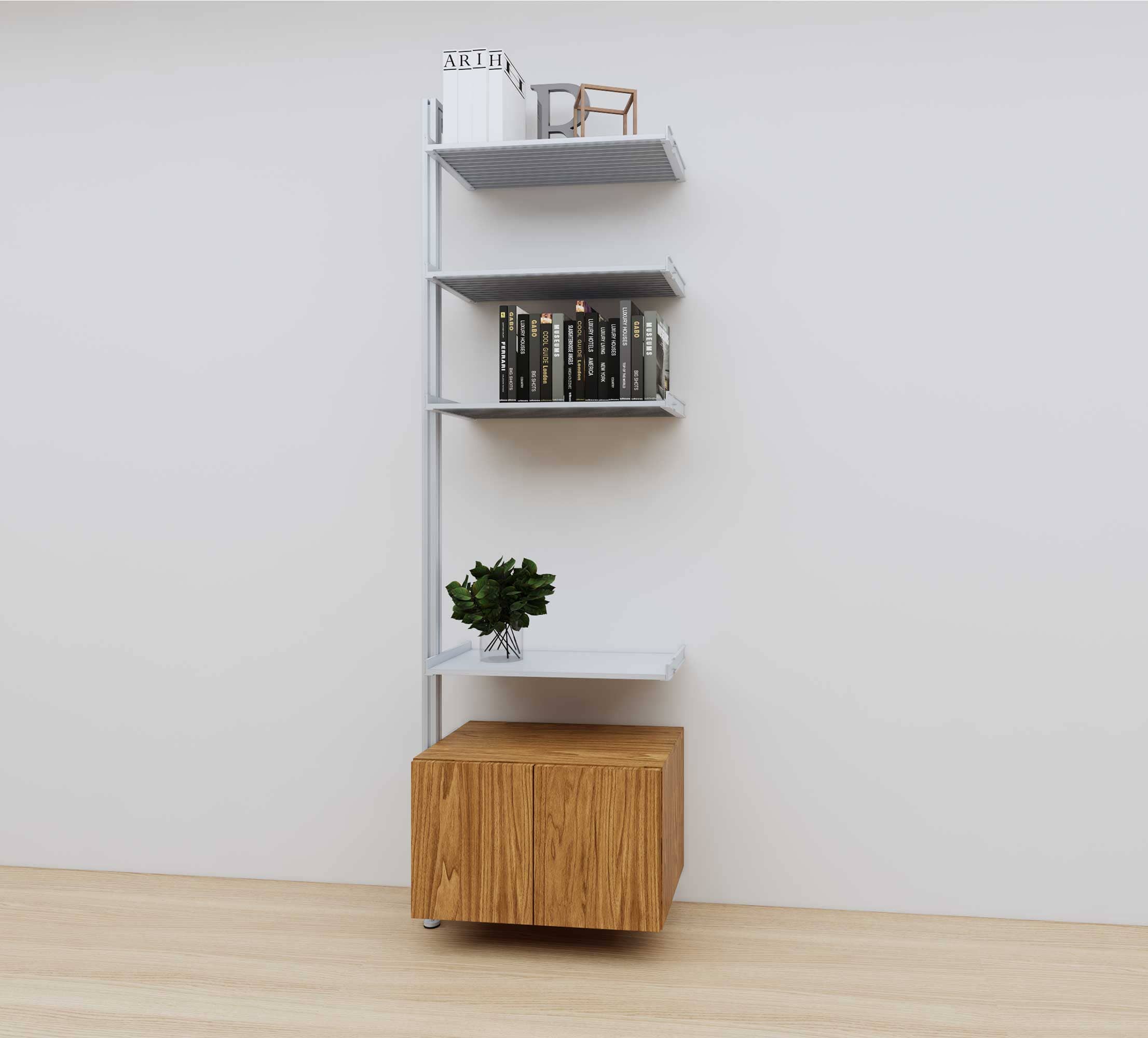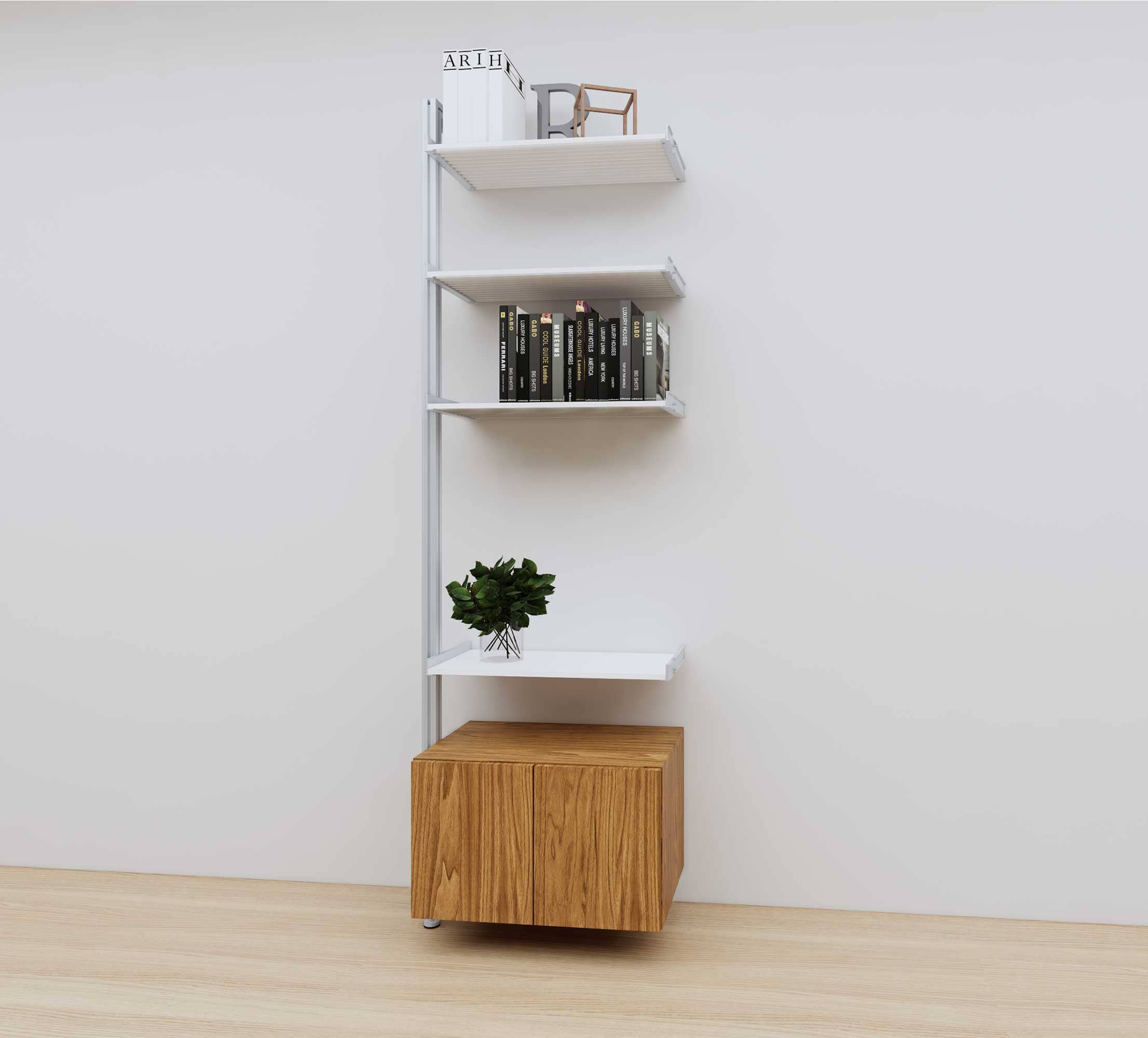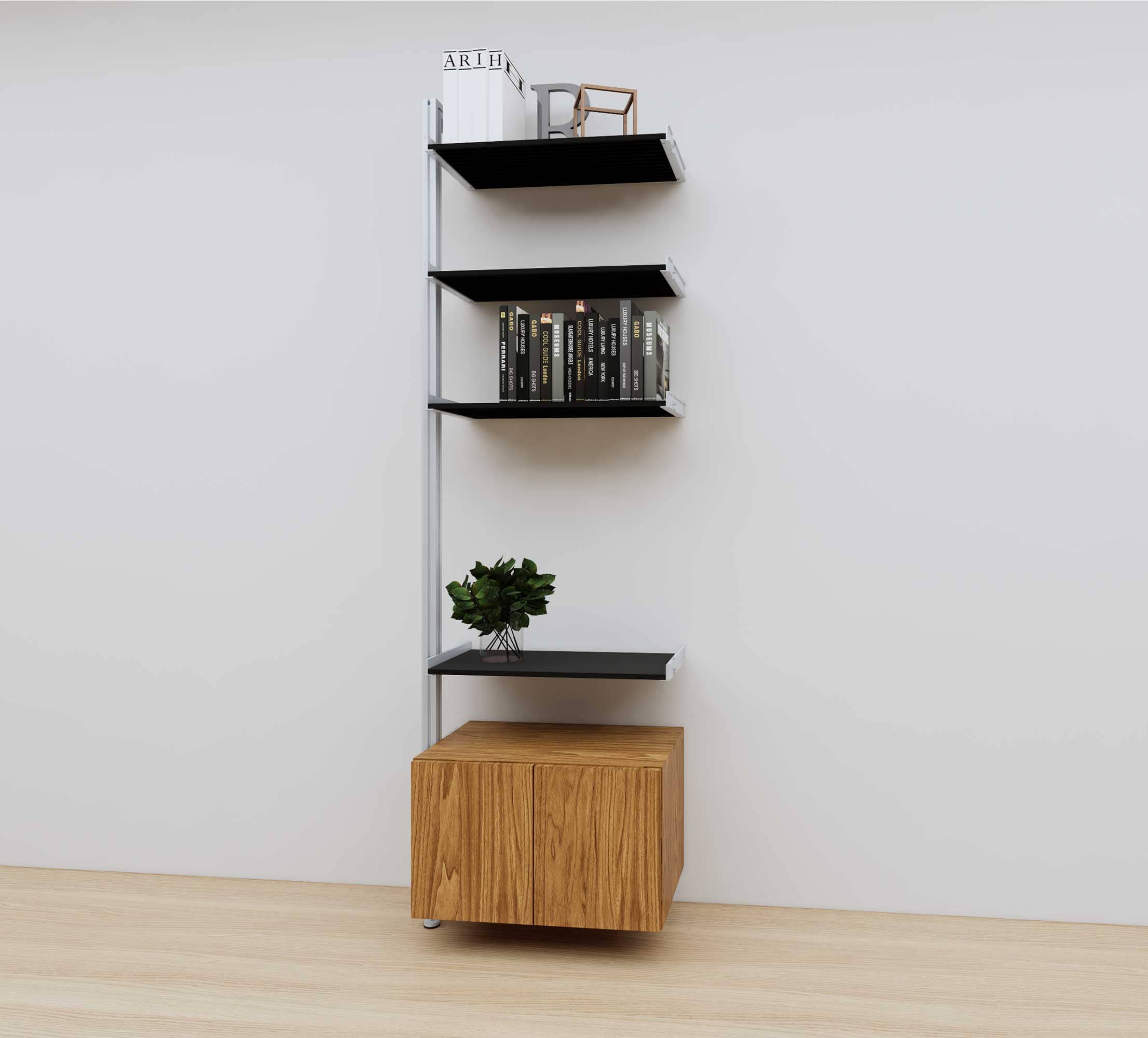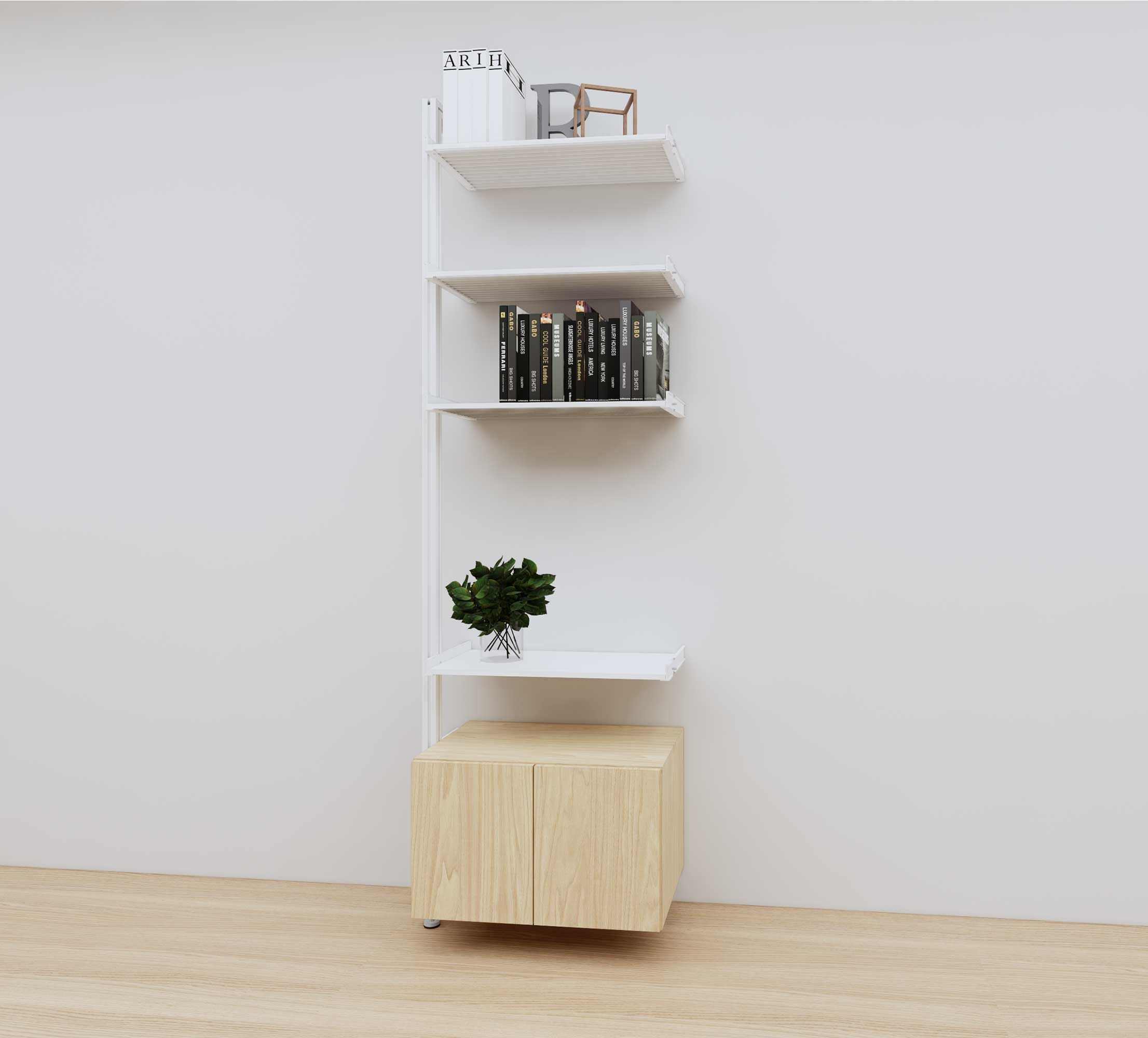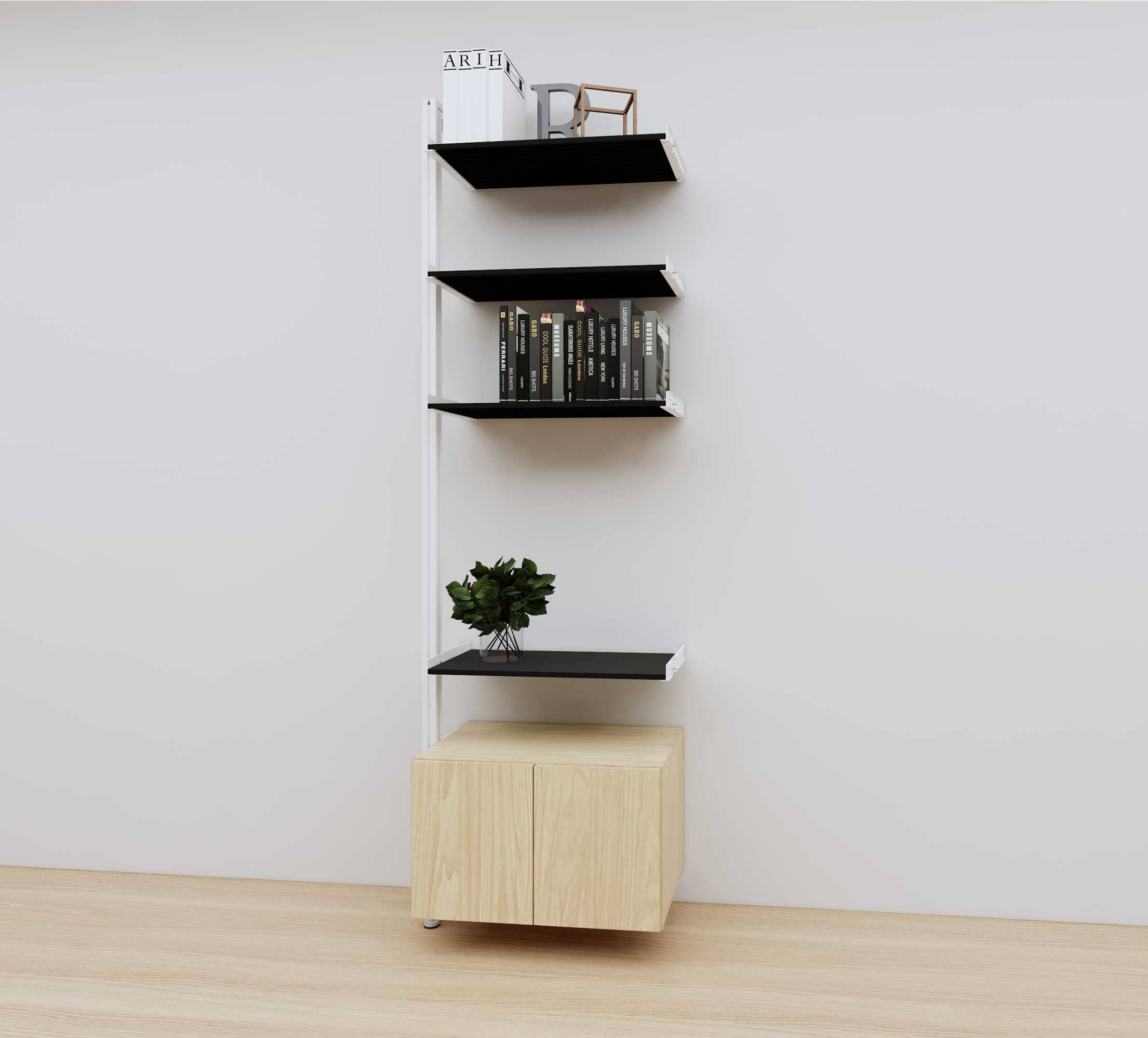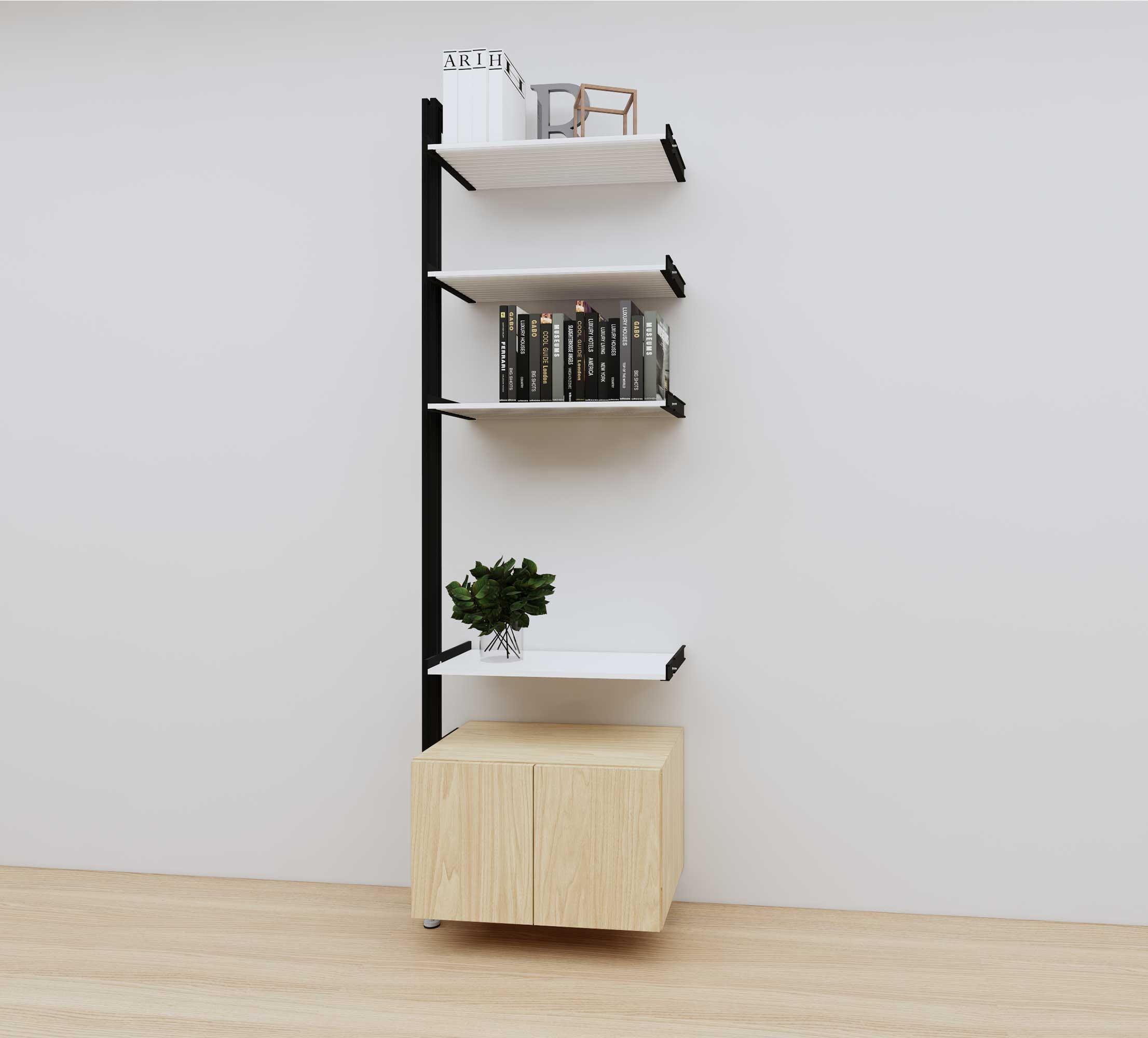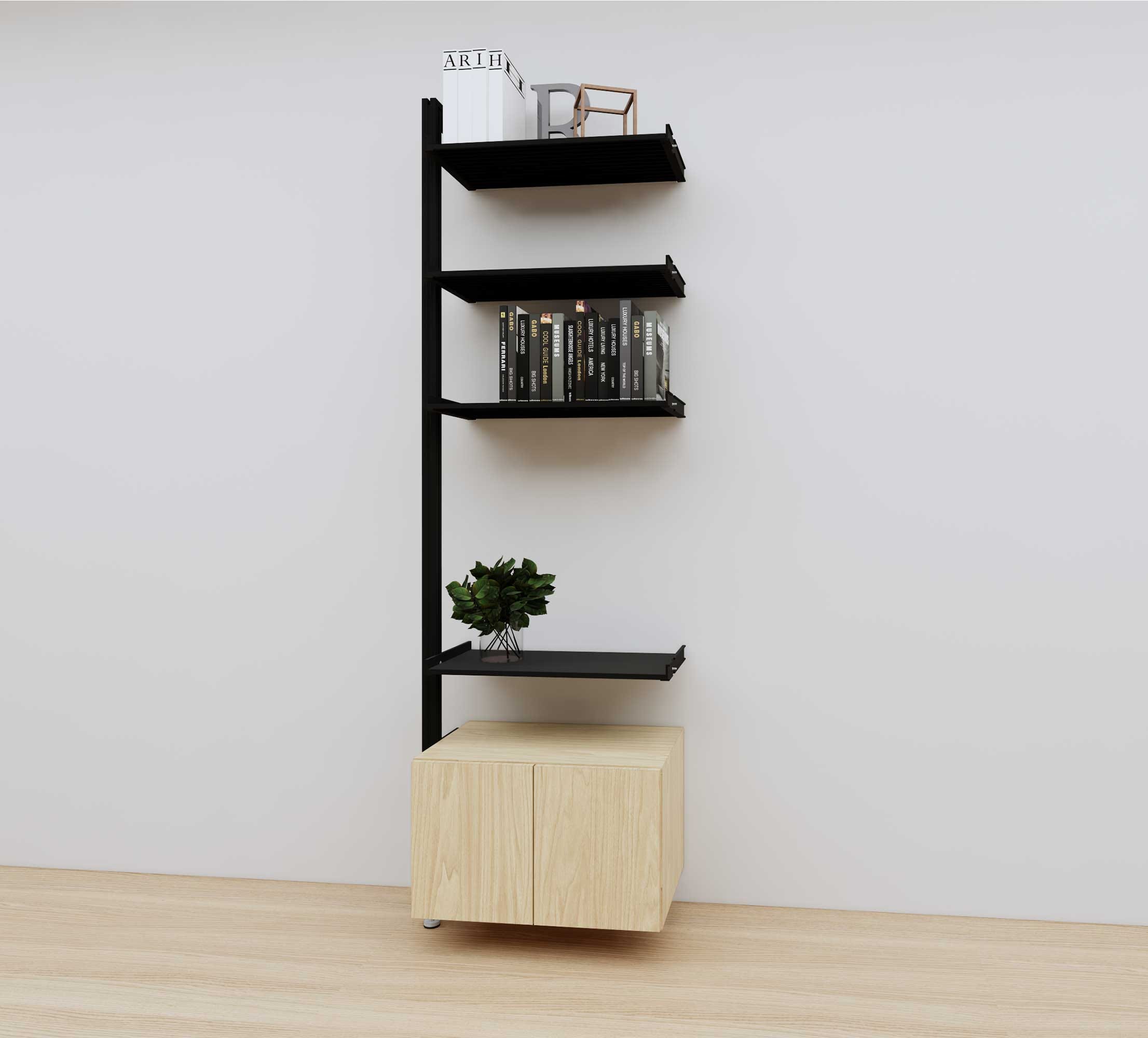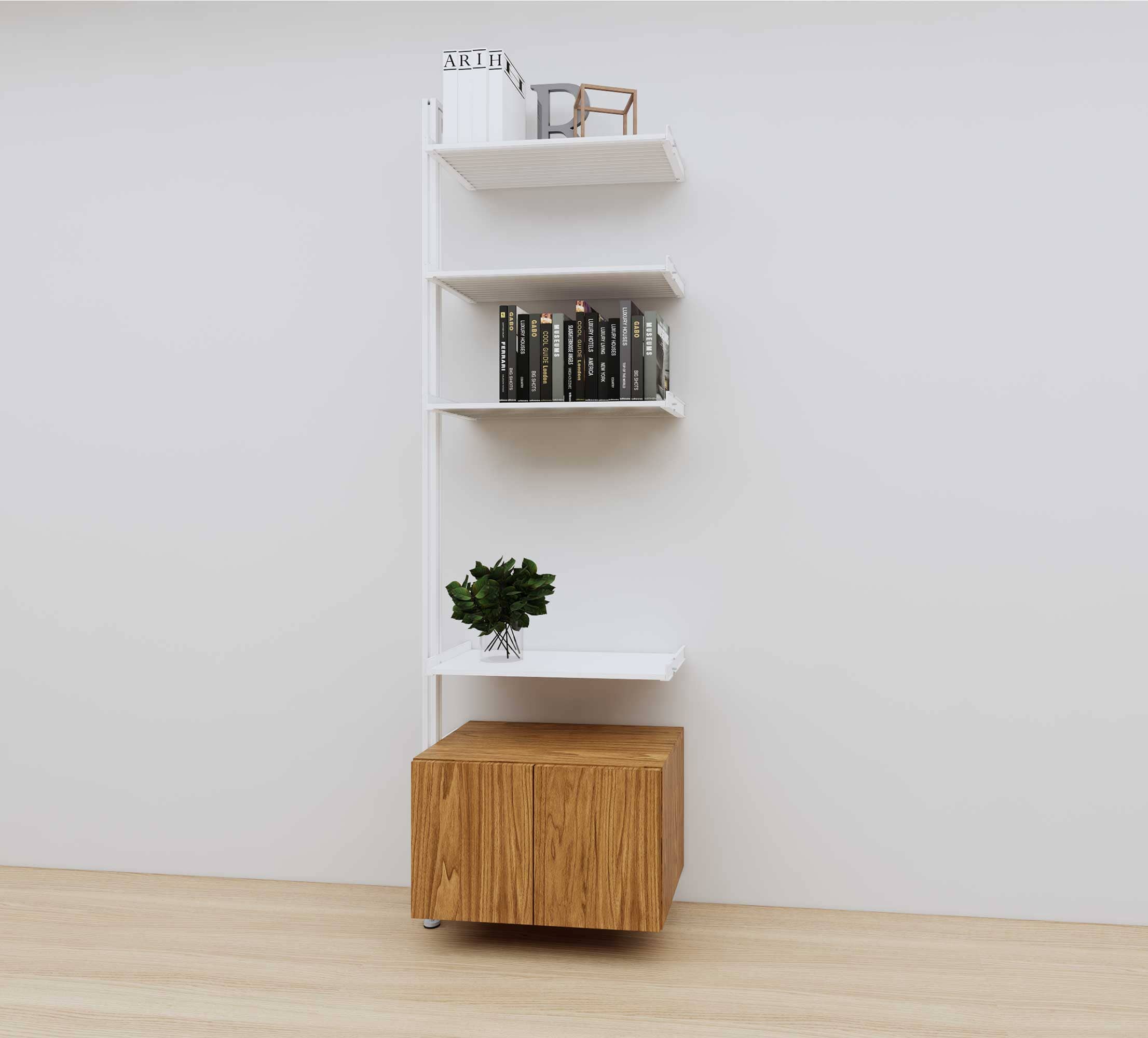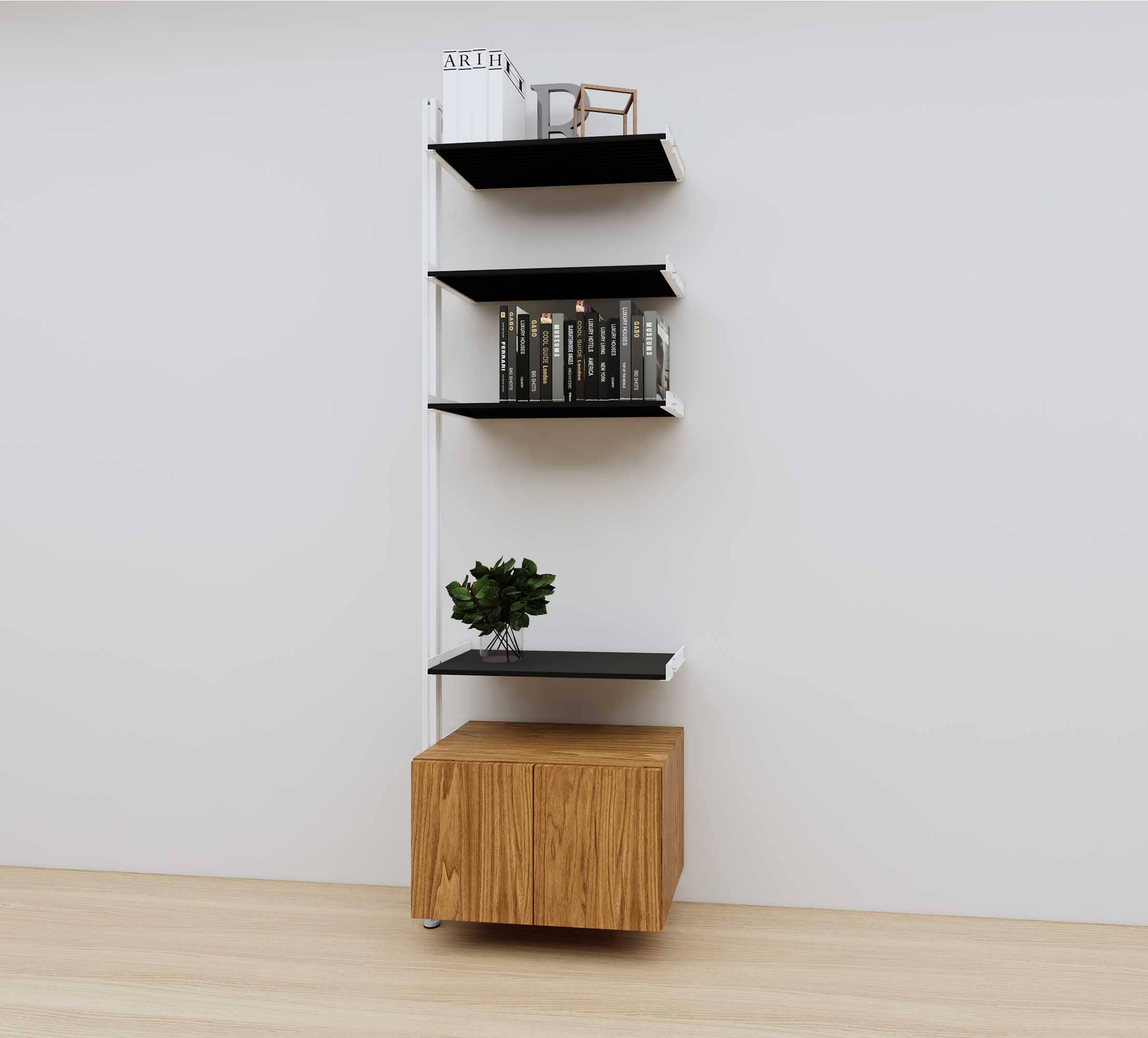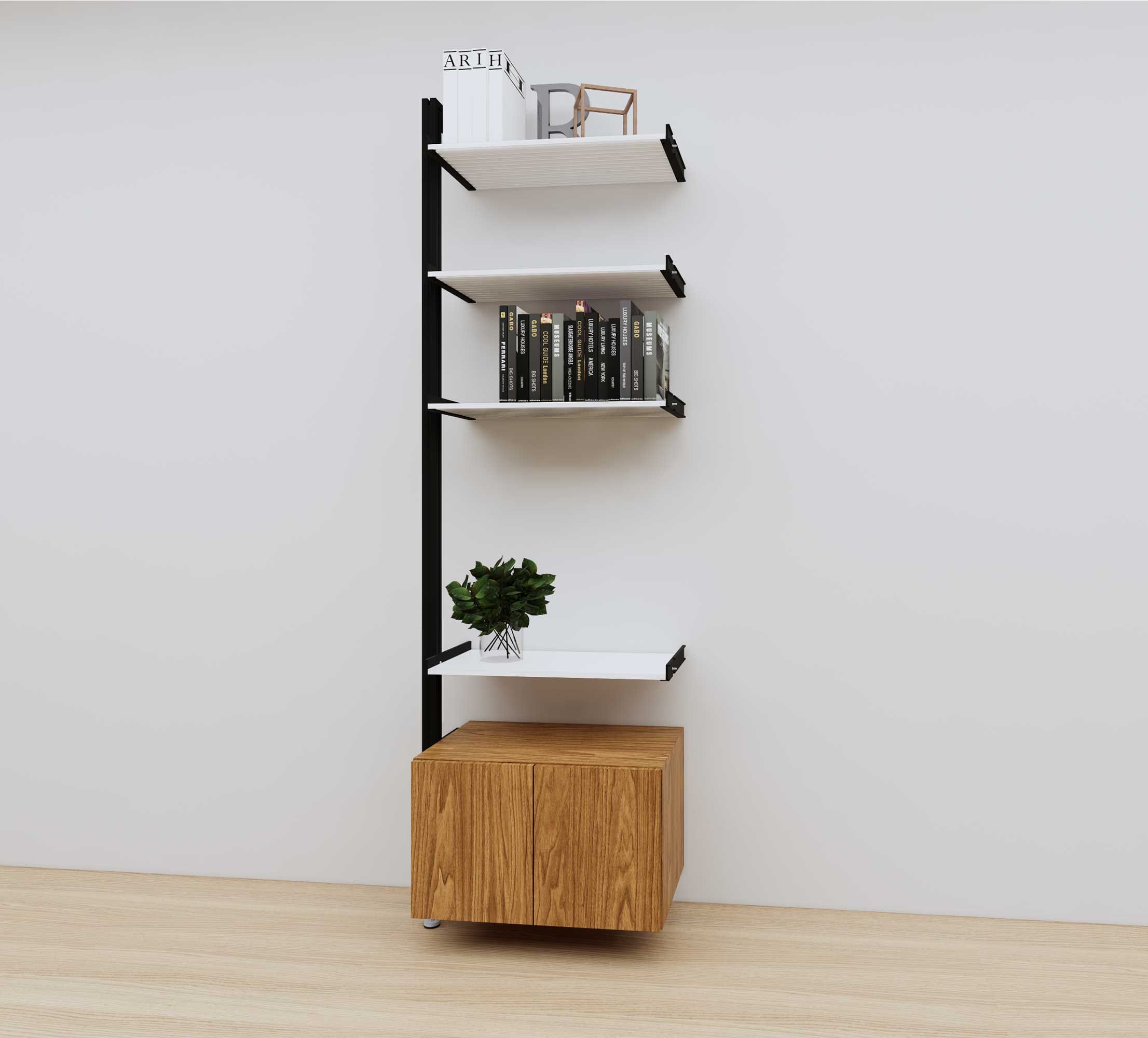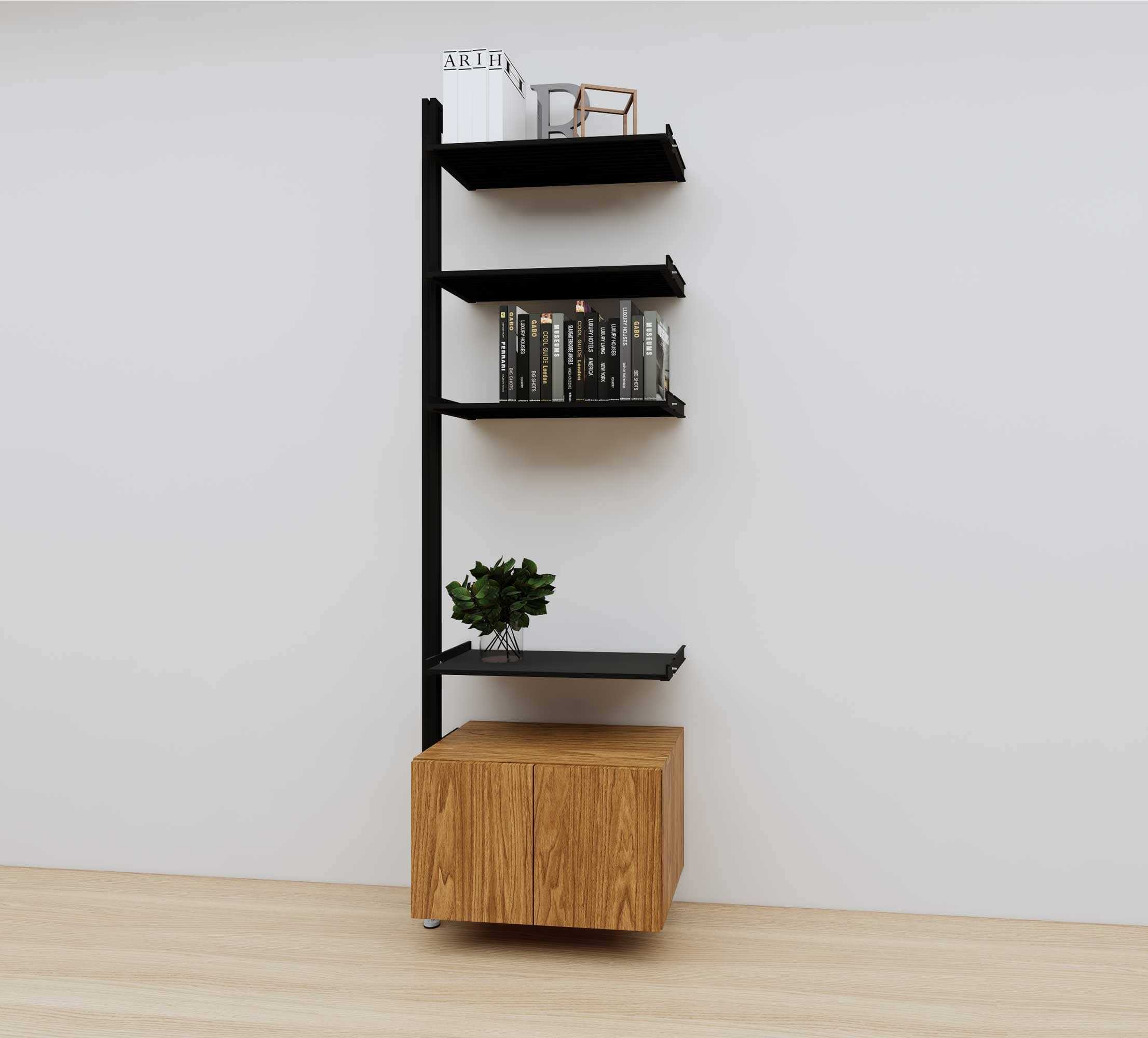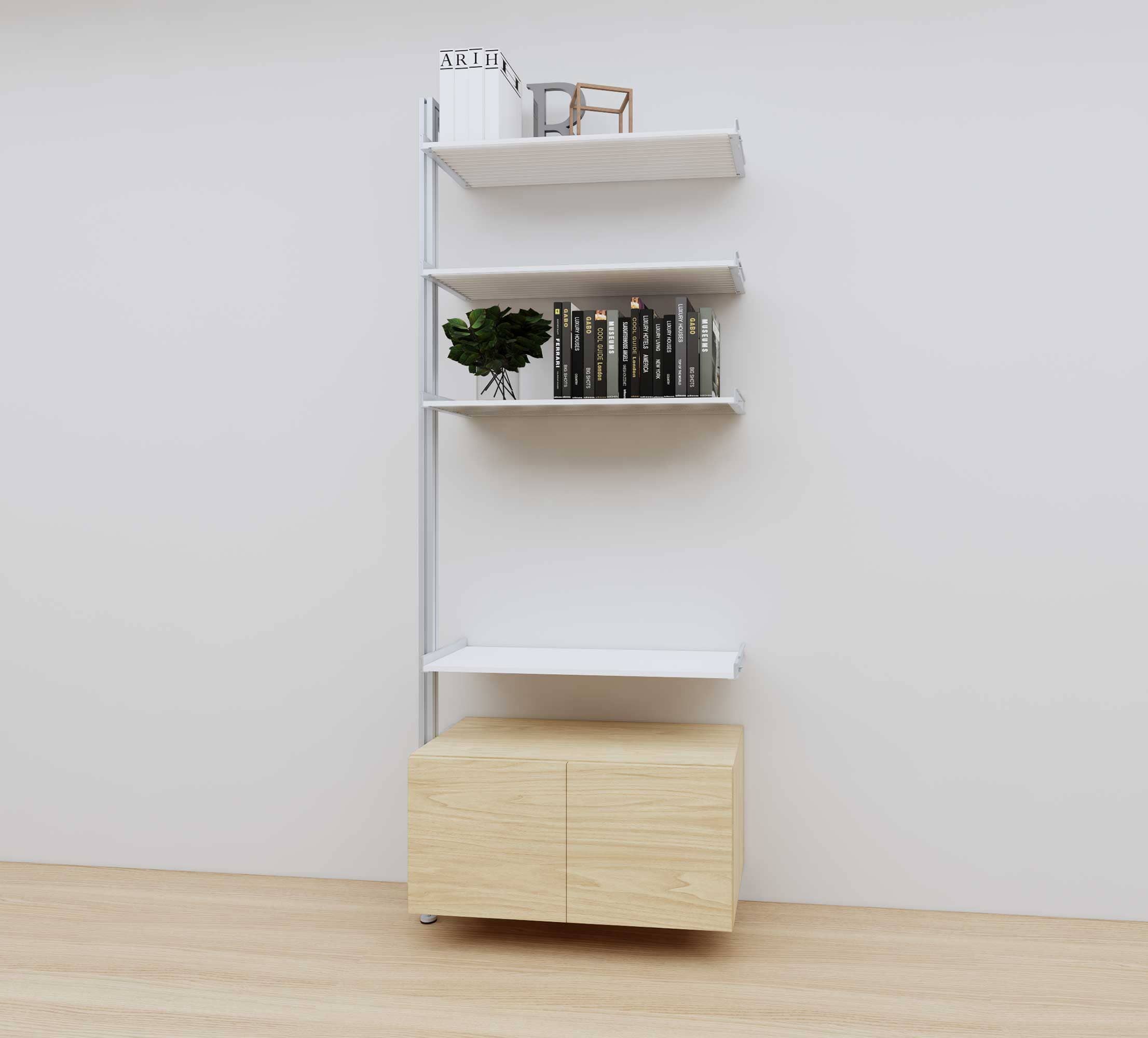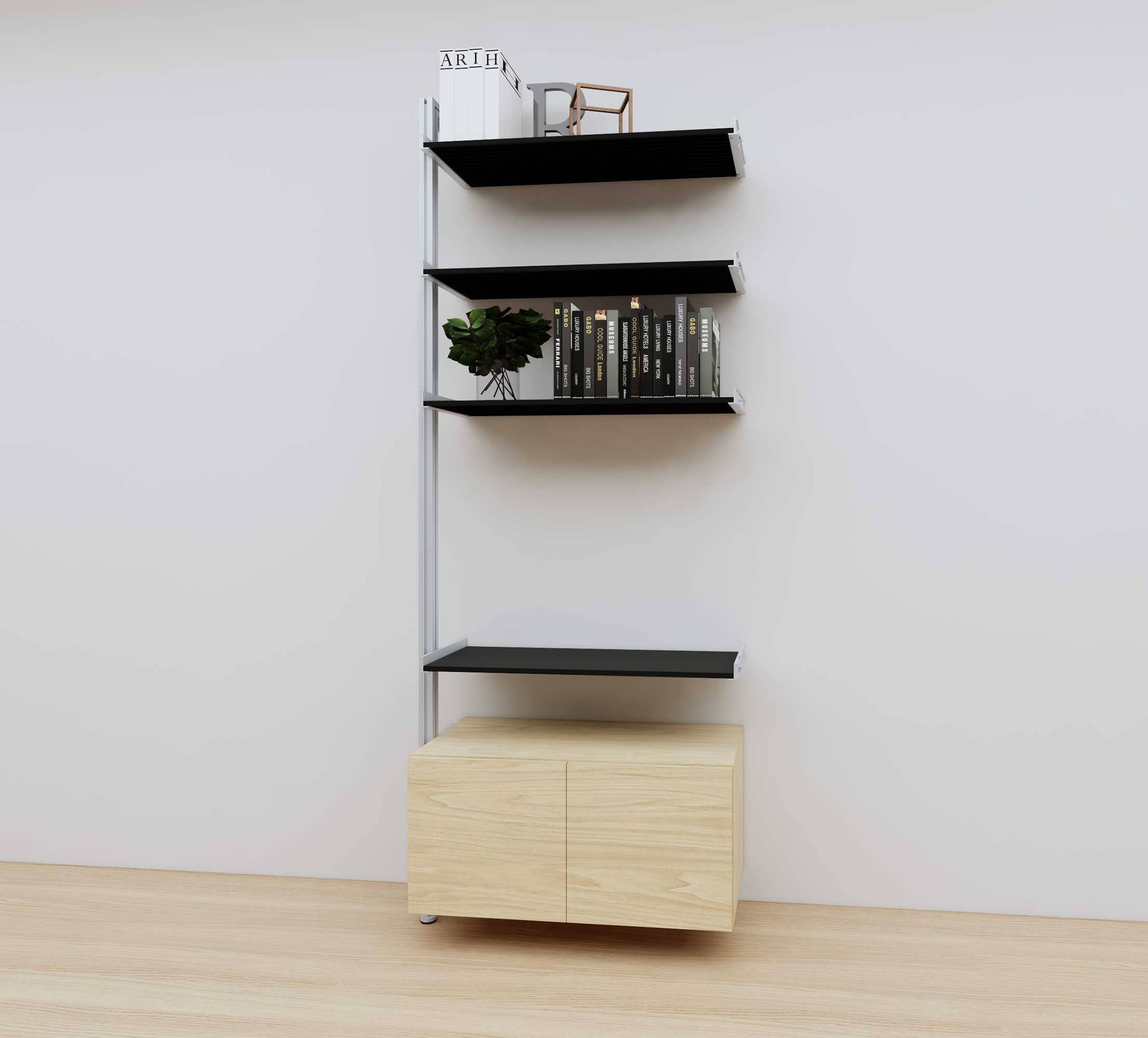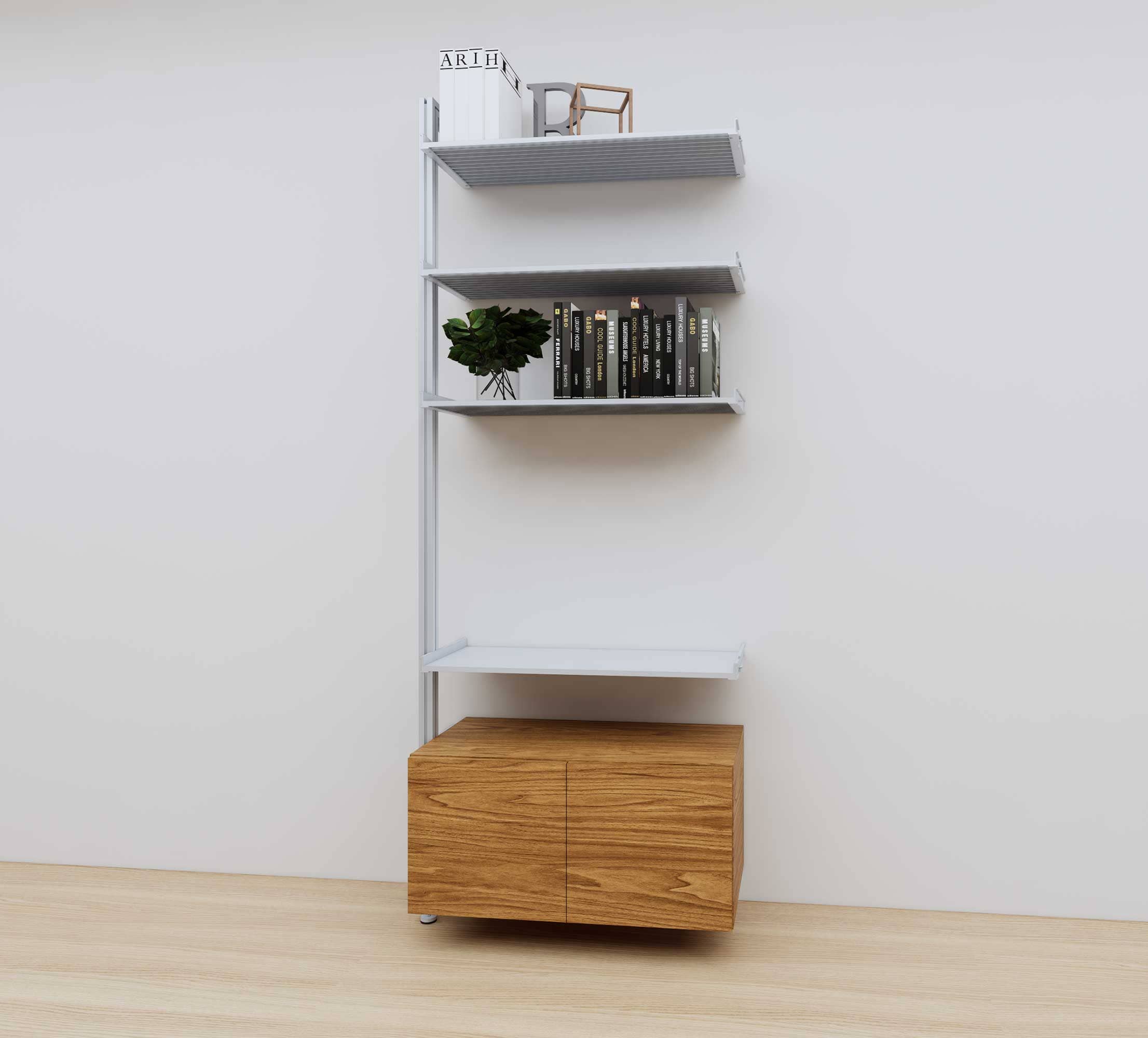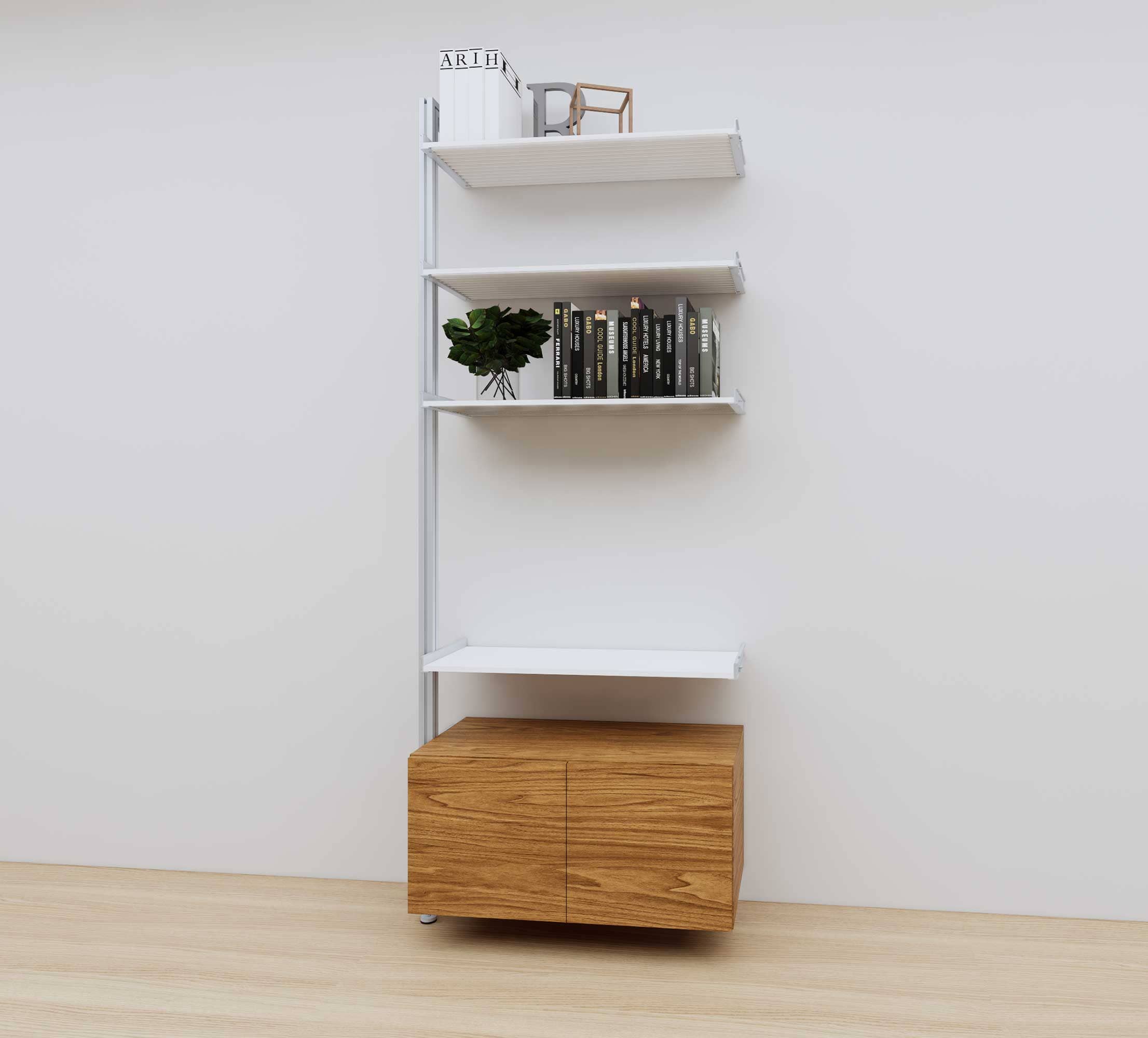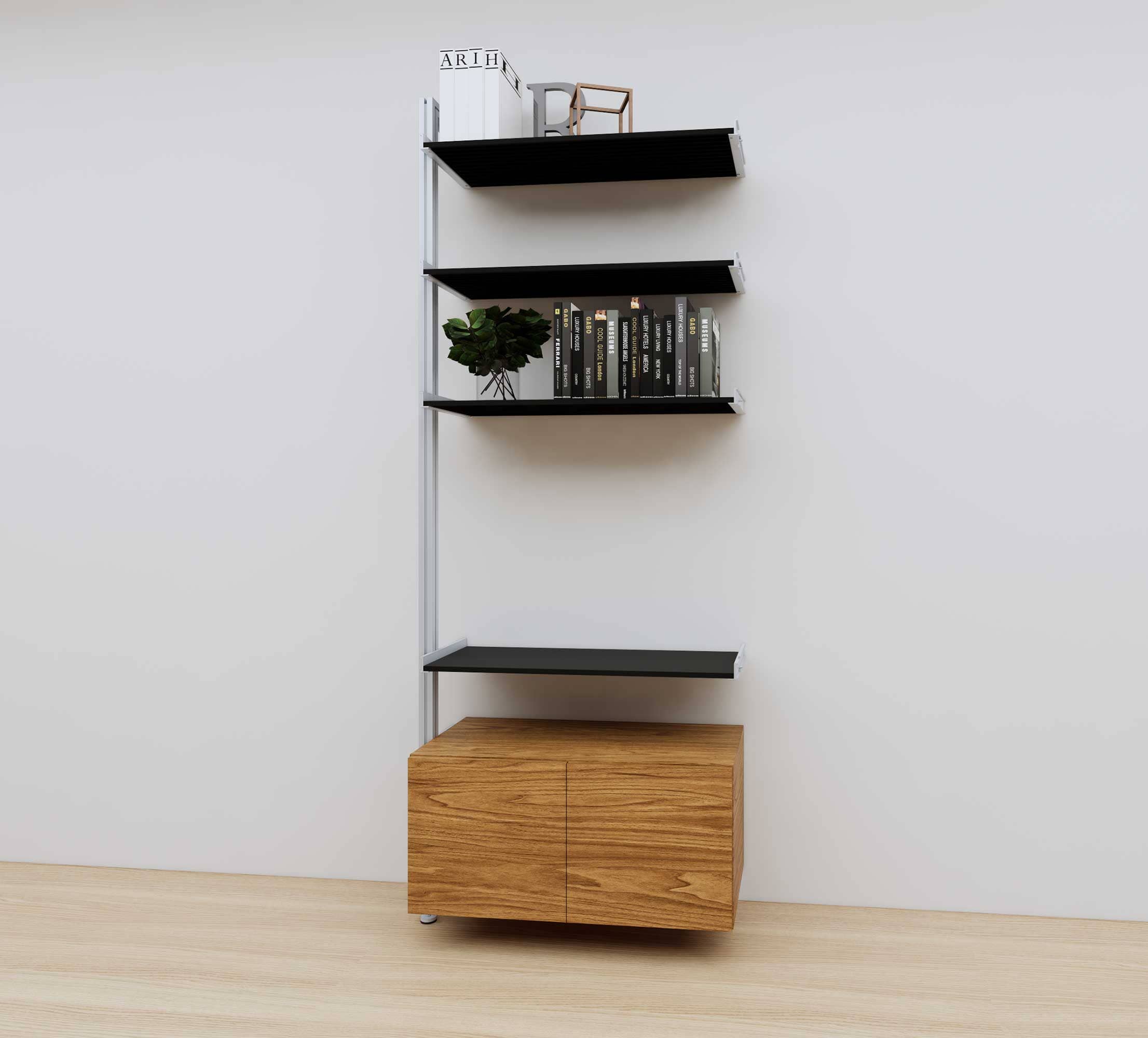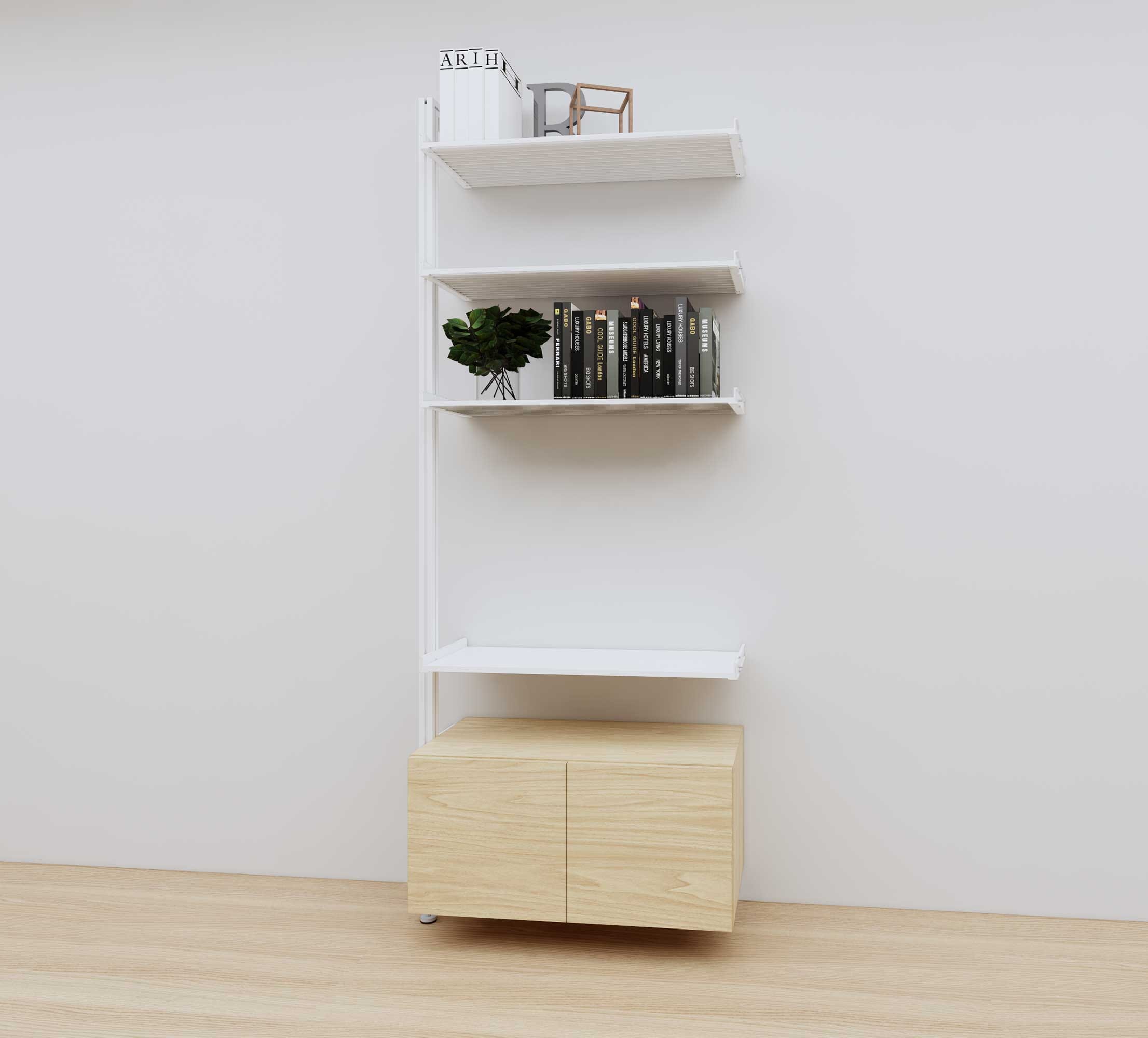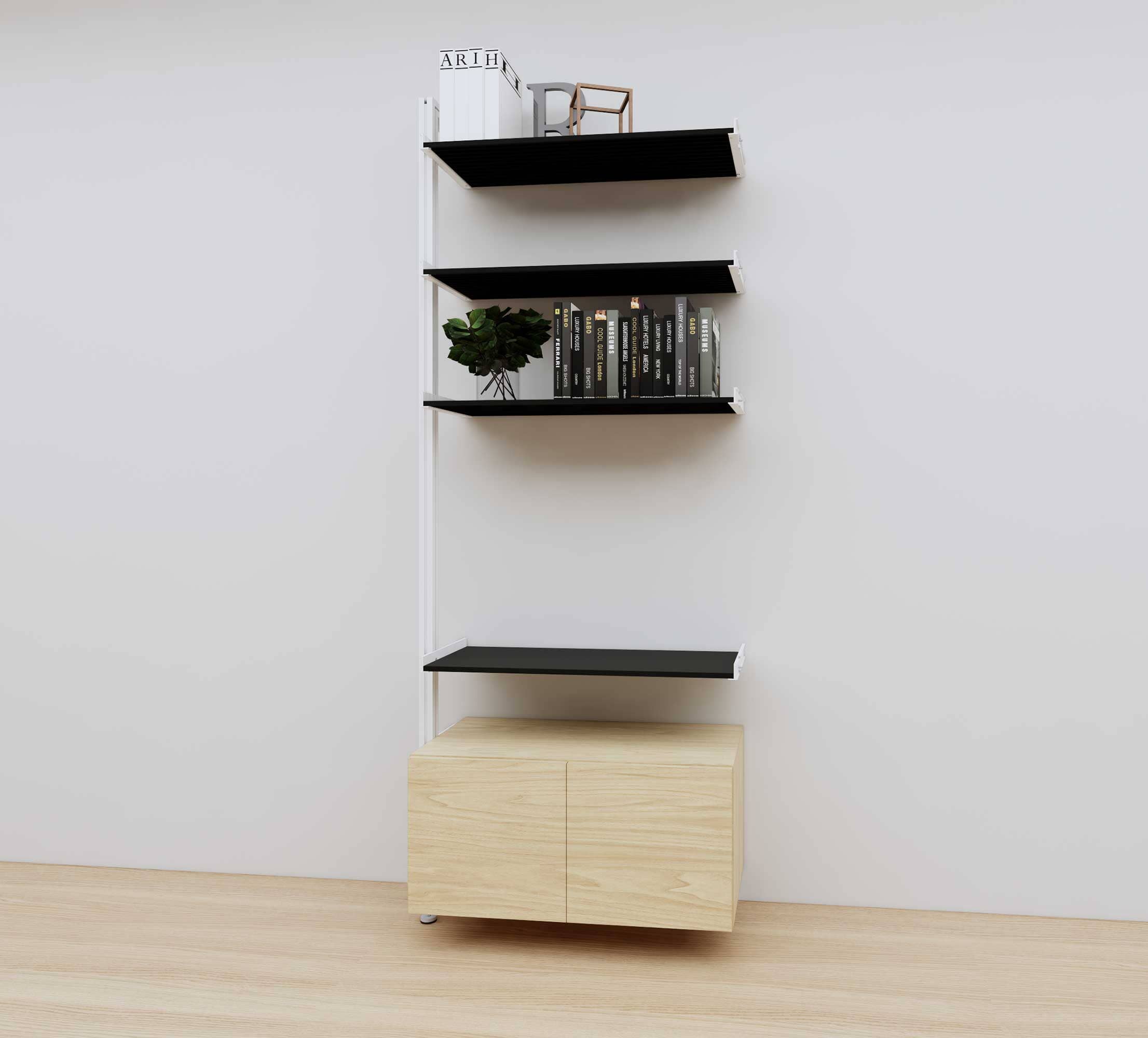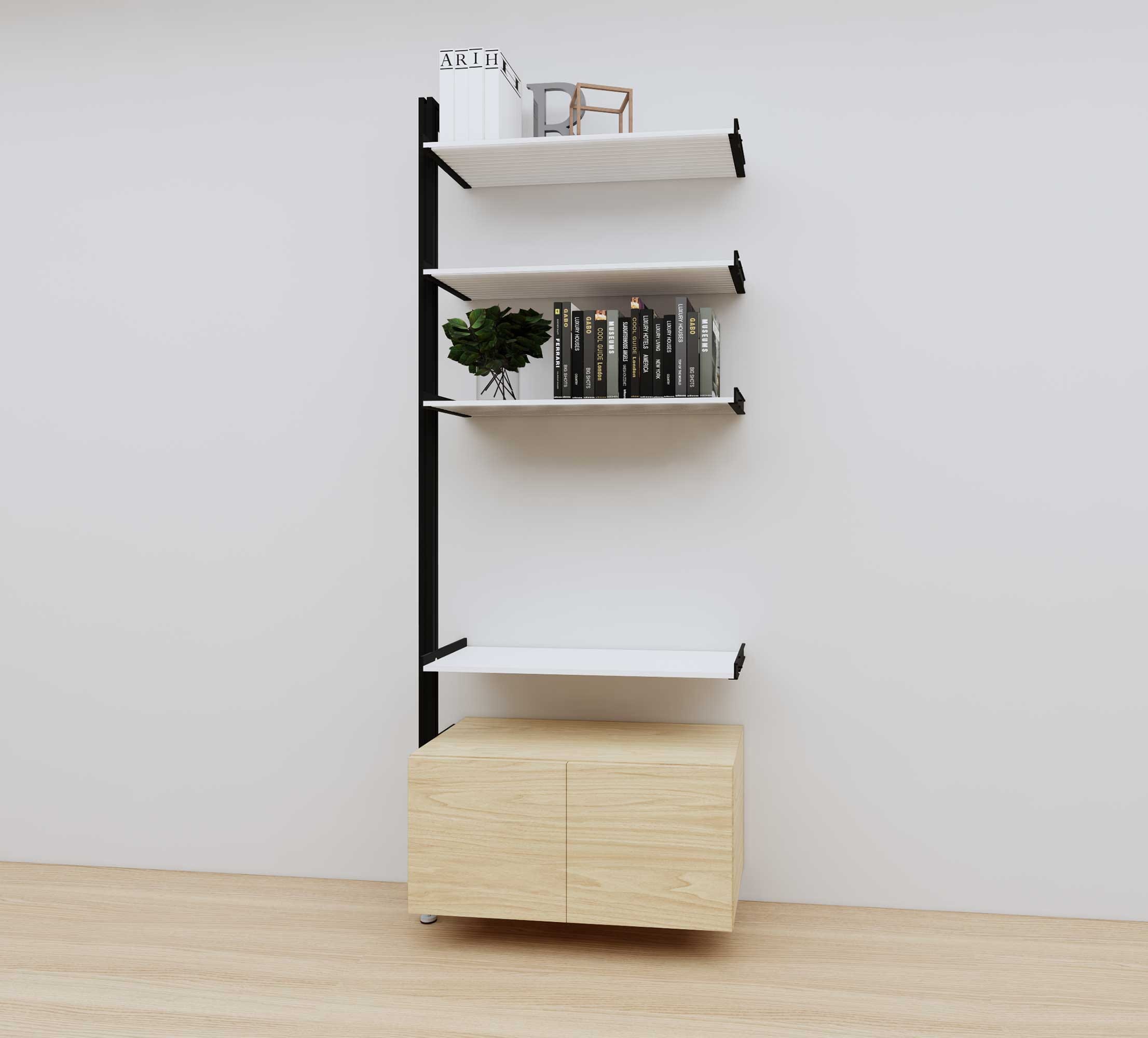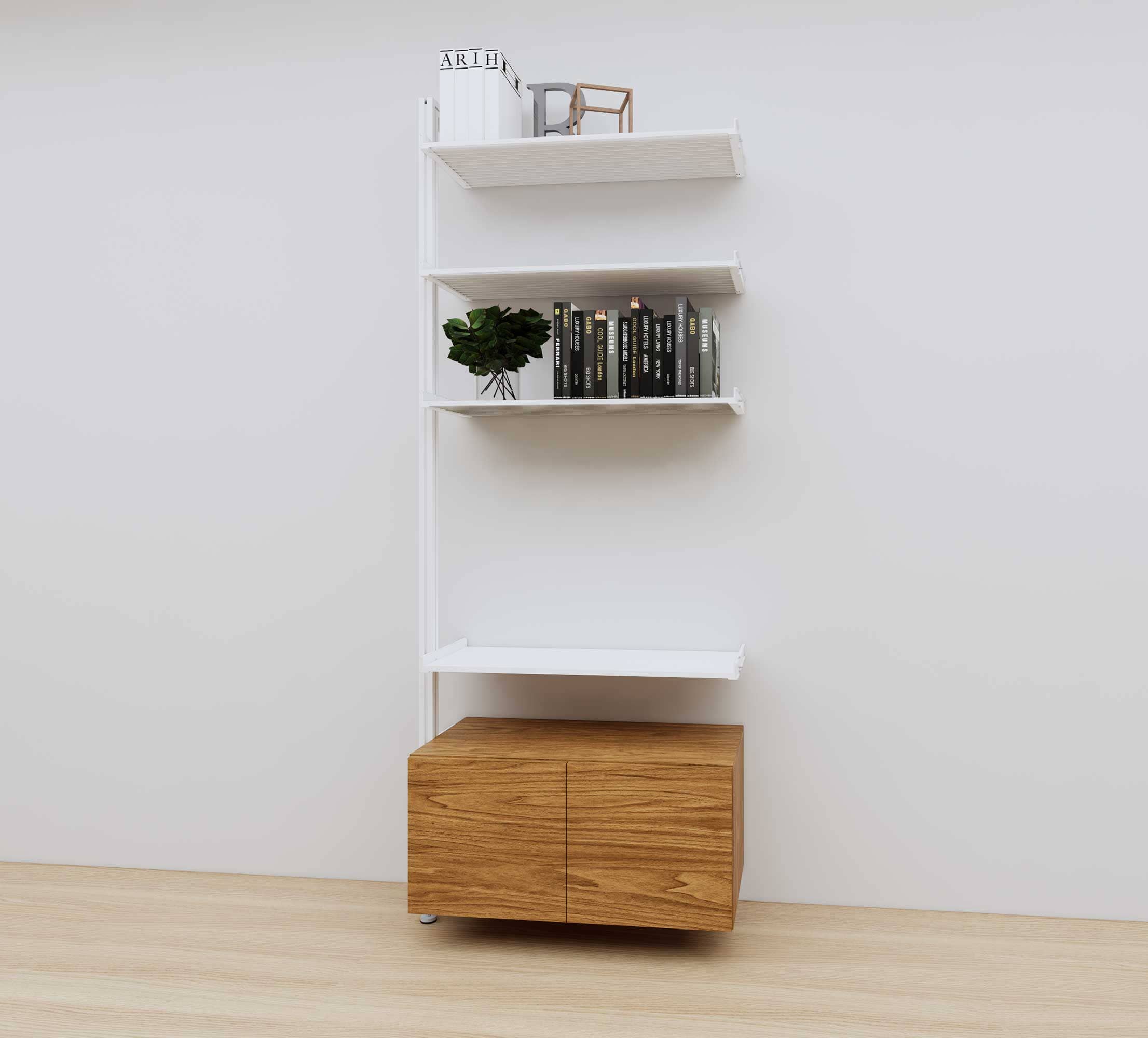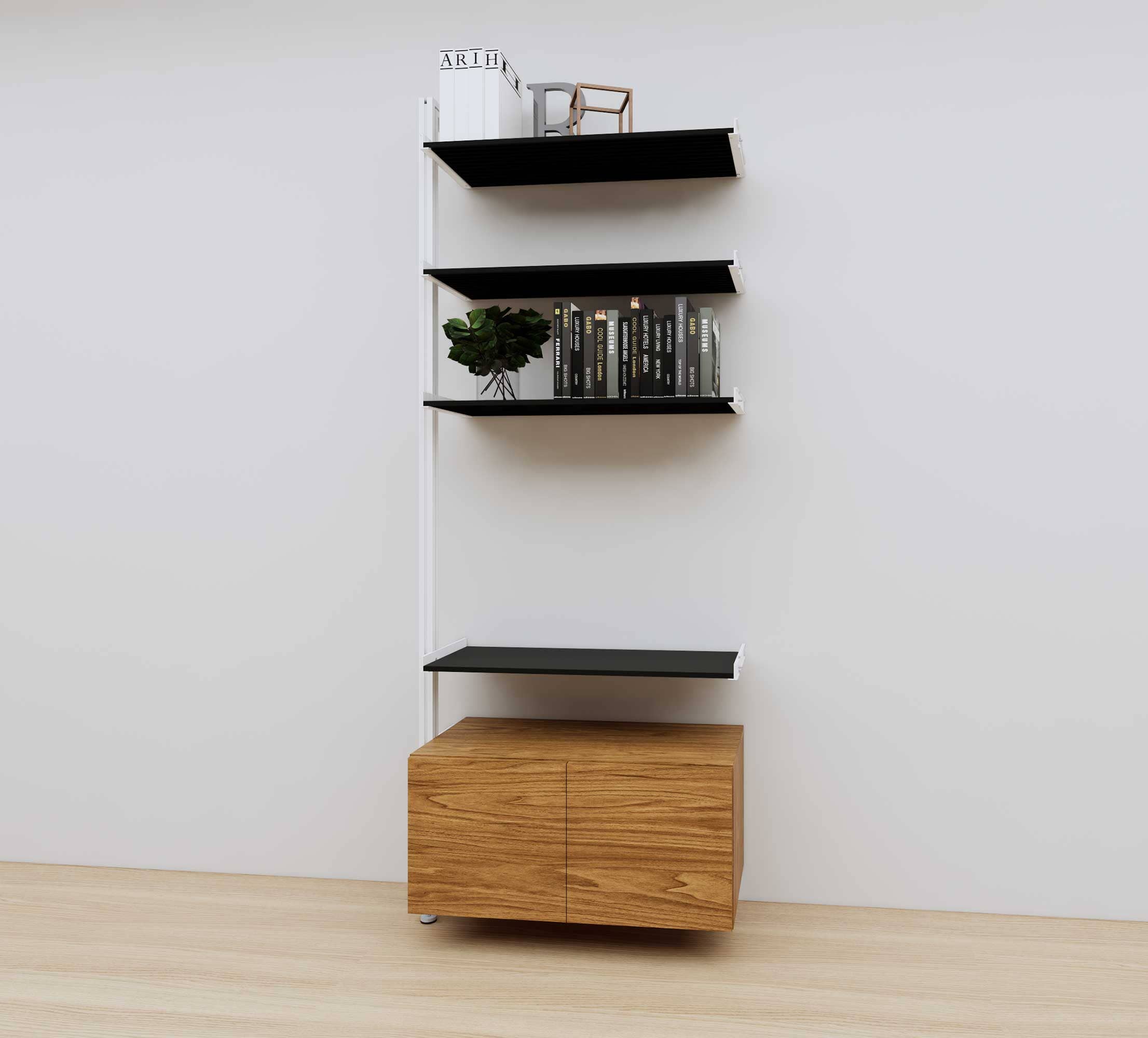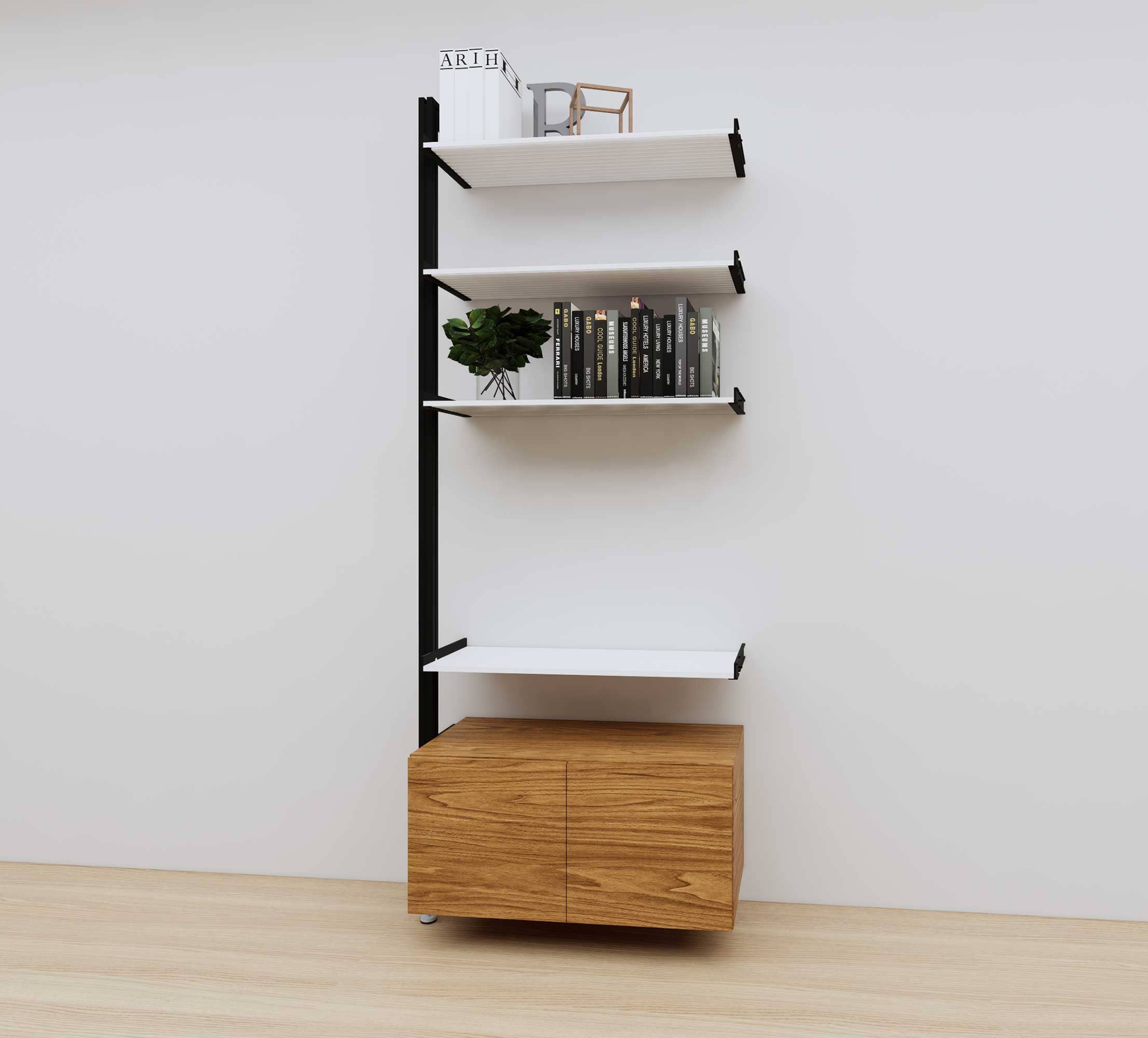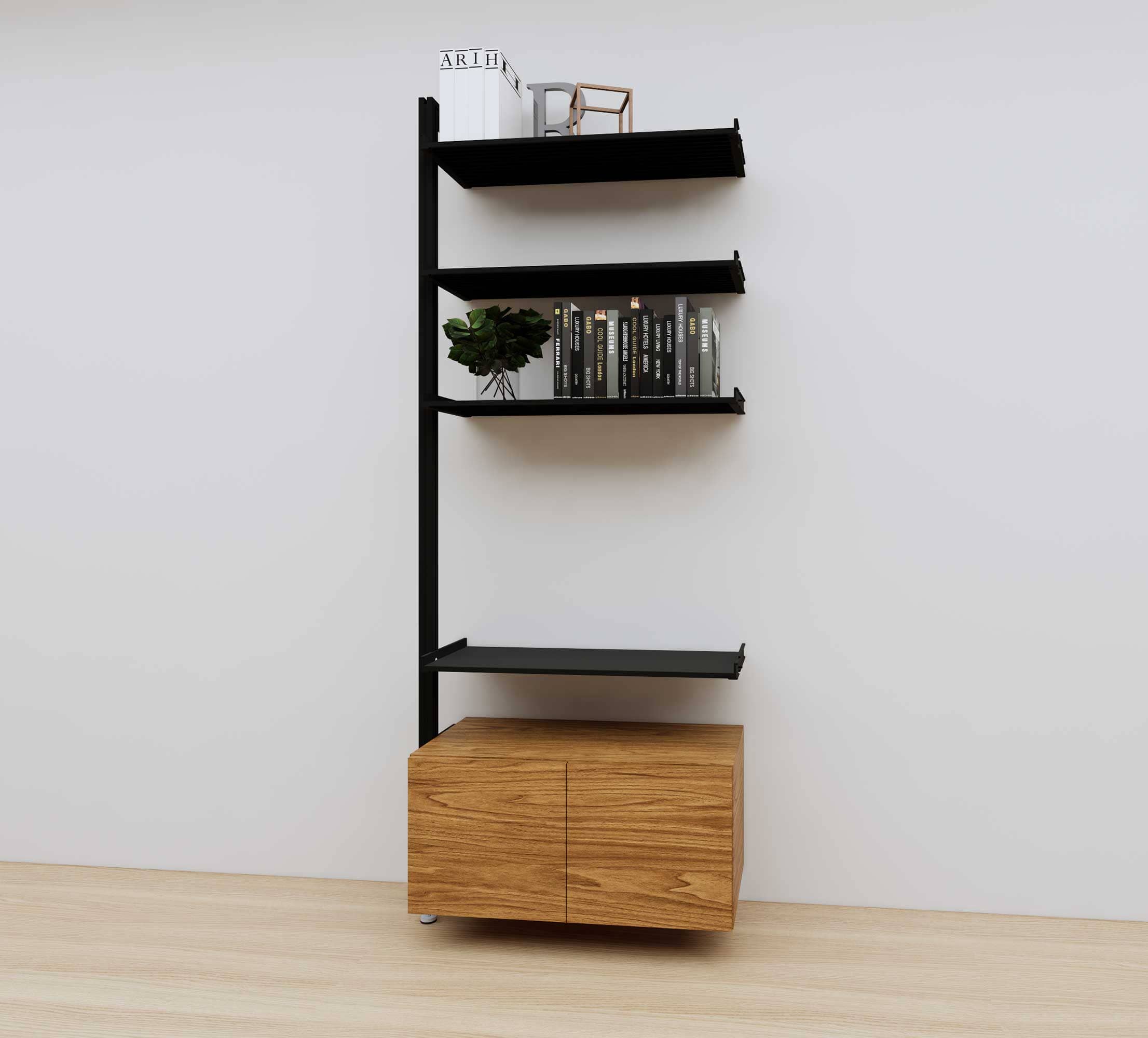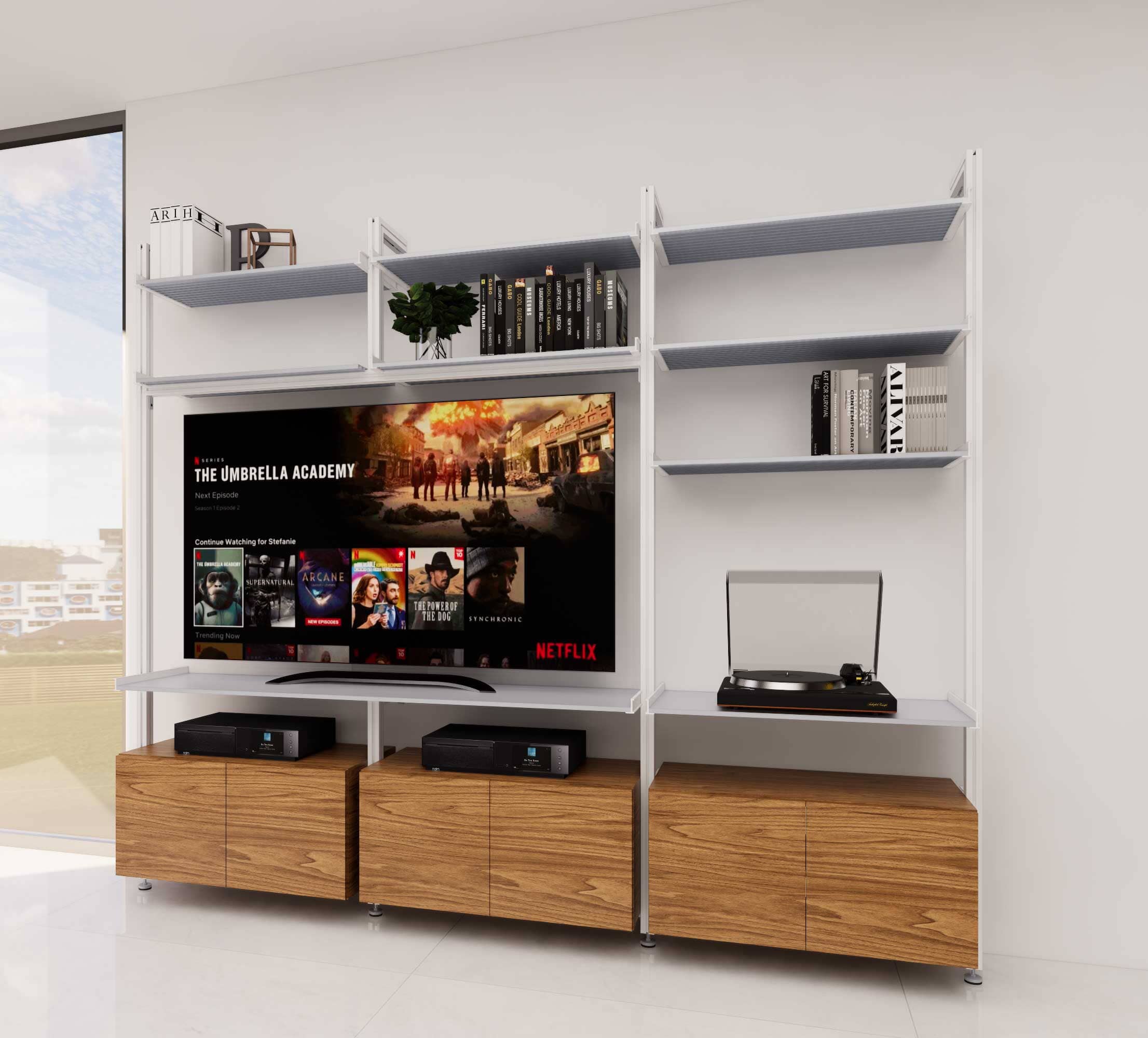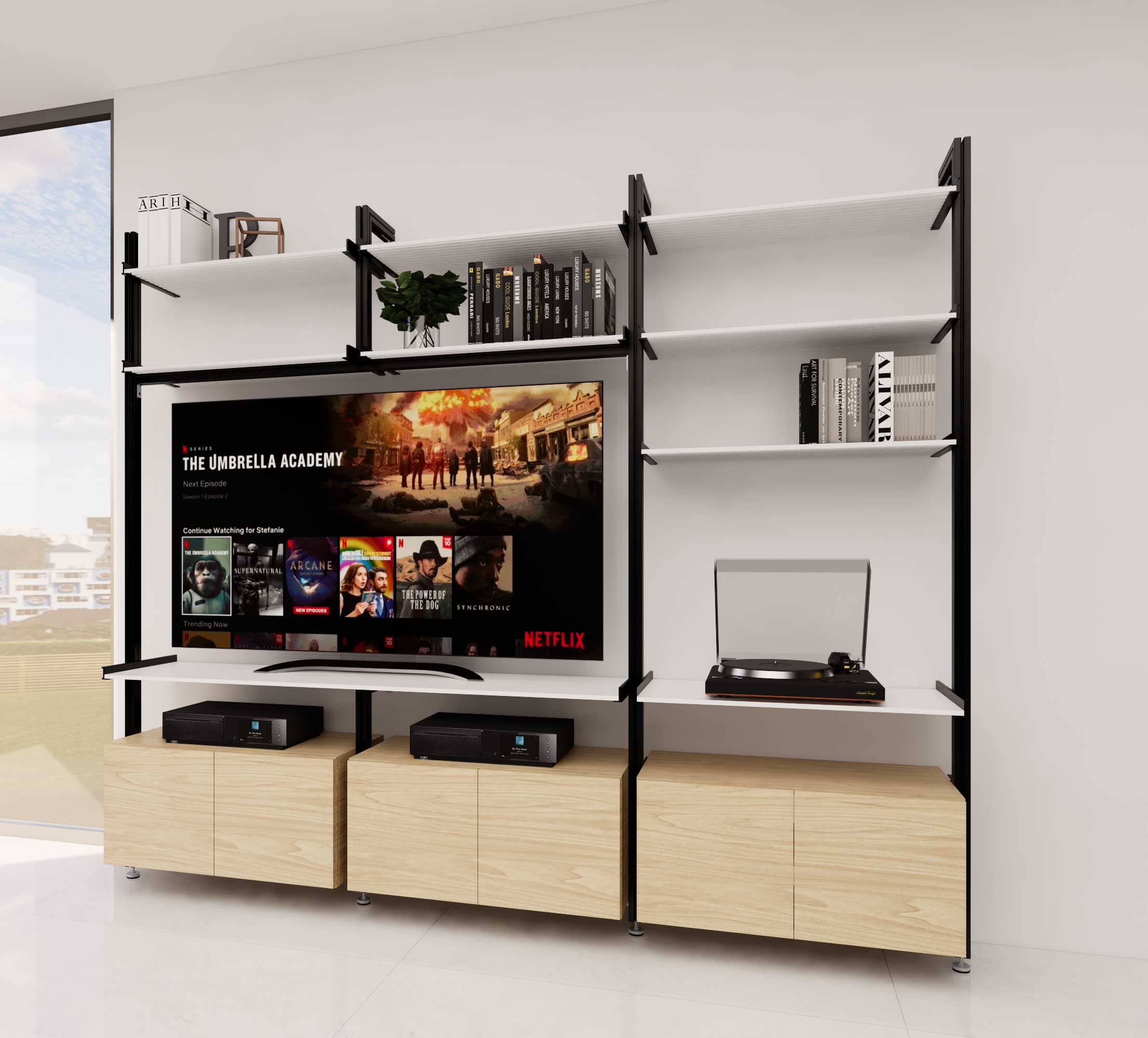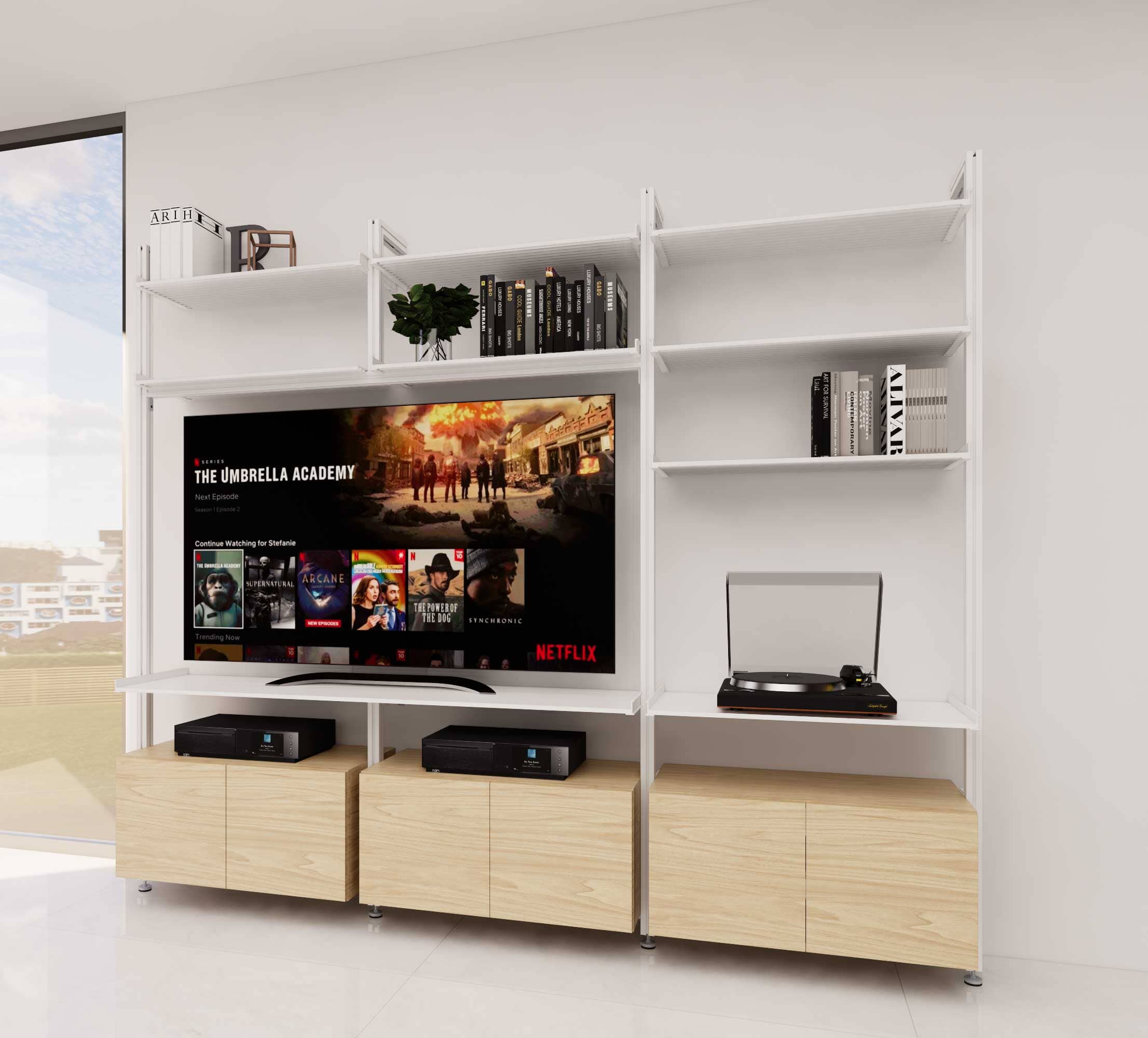 Media Unit Builder 50-65" TVs
Pay installments for 12 Months
at 0% APR with SHOPPAY
Modern Shelving's sleek and modern media unit with adjustable shelves and durable construction, designed to meet the needs of any media room. This unit is perfect for organizing and displaying all of your electronic devices, books, and other media accessories.
Constructed with 1.5 inch aluminum support poles and adjustable shelves that can hold up to 100 lbs each, this media unit is designed for durability and stability. The shelves are made from high-quality materials that are resistant to scratches and other forms of damage, ensuring that your media unit will look great for years to come.
The adjustable shelves make it easy to customize the unit to fit your unique needs. Whether you need to store large electronic devices, books, or decorative items, you can easily adjust the shelves to create the perfect fit.
In addition to its functional design, this media unit also features a sleek and modern look that will complement any home decor. With its clean lines and minimalist style, it's the perfect addition to any contemporary living space.
Poles and shelves are made of extruded anodized aluminum and powder coated when color is specified.
Dimensions
84" Height
12" Deep Shelves
1.5" QUAD Poles
50" TV Unit - 52.5" Total Width
65" TV Unit - 66.5" Total Width
24" Extension = 25.5" Total Width
31" Extension = 32.5" Total Width
*To determine exact total width add your shelf width + how many poles, which are 1.5" wide each. Total width includes pole(s).
Load Capacity
100 lbs per Shelf
Extensions consist of either a 24" or 31" Extension pole with shelves. To build a unit add the central Media 50" or 65" unit to cart then add as many matching extensions as needed to cart. You can create variable width bays by mixing 24" & 31" extensions.
Can Shelves or Cabinets be placed at any height?
Yes, one Modern Shelving's unique design features is that shelf height and cabinet placement can be anywhere in the vertical range. For example cabinets can be set up high or low, inbetween shelves or at the top or bottom of unit.
Does the Shelf need to be attached to a wall?
Yes, for both strength and safety considerations we believe all modular shelving needs to be secured to the wall. Our system was designed this way for safety and strength and has 12 plus years of market design history and safety records. Mininimally invasive attachment kit included with detailed simple instructions.
See more details about our recommendations for safe shelving system wall mounting in our complete FAQ
How should weight be distributed across the individual shelves?
100lbs per shelf. We recommend placing your heavier items on the lower shelves of your Shelf. Additionally, we suggest evenly distributing your items horizontally across the shelves for maximum stabilty.
Build Your Own Media Unit
Use our Media Builder to add your center unit then add extensions of 24" or 31" to expand your unit.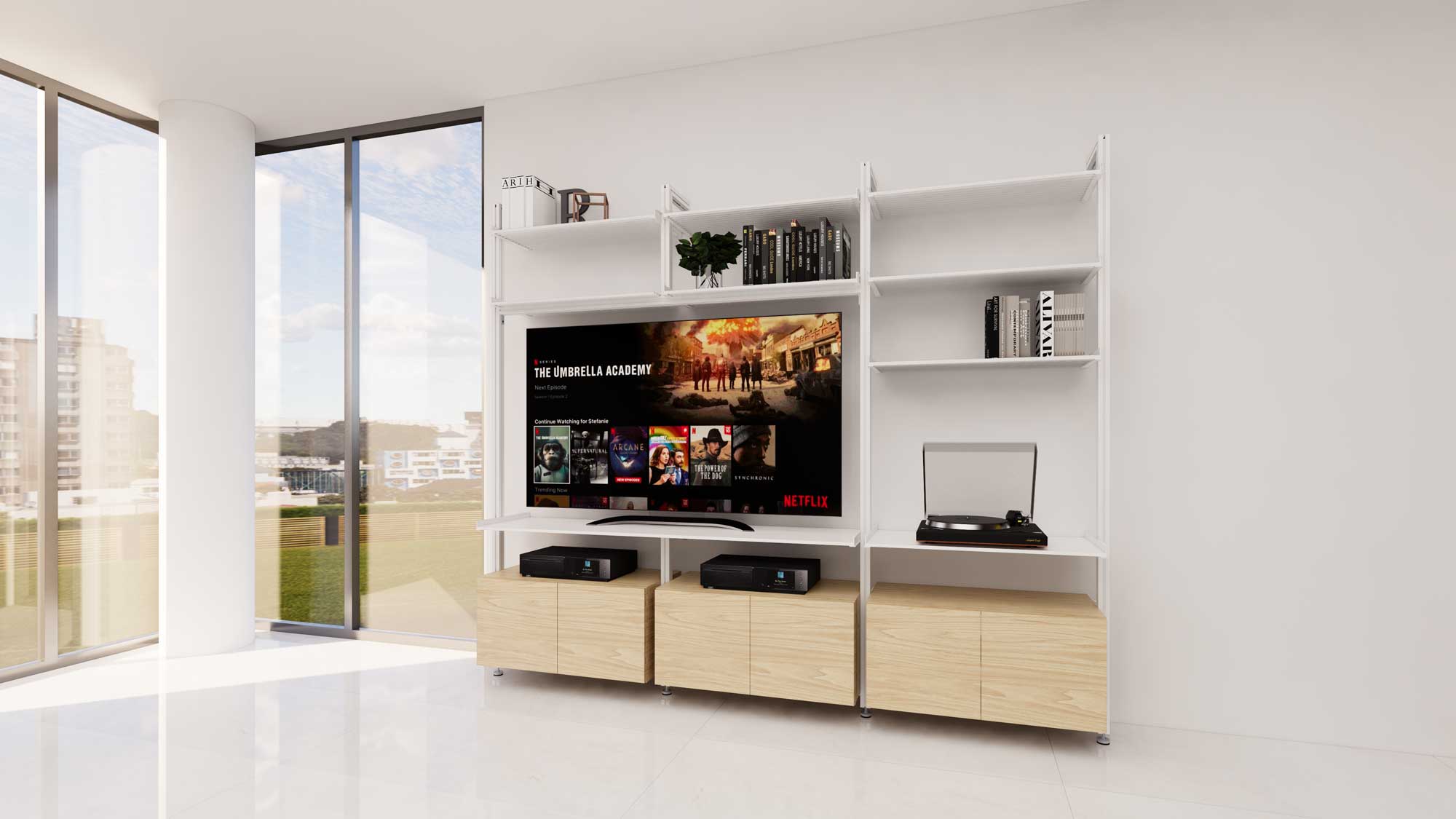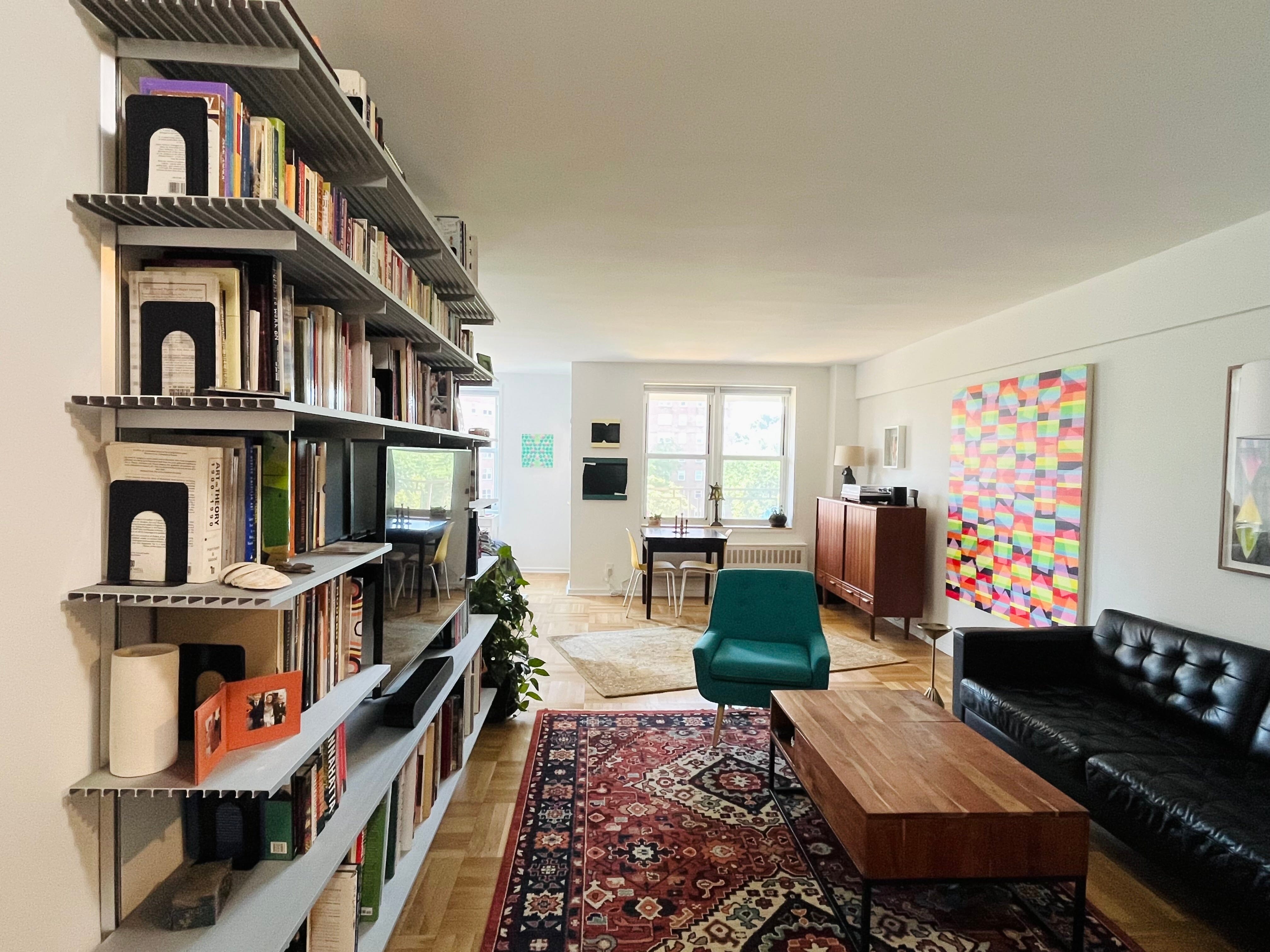 Couple uses shelves to create a bookcase and media wall in their New York apartment.