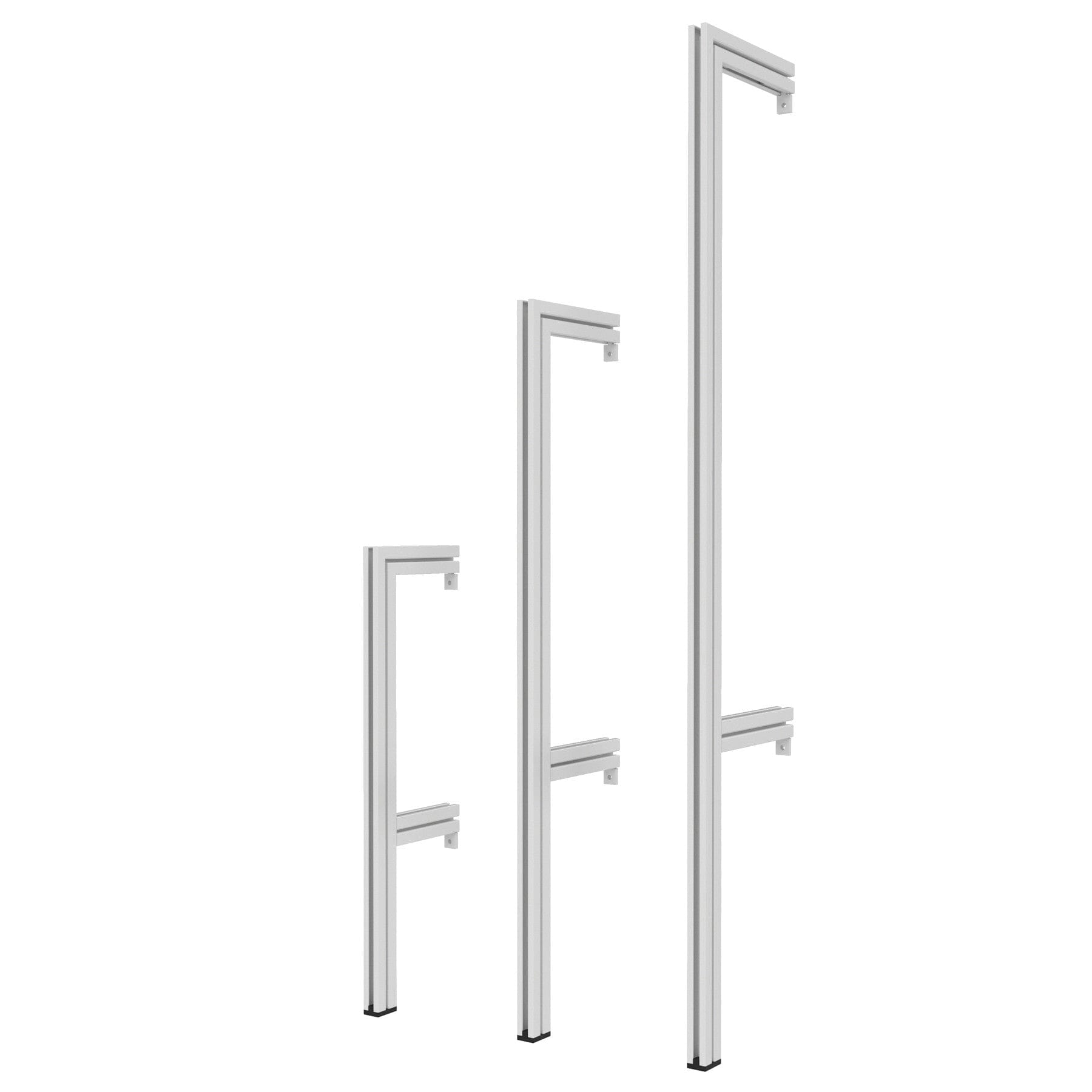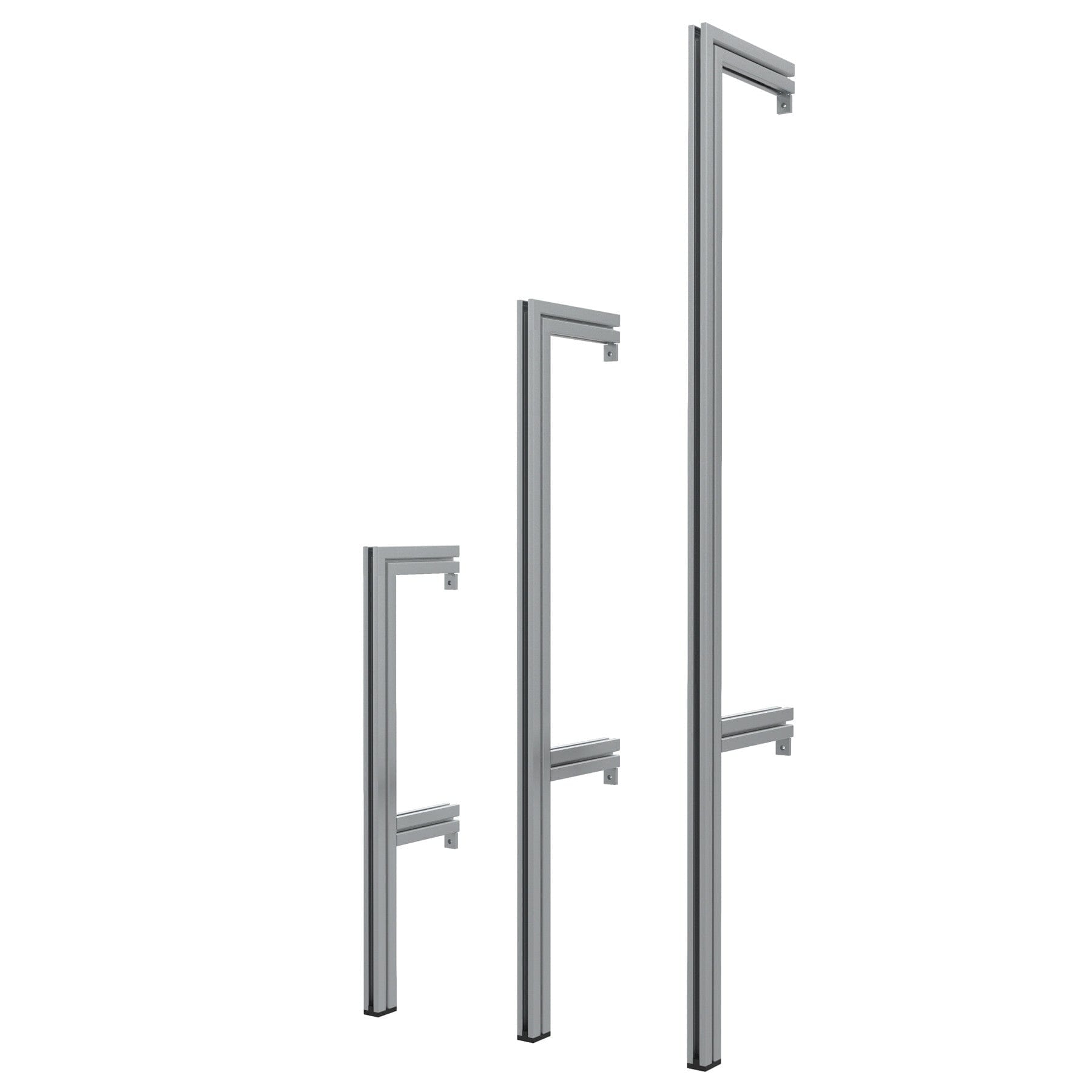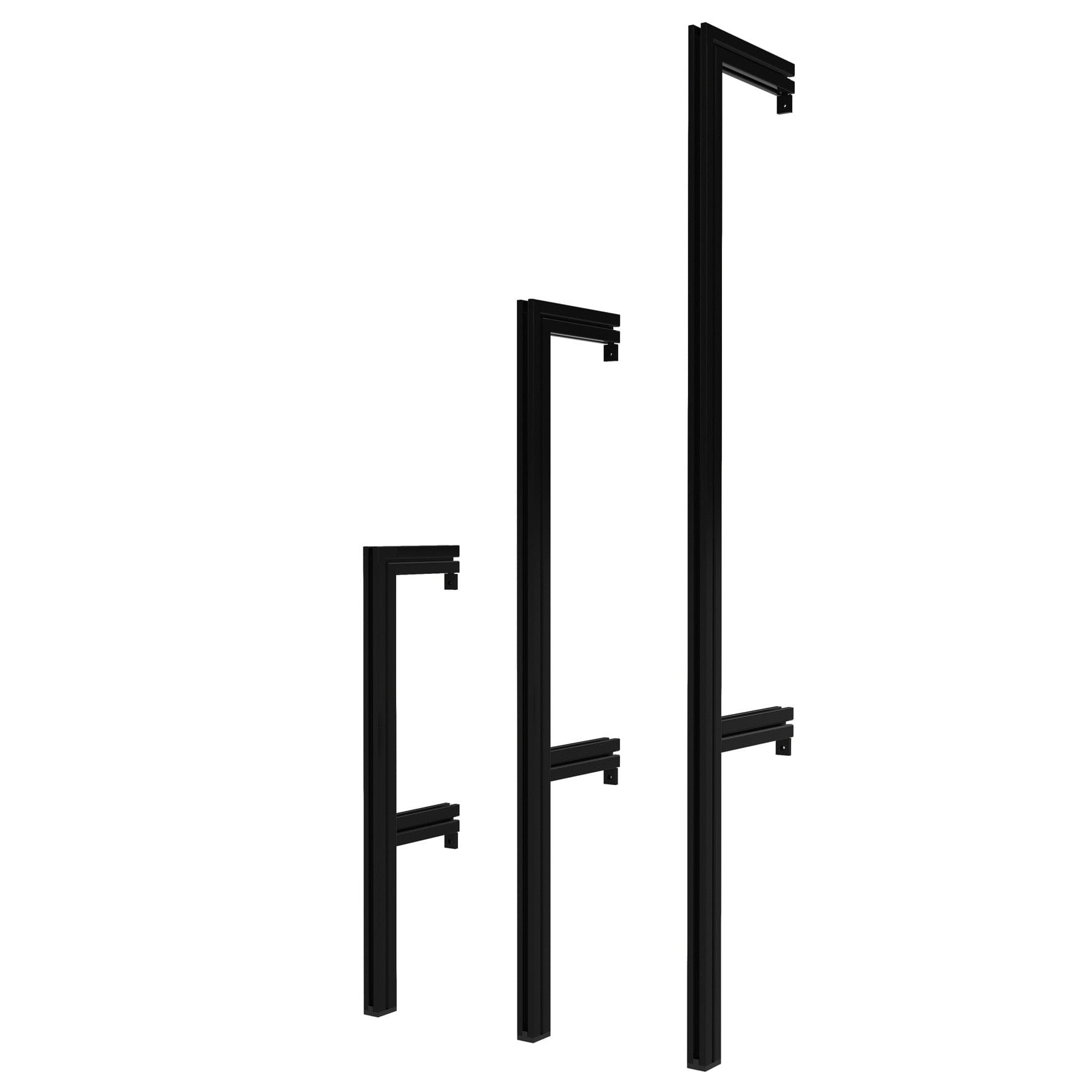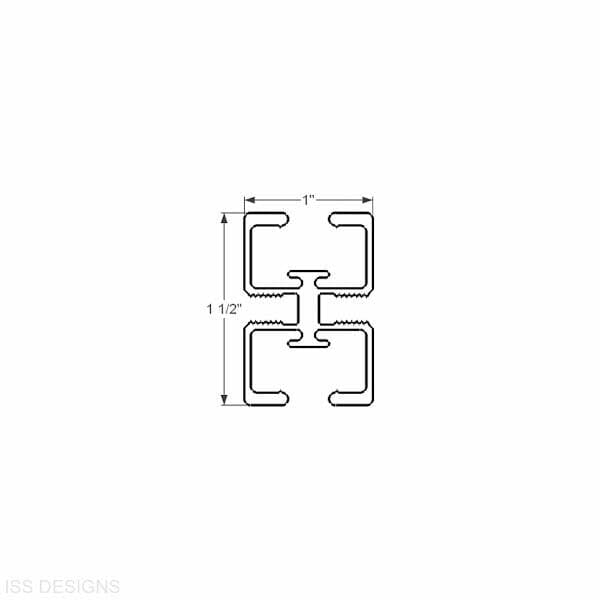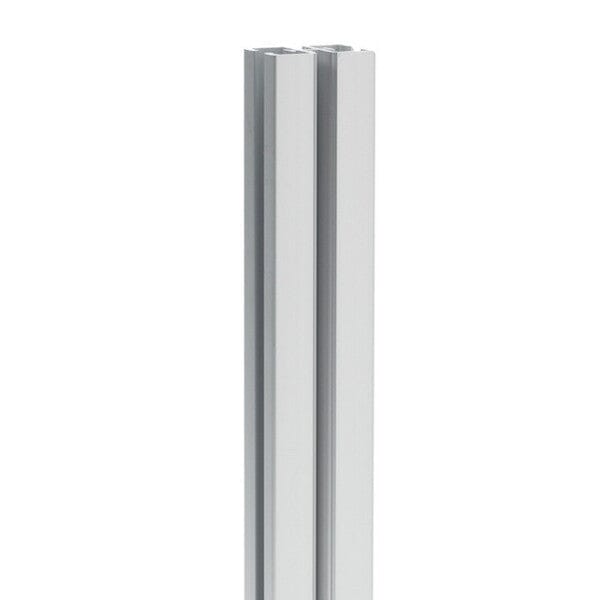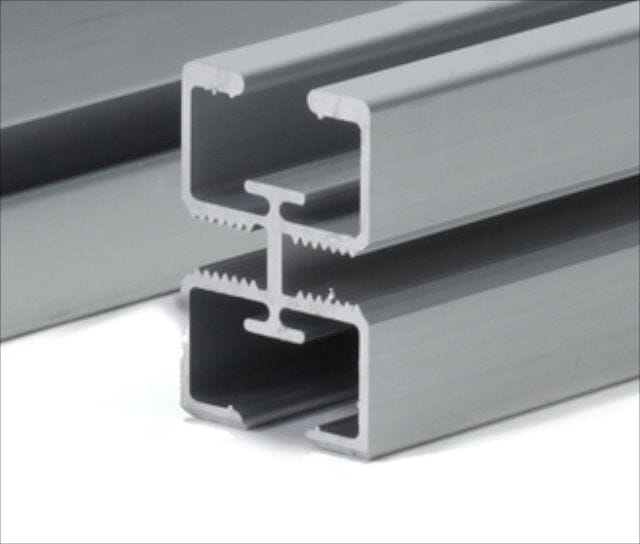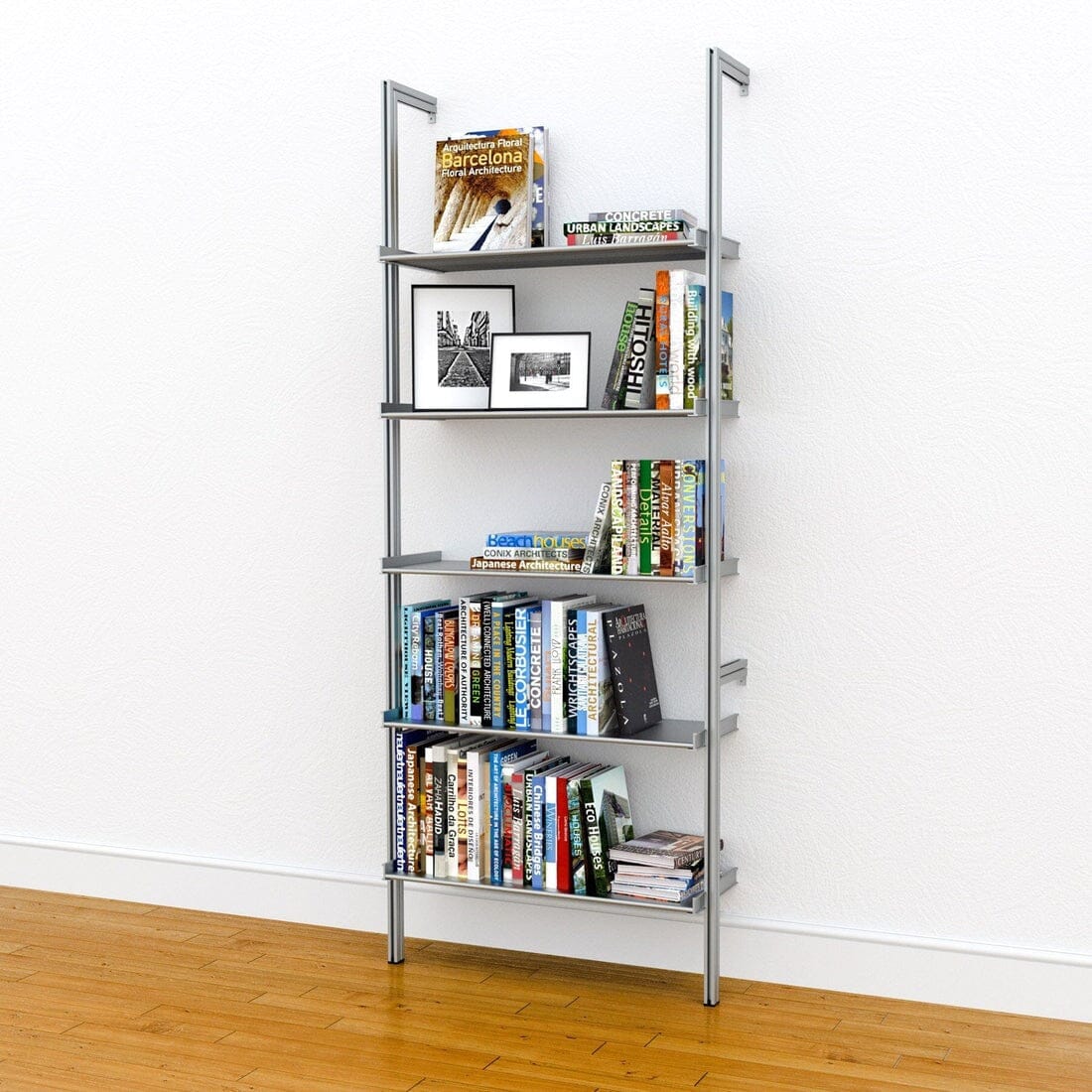 Semi Wall Mounted Pole - PAL
Modern Shelvings Semi Wall Mounted 1.5" x 1" Diameter Pole is used for semi wall mounted installations.  Pole length is 84". You may also request a custom pole length for shorter ceilings or a different distance to wall .  For example, a 72" Pole.   
Each Semi Wall Mounted Pole includes the Top Mitered 8" Tie Pole Kit and a lower tie pole kit for mounting back to the wall.   Attach pole to the wall using two screws into studs or wall anchors.  
Add your choice of Shelf End Supports, Brackets or Cabinets to complete your design or contact Free Custom Design Services for a quote on your design ideas.