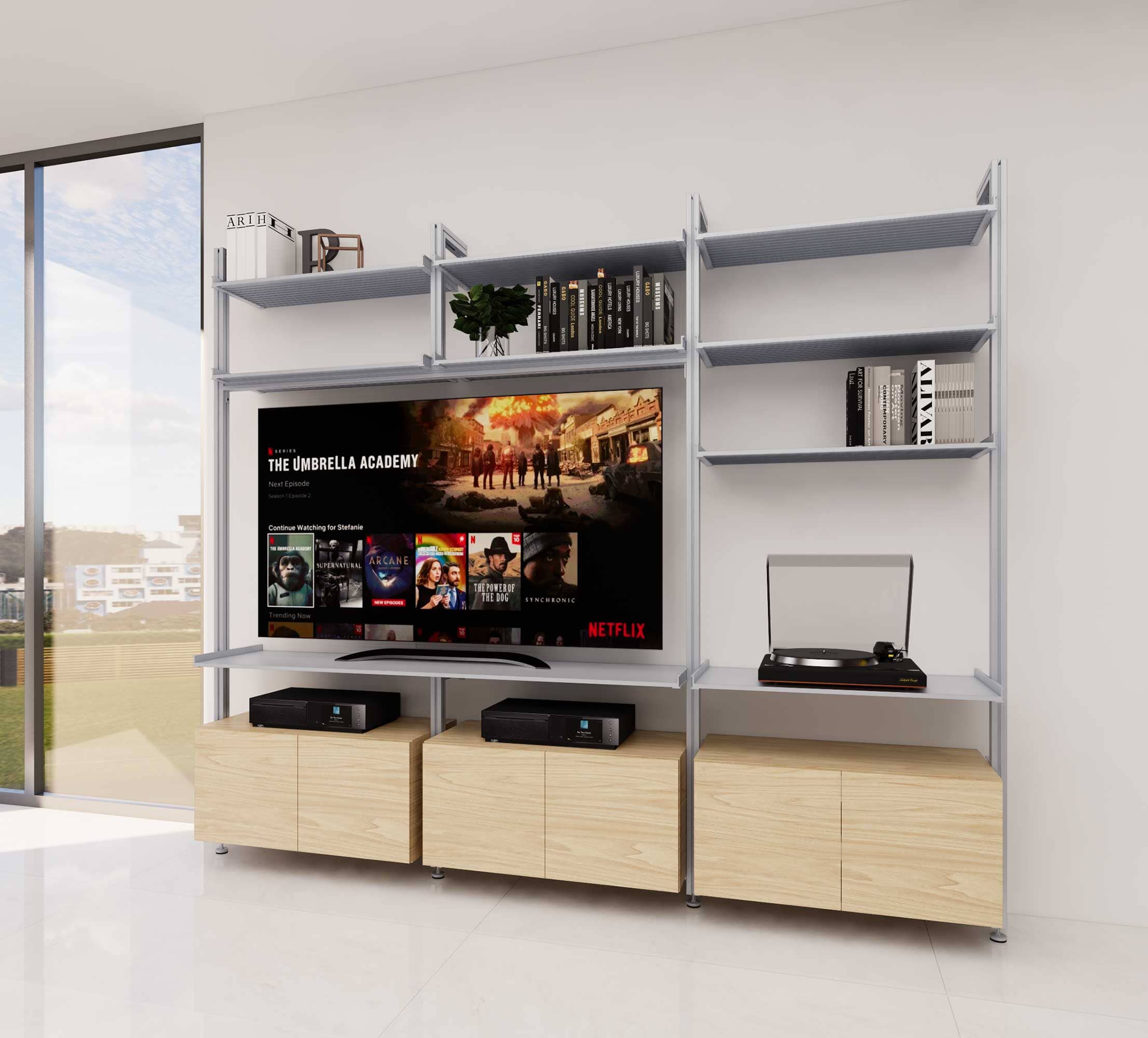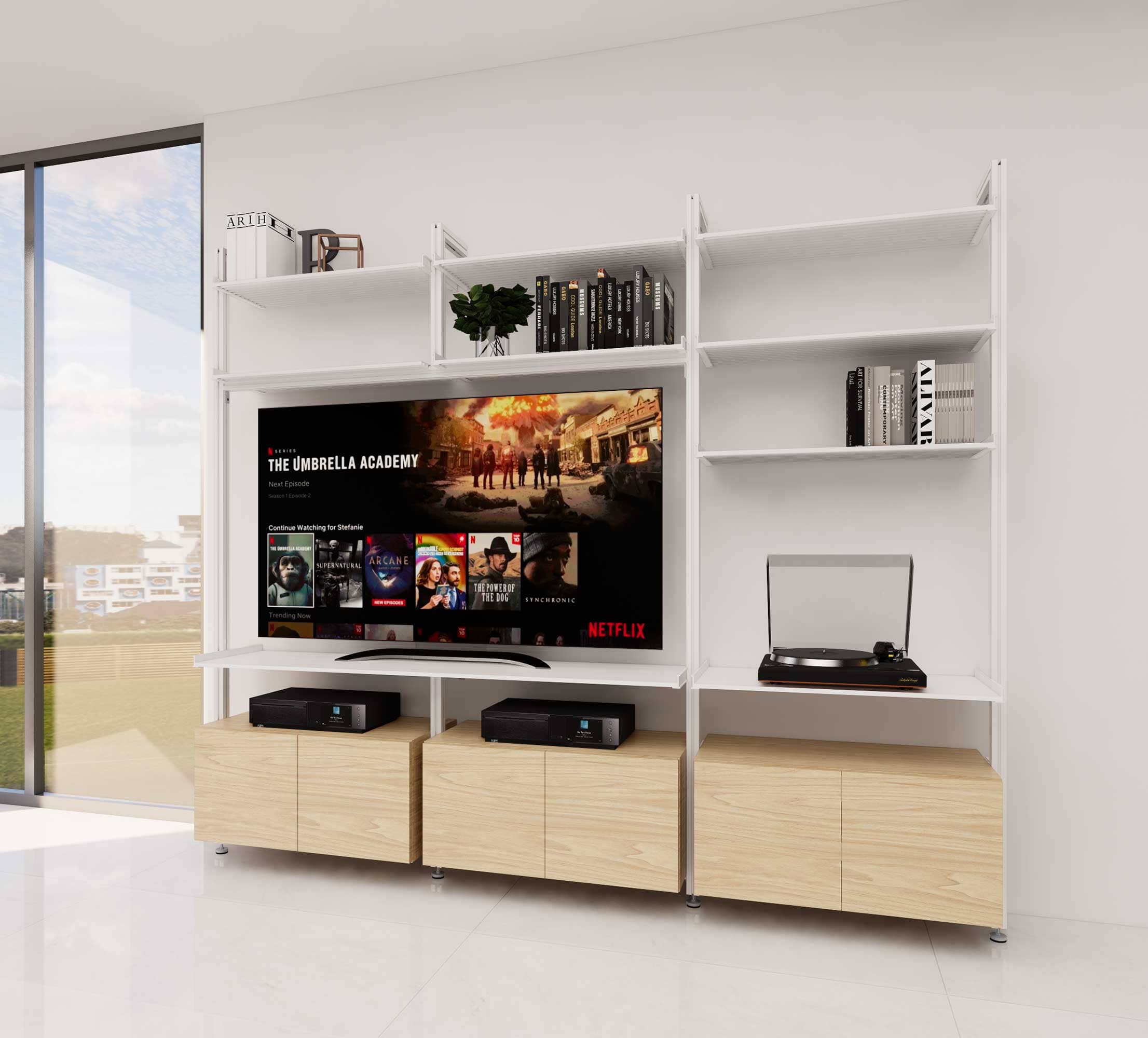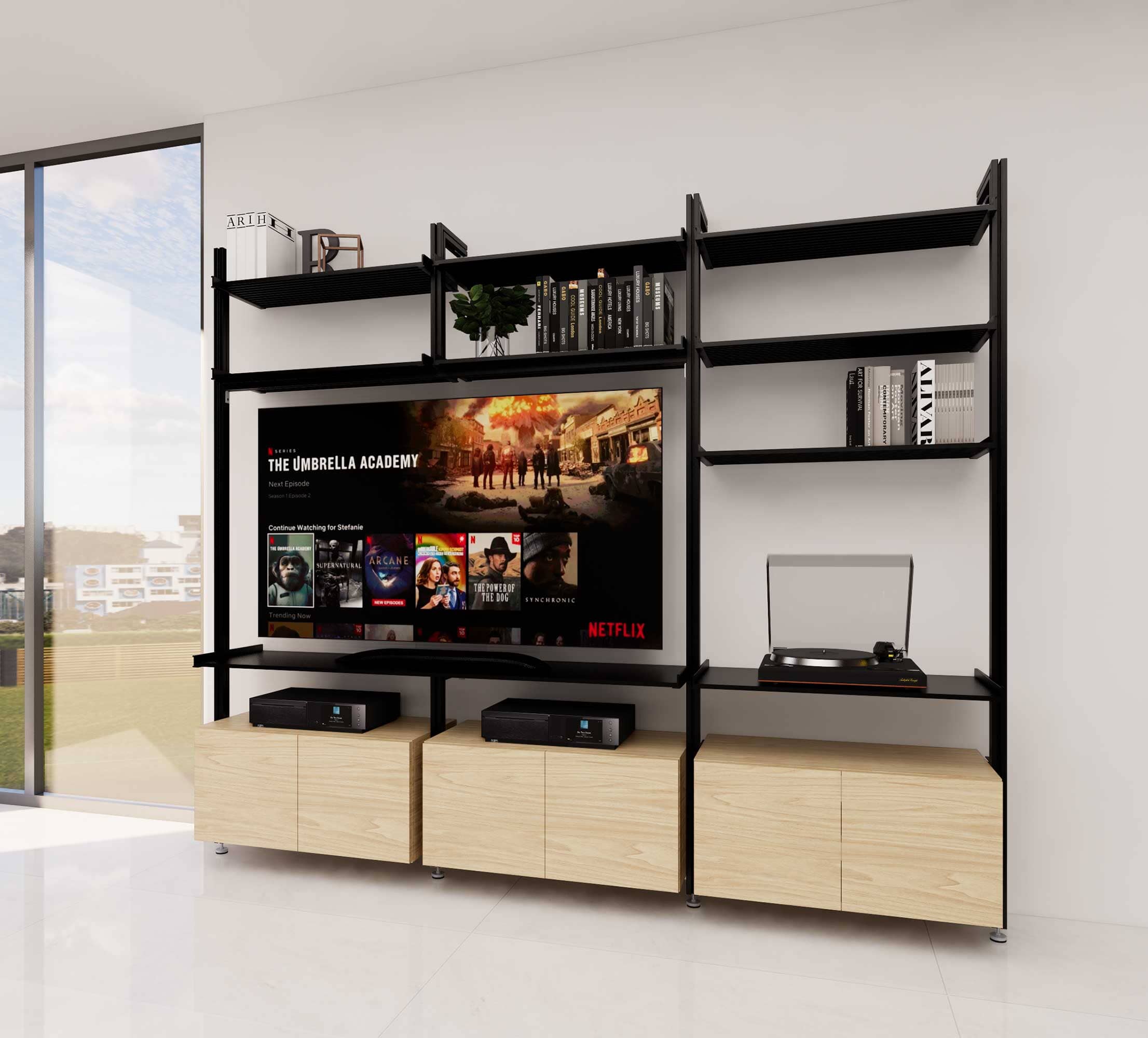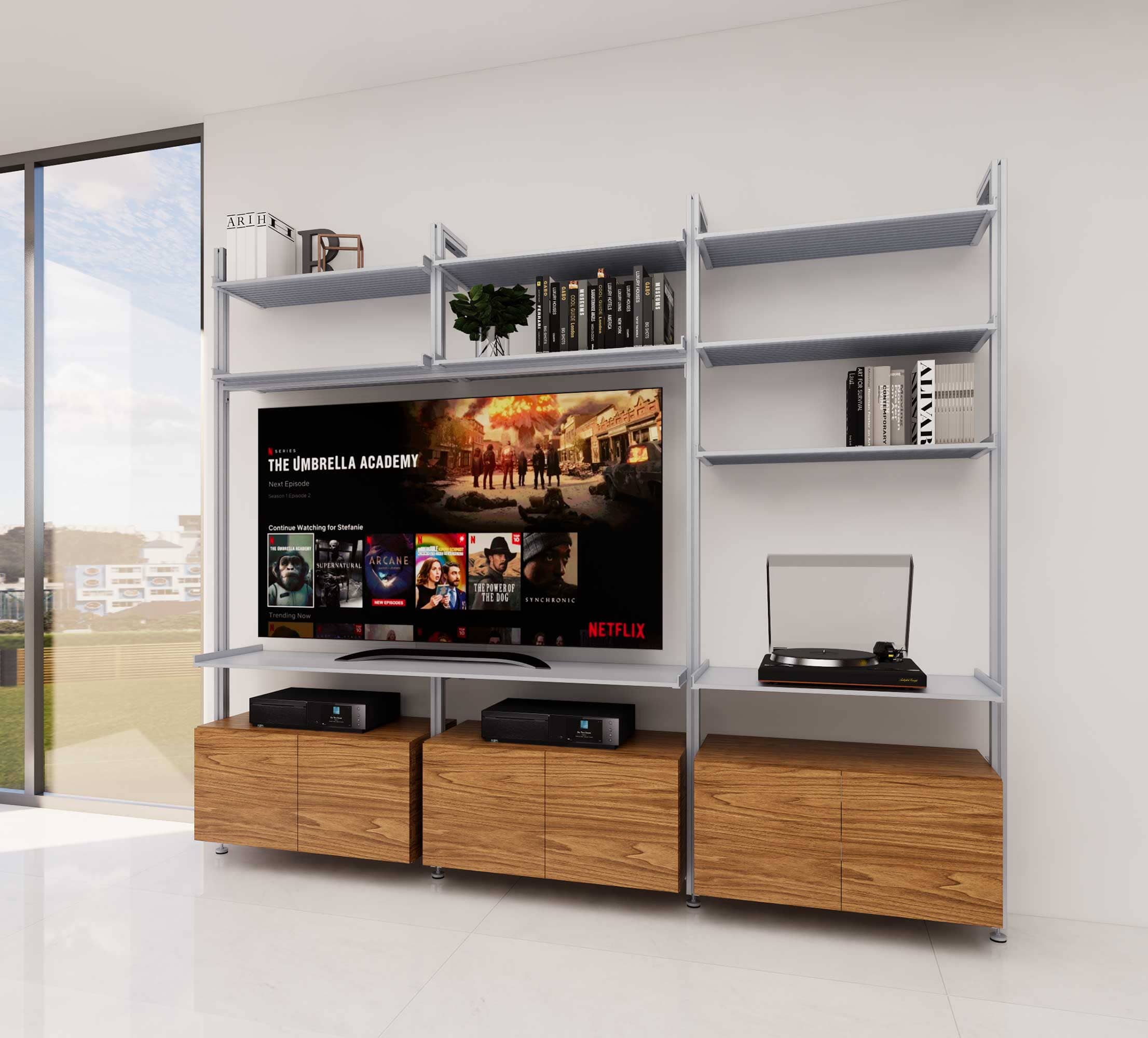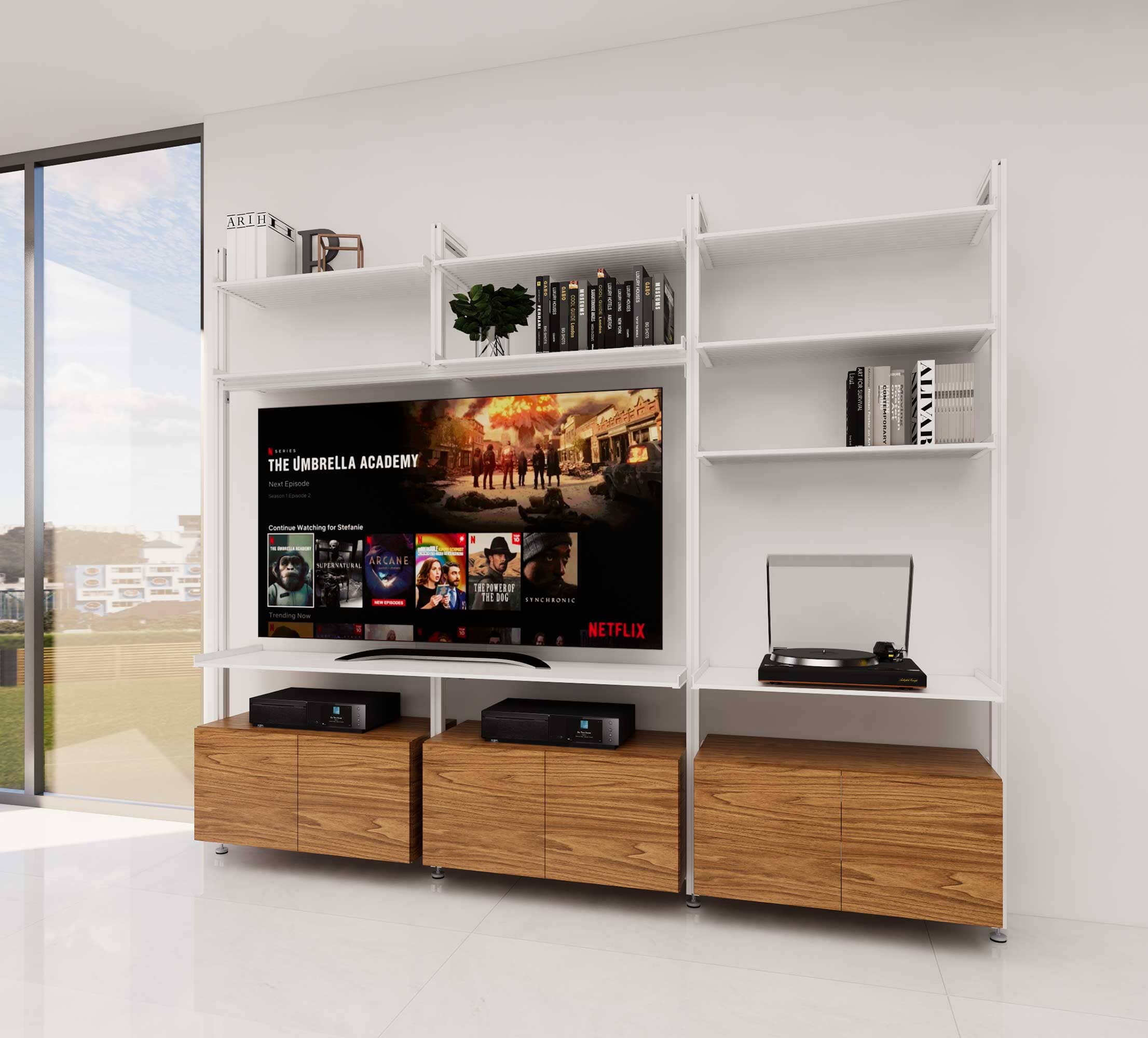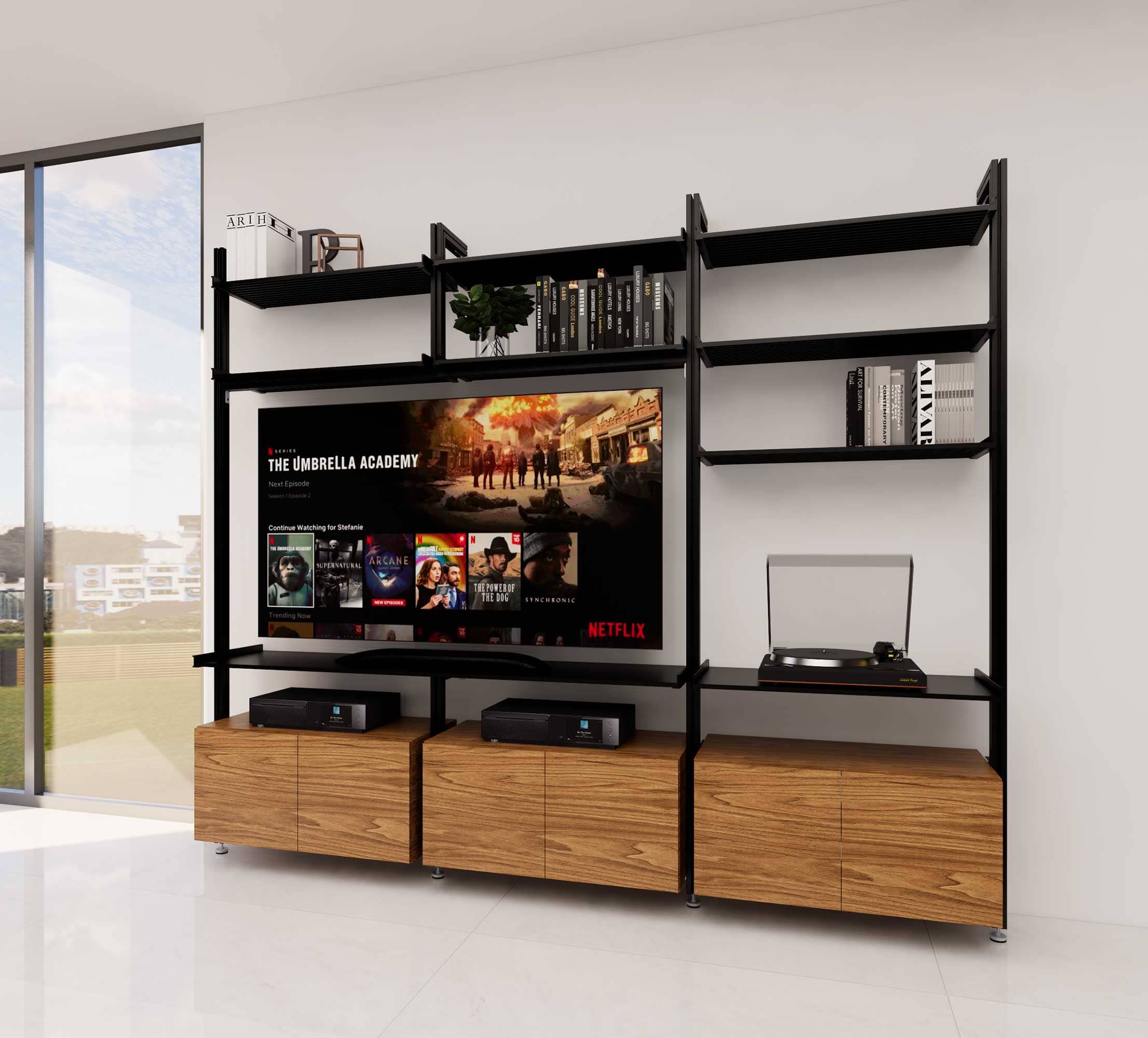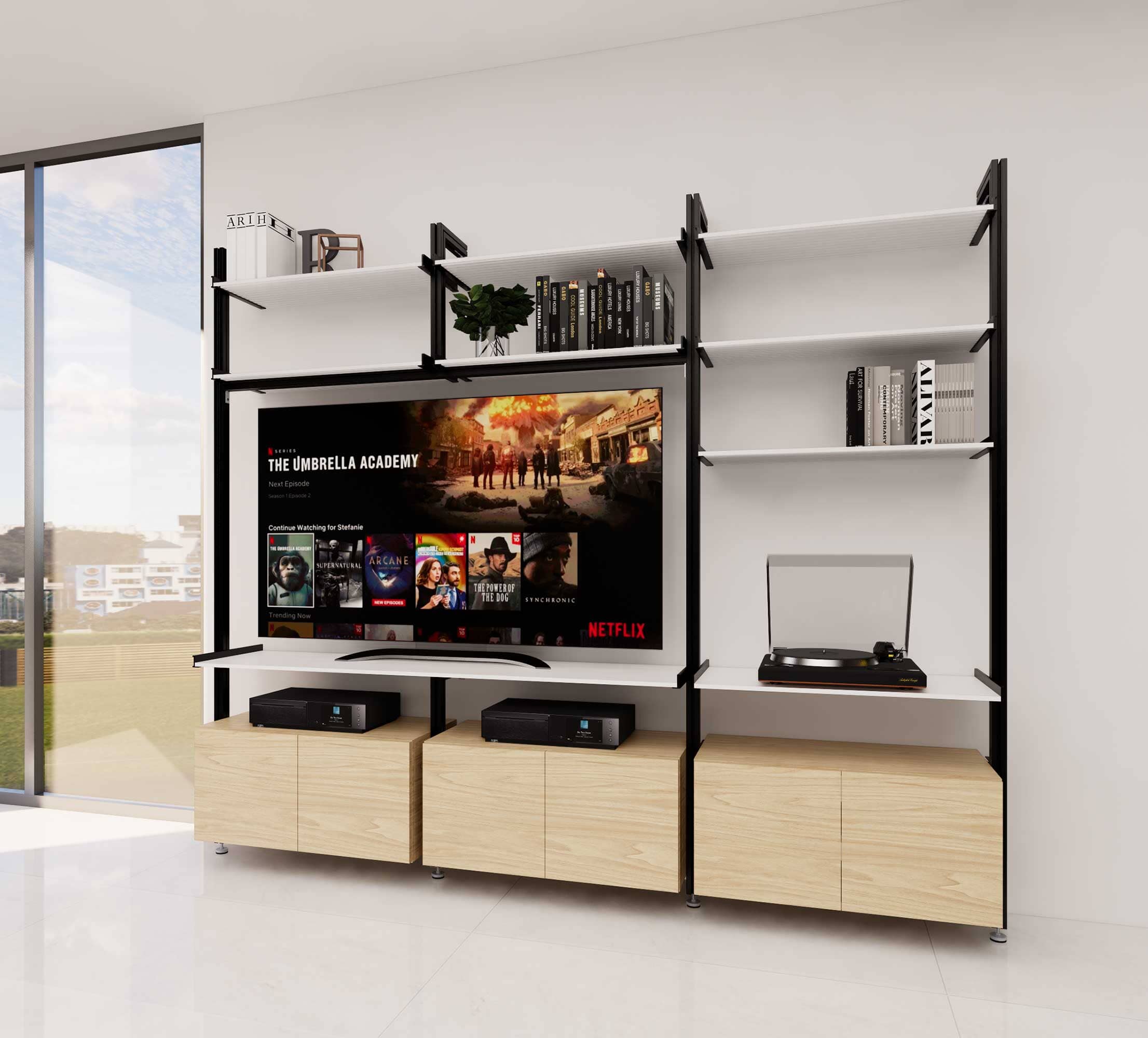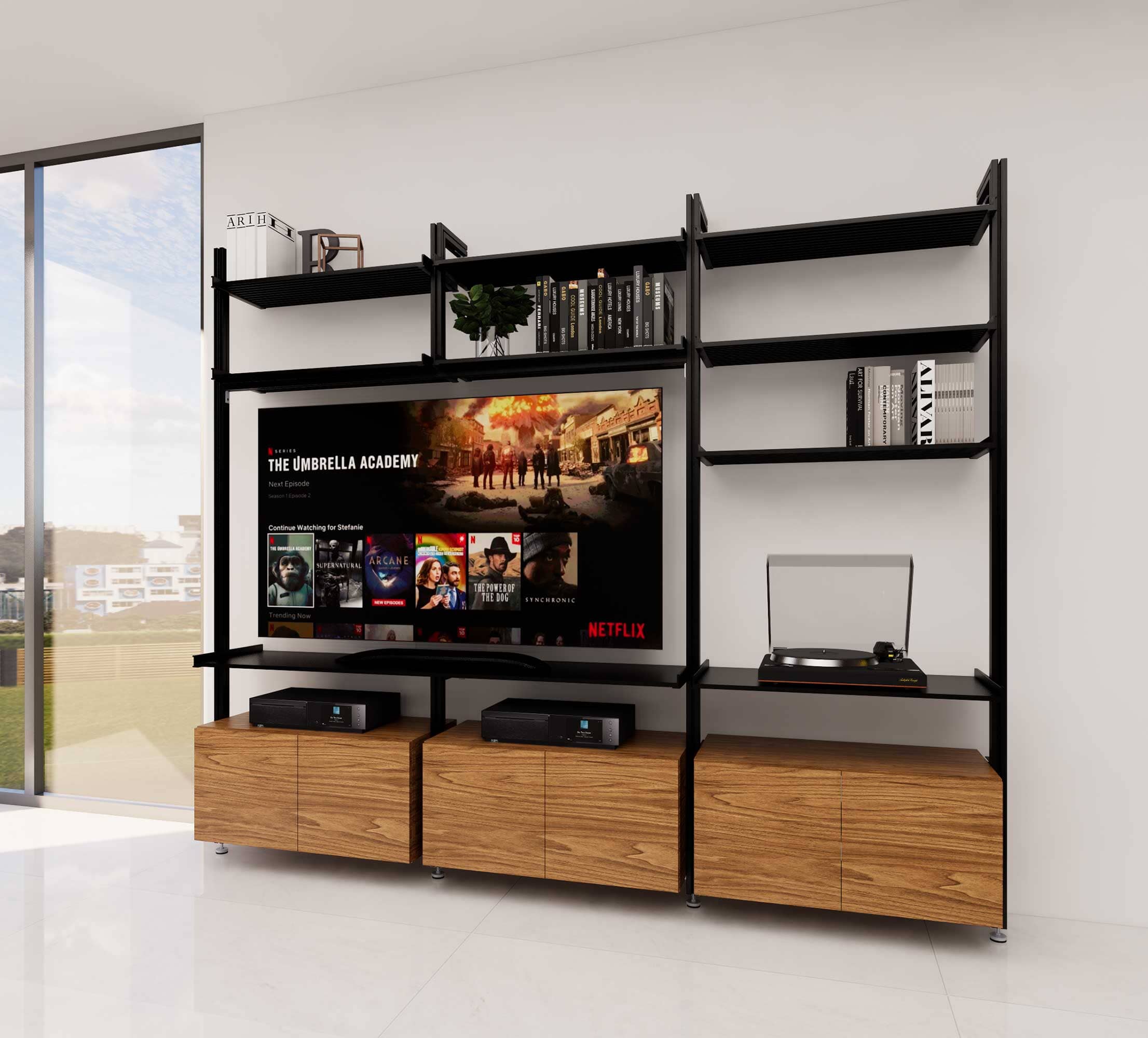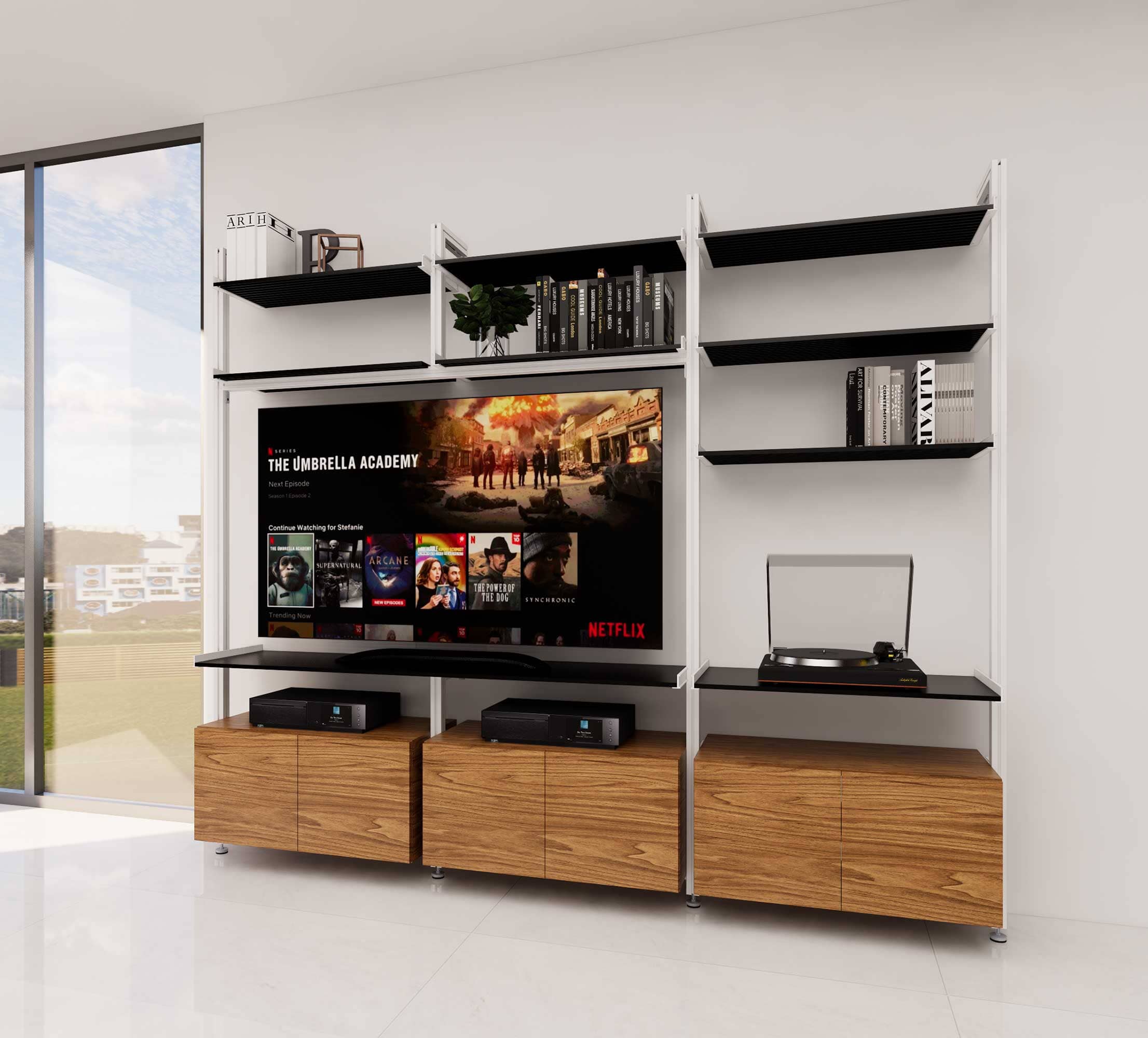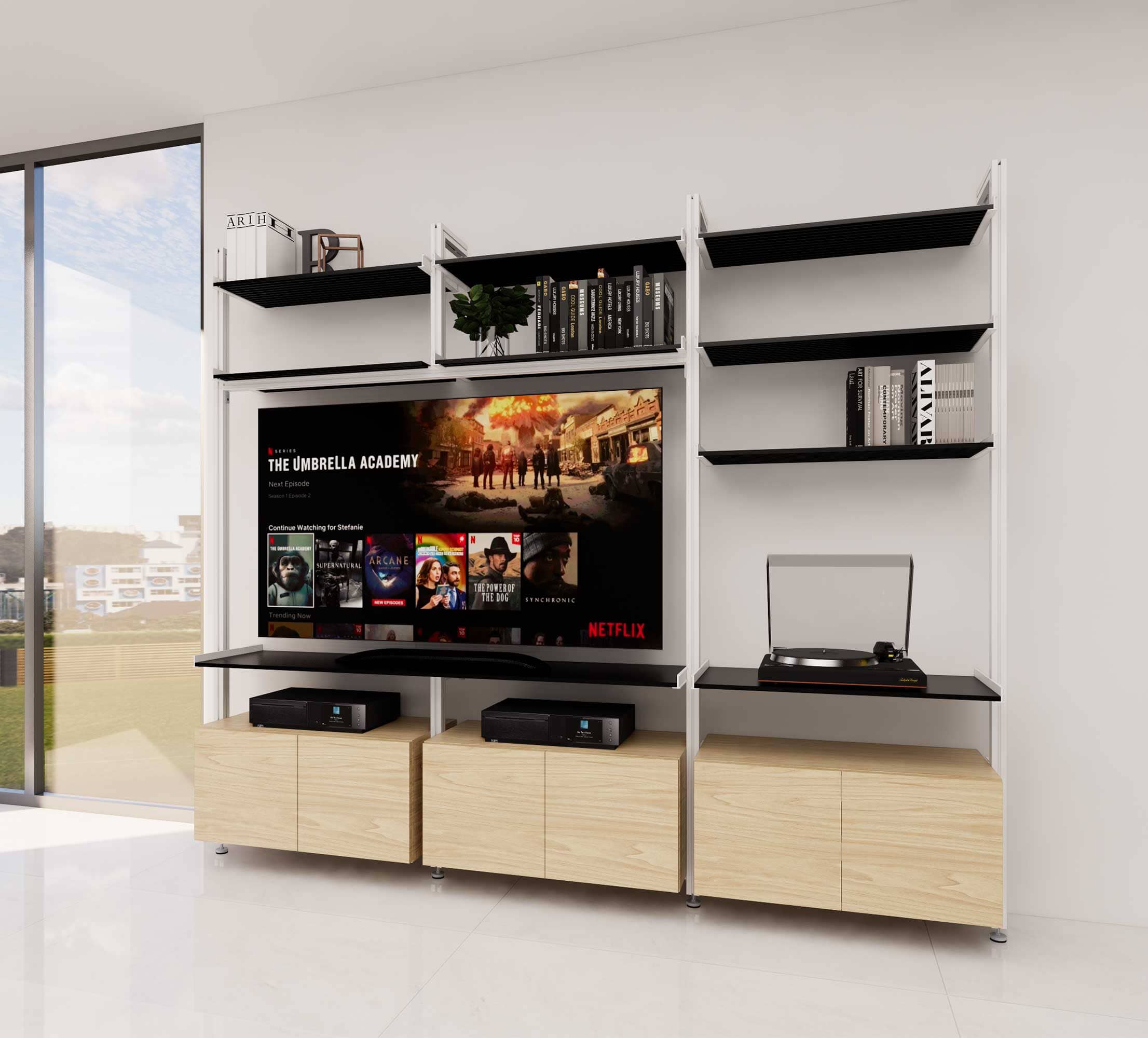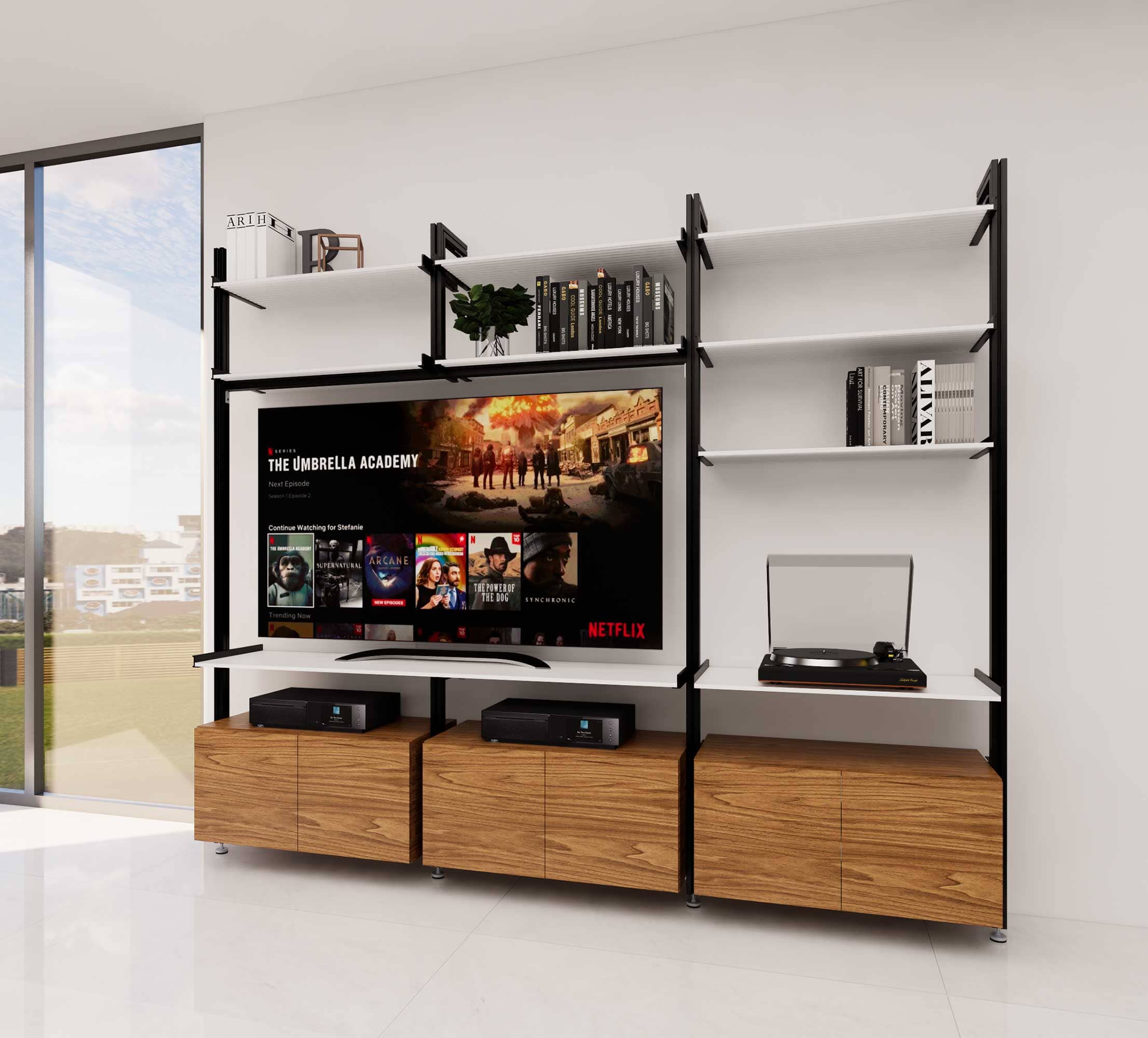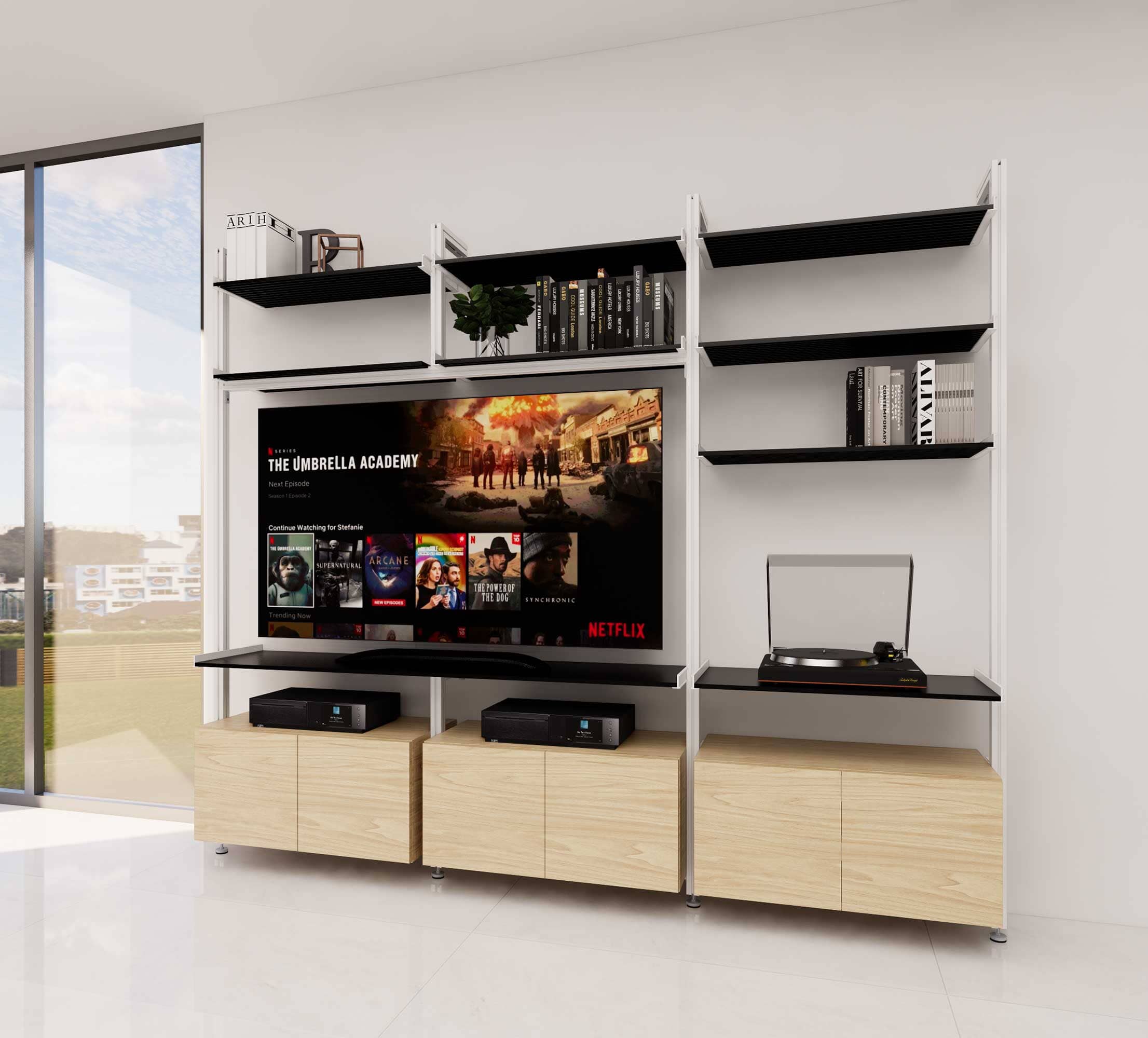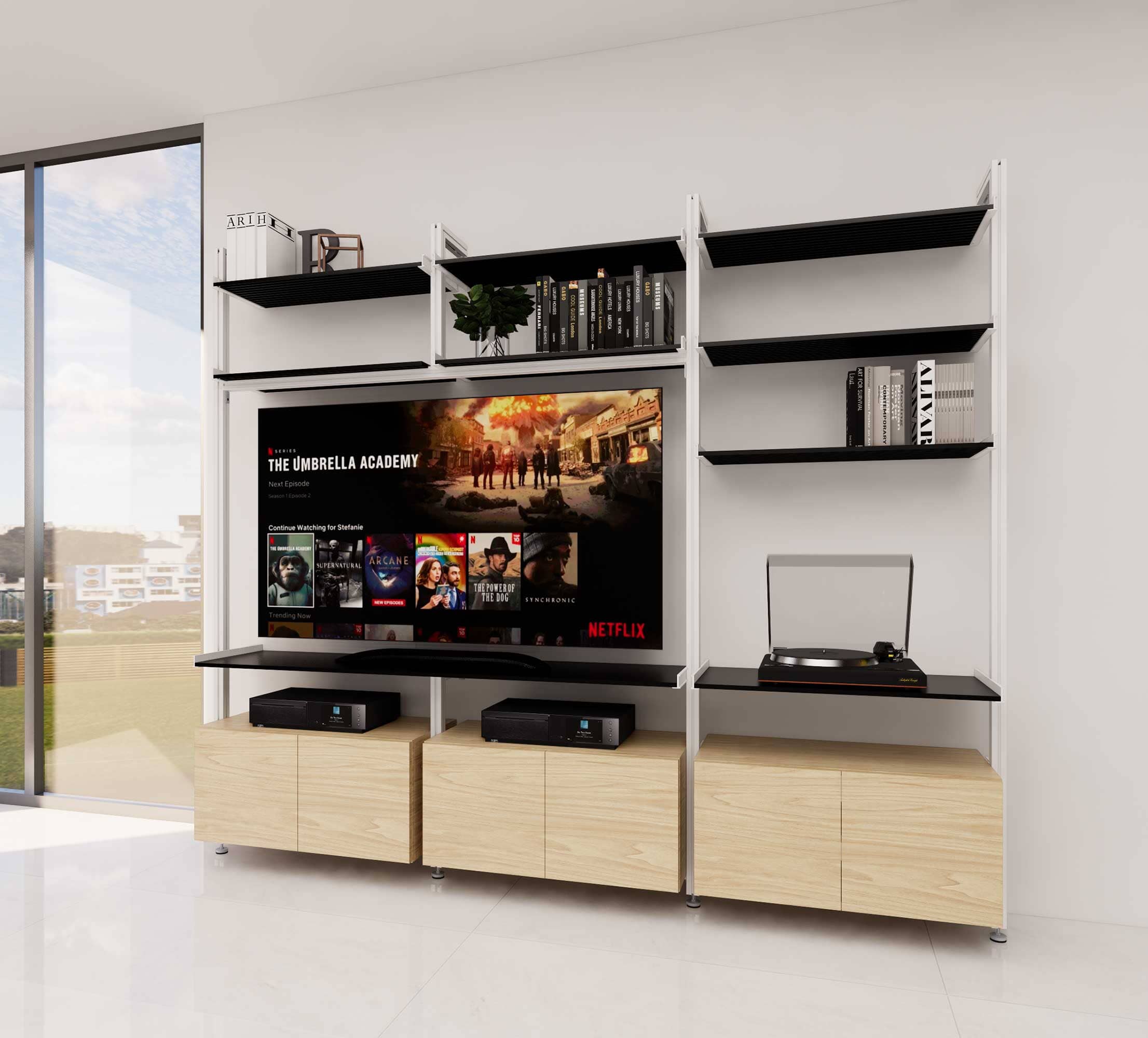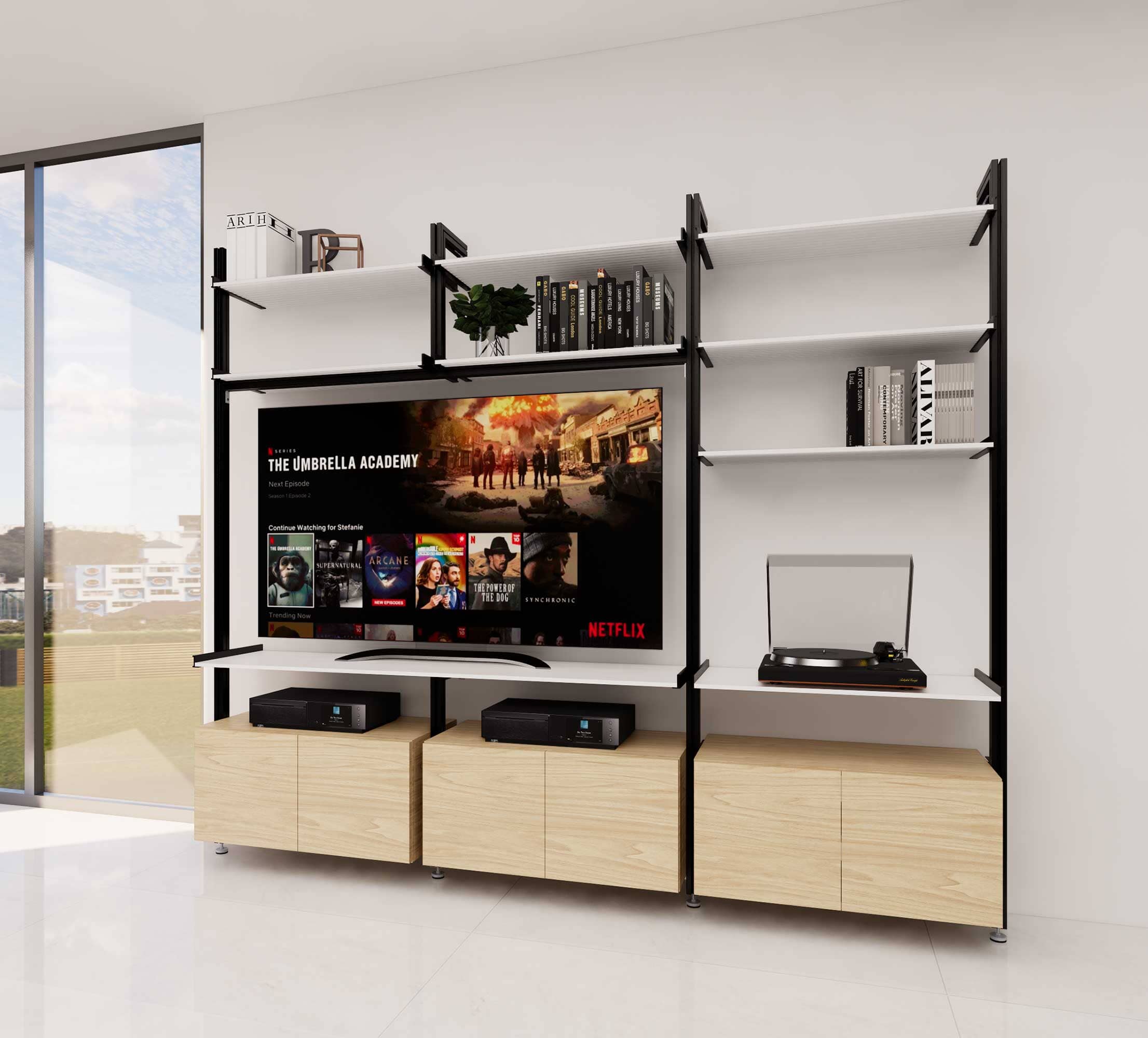 3 Bay Media Center
Pay installments for 12 Months
at 0% APR with SHOPPAY
Modern Shelvings  sleek and modern media unit with adjustable shelves and durable construction, designed to meet the needs of any media room. This unit is perfect for organizing and displaying all of your electronic devices, books, and other media accessories.
Constructed with 1.5 inch aluminum support poles and adjustable shelves that can handle up to 80lbs, this media unit is designed for durability and stability. The shelves are made from high-quality materials that are resistant to scratches and other forms of damage, ensuring that your media unit will look great for years to come.
The adjustable shelves make it easy to customize the unit to fit your unique needs. Whether you need to store large electronic devices, books, or decorative items, you can easily adjust the shelves to create the perfect fit.
In addition to its functional design, this media unit also features a sleek and modern look that will complement any home decor. With its clean lines and minimalist style, it's the perfect addition to any contemporary living space